Seven brilliant holiday destinations in France, whatever your interests
From scenic coastal hideaways to world-class wine retreats, a trip to France ticks all the boxes
You don't have to think too hard to find a reason to visit France. A holiday in one of Europe's biggest countries can be anything you want it to be, whether you're looking for a sun-soaked beach break, a chance to get back to nature, a cultural odyssey or just some time spent sampling top-quality wines. Whatever takes your fancy, here's our pick of the best places in France for a holiday, with something to please everyone.
Paris
Best for: Serious shopping
A city synonymous with style, Paris doesn't disappoint when it comes to shopping opportunities. If your browsing needs some direction, first head to the bohemian Marais district in the 4th arrondissement, which is packed with vintage boutiques, bookstores and boulangeries. From there, classy Boulevard Saint-Germain provides suitably high-end designer stores, while the area of Saint-Ouen houses a vast, famous flea market (one of the largest in the world), where you'll find antiques, jewellery, books and music to fill your suitcase, and gorgeous vintage furniture. Stock up on souvenirs and soak up some of Paris' landmark sights on a Princess city excursion.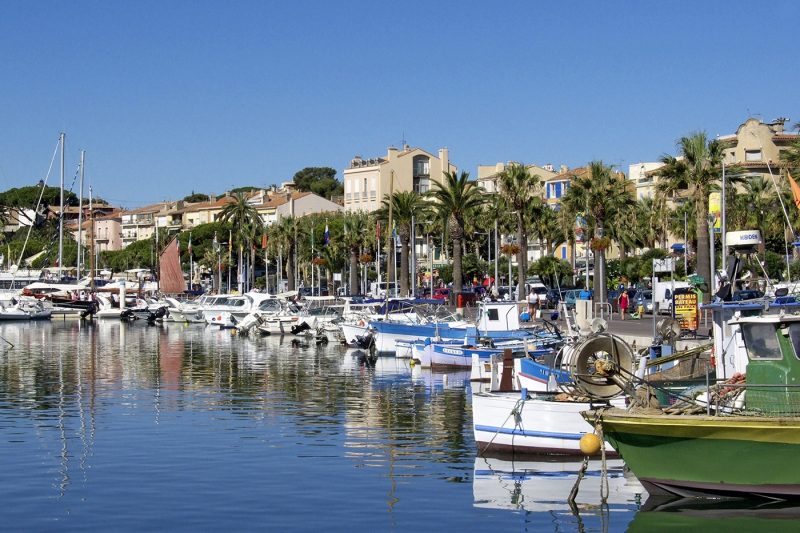 Visit the beautiful town of Bandol on the French Riviera © Tommaso di Girolamo/Robert Harding
The French Riviera
Best for: Mediterranean glamour
Indulge in some unashamed escapism by heading to the glitzy French Riviera. There are plenty of spots in which to soak up the atmosphere, but iconic St. Tropez should be high on any Riviera itinerary. Here, you'll encounter colourful houses, a pretty port and an air of luxury everywhere you go. You can discover the town on a Princess day trip, or tour the wider Riviera, such as sunny Sanary-sur-Mer and the tranquil, palm tree-lined town of Bandol, on a separate Princess half-day excursion.
Mont Blanc
Best for: Avid ramblers
It's the highest mountain in the Alps and one of the tallest in Europe, but this famous landmark isn't just for professional hikers, thanks to Tour du Mont Blanc. Spread across 170km, this series of walking trails covers the areas around Mont Blanc, including parts of Italy and Switzerland, and can be picked up at various points, meaning you can attempt as much or as little of it as you like. It's a popular route full of beautiful scenery, from deep blue lakes to rugged forests.
Bordeaux
Best for: Wine worshippers
Bordeaux is worth visiting regardless of your taste in tipples, but wine is at the heart of what makes this area such a special place. The growing regions around Bordeaux offer some of the finest wines in France, perhaps most famously from the Médoc vineyards, which span 100km of fairy-tale landscapes. Within those 100km, you'll find a huge selection of wineries to enjoy a tasting and vineyard tour – try Château Labat if you love punchy reds or Château Coutet for a sweet and fruity white.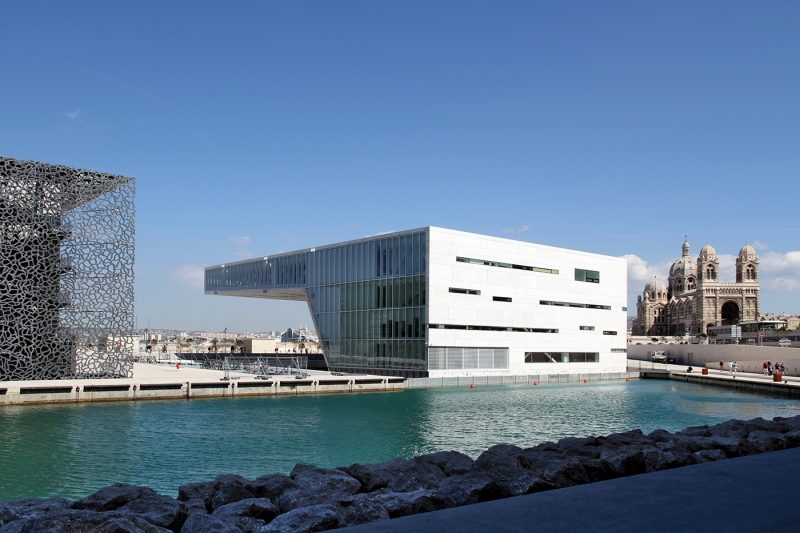 Marseille's Museum of Civilizations of Europe and the Mediterranean © Frank Eiffert/Unsplash
Marseille
Best for: Culture vultures
Over the last few years, Marseille, in the southeastern region of Provence, has quietly established itself as one of Europe's most exciting cultural hubs, boasting a string of fantastic art galleries, museums and monuments. Classical art fans should visit Musée des beaux-arts de Marseille (home to sketches, sculptures and paintings from the 16th to 19th century), modern art lovers should head to the famous Musée Cantini, while history buffs can investigate the surrounding region's colourful past at Museum of Civilizations of Europe and the Mediterranean (MuCEM).
Aix en Provence
Best for: Picture-perfect scenery
Just a 45-minute drive from Marseille is Aix en Provence, a leafy, sun-drenched city offering the proper Provençal experience. The city brims with winding streets, pretty squares, local food markets and one-off boutiques, plus is the perfect springboard for visiting the many nearby wineries and the famous lavender fields of Luberon, Sault and Valensole. And if you needed any further convincing of Provence's artistic merits (see Marseille above), Paul Cézanne lived in Aix en Provence and painted various landscapes from around the area, including the majestic Sainte-Victoire Mountain. You can trace the footsteps and many inspirations of Cézanne on a Princess guided hike.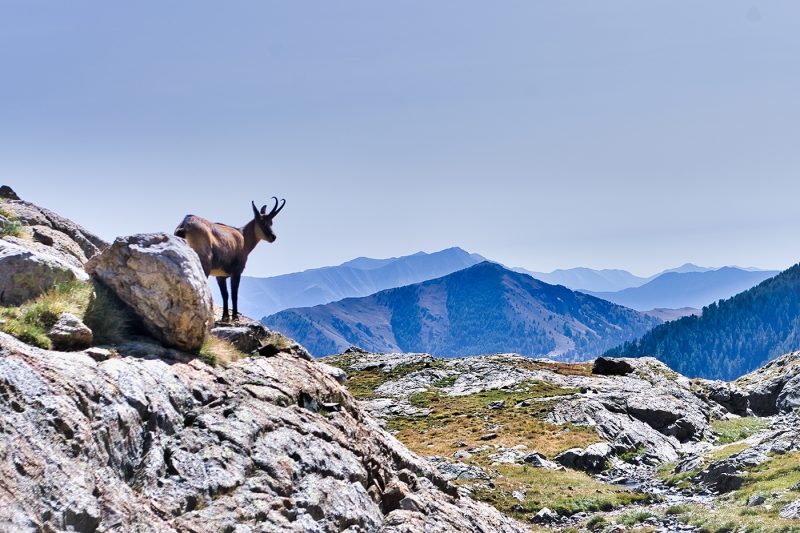 Spot wondrous wildlife in the Parc National du Mercantour © Getty Images
Parc National du Mercantour
Best for: Wonderful wildlife
One of the best holiday destinations in France for nature lovers, this national park in the French Alps covers over 600 square miles and is home to an incredible array of wildlife. Roaming the park, you might spot marmots, ibex, chamois, vultures, boar, eagles, deer, and even wolves at the Alpha Wolf Park. With rolling mountains, shimmering lakes and clearly marked footpaths, Parc National du Mercantour is an amazing place to explore, even if animal-spotting isn't your bag.
Corsica
Best for: Beach seekers
Take your pick from endless, naturally beautiful beaches spread over the 1,000km coastline on this blissful island. There's a beach for everyone on Corsica, whether you're after watersports, relaxed sun-bathing and swimming, or a family-friendly cove. A few of the many highlights here include Santa Giulia, which looks like it's been plucked straight from the Caribbean with its sapphire-blue waters. Rondinara, another beautiful stretch with a distinctive crescent formation, is a fantastic spot for those wanting to partake in some snorkelling.
Excited to explore France?