The best places in London for pizza lovers
You don't have to go all the way to Italy to scoff truly heavenly pizza
Generally accepted as the birthplace of the world's most-loved fast food, pizza from Naples is a cut above (the art of making it there was even awarded UNESCO Intangible Cultural Heritage status in 2017). But closer to home, London's pizza credentials lie in the sheer variety available: there are toppings good enough for a meal by themselves, vegan offerings that could fool hardened carnivores, bases as big as a bass drum, and even a Neapolitan, family-run pizzeria serving slices straight out of Italy. Hungry? Below is our list of five essential London experiences for pizza aficionados.
If you're craving a slice of the action while onboard, you can enjoy hand-tossed, Neapolitan-style pizza (which has been touted as the 'best pizza at sea', just to add) on all of our ships. And if you're at home, make your own with our signature margherita recipe.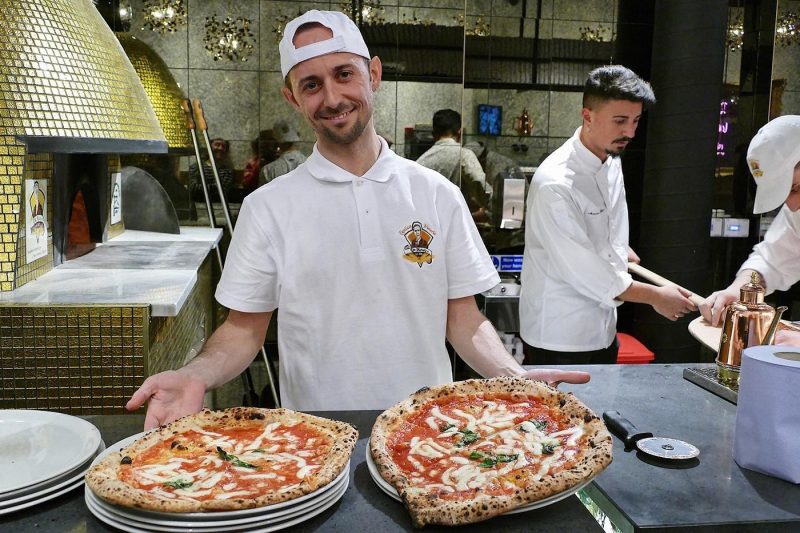 Perfect pies at L'Antica Pizzeria de Michele © L'Antica Pizzeria de Michele
L'Antica Pizzeria de Michele
For a taste of Naples
The pizza from this Neapolitan family restaurant, which opened in 1870, has been touted as the best in Naples and even in the whole world by some, and the London branches have been met with similar 'wow'. The restaurants are simple, rustic affairs, but the magic comes from the dough: hand-stretched, delightfully soft, perfectly speckled and occasionally wildly shaped. Purists swear by the super-simple marinara (tomato, oregano, garlic and oil) for a true Neapolitan hit. As you chew your way through the divine dough, close your eyes and you might as well be in Italy.
Pizza Pilgrims
For a pizza pudding
This city-wide favourite consists of 12 branches, all of which serve light and puffy Neapolitan-style pies with dreamy toppings. Grab at seat at one of Pilgrim's green and white-checked tables and you can chow down on dough draped in chestnut mushrooms and truffle oil, roasted Italian sausage and smoked mozzarella, or double pepperoni and spicy honey (one of our firm favourites). If you can possibly save room for dessert, plump for the warm Nutella pizza ring, which comes served with vanilla ice cream. Enough said really...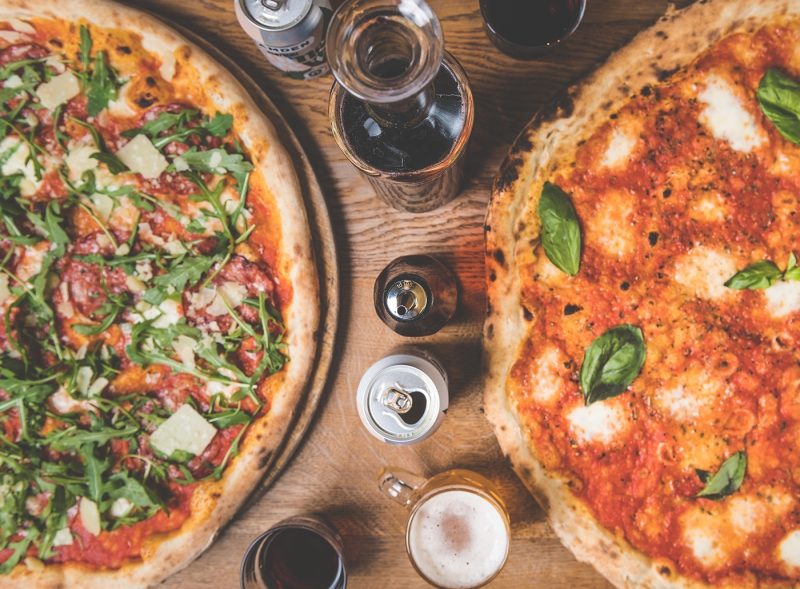 Get quality as well as quantity at Homeslice © Homeslice
Homeslice
For quality as well as quantity
Sure, Naples has its charms, but finding a high-quality 20-inch pizza – yes, 20-inches – can be tricky. Whereas if you're in London, simply stroll into a branch of Homeslice and order 20 inches of pizza bliss that'll keep you going for days (or just one sitting depending on how hungry you are!). While each Homeslice restaurant is chic and modern, the pizza, which sits somewhere between Neapolitan fluffiness and New York-style foldable, are imaginatively topped with combinations such as nduja and broccoli or wagyu beef and truffle crème fraiche. And if you can't manage a whole tyre's worth dough, pizzas come by the slice too.
Bread Ahead Bakery
For a pizza-making workshop
Eating amazing pizza is a delight, but why not learn to make it yourself and get a slice of the action whenever you feel like it? A half-day pizza workshop from the baking geniuses at Bread Ahead's baking school will equip you with the knowledge to create the perfect pizza base, topped with fresh goodies from nearby Borough Market. As a bonus you'll learn how to make brilliant breadsticks and garlicky doughballs during the workshop as well.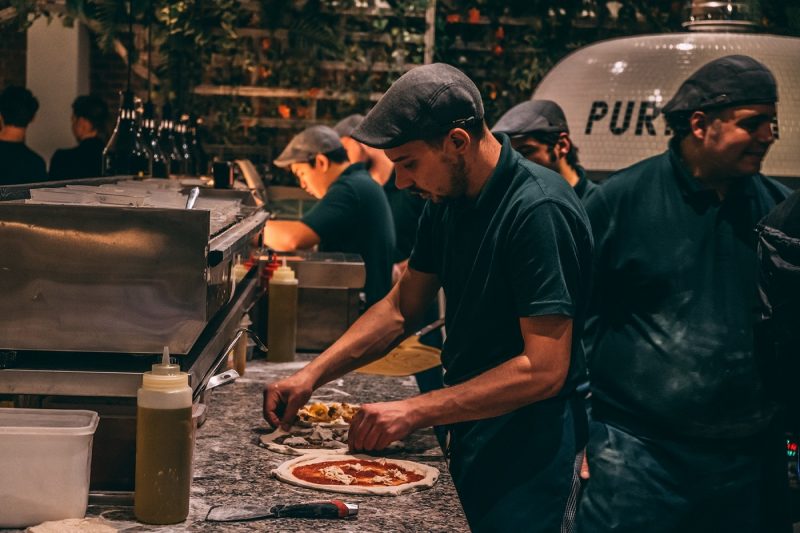 Sample the delicious plant-based pizza at Purezza © Purezza
Purezza
For perfect pies with a twist
North London pizza joint Purezza makes utterly sublime pizzas that just so happen to be 100% vegan. And don't be fooled into thinking that these aren't 'proper' pizzas – Purezza's Neapolitan-style creations are the real deal, with all kinds of inventive toppings (aubergine parmigiana or wood-smoked tofu, for example), creative base varieties (try the black truffle base for something a little different) and the restaurant's homemade answer to mozzarella – fully vegan, of course, made with organic Italian rice milk. Honestly, you won't be able to tell the difference.