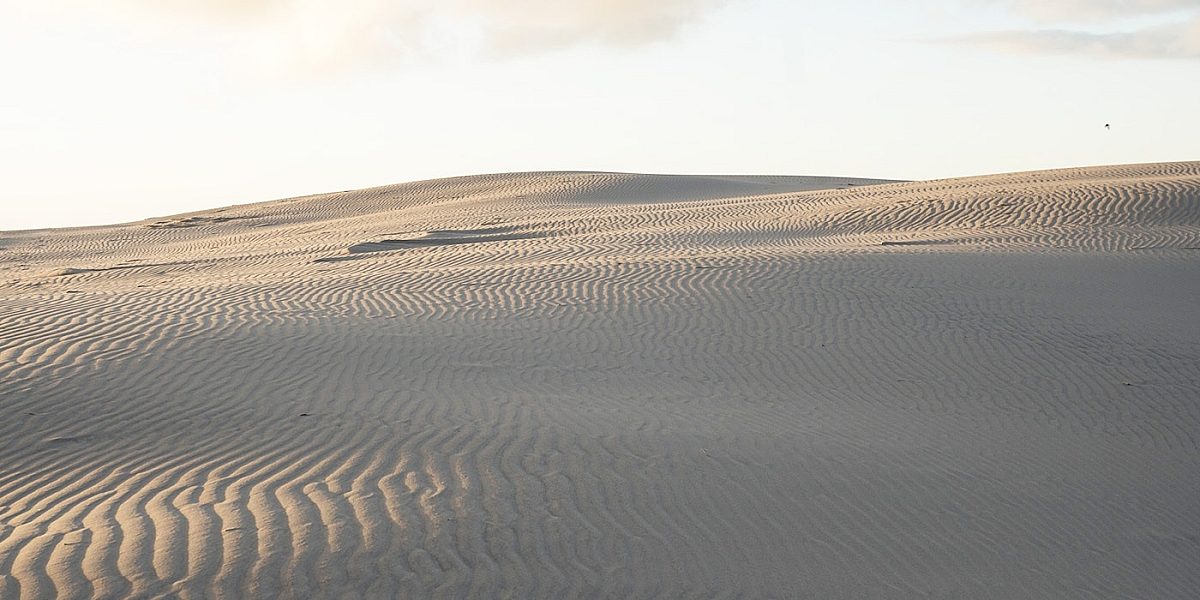 © Sebastian Rück/Unsplash
Six utterly unique places in Europe you can cruise to
Turn your cruise into a proper adventure by sailing to unsung destinations
A cruise isn't just about soaking up the sunshine of the Med or lazing on Caribbean beaches. That, of course, certainly holds its own appeal, but if you're looking for something more adventurous from your holiday then we've got some particularly special itineraries on Island Princess that go off the beaten track.

On these sailings, you can visit lesser-known spots around Europe, such as those in Greenland and Lithuania, which offer sights, scenery and experiences you won't find anywhere else. You'll also be making the journey on an award-winning ship, as Island Princess has been voted both 'Best for Service' and 'Best for Value' in Cruise Critic's Cruisers' Choice Awards.

Ready to explore? Here are six unique destinations you can visit with Island Princess…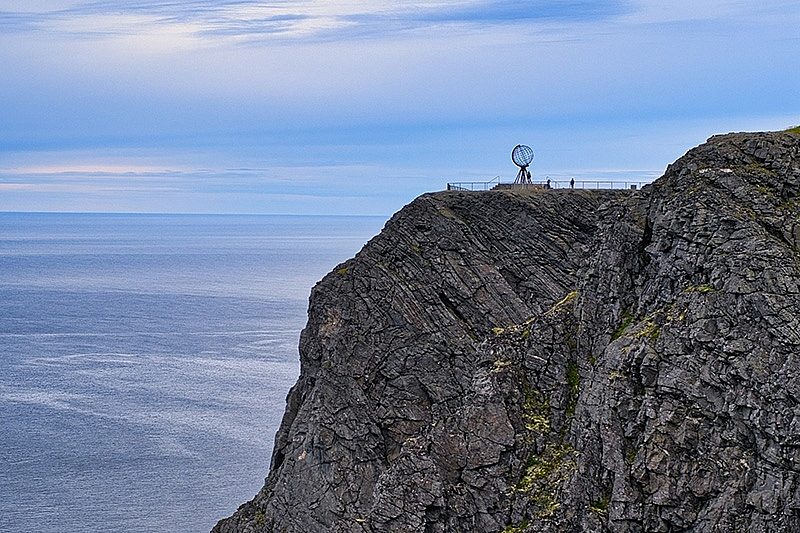 Take in the views from the clifftops of North Cape © Andreas Alfarè/Unsplash
North Cape, Norway
Across all her itineraries, Island Princess calls at 12 different ports in Norway, making her the perfect ship on which to explore Europe's northernmost country.
Situated far above the Arctic Circle, North Cape is the most northern point in all of Norway and is known as a prime place to enjoy the 'midnight sun', a natural light phenomenon that means there are 24 hours of sunlight per day from late April to late August. The best sunny views are enjoyed from North Cape's 307-metre-high clifftop, which can be accessed on a Princess shore excursion from Honningsvag. You can travel to North Cape via a scenic coach journey or see its unique beauty from the skies in a helicopter ride.
Nida, Lithuania
This small fishing village lies on the Curonian Spit, a sand dune peninsula hidden between the Baltic Sea and the Curonian Lagoon. Measuring almost 100km in length, the spit is shared by Lithuania and Russia and was declared a UNESCO World Heritage Site in 2000. Easily reachable from nearby Klaipeda on a Princess shore excursion, Nida is an unsung highlight of the region. Here, you'll find sprawling pine forests, colourful wooden houses, art exhibitions, not to mention gorgeous views out across the ocean.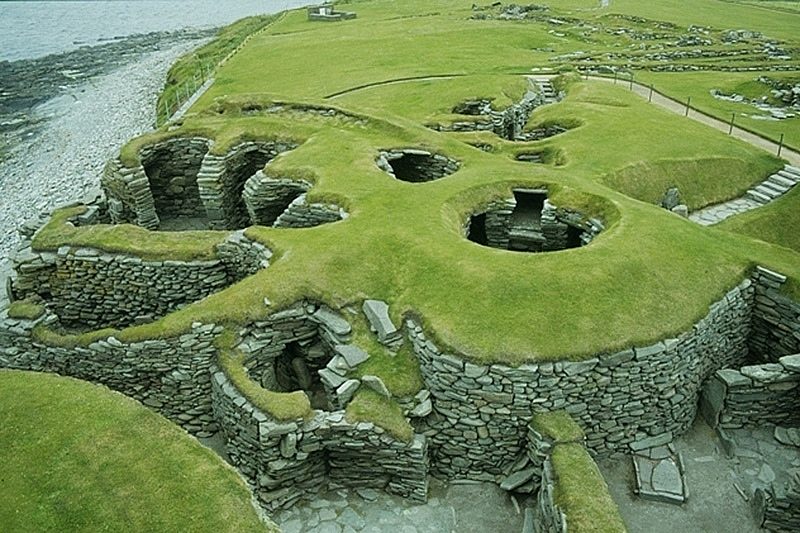 Step back in history at Scotland's Jarlshof Ruins © Visit Scotland
Jarlshof Ruins, Scotland
Just a short trip from Lerwick, the capital of the Scotland's Shetland Islands, are the incredible Jarlshof Ruins, a complex of archaeological sites inhabited from around 2700 BC –when Neolithic settlers first called it home – until the 17th century. Here, you can marvel at a Bronze Age village, numerous Neolithic houses, a medieval farm and many other historical treasures spread across the area. While you're only 110 miles from mainland Scotland, you'll feel like you've stepped back into a different world entirely.
Nanortalik, Greenland
If you want to truly diverge from the well-trodden tourist path, look no further than the two towns of Nanortalik in southern Greenland. Nanortalik, whose name means 'the place with polar bears' is a haven for wildlife. Although you probably won't come across any polar bears here (as they live mainly on sea ice outside of the main town), you'll likely see humpback whales, walruses and seals, plus all kinds of marine birdlife. The best way to spot all of the above is on an iceberg cruise, a magical experience that lets you weave between towering icebergs on a small boat, offering a once-in-a-lifetime voyage.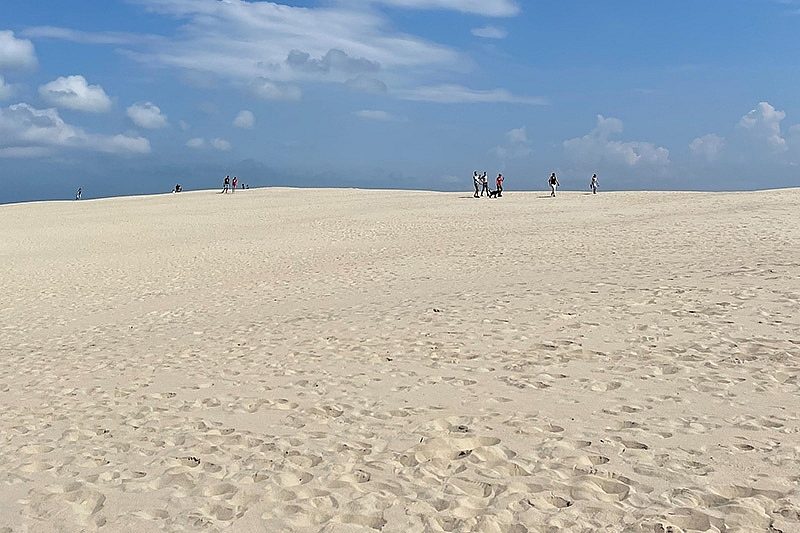 Traverse beautiful Råbjerg Mile when in Skagen, Denmark © Oleksandra Tsvihun/Unsplash
Råbjerg Mile, Denmark
Due to the popularity of its bustling capital, other places in Denmark are often overlooked by visitors. But it's absolutely worth venturing outside of Copenhagen, particularly to Råbjerg Mile, Denmark's largest migrating sand dune, which sits between the town of Skagen and Frederikshavn. The dune shifts a staggering 15 metres north every year, edging closer to the very top of Denmark. It measures around two kilometres in area and stands a staggering 40 metres tall, meaning it also provides superb views of the surrounding coastal scenery from its peak. A dedicated Råbjerg Mile hiking trail leads you to the dune, at which point you should ditch your footwear and walk with the silky sand beneath your toes.
Qaqortoq, Greenland
For a fascinating experience on land in Greenland, the town of Qaqortoq, the largest town in southern Greenland, is home to the country's oldest fountain along with outdoor sculptures by acclaimed artists from Greenland and wider Scandinavia. There's plenty of history and local culture to learn about here, but if you're looking for a more indulgent activity, simply hop on a boat to the nearby island of Uunartoq. Easily reachable via a Princess shore excursion, this uninhabited island is covered with geothermal springs, which visitors can bathe in while looking out onto stunning mountains views.
Excited for a new adventure?