Six places to see the Northern Lights in Norway
Here's where to go to boost your chances of witnessing the jaw-dropping natural light show – and what else to do there if nature doesn't play ball
Seeing the Northern Lights should be on everyone's bucket list. This well-documented phenomenon, caused by electrically charged particles from the sun entering the Earth's atmosphere, is a truly incredible sight, with brightly coloured trails and swirling patterns engulfing the night sky.
Norway is one of the best countries to admire the Northern Lights, so if you're visiting during September to April (the prime time for sightings), don't miss the opportunity to try to catch a glimpse. There are lots of areas with superb viewing potential, but those below are worth a standalone visit too, so you're guaranteed an unforgettable trip regardless of whether the lights come out to shine or not.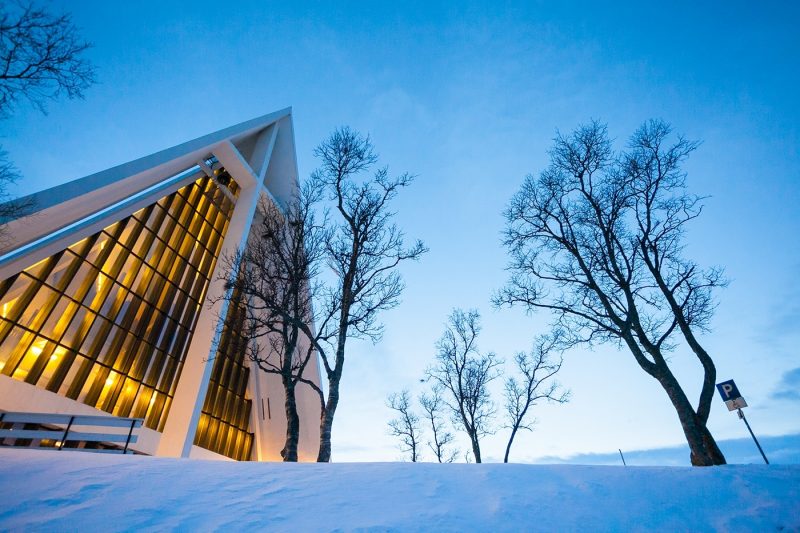 Don't miss Tromsø's Arctic Cathedral © Konrad Konieczny/www.nordnorge.com
Tromsø
Due to its position in the middle of an area known as the auroral oval (where your chances of seeing the lights are much higher), Tromsø is widely regarded as one of Norway's best Northern Lights locations. But, as its unofficial title of the 'Arctic capital' suggests, it's also a vibrant and atmospheric hub of culture and cuisine, with tons of exemplary restaurants and cafés to sample. Whether you catch the lights or not, be sure to make the most of Tromsø's other big draws, such as the architectural marvel that is the Arctic Cathedral, which is easy to visit on a Princess excursion.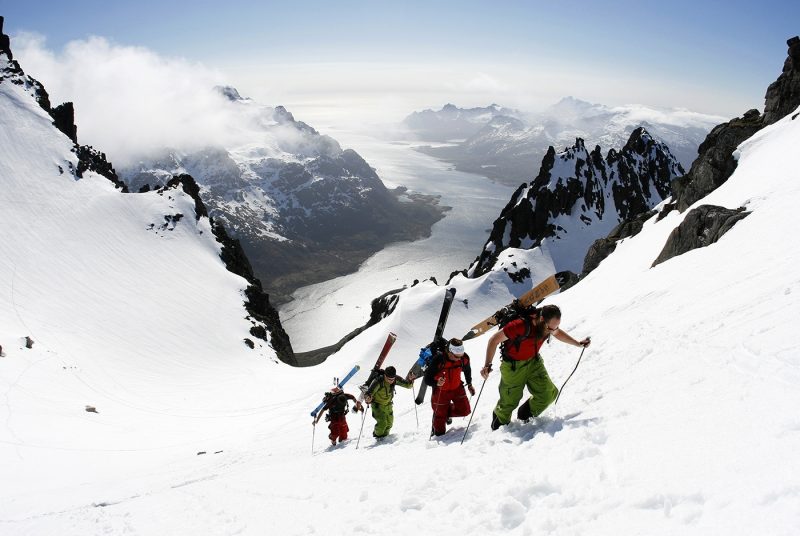 Take a hike in Lofoten © Frode Sandbeck/www.nordnorge.com
Lofoten
As well as being an excellent place for spotting the Northern Lights (Lofoten is situated just beneath the auroral oval), this archipelago off the north-west coast of Norway is known as one of the country's most beautiful and captivating regions. The fjords here are awe-inspiring, and opportunities for outdoor activities are plentiful (hiking, skiing and even surfing are all popular here). Animal lovers will also be excited to spot local sea eagles and puffins on a cruise through nearby Trollfjord.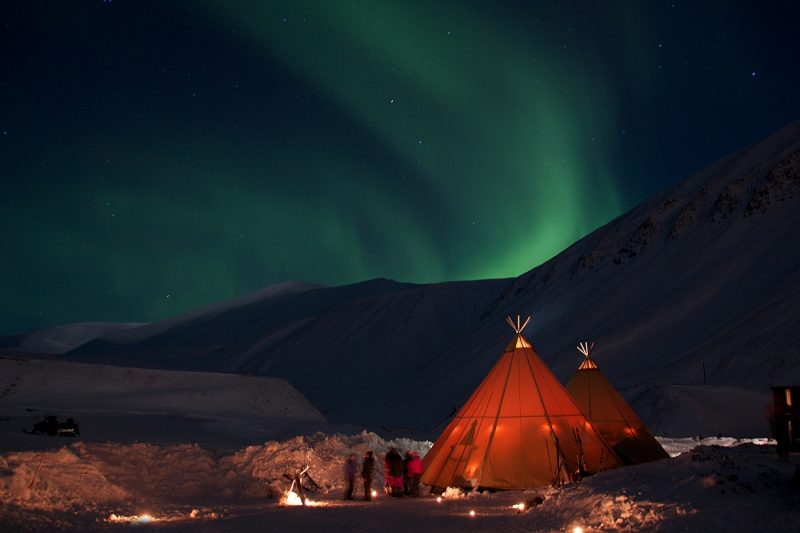 A sight for sore eyes: the Northern Lights in Svalbard © Marcela Cardenas/www.nordnorge.com
Svalbard
Found roughly halfway between the top of Norway and the North Pole, the Svalbard islands are a spectacular place to visit. The geographical setting means that you might even see the Northern Lights in the daytime here during the 'polar night' period in winter months, when there's little or no daylight. And make sure you experience Svalbard to the full through its other activities. There are boat trips to spot walruses and whales, ice caves to explore and even the world's two most northern breweries to visit, where you can enjoy a well-deserved craft beer or two.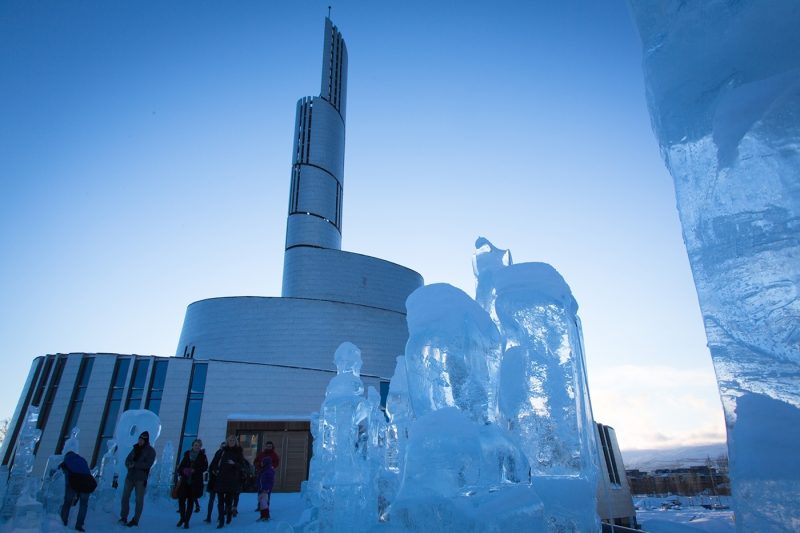 The stunning Northern Lights Cathedral in Alta © Konrad Konieczny/www.nordnorge.com
Alta
Amazingly clear skies and a location underneath the auroral oval mean that Alta has long been known as a Northern Lights hot spot. In fact, the world's first Northern Lights observatory was built here in 1899 on Mount Haldde, 900 metres above sea level. Find out more about the observatory at the Alta Museum or gaze at the marvellous Northern Lights Cathedral, a striking architectural project that functions as Alta's parish church. Visit the cathedral on a short excursion that also covers some of Alta's other key sights along the way.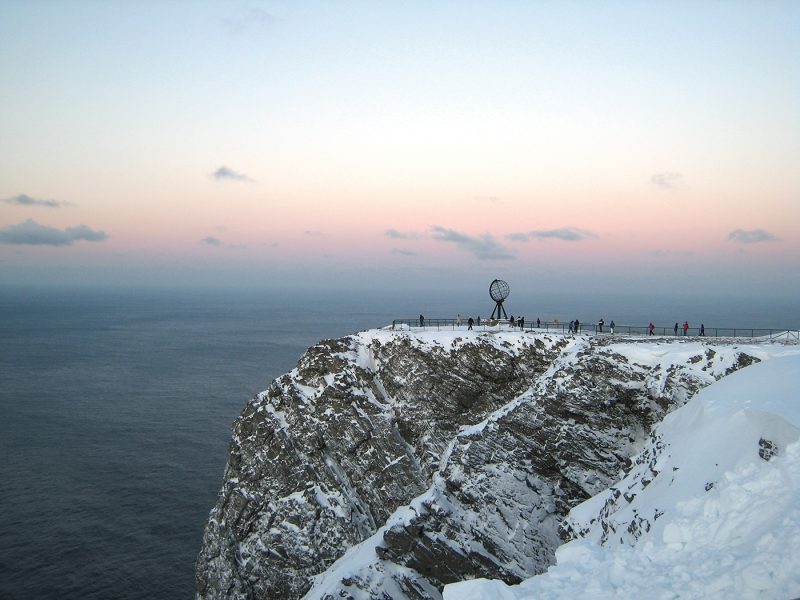 Head high to North Cape plateau, Europe's northernmost point © Beate Juliussen/www.nordnorge.com
North Cape
For a unique experience, why not try catching the Northern Lights from Europe's northernmost point, on a mountain plateau 307 metres above sea level? Well, this stunning location allows visitors the chance to do just that, but there's also a lot more on offer at the North Cape. It's prime bird-watching territory, with puffins, sea eagles, guillemots and much more all viewable on bird-watching day trips, or you could get active and join a snowmobile safari – one of the most thrilling ways to see the jaw-dropping surrounding landscape.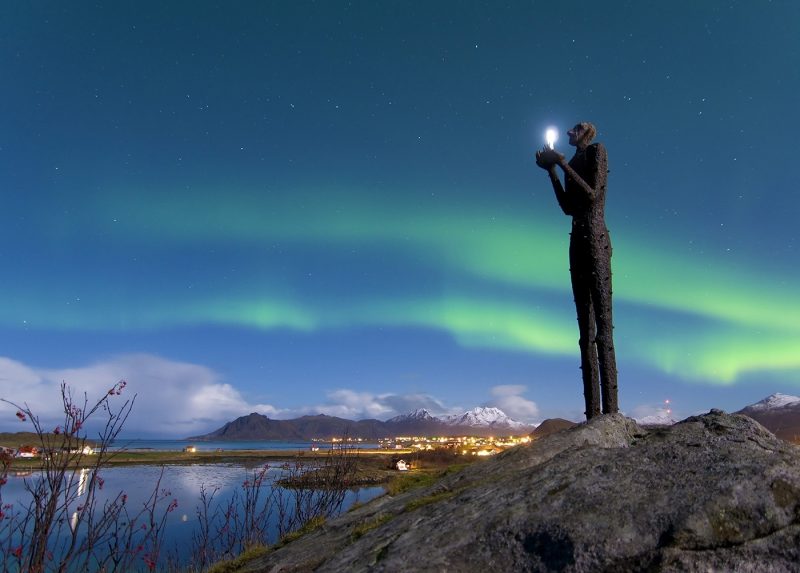 There's lots to admire outdoors in Vesterålen © Lunde Ingvaldsen/www.nordnorge.com
Vesterålen
This archipelago is a peaceful, beautiful region to discover, and it also offers great viewing conditions for those colourful skies. Join a Northern Lights safari for the best chance of seeing the magic, but even if you don't, you won't mind too much. Why? Because Vesterålen is also a fantastic place to go whale watching at any time of year, which should help ease any disappointment. It's something of an artistic hub too, thanks to outdoor sculptures that form part of the Artscape Nordland project and a variety of modern art galleries. If you've got any time left, use it to admire Vesterålen's blissful beaches, which look inviting in any season.
Can't wait to see the Northern Lights?