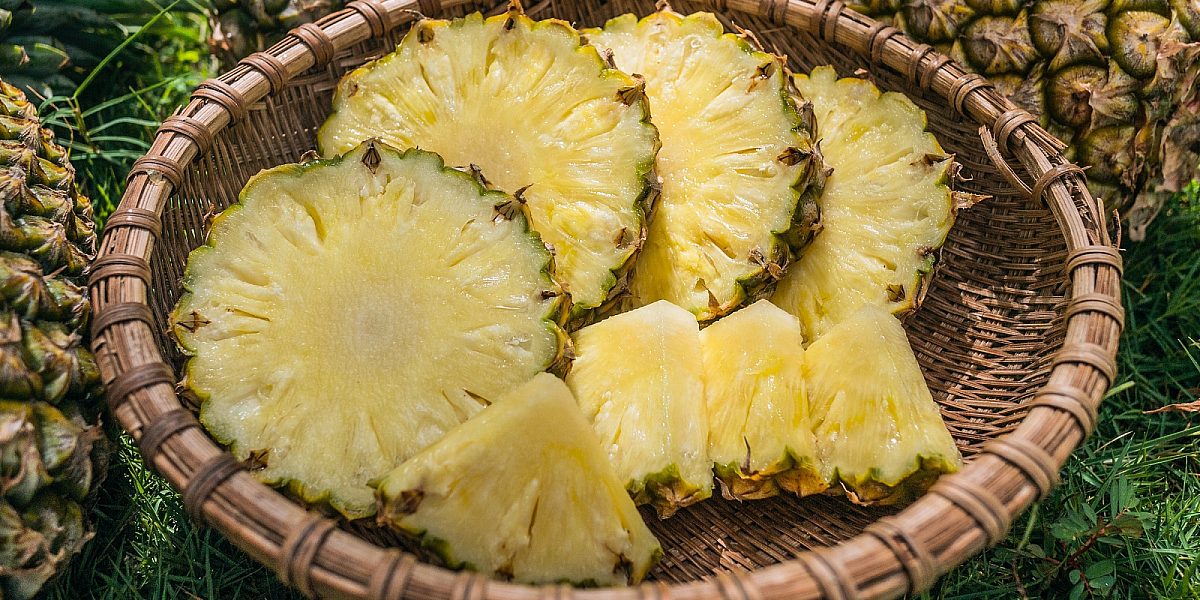 © Hristina Šatalova/Unsplash
Six things to eat in Hawaii
From poke bowls to snow cones, enjoy the fabulous feasting on offer in this glorious island state
A holiday to Hawaii not only means lazing on beautiful beaches and exploring lush national parks, but eating like royalty, too. Despite being the USA's eighth smallest state by land mass, the archipelago is a melting pot of cultures that's resulted in a deliciously varied cuisine. Polynesian barbecues, Portuguese doughnuts and Japanese snow cones are all on our guide to what to eat in Hawaii.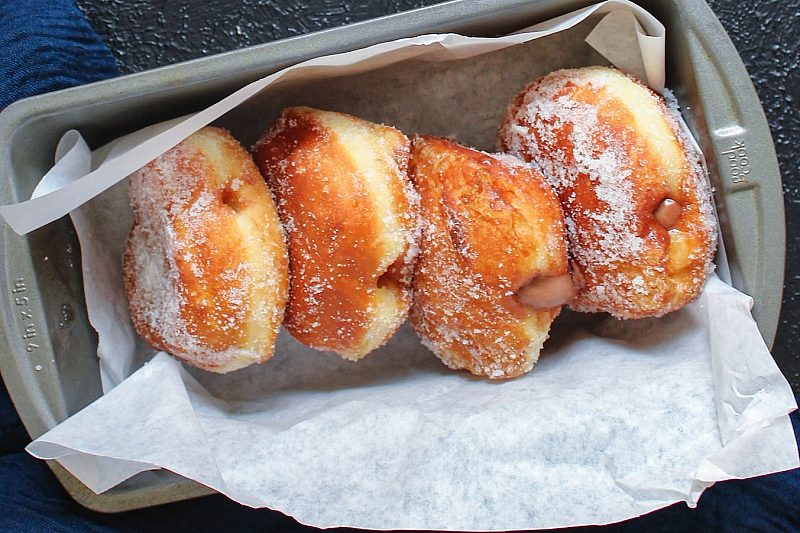 Be sure to try deep-filled, freshly fried malasadas when in Hawaii © Neetu Laddha/Unsplash
Malasadas
These rich, fluffy doughnuts were originally brought to Hawaii in the late 19th century by Portuguese plantation workers who made them to use up butter and sugar during Mardi Gras celebrations. The traditional version is simply dusted with sugar, but there are now dozens of variations to work your way through. Many bakeries offer malasadas filled with haupia, a creamy coconut filling that's like a tropical crème pâtissière. You'll find bright purple poi (taro root) versions at Kamehameha Bakery, and malasadas dusted in li hing (salty dried plum) sugar at Pipeline Bakeshop & Creamery, both in Honolulu. If you make just one malasada stop though, it should be at Leonard's Bakery (also in Hawaii's capital), which is said to have been the place that popularised the sweet treats. Look out for their Malasadamobile food trucks while you're exploring.
Kalua pig
A joyful, generous luau feast is always the first suggestion when locals are asked what's great to eat in Hawaii, and kalua pig is usually its centrepiece. Pigs were first introduced to the islands by ancient Polynesians, and until 1819, when religious sacrifices were banned, they were only ever eaten by men because of their sacred status. Kalua refers to the cooking style: a whole pig is salted and wrapped in leaves before being slowly cooked in an underground fire pit, known as an imu. Around eight hours later, the meat is smoky, tender perfection. A Princess excursion from Honolulu will take you to Germaine's Luau, where preparing the kalua pig using traditional methods is a matter of pride.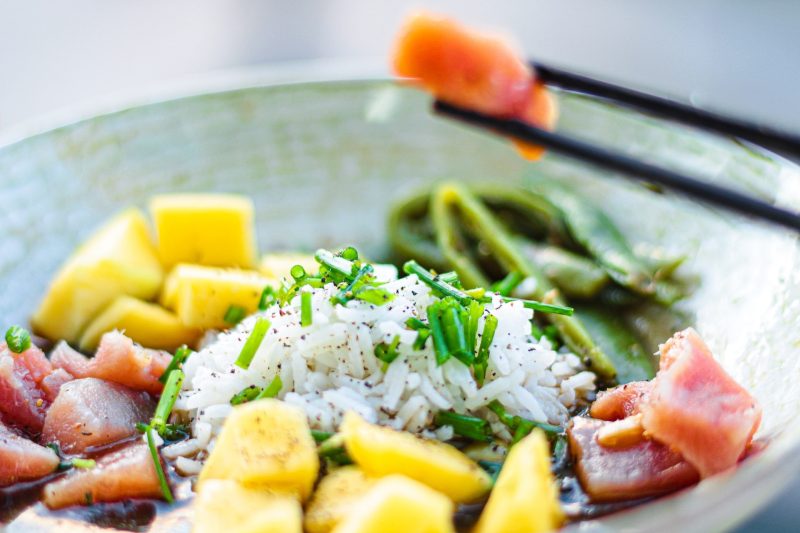 Sample local fish like ahi tuna in a Hawaiian poke bowl © Nicole Goulart/Unsplash
Poke
Poke literally means 'to cut crosswise into pieces', and diced, marinated seafood has been eaten for centuries in this part of the world. In the UK, a poke bowl almost always has a hefty rice base, but Hawaiian poke is more about the fish, which is coated with seasoning and served raw, often with a dressing, herbs and some crunchy salad. Ahi (yellowfin) tuna is a fantastic ingredient to start with, as its firm texture is so well suited to the poke treatment. Get stuck into your own bowl on our Authentic Tastes of Maui excursion.
Shaved ice
It was 19th-century Japanese plantation workers who introduced the idea of cooling down with a pot of freshly shaved ice. Their version might have been sweetened with sugar or fruit juice, but nowadays these hand-held pots of frozen joy come drizzled with all manner of flavour combinations. At The Fresh Shave on Kauai, the syrups are all-natural; one favourite includes açaí berries topped with a drizzle of local honey. At Gecko Girlz in Kailua-Kona (which you can easily call into following our Historical Kona Foodie Walk excursion), the portions are big and the colours are bright. If you don't think their vanilla and coconut Blue Hawaii syrup will be enough for your sweet tooth, add a 'snow cap' of sweetened condensed milk on top.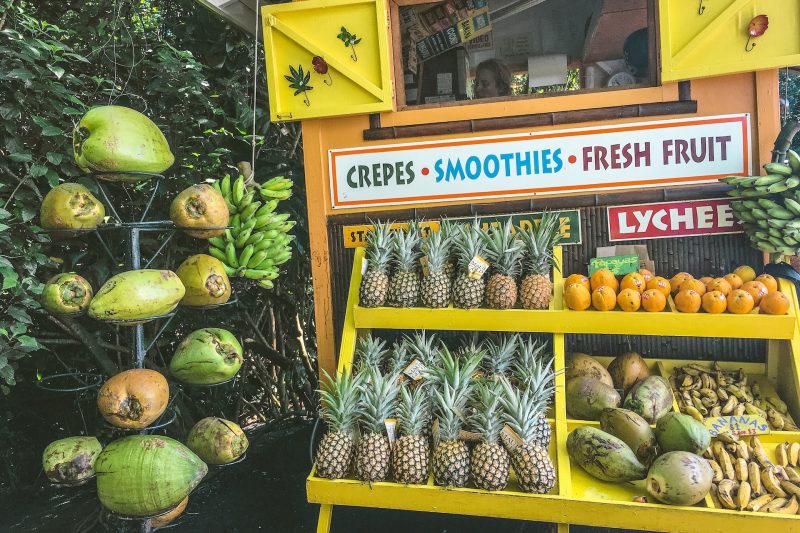 You'll find an abundance of fresh tropical fruit grown in Hawaii © Hristina Šatalova/Unsplash
Tropical fruit
The fertile, volcanic soils of the Hawaiian islands are perfect for growing fruit, so don't leave until you've tried as many different types as possible. Mangosteen, dragon fruit, star fruit, lychees, guava and coconut all taste extra delicious here, but the real stars of the show are pineapples. These spiky fruits aren't actually native to Hawaii but they do have a big part to play in the state's history, as many immigrants were shipped here to work on pineapple plantations in the 19th century. A Princess Maui Pineapple Plantation tour is perfect for those who want to learn more while enjoying some super-sweet Maui Gold pineapples straight from the field.
Mai tai
We're very aware that you drink a mai tai rather than eat it, but this iconic cocktail is made from another of Hawaii's most important crops. As with pineapples, sugar cane plantations brought opportunities for workers from many different nations, and this, in turn, changed the local culture. And where there's sugar cane, there's also rum, which is put to great use in the drinks at Kilohana Plantation (accessible on a Princess Panoramic Kauai excursion). Their mai tai is made using the original 1944 recipe and balances Kauai's own Koloa Rum with fresh pressed sugar cane. Delicious.
Excited to explore Hawaii?