Celebrating your anniversary? Here's why Hawaii is the perfect place to do it
With its powder-soft beaches, dramatic volcanic landscape and spectacular sunsets, Hawaii is easily one of the most romantic places on earth to celebrate a wedding anniversary. Here's where to go and what to do on the Hawaiian islands to honour your commitment to each other
Hawaii is arguably one of the best holiday destinations to celebrate a wedding anniversary. Its laid-back tropical way of life lends itself to lazy, sun-kissed days, but there's also plenty to keep you busy if you and your partner prefer to connect over adventure. From shark encounters to waterfall swimming, Hawaii offers countless opportunities for couples to reconnect in a breathtaking setting and make memories to last a lifetime. Whether you have always dreamt of swimming in crystal-clear waterfalls or yearn to watch humpback whales arch gracefully from the ocean, Hawaii is the place to make dreams come true together. On a Princess cruise, couples can experience four idyllic islands on one cruise, so the pinch-me moments keep on coming. Near Hilo on the Big Island, visitors can try swimming with wild dolphins while on Maui, couples can take in the island's shimmering sea, volcanic ridges and tropical rainforests on a thrilling helicopter ride with an unforgettable Princess shore excursion. Here are a few more ideas for how to make your wedding anniversary holiday on a Princess cruise to Hawaii every bit as special as the Big Day itself, whether you want to slow down or get active together...
Beautiful Hawaiian beaches to celebrate on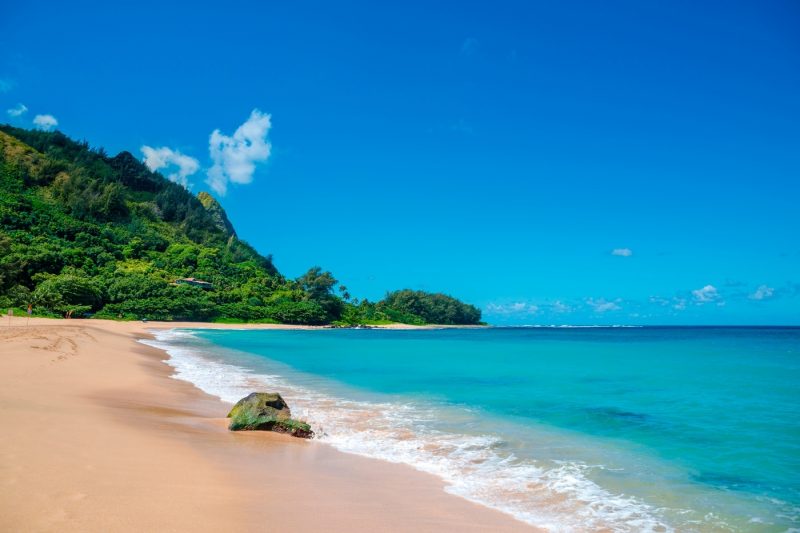 Princess
If your idea of paradise means one-on-one time on a tropical beach, Hawaii is heaven on earth. With golden sands, warm sea and some of the clearest water in the world, the islands' shorelines are so picture-perfect, they have served as locations for classic beach films including South Pacific, Blue Crush and Elvis Presley's Blue Hawaii. Find a deserted spot on the immaculate beaches of Kauai (locals love the untouched Polihale Beach), or try a Princess VIP excursion to the world-famous Waikiki Beach on Oahu where you'll enjoy time together on a secluded beach. All you'll need to bring are your swimsuits, sunnies, and suncream – chaise lounges, an umbrella and ample sea views will be waiting upon your arrival. If you're on the Big Island, venture to Richardson's Beach, a pretty black sand cove loved by the Hawaiian green sea turtle.
If you're after active adventures in Hawaii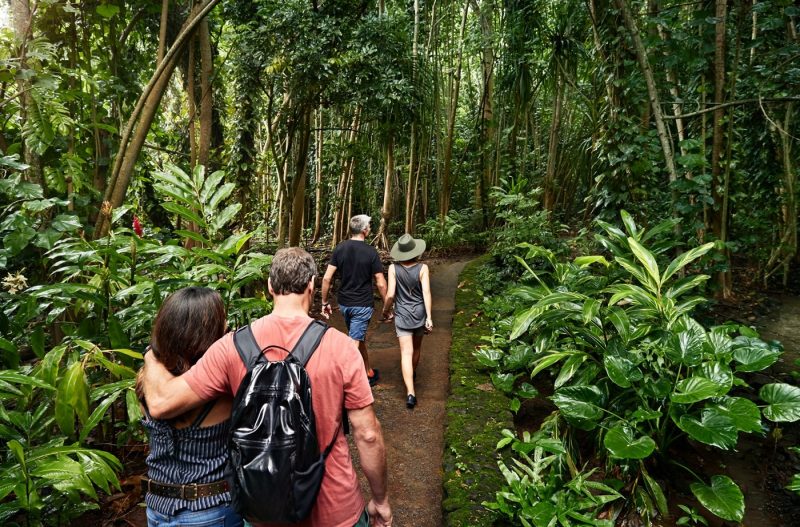 Princess
Hawaii's dense rainforests, vast blue ocean and majestic mountains are an immense playground waiting to be explored by thrill-seekers. Unique things to do in Hawaii for couples with a sense of adventure include hiking up one of the world's most active volcanoes on the Big Island on a Princess shore excursion, trekking into the rainforest on Kauai to fly through the trees on a zipwire or an adrenalin-fuelled off-road excursion to the sparkling hidden waterfalls of Kona.
Where to embrace Hawaiian food, culture and history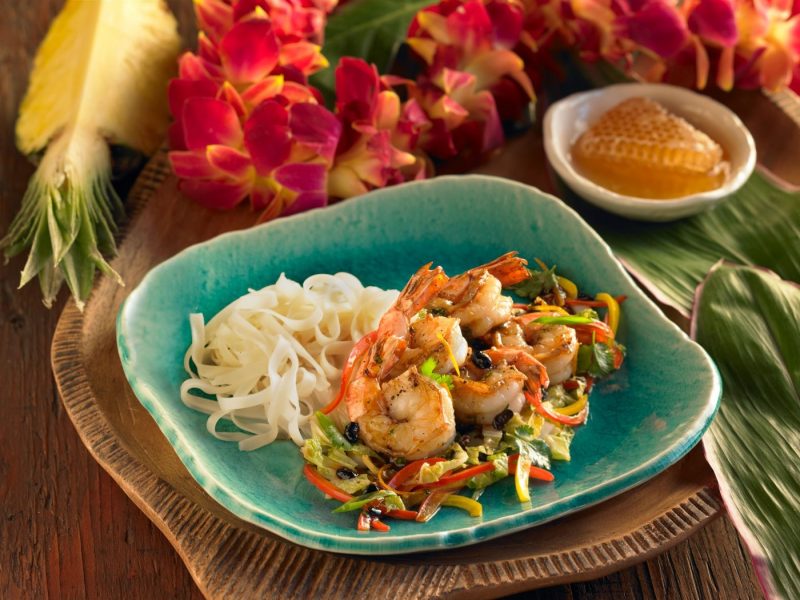 Princess
In addition to being a common greeting or farewell, the deeper cultural meaning of the word 'aloha' means love, compassion and peace – the perfect spirit with which to celebrate your relationship. Get a deeper understanding of the aloha spirit together by exploring Hawaii's fascinating history, mouthwatering cuisine and vibrant nightlife. In Honolulu, sample exceptional seafood and fruity Mai Tai cocktails at lively bars or have a night to remember on a Princess shore excursion to a Hawaiian beach party, complete with torch lighting and a Samoan Fire Knife Dancer. The island is also home to the unmissable Polynesian Cultural Center and the moving Pearl Harbor, one of America's most important historical sites that honours American soldiers who fought in World War II.
Embrace island life onboard
Princess
The Hawaiian party doesn't stop once you leave land with Princess. You can celebrate this unique destination as you sail with an onboard programme dedicated to island life. Enjoy Hawaiian musicians, learn the Polynesian language or try your hand at hula dancing or playing the ukulele for a wedding anniversary holiday you will never forget.
Cruise to Hawaii with Princess
Other amazing destinations to celebrate special occasions