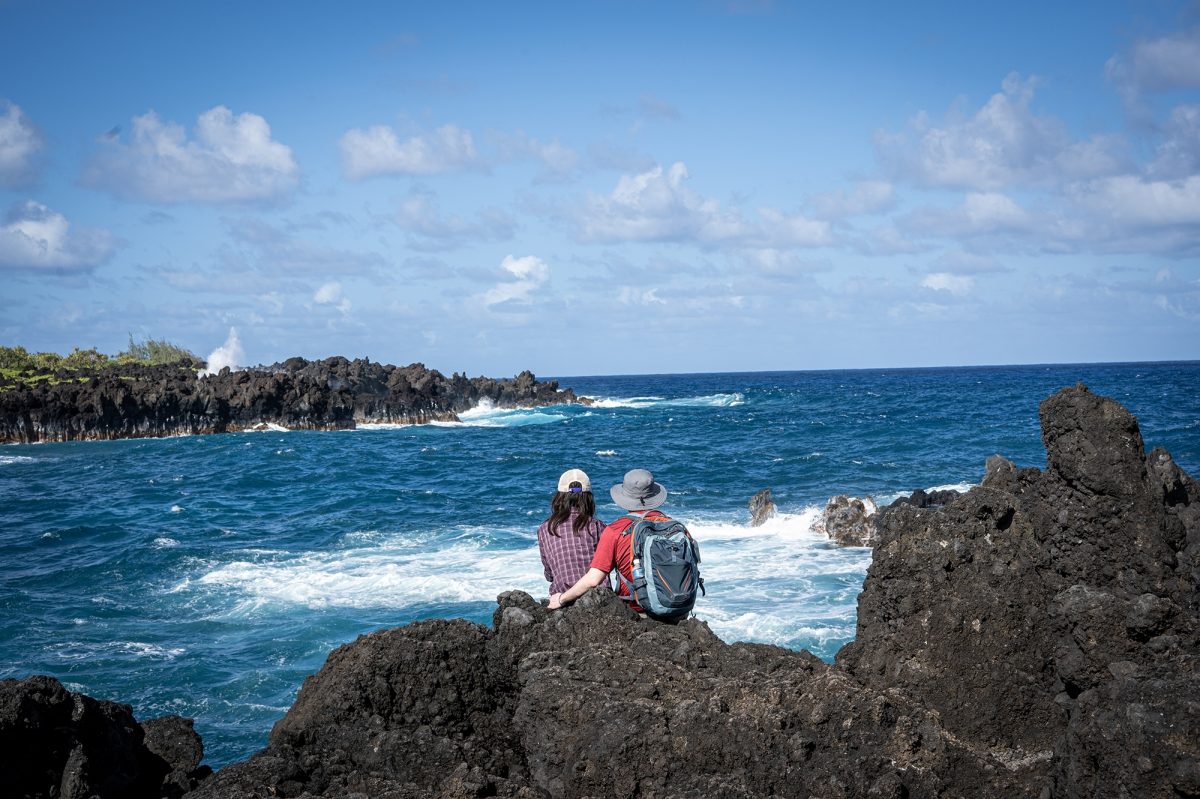 © Alexandra Tran/Unsplash
Five unmissable beaches in Hawaii
Head to Hawaii's finest sandy retreats and start revelling in paradise
It's a bold claim, but Hawaii truly is one of the best countries on the planet for beaches. With such a selection, the Hawaiian archipelago provides a sandy spot for everyone and anyone, whether you're looking to try a new water sport, find a relaxing retreat for the kids to paddle in, spot amazing marine wildlife or discover natural scenery that'll stop you in your tracks. To give you some inspiration, here are six of our favourite beaches in Hawaii, each with their own special reason to visit.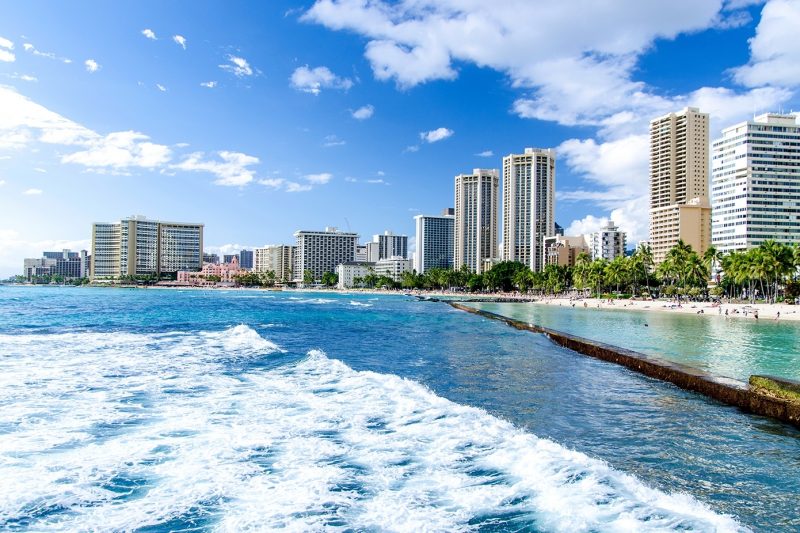 Every holiday in Hawaii needs a trip to Waikiki Beach © Thinkstock
Waikiki, Oahu
Best for: an electric atmosphere
Having a bustling urban neighbourhood as its backdrop doesn't detract from world-famous Waikiki's beauty. Found in the Hawaiian capital, Honolulu, the beach buzzes with life and revellers can partake in any water sport imaginable. There are also countless bars and restaurants nearby, including local institution Duke's Barefoot Bar, named after Honolulu's Olympic swimmer and surfer Duke Paoa Kahanamoku. If you're enticed by all of the above, you can spend a few hours at Waikiki as part of a relaxing Princess day trip.
Poipu, Kauai
Best for: family fun
With a lifeguard on duty seven days a week, a separate 'swimming pool' area that's great for children to splash around in, public showers and toilets, picnic tables and plenty of restaurants and cafés nearby, it's no wonder Poipu is a big hit with families. But it's not just young ones that will love this beach: the arcing white sands and palm trees make it a gorgeous beach that everyone will enjoy spending time at. While there, be sure to look out for loveable Hawaiian monk seals as well, who like to make the occasional appearance onshore.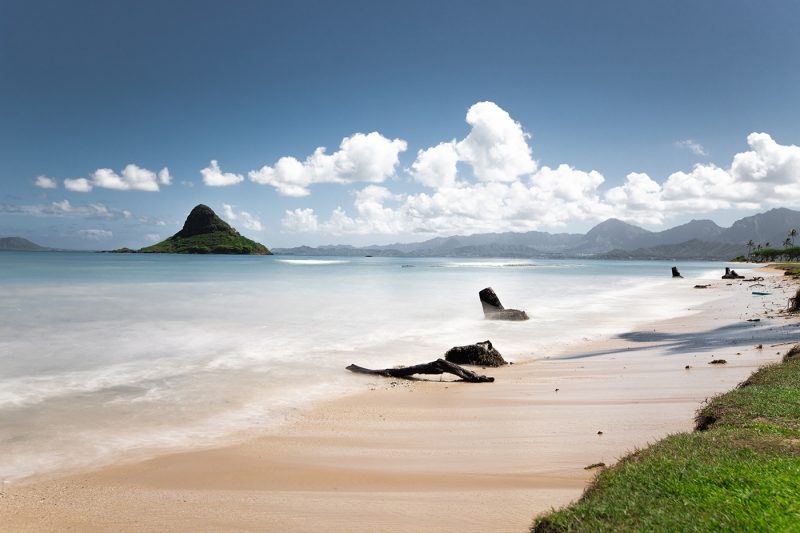 The beauty of Lanikai Beach © Genevieve Perron Migneron/Unsplash
Lanikai, Oahu
Best for: jaw-dropping views
If you're searching for a beach that's straight off a postcard, head for Lanikai. Endless stretches of dazzling, golden sand and sapphire-blue waters melting into the horizon, banks of luscious greenery… You'll be hard-pushed to find a more picturesque beach in all of Hawaii – in fact, Lanikai often ranks among the most attractive beaches in the world. Despite its beauty, Lanikai is also surprisingly peaceful, thanks to a tucked-away (but easily accessible) location in a quiet corner of Oahu, just 30 minutes from Honolulu.
Kailua, Oahu
Best for: wall-to-wall water sports
Known for its vast offering of water sports, Kailua is the place to go if you want to do more than simply take a dip in the sea. Here you can try your hand at kayaking, surfing, snorkelling, windsurfing, kitesurfing and stand-up paddle-boarding, to name just a few activities on offer. There are ample shops nearby from which you can rent equipment or hire an instructor. Of course, if you do just want to splash around in the waves for a while, there's plenty of room for that as well.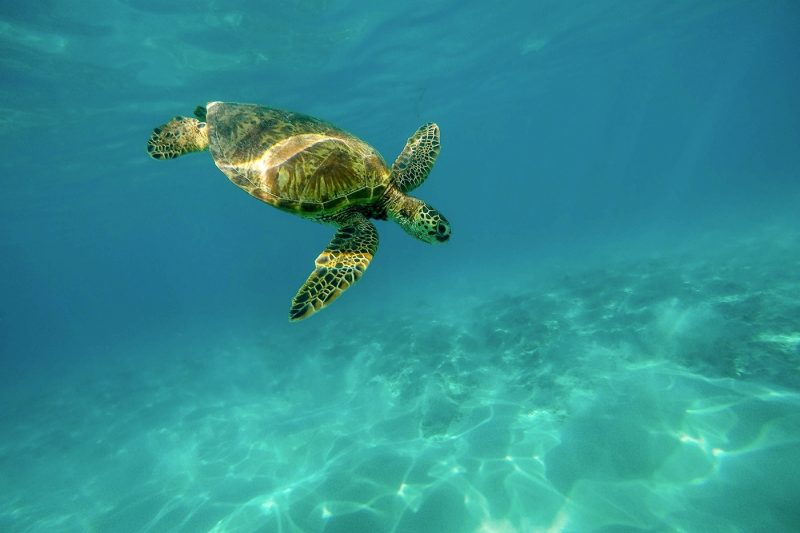 Turtles can be seen just off Hawaii's shore © Jeremy Bishop/Unsplash
Kahaluu, Oahu
Best for: wonderful wildlife
Hawaii is home to all kinds of exotic wildlife, and though you can admire it in numerous places, Kahaluu (also known as Kahaluu Beach Park) is one of Hawaii's premium wildlife-spotting destinations. While it might not have the knockout views of Lanikai, Kahaluu more than makes up for it with its incredible inhabitants. Green sea turtles are the star of the show here, although they're a protected species, so you can only view them from a distance. However, you can get up-close to underwater creatures by snorkelling, where you'll see colourful specimens like the racoon butterflyfish and the bullethead parrotfish. To learn more about the area's ecosystem and how to help protect it, visit the Kahaluu Bay Education Center.
Excited to explore the beaches of Hawaii?