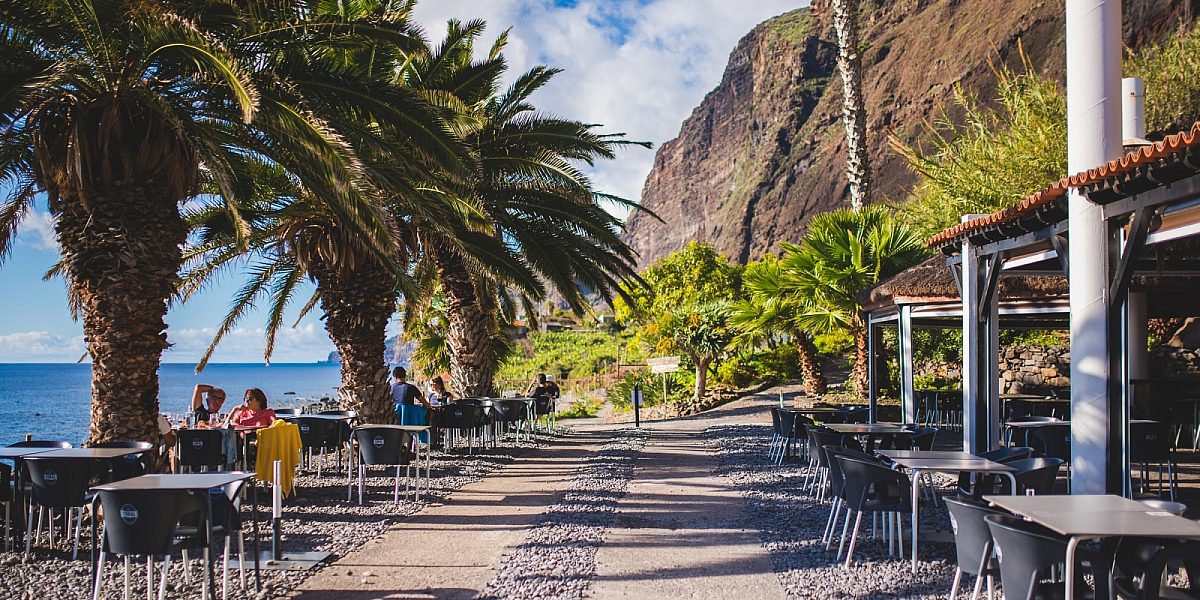 © Monika Guzikowska/Unsplash
Six incredible places in Europe to visit this autumn
It's not too late to secure the ultimate autumn getaway on one of our international itineraries this September and October
Summer may be drawing to a close, but that doesn't mean your holiday plans have to do the same. A fantastic series of international cruise itineraries is set to sail from Southampton on Regal Princess and Sky Princess this September and October, journeying to a range of European hotspots. Instead of hunkering down for the festive season ahead at home, tuck into some pintxos in the Basque Country, wander tropical gardens in 20°C (or more) heat or be awash with colour at a contemporary art festival. For a much-needed end-of-year adventure, discover six of the best European destinations to explore this autumn.

For our latest testing and vaccination policy, please see here. Fully vaccinated guests can now explore ashore independently, as well as via Princess shore excursions.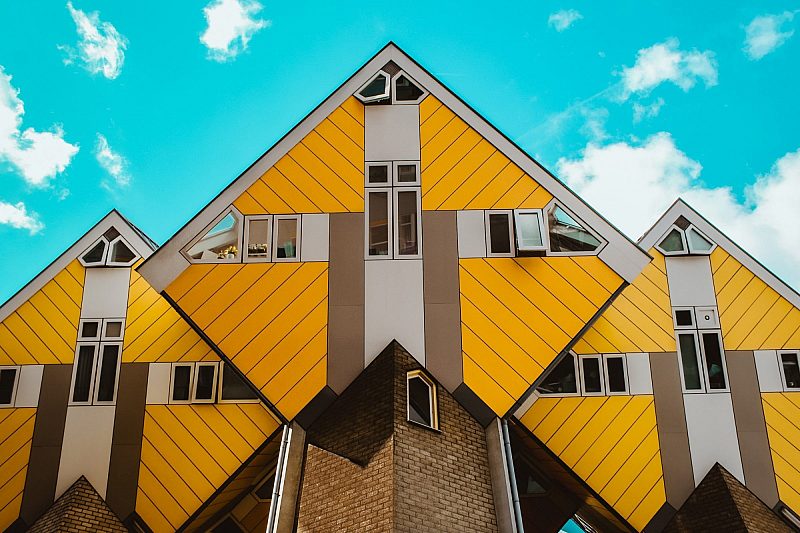 Mellow yellow: Rotterdam's dazzling Cube Houses complex © Oljamu/Pexels
Rotterdam, The Netherlands
Mixing cutting-edge architecture with centuries-old neighbourhoods, Rotterdam has a truly unique feel. There's something to see around every corner (outside and inside, if the weather isn't playing ball), whether that's the eye-popping Cube Houses development, the historic Delfshaven harbour or the cavernous Markthal building lined with delectable food stalls. Giving Amsterdam a run for its money when it comes to canals, a fine way of experiencing Rotterdam is by water, which is exactly what you can do on a Princess Boats and Brews shore excursion, which tours the city's waterways and historic sites, stopping at popular pubs along the way for refreshments in the form of great local beers.

Visit Rotterdam on our 4-Night Netherlands Sampler
Brussels, Belgium
Exploring the Belgian capital is a joy at any time of year, but autumn is a particularly special season to visit. Not only do the autumnal colours make Brussels' numerous green spaces even more photogenic (don't miss the vast Josaphat Park or Tenbosch Park with its many global tree species), but there are lots of seasonal events taking place, too. Brussels Gallery Weekend is an annual showcase of contemporary art that will satisfy the creatively curious, while the yearly Belgian Beer Weekend serves up hundreds of fantastic brews to sample, demonstrating why the country is one of the world's top beer destinations. If you've no idea where to start with your sightseeing, the Princess Best of Brussels shore excursion ticks off the marvellous Chinese Pavilion and Japanese Tower, the opulent Grand Palace, plus many more fascinating landmarks.

Visit Brussels on our 5-Night Belgium and Netherlands Sampler
Beautiful inside and out: the Guggenheim Museum in Bilbao © Willian Justen de Vasconcellos/Unsplash
Bilbao, Spain
This understated but stylish Spanish city has often been overlooked in favour of Barcelona and Madrid, but Bilbao has quietly become a Spanish favourite in recent years – and rightly so. Frank Gehry's incredible, futuristic Guggenheim Museum helped kickstart Bilbao's rise to fame (and is still an unmissable city highlight), but there's so much more going on besides. The city is one of the Basque Country's best locations for pintxos (bite-size snacks similar to tapas), while the wider dining scene here hops between rustic, traditional restaurants and trendy new eateries. You can walk off your local feast with a wander down the vibrant Casco Viejo (Old Town), but if you want a change of scenery, Bilbao is perfectly positioned for day trips. Via a Princess shore excursion, you can visit the charming and colourful coastal village of Bermeo, followed by a stop at Guernica, the town immortalised in Picasso's iconic and powerful anti-war painting of the same name. To top it all off, autumn in Bilbao is wonderfully warm, so leave your scarf and gloves at home for this one.

Visit Bilbao on our 7-Day Spain and France itinerary
Cork, Ireland
Cork may often be in the shadow of charming Dublin, but Ireland's second-largest city can more than hold its own. Frequently referred to as the country's foodie capital, Cork has a buzzing dining and drinking scene that caters for all tastes. Come autumn, visitors and locals alike can celebrate all things edible at Kinsale Gourmet Festival (a short drive south of Cork), highlights of which include a Mad Hatter's Tea Party and the Fruits de Mer Luncheon, touted as a seafood extravaganza. Be sure to tear yourself away from all the great restaurants and pubs for at least a little sightseeing however, as you won't want to miss medieval landmark Blarney Castle. For a totally different type of city tour, climb onboard a rigid inflatable boat (RIB) and zoom through Cork Harbour, the world's second-largest natural harbour, on a Princess sea safari, where you could also spot puffins, dolphins and seals.

Visit Cork on our 10-Night British Isles with Liverpool itinerary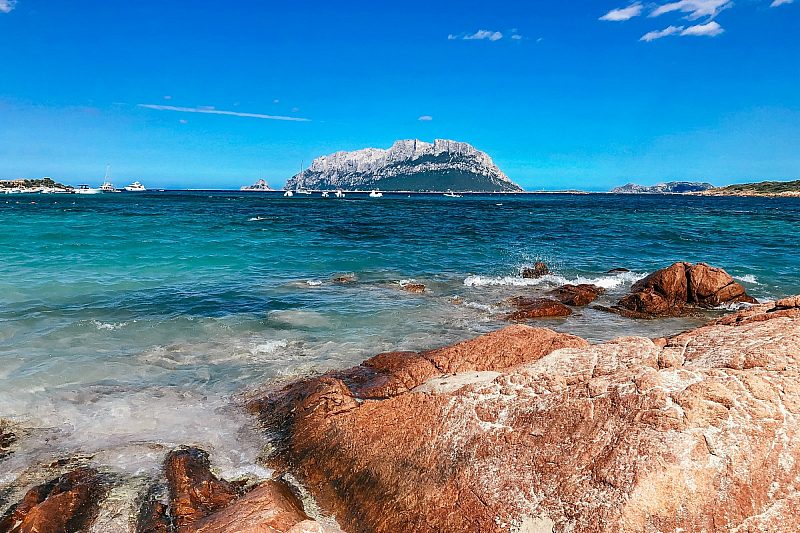 Postcard perfect: Lazzaretto beach, located north-west of Alghero © Filiz Elaerts/Unsplash
Alghero, Sardinia (Italy)
An autumn beach break is very much on the cards in Sardinia, the Mediterranean's second largest island. Alghero, the medieval coastal city you'll arrive at, boasts some excellent sandy stretches, including the dreamy arc of Lazzaretto and peaceful, tucked-away Punta Negra. When you're done with sunbathing and swimming, Alghero is full of historic sites to soak up, such as Palazzo d'Albis (which was temporarily home to Spanish emperor Charles V) and 14th-century church Chiesa di San Francesco, with its distinctive sandstone features. See both on a scenic Princess shore excursion before being driven out to Capo Caccia for dramatic coastal views and then on to a rural winery, where you'll get the chance to sip locally produced vino.

Visit Sardinia on our 14-Night Mediterranean Adventurer
Funchal, Madeira (Portugal)
If you've been disappointed by the lack of balmy weather at home this summer, head to Funchal, capital of Portugal's autonomous region of Madeira, where temperatures in September and October can reach highs of up to 23-24°C, with plenty of sunshine to match. Make the most of the warm climate by strolling through some of the city's tropical-style gardens, such as the exquisitely designed Madeira Botanical Garden. Visit the gardens as part of a Princess shore excursion that covers another two Funchal must-dos: a cable-car ride offering superb views over the city from way up high and the city's famous wicker-basket sledge rides down a steep hill to the suburb of Livramento, steered by expert Carreiros.

Visit Madeira on our 11-day Canary Islands itinerary
Excited for an autumn getaway departing from Southampton?