Six destinations perfect for a winter holiday
It's not all about a summer holiday – some places are simply wonderful in winter
While it can be grey, cold and – we hate to say it – a little bit miserable in wintertime at home, other destinations around the world come to life from December to February.
Across the globe, you'll find vibrant wildlife, dazzling light festivals and buzzing beaches, all while it's hibernation season in the UK. If you're looking for the ultimate antidote to the seasonal blues, our round-up of winter holiday ideas below has got it covered.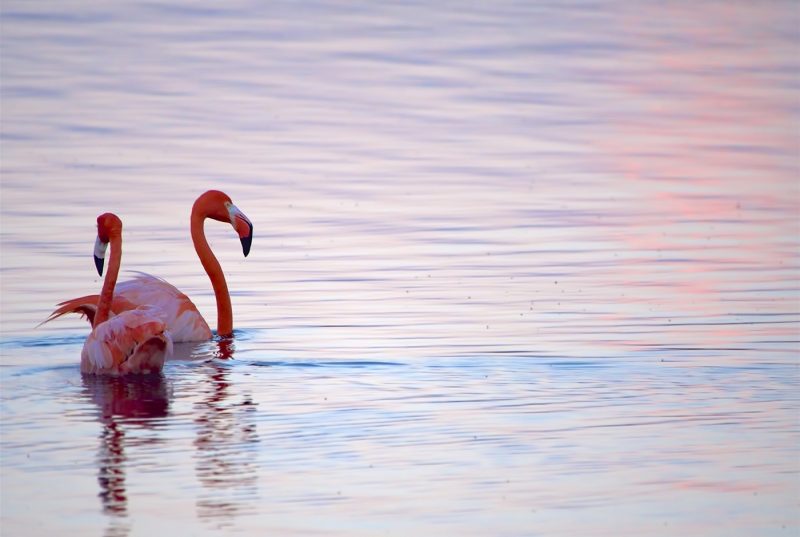 Pretty in pink: flamingos in Goto Lake, Bonaire © Dreamstime
The southern Caribbean
Go for: colourful wildlife

With its topaz seas and rainbow wildlife, the Caribbean simply radiates vibrancy. Set sail for the smaller islands of Aruba and Bonaire in wintertime and what are our greyest months will be awash with colour. Home to more than 200 bird species, Bonaire is full of exotic wonders, with the fuchsia flamingos found at Goto Lake the most unforgettable. Twitchers should also look out for the Caribbean parakeet and the yellow-shouldered parrot on Bonaire. Visit Aruba in January and February, and you can spot feathers of a different kind. The island celebrates its two-month-long carnival season with neon costumes, live music and dancing marches.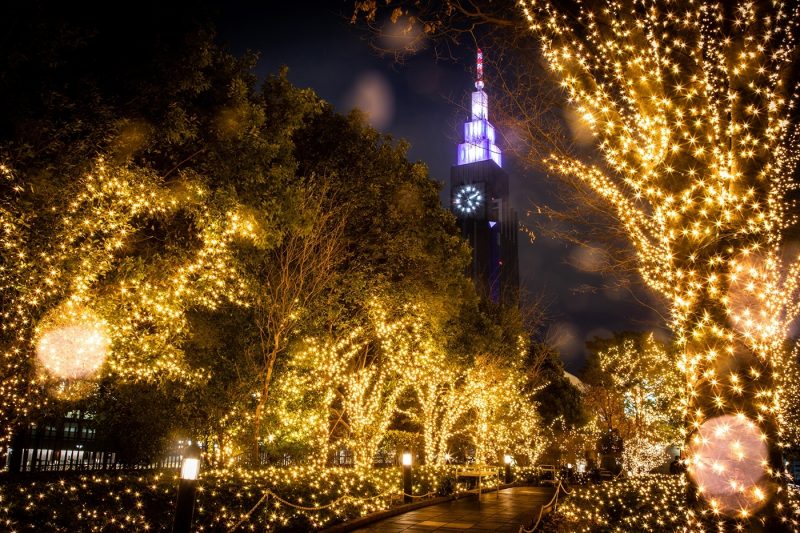 Dazzling lights at Tokyo Winter Lights © Ben Beech/Tokyo Tourist Board
Japan
Go for: winter light
Throughout our winter months, Japan is in a constant state of illumination. As if they weren't dazzling enough, the streets of Tokyo come alive with thousands of sparkling lights draped over trees, shops and public spaces. A fine example of this is at the city's Yebisu Garden Place, which is decorated with more than 100,000 LED lights in December. In the same month, the Luminarie Light Festival takes place in the historic city of Kobe, which sees buildings glow with myriad colourful lights. Further afield on Okinawa Island, the Ryukyu Lantern Festival (December to late March) sees over 3,000 glowing traditional lanterns strung across the streets. Now, who said winter was dull?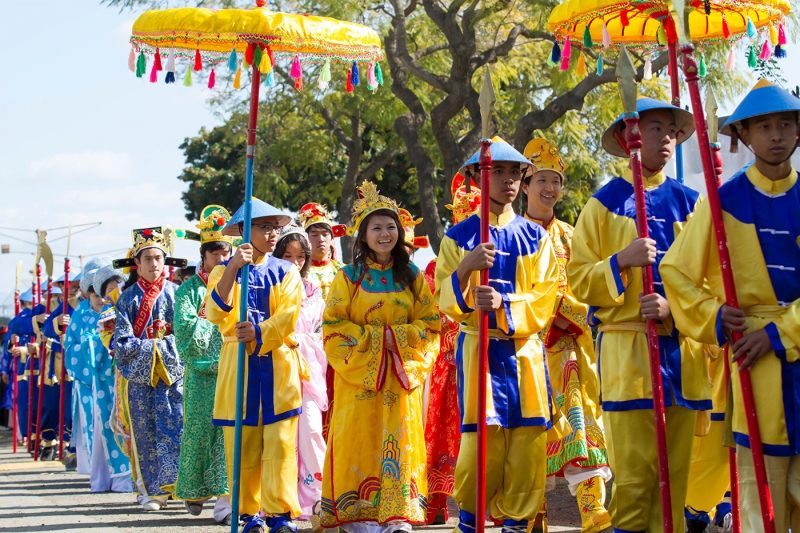 Colourful Tet celebrations in Vietnam © Alamy
Vietnam
Go for: continued festive cheer
Arrive on the shores of Vietnam in late January or early February and you'll no doubt be swept up with the country's New Year celebrations. Known as Tet, the Vietnamese Lunar New Year is waved in with fireworks, street parades, family celebrations, festive food and an abundance of vibrant decorations. No matter when you visit Vietnam, the country's cities are brimming with activity, but at this time of year, the atmosphere is utterly electric. To help ward off any bad spirits that may try to enter into the new year, it's tradition to make as much noise as possible. This ritual has now transcended into musical processions that wind through the streets and many back-to-back evenings of dazzling fireworks.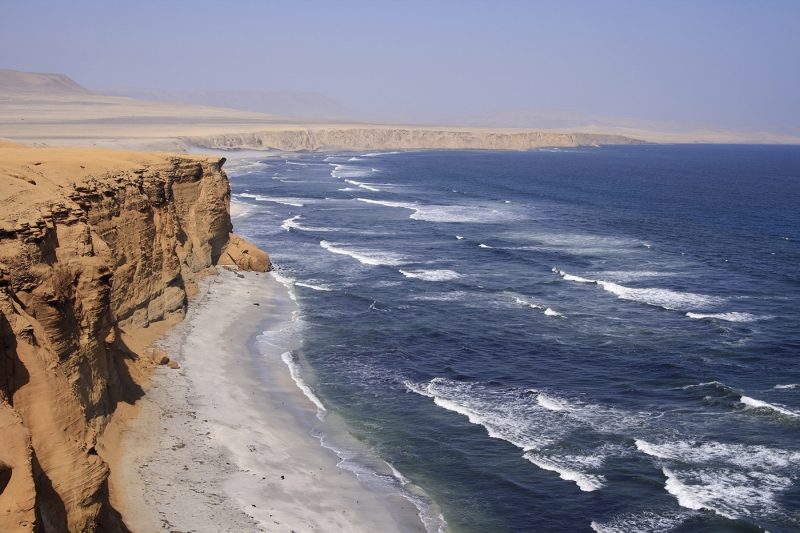 Catch a clear view of the Pacific coast off the cliffs of Peru © Juhana Lampinen/Robert Harding
South America
Go for: myriad experiences
A trip to South America is spellbinding at any time, but between December and February (summertime there), the continent really comes to life. In Uruguay, the beaches, such as those that line the Costa de Oro – a short drive from the port of thronging capital Montevideo – begin to buzz. The heavy sea mist, known to the locals as 'la garua', lifts from the rugged coastline of Peru, allowing it to be more easily explored, while Rio de Janeiro in Brazil glitters with sequins as the Rio Carnival kicks off in mid-February.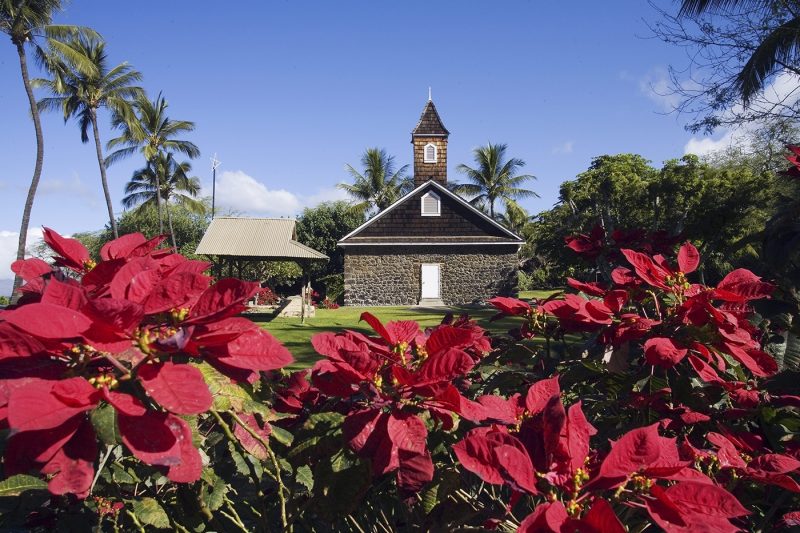 See deep-red poinsettia flowers in bloom in Hawaii © Ron Dahlquist/Robert Harding
Hawaii
Go for: winter blooms
With its rolling waves, tropical rainforests and volcanic national park, Mother Nature has really gone all out in Hawaii and botanic beauty can be seen almost everywhere. From November to February, scarlet poinsettias, a favourite festive flower native to Hawaii, bloom in their natural habitat and grow wild on the hillsides. For an extensive guide to the islands' flora, the Hawaii Tropical Botanical Garden, on the Hilo side of the Big Island, is a natural greenhouse spanning some 40 acres with over 2,000 plant species. Here, you'll also spot plenty of butter-coloured puakenikeni – the flowers used to make lei, Hawaii's famous floral garlands.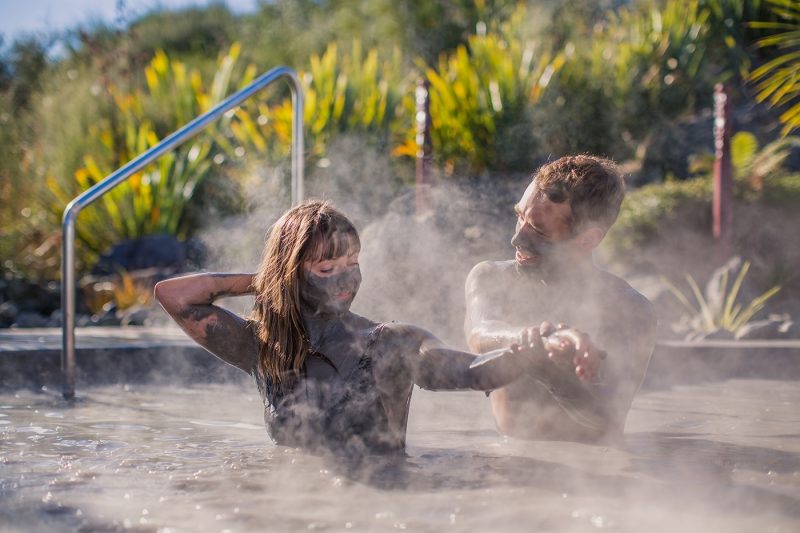 Get messy at Hell's Gate geothermal mud baths © Hell's Gate
New Zealand
Go for: thriving nature

From glacial fjords to black volcanic beaches, New Zealand is brimming with otherworldly nature. The country's stunning scenery is best explored from December to March (its summer), when days are longer and warmer – you don't want bad weather or darkness cutting short your time in the great outdoors. On the North Island, take a kayak tour of Kawiti Glow Worm Caves, where blackened caves are illuminated by thousands of tiny luminous creatures, or plump for a dip at Hell's Gate geothermal mud baths, where Māori warriors once healed their battle wounds. On the South Island, look out for majestic marine life, like playful pods of Hector's dolphins and white-flippered penguins at Akaroa Harbour. It may be hibernation season at home, but it certainly isn't here.
Excited to book your winter holiday?