Three of the most romantic summer holiday cruise destinations
Find a little romance and rekindle your love at three of the most romantic summer cruise destinations
Holidays do a great job of bringing us closer to our loved ones but if you're looking to really turn on the romance there are a few key summer destinations to consider when planning your next cruise getaway. We've rounded up some of the most romantic holiday destinations for couples in the summer – the most magical warm-weather spots to drop anchor and explore with somebody special...
1. Bond on the beach in Honolulu, Hawaii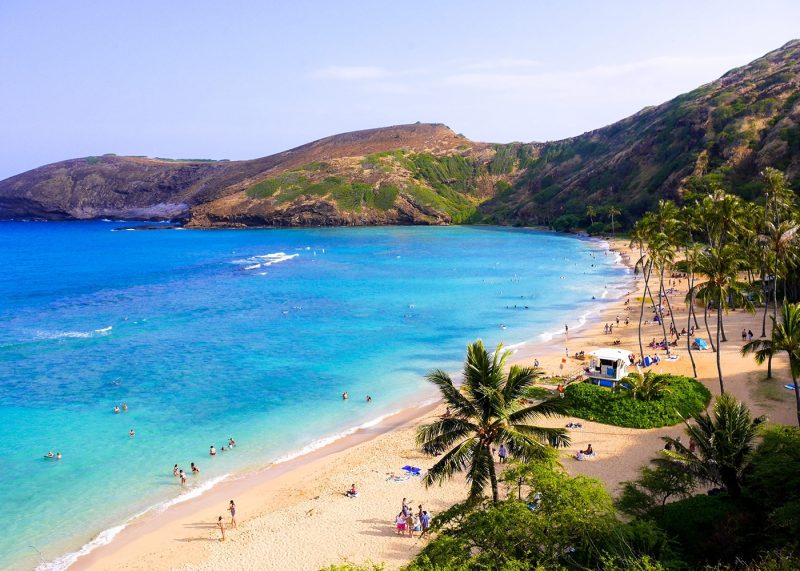 Cosmin Serban/Unsplash
Hawaii is regularly named as one of the world's most popular honeymoon destinations, but it's not just newlyweds falling for its Polynesian charms. With Princess' Hawaiian cruises stopping off at several of the islands, you could find yourself truly spoilt for choice. Honolulu is Hawaii's state capital, on the island of Oahu's south shore, and it's a great place to head for breathtaking scenery and glorious white beaches. The famous Hanauma Bay (above) is found at the bottom of a volcanic crater and the moon-shaped beach offers unparalleled snorkelling amongst incredible marine life (everything from squirrel fish to eels). Or head to Waimea Bay on a Princess shore excursion for a dip in the calm, clear waters – during the summer months, the surf subsides for peaceful swimming opportunities – before watching daring locals cliff-jump from 'Da Big Rock' (join them if you dare?). A stroll around the KCC Farmer's Market is another must, to pick up delicious local treat and if you're feeling active, you can probably squeeze in a quick hike up the nearby Diamond Head Trail together, for some seriously beautiful photo opps to commemorate your commitment.
2. Connect over culture in Panama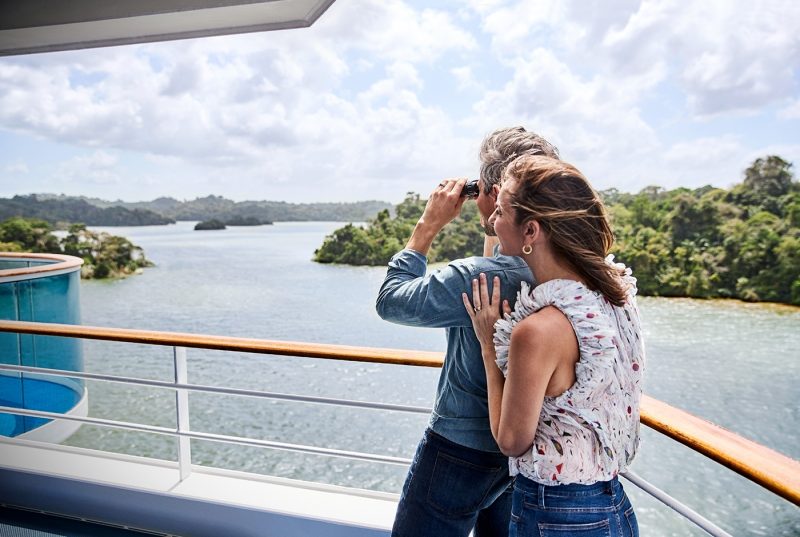 Princess
Voted the number one cruise line sailing the Panama Canal, Princess' itineraries offer guests the chance to see the best of this world wonder. Disembark at Fuerte Amador, the gateway to Panama City and connect with your other half over a culture that's as exciting and surprising as it is unique. Walk together among the ruins of the historic district of Casco Viejo (the original site of Panama City) on the Princess shore excursion of 'Old Panama City' before taking a trip to the incredible Biomuseo museum on the Amador Causeway. Designed by architect Frank Gehry, it's truly a sight to behold and that's before you've even stepped inside. For views you won't stop talking about, head to Puente de las Americas (Bridge of the Americas) and soak in the sights from the pedestrian walkway. A trip to the Parque Natural Metropolitano – more than 200 acres of lush greenery and vegetation – offers impressive views and spectacular wildlife for bird-lovers, but leave enough time to visit Laboratorio Madrigal restaurant for creative, seasonal produce. Or if you prefer keeping things simple, just wander down to the Mercado de Mariscos seafood market, arm-in-arm, for an intimate fish supper before you set sail on the high seas once again.
3. Meander in the Mediterranean together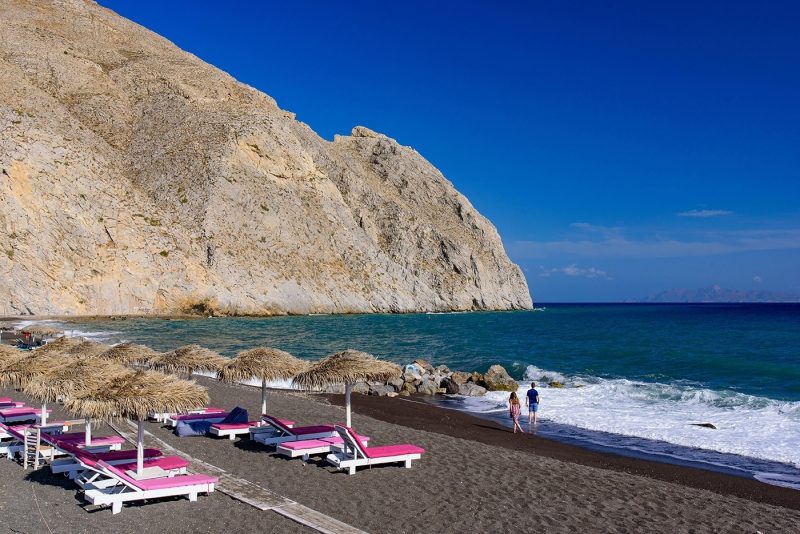 Alamy
Often dubbed the world's most romantic island, you can't sail around the Greek islands without docking at Santorini. Those picture-perfect whitewashed walls and meandering cobbled pathways – not to mention the delicious Greek eateries and incredible sunsets – make it a must for couples in search of summer romance. For spectacular panoramic views, catch the sunrise at Perissa Beach (above) in the Southeast in the morning, or a sunset in the town of Oia on the North-western tip of the island (a famed viewing spot where locals and visitors alike clap to mark the moment) on a Princess shore excursion. Tuck into heavenly Greek food on the terrace of traditional taverna Nauoussa, or test your palate with a spot of wine-tasting at the scenic Santo Wines – the island's volcanic soil is responsible for the world-renowned wines. If a trip to the nearby islands of Nea Kameni or Palia Kameni for a dip into the ancient hot springs seems too strenuous, don't forget the Lotus Spa onboard, with everything from a Turkish-style Hamman to the fleet's largest-ever thermal suite to enjoy as a pair. Be warned though, life at sea might prove too relaxing to leave...
How do you want to rekindle your love?
More destinations perfect for a celebration...