Six destinations perfect for a March holiday
Plan yourself a March to remember and book the trip of a lifetime this spring
Don't wait around for summer to begin – kick-start the fun with our March holiday ideas that'll inspire you to head around the globe to captivating, beautiful destinations. From whale-watching to beach-lounging, top-notch shopping to wildlife spotting, if you're thinking about where to go in March, take your pick from the month's best cruise destinations.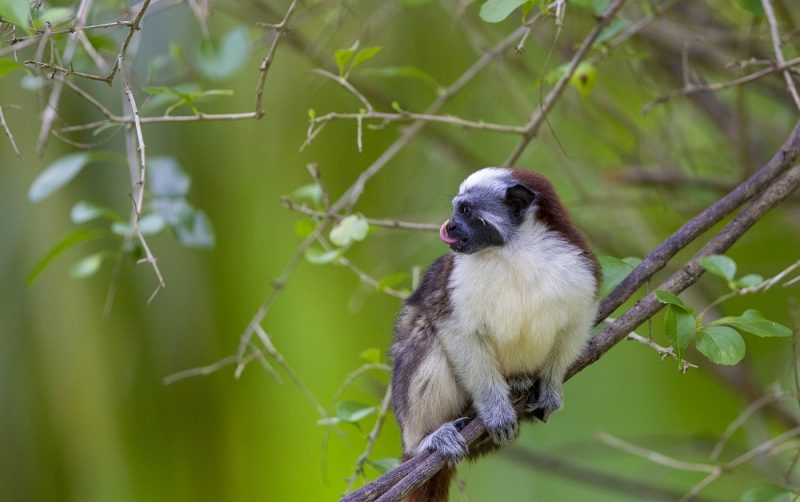 The mischievous-looking Geoffroy's tamarin © Getty Images
Fuerte Amador, Panama
Best for: urban wildlife

The Metropolitan Natural Park may be set deep within Panama City, but stroll through its 230+ hectares and you'll feel like you're exploring a jungle – which is almost true. The park is home to hundreds of species of bird, Geoffroy's tamarins (brilliantly mischievous-looking monkeys) and even sloths, many of which will be particularly active during March. There are tons of great hiking trails to enjoy here and at the end of it all you can step straight back out into the city and find some welcome refreshment. Get a head start on all things Panama before you disembark at the onboard Carnaval de Panama, too.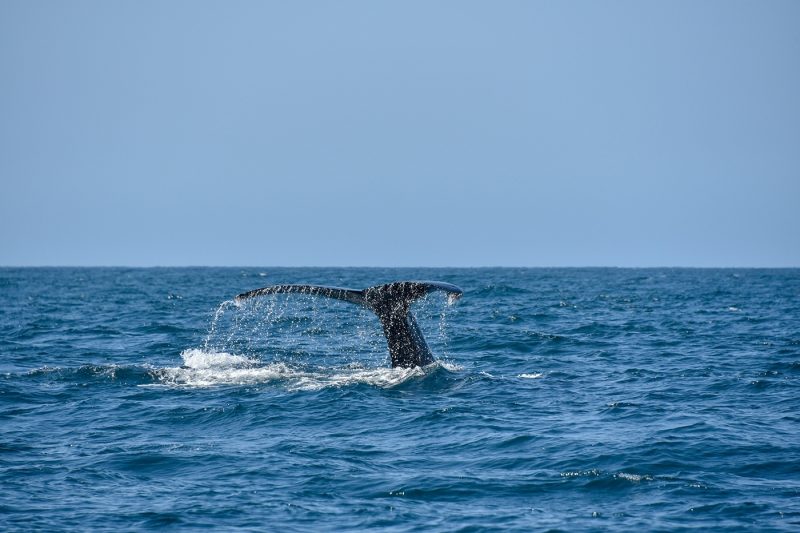 Witness whales breaching when in Mexico © David Nieto/Unsplash
Cabo San Lucas, Mexico
Best for: spotting marine wonders

One of the best places to visit in March for wildlife aficionados, Cabo San Lucas is blessed with excellent whale-watching for a short time every year (December to April), when you can catch sight of humpback and gray whales. For the best chance of seeing these magnificent creatures, book a cruise excursion, where you'll also visit a sea-lion colony – and with a little luck you may even glimpse a dolphin or two along the way.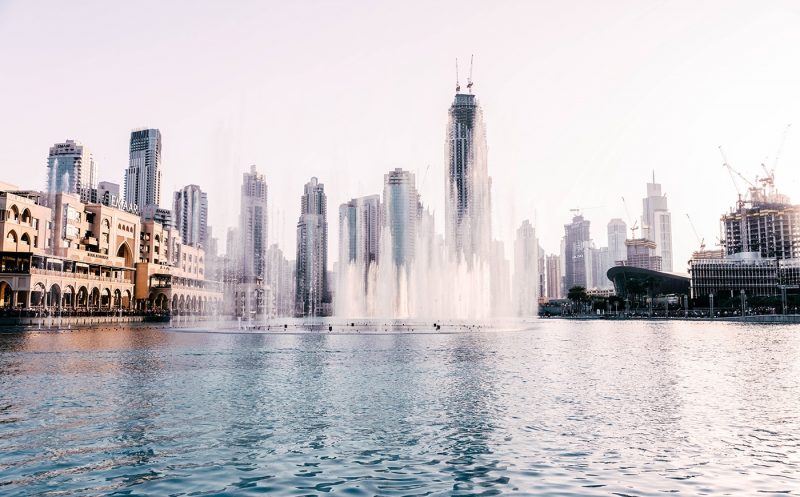 Be sure to visit Dubai Mall and Fountain © Philipp Katzenberger/Unsplash
Dubai, UAE
Best for: world-class shopping

With all that Dubai has to offer, it may seem strange to pick out its shopping, but this emirate does retail therapy like no one else. Not only can you find respite from March's balmy temperatures, but visit the city's sprawling malls and you'll be able to snap up incredible fashion, homeware and technology. Alongside the shops, Dubai's malls are also home to the Middle East's first indoor ski resort, an aquarium and underwater zoo, and a magical theme park (all great for kids, too, of course). Make sure you visit the Dubai Mall – the largest mall in the world – and afterwards take a look at the mighty Dubai Fountain (located just outside), which dazzles visitors with daily choreographed shows.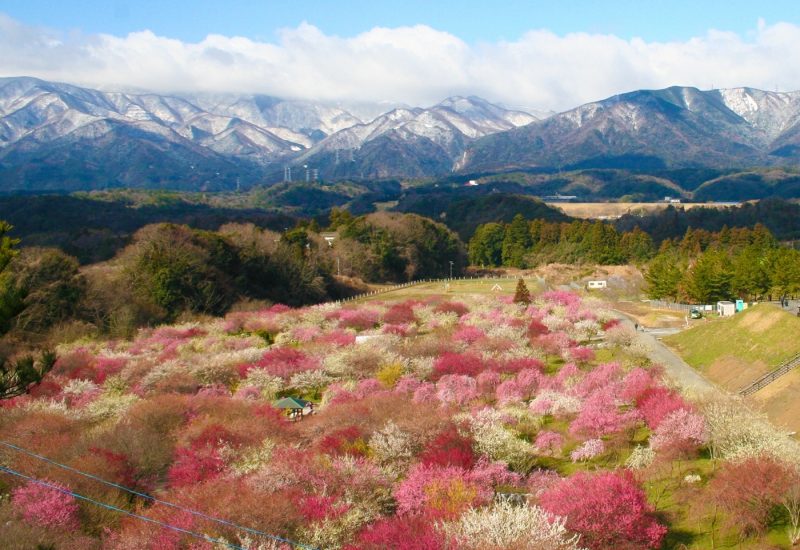 Perfect in pink: blossoming plum trees in Inabe © Inabe City/Japan National Tourism Organization
Yokkaichi, Japan
Best for: feeling in bloom

Everyone knows of Japan's famous springtime cherry-blossom festivals, but another equally enticing blossom event takes place each March in Inabe, only 30 minutes away from the port of Yokkaichi. The annual Inabe Plum Festival showcases – you guessed it – plum trees in blossom, with thousands of the trees sprouting numerous shades of pink. Viewing platforms have even been built for visitors to overlook the rose-tinted spectacle from up high. Who knew the humble plum came from such a gorgeous tree?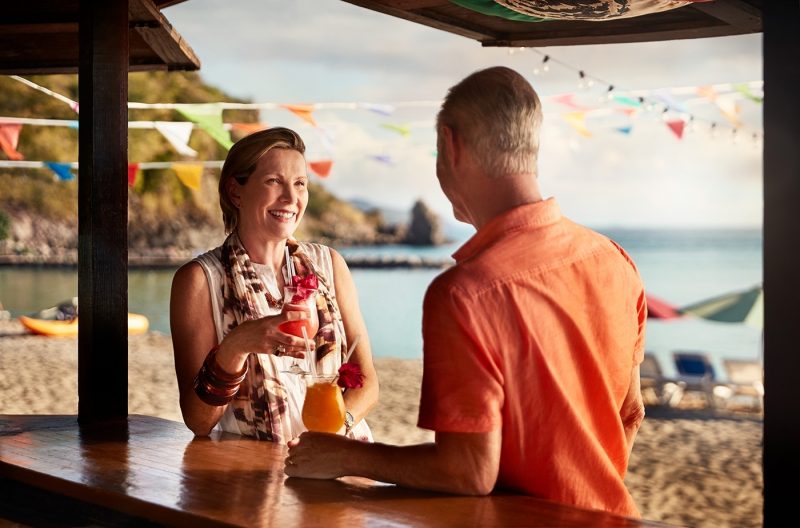 Enjoy a cocktail or two on one of St Kitts' many beaches © Princess
St Kitts, Caribbean
Best for: beach life

March is a fine month for soaking up the Caribbean sunshine (temperature average around the mid-20s) and on the idyllic island of St Kitts there are stunning beaches at every turn. One of the best is Cockleshell Beach (easily reachable via a Princess excursion), popular with locals, thanks to its curve of golden sand, incredible views and quality restaurants and bars nearby. Another gem is Majors Bay, a calm and peaceful spot perfect for a sunny snooze. For a taste of the Caribbean party spirit however, be sure to join in the lively onboard Caribbean Festival, where you can learn about traditional arts and crafts, dance and sip local cocktails.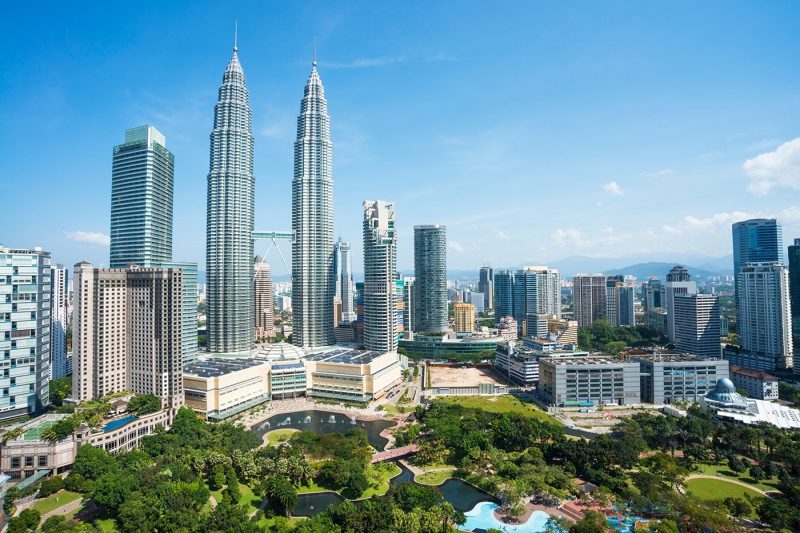 The striking Petronas Twin Towers standing tall in Kuala Lumpur's Skyline © iStock
Kuala Lumpur, Malaysia
Best for: amazing architecture

The Malaysian capital is great to explore at any time of year, but March is just outside of the city's peak tourist season, meaning both its streets and sights are less crowded. Enjoy the slower pace and take your time to wander around Kuala Lumpur's fascinating buildings, which showcase a wide range of architectural styles, from eye-catching contemporary structures to ornate, historical monuments. The iconic Petronas Twin Towers – the tallest twin structures in the world – are an essential visit, as is the beautiful, dome-topped Jamek Mosque. See both up close during a Princess daytrip that covers the city's highlights.
Ready to book your March holiday?