Five unforgettable cruise destinations to celebrate a milestone birthday
Looking to celebrate a big birthday in style? These bucket-list holiday destinations are the perfect place for a toast, whether that's with family, friends or as a couple
Big birthdays demand big celebrations. Think bucket list moments with all the family or once-in-a-lifetime experiences with close loved ones. Whether you want 50th birthday holiday ideas with an added touch of adventure or 60th birthday holiday ideas where your group can take it easy together, here's where to get the party started…
1. St. Lucia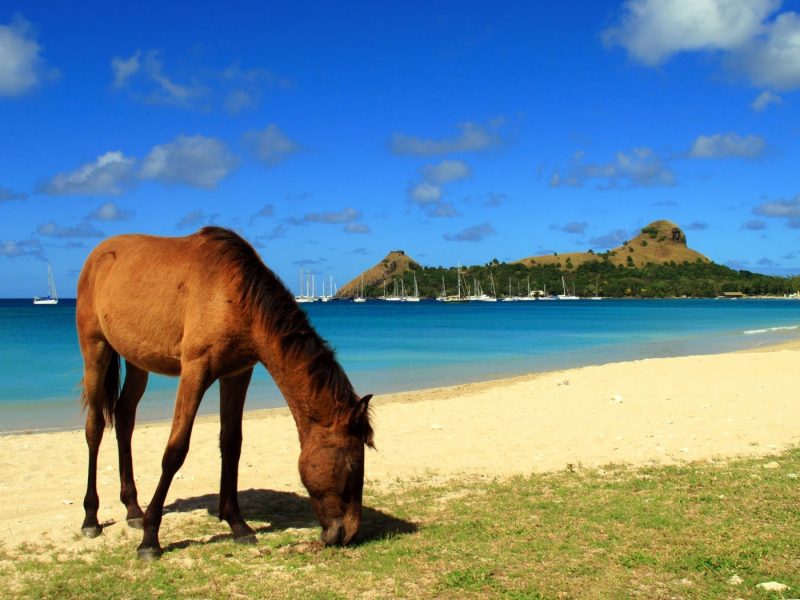 Getty Images
2. Copenhagen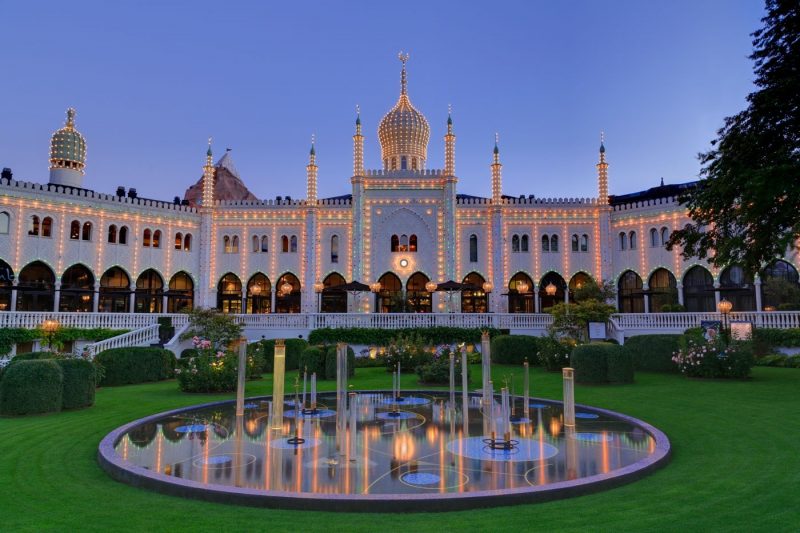 Richard Cummins/Robert Harding
Best for whole family fun
Cruises to Cosmopolitan Copenhagen will keep a big group of all ages happy. Compact and full of charm, the city pairs a hip, creative vibe with traditional, outdoor-led values. Family members can choose to shop til they drop at cutting-edge fashion stores, dine in some of the world's best restaurants or rent a boat to see the city from the water. With miles of cycling paths, fantastic museums and galleries and idyllic city beaches for relaxing, Copenhagen is the dream city break for even the hardest to please. Be sure to come together to enjoy the delights of Tivoli Gardens as a whole family too. One of the world's oldest amusement parks, Tivoli is right in the middle of the city and offers gardens, restaurants and a lake alongside thrilling rides and one of the world's oldest working rollercoasters. Stay until dusk if you can when the park is lit by fairylights and is utterly enchanting.
3. Panama Canal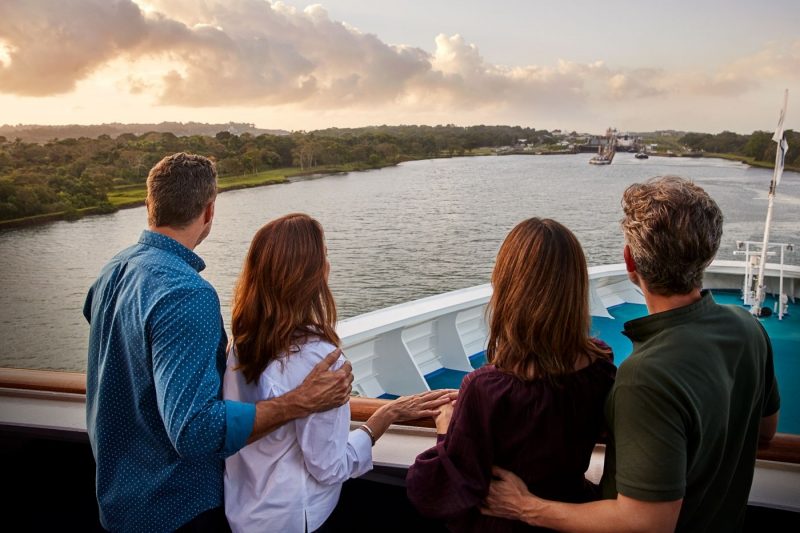 Princess
Best for ultimate relaxation
To mark a special birthday in style, the Panama Canal cruise is one of the world's most extraordinary. Connecting the Pacific to the Atlantic Ocean, the canal took a decade to build and required thousands of workers to cut through 51 miles of granite and jungle. Sailing it is reason for celebration enough, but cruising on the Panama Canal will also give you the chance to mark your birthday in the exotic destinations along the route. In Manzanillo in Mexico, treat your whole party to a day relaxing in luxury at a chic hotel resort, as part of a Princess shore excursion. Soak up the sun on a private beach, pamper yourself with a spa treatment and bring your whole group together over the included lunch for a very happy birthday indeed.
4. Santorini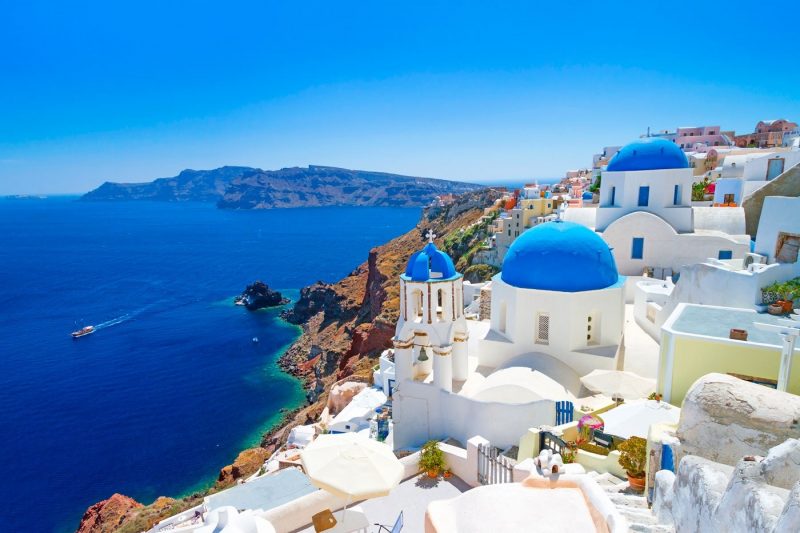 Shutterstock
Best for breathtaking dining
It's not hard to understand why a cruise to the Greek island of Santorini is one of the most popular in Europe. With its distinctive blue-domed churches and vivid white buildings, this volcanic island captivates every visitor making it a great place to celebrate with loved ones. In the charming and much-photographed village of Oia, dodge the crowds and book a special birthday meal instead, to appreciate the sea together as you dine. Try the exquisite Lycabettus with a table on a balcony overhanging the Aegean, or for an uninterrupted view of Santorini's world-famous sunset, head out of town to Throubi, a restaurant overlooking the caldera on one of the island's highest points.
5. Dublin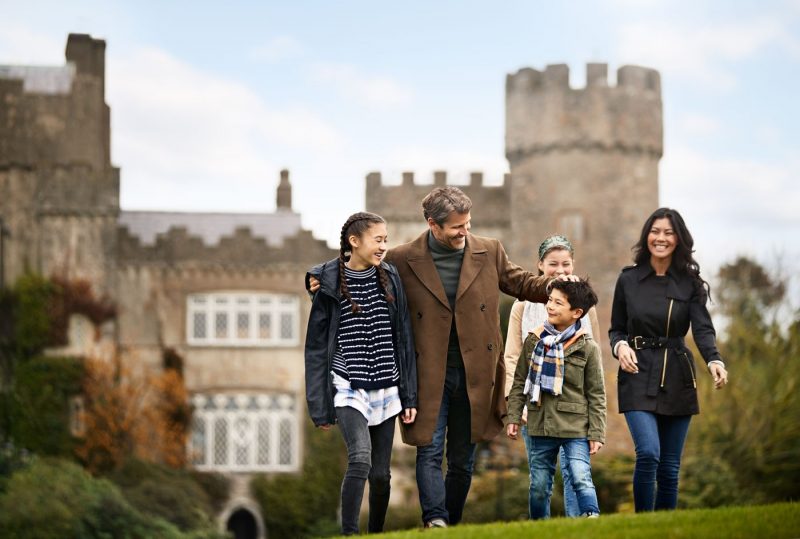 Princess
Best for good craic
There's so much history and grandeur to explore during a cruise to the Irish capital, with Dublin Castle and St Patrick's Cathedral being fine examples of that, but there's also a thriving party spirit making Dublin a brilliant city in which to celebrate with your nearest and dearest. After some morning sightseeing, kick start the festivities with a champagne afternoon tea at The Westbury, an opulent but relaxed hotel right in the heart of the city. Follow that with a wander through the Temple Bar, a lively area packed with independent boutiques, restaurants and pubs with excellent live music. End your trip with a riotous night out all the family will love and join a Princess shore excursion to see the electrifying Riverdance performance at the Gaiety Theatre. You'll be dancing all the way back to the ship…

Looking for more destination inspiration?