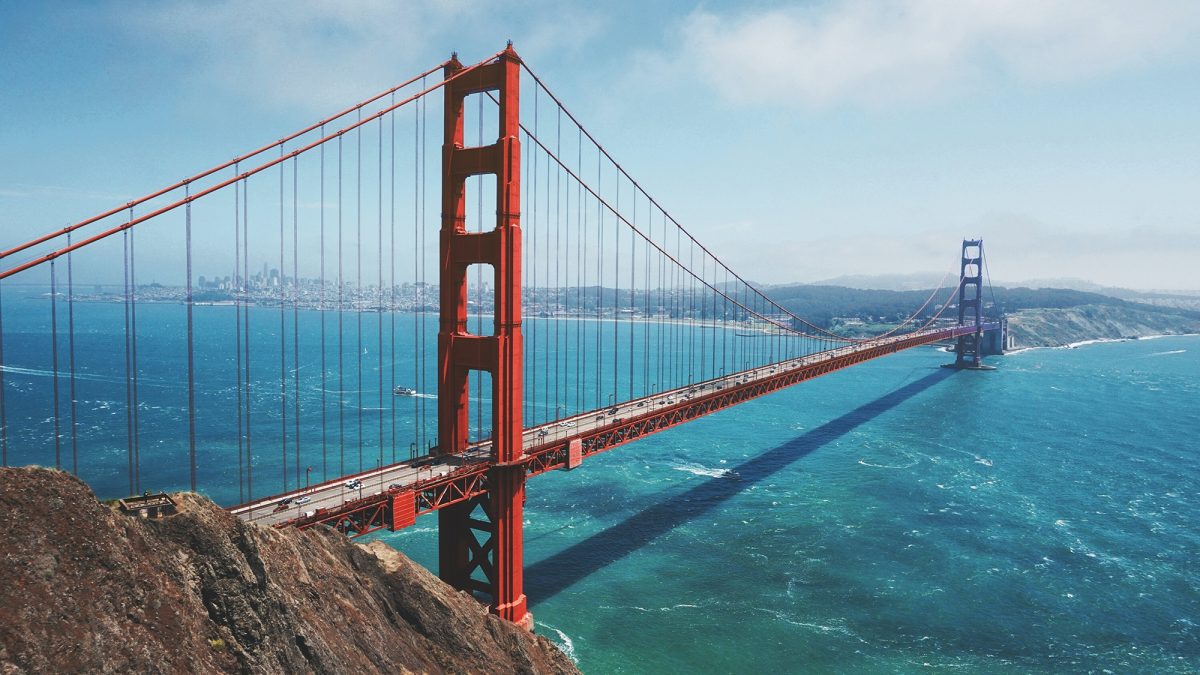 Maarten Van Den Heuvel/Unsplash
Seven of the best restaurants in San Francisco
Get a taste (quite literally) for this vibrant US city with these much-loved eateries
The city known for its trams, sea lions and iconic red suspension bridge (the Golden Gate Bridge, just to be clear!) also holds its own when it comes to food. In fact, restaurants in San Francisco are – like the rest of this buzzing city on the coast of California – a joy to explore. You'll be able to find pretty much any type of cuisine here, from pizza to ramen to French crêpes, often served in a casual, lively and fun setting. Discover our pick of the best restaurants in San Francisco, guaranteed to both fill your belly and put a smile on your face.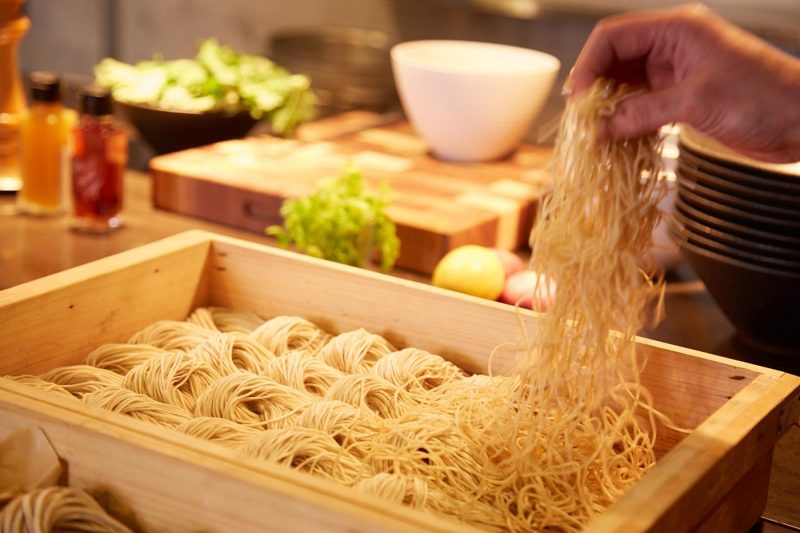 Freshly made noodles at Mensho © Mensho Tokyo
Mensho Tokyo
Best for: next-level noodles

San Francisco has a big Japanese community, which means there's plenty of great Japanese food to be had around the city. Get your slurp on at Mensho Tokyo, the first branch of the acclaimed Japanese ramen bar to open outside of its home country. As you might expect, the ramen here is exquisite: huge bowls of thick noodles in steaming broth, topped with everything from wagyu beef or spiced lamb to clams and habanero chillies. The setting is cool and minimal, with long, communal-style benches from which to chow down your noodles. If you want to see more of San Francisco's Japanese side, take a trip to the beautiful Japanese Tea Garden within Golden Gate Park and enjoy a matcha tea while you're there.
Del Popolo
Best for: pizza perfection

Ask locals where to find the best pizza in town and you'll get the answer 'Popolo' a lot. What began life as an eye-catching food truck with a glass facade is now a permanent, posh pizzeria serving wood-fired, Neapolitan-style pies (as locals call them). The menu is small but lovingly crafted, including a particularly noteworthy option with Yukon gold potatoes and red onion – who says potato doesn't belong on pizza? Not Del Popolo and certainly not us, either.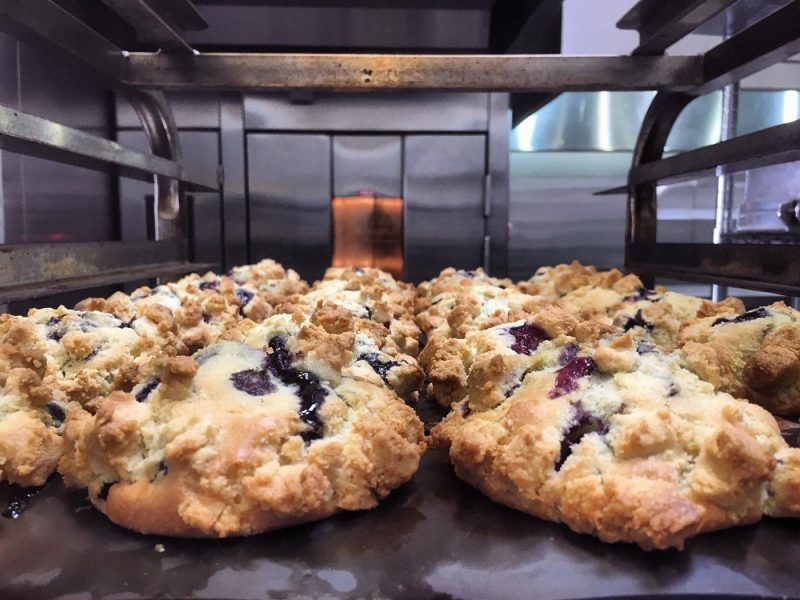 Fresh from the oven: delectable blueberry muffins at Craftsman and Wolves © Craftsmen and Wolves
Craftsman and Wolves
Best for: sweet treats

Don't skimp on the dessert when you're in San Francisco – you're on holiday, remember? And the best way to ensure you don't is to visit Craftsman and Wolves, an upscale patisserie with seriously enticing baked goods. We're talking muffins, cookies, indulgent kouign-amann (buttery Breton cake) served with a chamomile macaron, and gateaux flavoured with whipped coffee and coconut, honey and banana, and chocolate, almond and caramel brownies. And since you're indulging already, consider accompanying your chosen treat with a glass of wine or a craft beer – yes, it's a place to go wild!
Squat & Gobble
Best for: family feasting

If the kids are with you on your trip to San Francisco, this colourful neighbourhood joint is a sure-fire winner, priding itself on being a 'family-style restaurant with big portions and an entirely welcoming atmosphere'. There's a huge menu, headlined by a selection of mighty crêpes – sweet and savoury – where you can even build your own. Add club sandwiches, burgers, pasta, Asian-inspired stir-fries and a quality kids' menu, and you've got a restaurant that's sure to please even the fussiest of diners.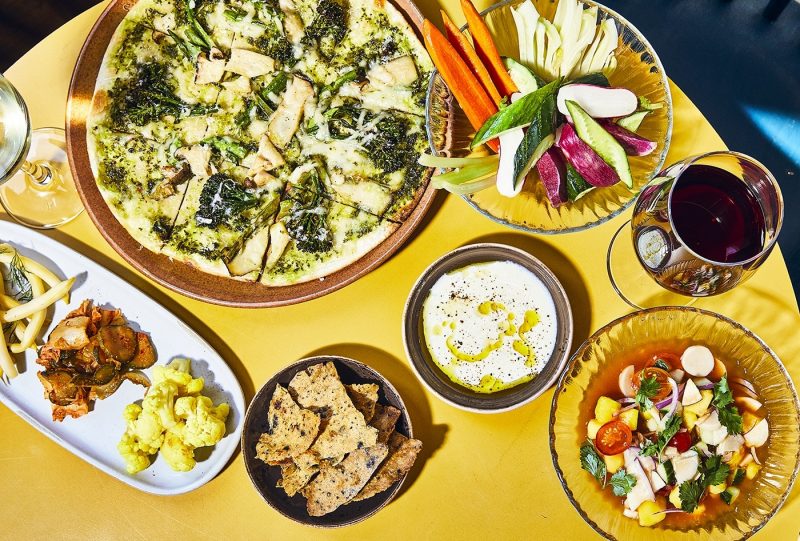 Be seduced by the plant-based menu at Wildseed © Wildseed
Wildseed
Best for: crowd-pleasing vegan delights

Going meat- and dairy-free is easy in San Francisco and although there are plenty of eateries around that cater well to vegans, Wildseed is one of the best, offering something for everyone. As such, even hardened carnivores are sure to love the creative dishes on offer at this bright and airy spot. From Mexican corn cakes to hearty 'neatball' (tasty balls made from grains, lentil and mushroom) masala, all the way to mouth-watering desserts such as tiramisu and cheesecake (made with coconut or cashew cream), going plant-based has never tasted so good.
Sotto Mare
Best for: San Fran shellfish

Run by the Azzolino family, this friendly, laid-back restaurant is one of the best places for shellfish in the whole of the city. Located in North Beach, San Francisco's Little Italy, Sotto Mare serves up brimming plates of West Coast oysters, crab, prawns, clams and a long list of other locally caught seafood. Claiming to serve the best crab cioppino in town, don't leave without ordering this rich, sweet fish stew, made with tomatoes and wine and most often served with bread, which first originated in San Francisco itself.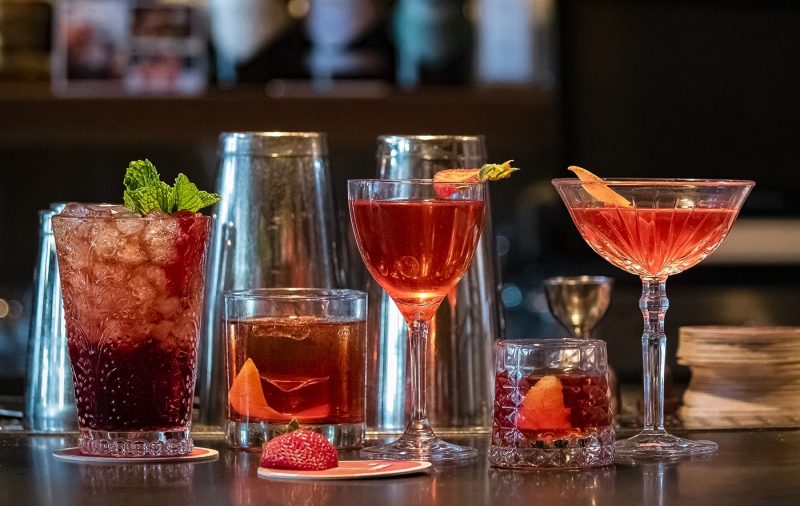 Cheers with a cocktail or two at Foreign Cinema © Leonard Martin Hughet/Foreign Cinema
Foreign Cinema
Best for: a cultural, culinary cocktail

Food, film and art collide at this much-loved venue, which has been gathering fans since it opened in 1999. Part of the appeal is – as the name suggests – the restaurant's love for all things film-related, as demonstrated by the classic movies projected onto the wall in the patio area, which makes dining here feel like you're at a drive-in movie. The food here goes beyond a box of popcorn, however. The menu offers a selection of casual fine-dining options, which changes with the seasons and encompasses influences from around the globe. The last thing to note is the cocktails, which are truly Oscar-worthy.
Excited to explore more of California