Seven of the best festivals in Europe
Set off on a European jaunt to experience some unique cultural and culinary festivals that are well worth the journey
Festivals don't have to mean muddy fields and camping. Make your way across Europe and you'll find that they can entail incredible wine, beautiful flowers, global film, top-notch gastronomy or even just a celebration of all things pizza. We've rounded up the best festivals in Europe that offer a great alternative to the traditional music festival.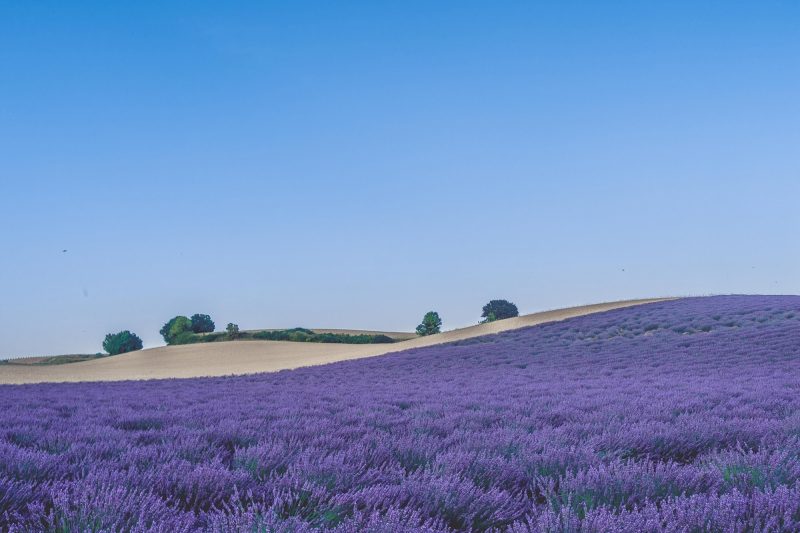 Join in the festivities taking place in the lavender fields of Provence © Dimitri Iakymuk/Unsplash
Lavender Festival
Valensole, Provence, France
Usually the third Sunday of July. Accessible from the port of Marseille
One of many reasons to love summer in France is that it signals the blooming of Provence's abundant lavender fields, spawning dazzling carpets of purple right across the region. In celebration of this, many towns and villages hold festivals, the most famous of which arguably being Valensole's. Visitors can enjoy guided walks of the fields, tours of the lavender oil distilleries, live music performance, and reams of bustling market stalls selling every lavender-based product imaginable – soap, candles, perfume, lavender cakes and even nougat.
Pizzafest
Naples, Italy
Every June. Accessible from the port of Naples
It's no surprise that the city widely accepted as the birthplace of modern pizza hosts a vast, annual pizza party, known simply and brilliantly as Pizzafest. Over 11 days in Naples, thousands upon thousands of wild, wacky and classic pizzas are crafted by some of the best pizzaiolos (dough slingers) around. Many of those creations are sampled by the 100,000 attendees, but lots will be entered into the festival's numerous competitions, where judges decide on the biggest, fastest-made and overall best pizzas at the event. Aside from all the eating, concerts and cooking workshops, various other entertainment highlights keeps the crowds happy throughout. Outside of the festival, you can sample an array of Neapolitan delicacies and local dishes on a Princess foodie walking tour.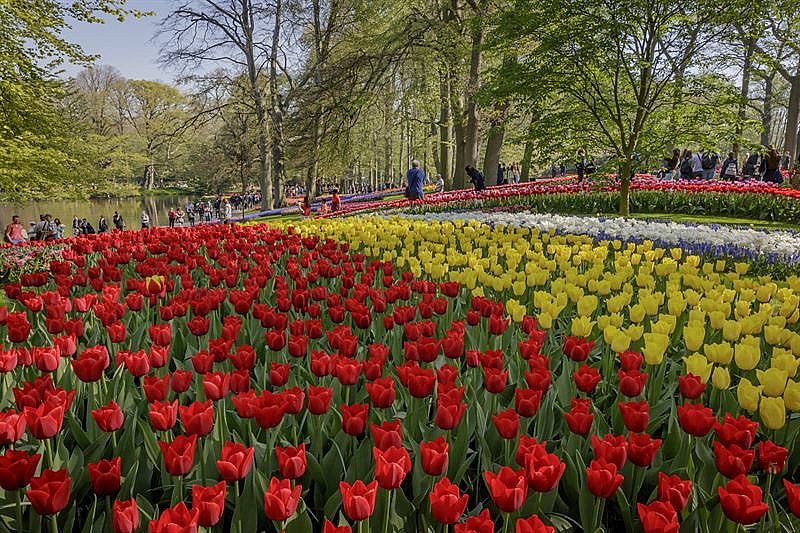 Over seven million flower bulbs comes into bloom each spring at Keukenhof Tulip Festival © Keukenhof
Keukenhof Tulip Festival
Lisse, The Netherlands
March 24-May 15 2022. Accessible from the port of Rotterdam
Treat your eyes to the sight of more than seven million blooms at one of the largest flower gardens in the world. Every spring, the vast garden at Keukenhof, in the small Dutch town of Lisse, displays over 800 varieties of tulip alongside hyacinths, orchids, roses, carnations, lilies and so many more. During the springtime festival, one-off events also take place, such as art exhibitions and plenty of activities for children, including a treasure hunt and a maze. Keukenhof is less than an hour's drive from Rotterdam, and you can make a visit even easier by visiting the garden on a Princess shore excursion.
San Sebastián International Film Festival
San Sebastián, Spain
September 16-24 2022. Accessible from the port of Bilbao
The 70th edition of this popular festival in 2022 promises to be another cultural extravaganza. Over the decades, San Sebastián International Film Festival has become known as one of the more prestigious film events, alongside the likes of Cannes and Raindance, and has made its mark on film history through achievements including hosting the European premiere of the original Star Wars movie in 1977. As well as the headline awards given out for Best Film, Best Director and Best Leading Performance, under-the-radar selections are also given screen time to highlight upcoming talent. San Sebastián is easily reachable from Bilbao, and if you want to explore the city's many charms while you're there for the film festival, join a Princess shore excursion and visit sights like the Zurriola Bridge and the Victoria Eugenia Theatre.
Oslo Jazz Festival
Oslo, Norway
August 13-21 2022. Accessible from the port of Oslo
A cool and classy date in the Norwegian music calendar, Oslo Jazz Festival sees live music performances take place at brilliant venues across the city, like at the grand music hall Oslo Konserthus. It's a hugely popular event, with people travelling from around Norway and internationally to attend, and although there is indeed plenty of jazz (of all varieties), there's also blues, soul, Latin, gospel and many other genres on offer, which should provide something for pretty much any musical taste.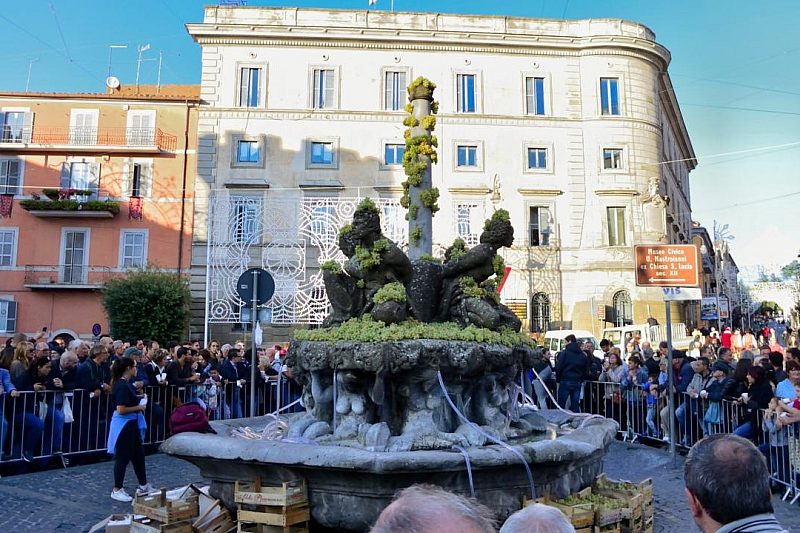 Expectant oenophiles gather around the fountains at Marino Wine Festival © Sagra dell Uva di Marino
Marino Wine Festival
Marino, Italy
Usually early October. Accessible from the port of Rome
Taking place in the Italian city of Marino, just over 20km southeast of Rome, this annual event is a must for wine lovers. For the occasion, wine can be found everywhere, and bunches of grapes are even draped around the city. The highlight of the festival, however, has to be when Marino's central fountains begin flowing with wine instead of water during the evening, which is then distributed to a very happy crowd. Line your stomach at the many food stalls selling locally made delights and then dance it all off to some of the traditional Italian music performed by live acts. As a pre-festival warm-up, consider heading to the Tuscia region for wine tasting on a Princess shore excursion, where you can sharpen your palate ahead of the festivities.
Copenhagen Cooking
Copenhagen, Denmark
August 19-28 2022. Accessible from the port of Copenhagen
Fill your belly at the Danish capital's annual, ten-day-long culinary spectacular, where chefs, restaurants, local organisations and hungry punters come together to eat, drink and celebrate the rich and varied food scene of Copenhagen and further afield. Alfresco banquets in the city's buzzing squares give people a chance to socialise and make new friends as they dine. Plus, there are workshops, cooking demos and show kitchens to enjoy in between snacking.
Excited to explore more of Europe?