Seven European cities perfect for a spring holiday
Sunshine, colourful blooms and fewer crowds – here are the European destinations that need to be on your springtime must-visit list
Spring is a fantastic time to see Europe. The weather in a lot of countries will be perfect for many people – warm but not scorching – there'll be fewer crowds to jostle through and nature will be looking its best. Whether you're keen to get active and explore the great outdoors, take in world-class sightseeing or simply hit the beach ahead of summer's peak season, there's a European break sure to fulfil your springtime needs. Here are our seven favourites…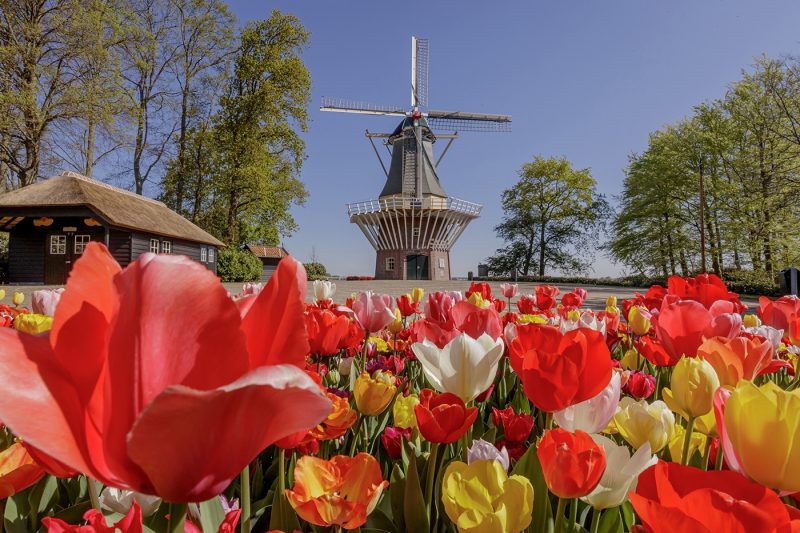 Admire the colourful tulips at Keukenhof © Keukenhof
See spring in full bloom at Keukenhof in Lisse, The Netherlands
Spring means blossoming flowers and you'll find plenty of them at Keukenhof, a huge exhibition garden easily reachable from Rotterdam. Cast an eye over some of the seven million bulbs that brighten up Lisse every spring, including 800 varieties of tulips. It's a beautiful sight to witness, with carpets of bright colours snaking their way around a whopping 32 hectares.
Get some fresh air in Gothenburg, Sweden
If you've been itching to get outside during the cold winter months, take full advantage of the warmer spring weather by visiting Gothenburg, Sweden's second-largest city and a hub for outdoor activities, thanks to the forests, rivers and mountains that surround and run through it. You can hike part of Gotaleden, a famous 71km trail between the city and Alingsås; get to grips with bouldering on Hönö (a beautiful island in Gothenburg's archipelago); try stand-up paddle-boarding or kayaking on the Säveån river; or pedal your way around the city by bike.
Feel the heat in Valletta, Malta
Thanks to its southern location (sitting just above Africa), Malta is one of Europe's warmest destinations. Visitors can enjoy temperatures of up to 21°C in April and 25°C in May. While its warm weather is an obvious draw, the Maltese capital of Valletta is packed with culture and history, too. On a Princess Valletta highlights day trip, you can explore some of the city's most stunning archaeological sites, including the prehistoric temple, Ħaġar Qim, which is listed as a UNESCO World Heritage Site.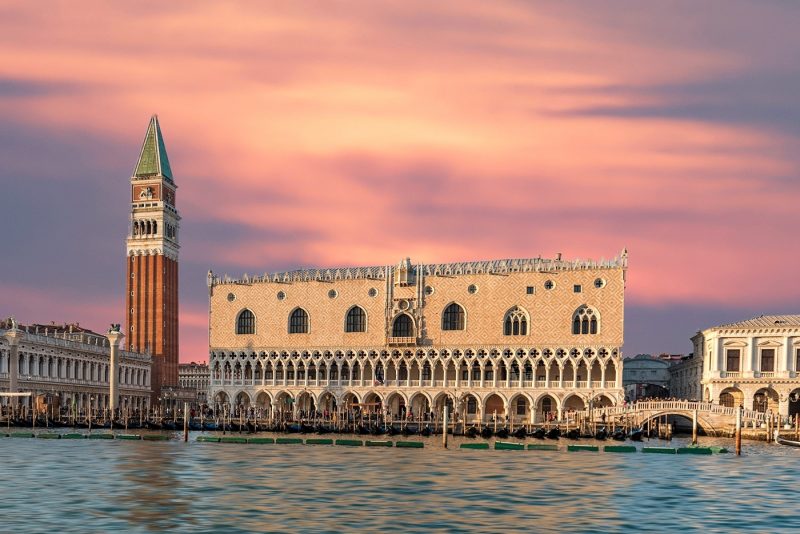 Don't miss the architectural masterpiece of Doge's Palace when in Venice © Pexels
Dodge the crowds in Venice, Italy
Venice is popular at all times of the year, but especially from the months of June through to August. In these months, streets are busier and prices (for gondola rides, for example) are higher. Head to the Italian city in springtime, however, and the weather will still be fine and there'll be far fewer people around, giving you free reign to explore this magical city. Make sure you take the opportunity to enjoy all the headline attractions, including the iconic St Mark's Square and Basilica, the architecturally magnificent Doge's Palace and a gondola ride on the city's famed canal network, which you can experience as part of a Princess excursion.
Step into a different world at Beltane Fire Festival, Edinburgh, Scotland
Experience a truly unique event high up on Edinburgh's Calton Hill, where the Beltane Fire Festival takes place at the end of April. Drawing on various Celtic traditions, the annual celebration is actually a farewell to spring and a welcome to the incoming summer, featuring a procession, elaborate costumes, fire shows and pyrotechnics, live music and dancing, plus a pretty sizeable bonfire. Scottish spring temperatures will still require you to wrap up, but the energy and excitement of this magical festival will definitely help warm the soul.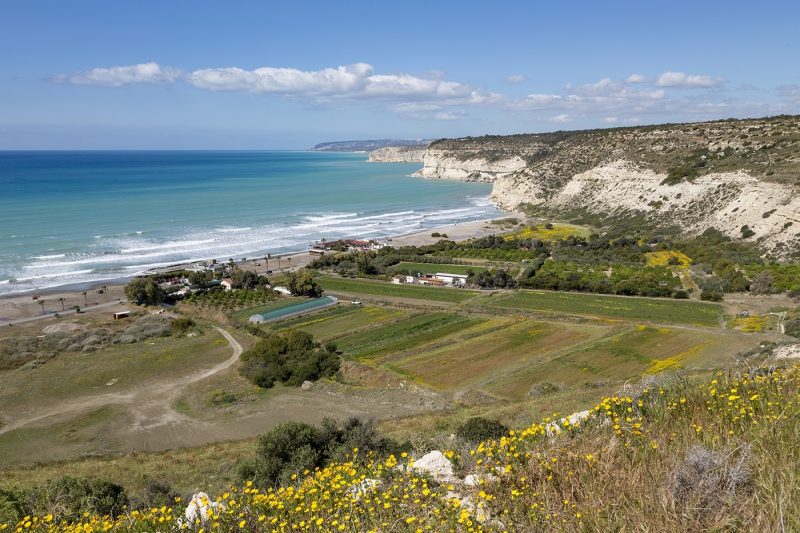 Beautiful Kourion Beach surrounded by the cliffs of Episkopi Bay © Martin Child/Robert Harding
Get a head-start on your suntan in Limassol, Cyprus
A springtime jaunt to Cyprus's second-largest city, Limassol, is the perfect opportunity to hit the beach before summer arrives. The wide expanse of Kourion Beach is a popular spot and easy to access from Limassol, or head a little further out to enjoy the gorgeous, crystal-clear waters and rugged scenery of Coral Bay. If it's ultimate convenience you're after, the well-equipped Akti Olympion Beach is in Limassol and offers good swimming and lots of restaurants and bars just a stone's throw away.
Soothe your ears in Stavanger, Norway
Music-lovers of all kinds will get a kick from Mai:Jazz, an annual music festival held every May in the gorgeous Norwegian city of Stavanger. As you might guess from the name, jazz is the main genre here, but there's also plenty of blues, soul and other uplifting grooves to get into, performed by local and international talents. Previous guests have included globally renowned names like Herbie Hancock, Chick Corea and Candi Staton, so you can expect a solid line-up indeed.
Excited to explore more of Europe?