Eight different ways to explore the south of France
Stop in Marseille to experience an old-world feel with a new world outlook, along with some of the world's best food and wine...
When you dock in the port of a new city, planning your day can feel overwhelming. You want to visit all the 'must-sees', but equally hope to discover a few lesser known sites to give you a unique sense of the area. We can help: here's a bit of inspiration for spending a day in Marseille and a few surrounding towns in the south of France – must-visits and hidden gems included.
1. Explore the port's past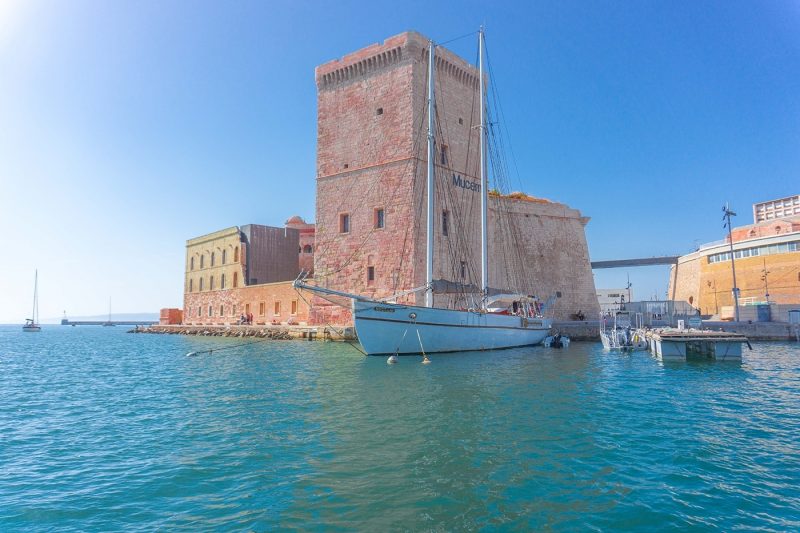 Benjamin Patin/Unsplash
You can't come to one of the largest ports on the Mediterranean and not investigate its roots. The history of the Vieux Port stretches back some 2,600 years and – with its bobbing boats, bustling morning fish market and teeny, tiny restaurants – it remains the most picturesque spot in Marseille. You can find out more about its rich history at the Marseille History Museum where some 4,000 items are on display, including a flotilla of six Greek and Roman ships. Or, alternatively, soak up the timeless atmosphere at La Caravelle, one of the oldest bars in the port, renowned for its just-caught fish dishes and live jazz. In recent years, the area has been revamped with a Norman Foster-designed mirror canopy – offering the perfect selfie spot – and the new Mucem, a state-of-the-art building dedicated to the history of the Mediterranean.
2. Go on a spooky adventure to d'If
Hop on the pretty ferry boat from the Old Port and 20 minutes later you'll arrive at the uninhabited island of If. Château d'If was once a fortress built to protect the coastline and was later turned into a prison, which it remained until 1871. Alexandre Dumas even used the eerie place as the setting for The Count Of Monte Cristo, which was published in 1844. These days you can climb to the roof for inspiration of a different kind – stunning views across to Marseille.
3. Embrace the colours of Provence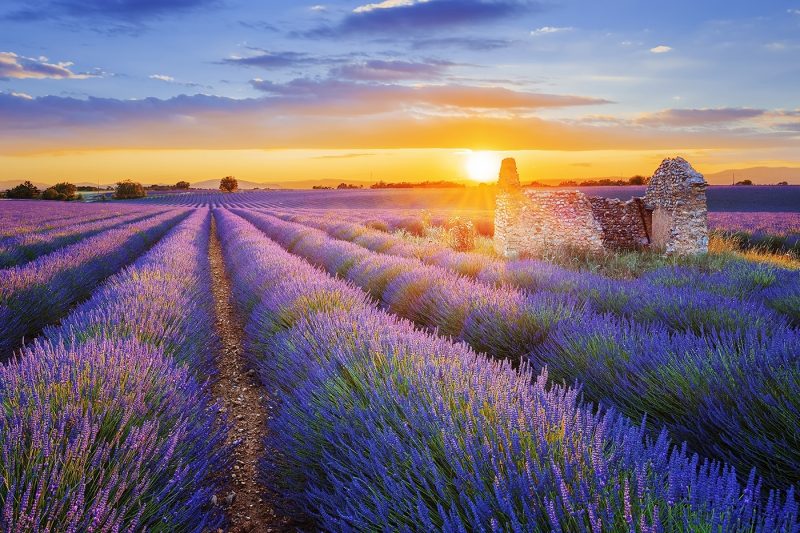 Shutterstock
As the gateway to Provence, Marseille is also in easy reach of many of the region's prettiest towns, such as Arles, just an hour's drive away. It famously inspired Van Gogh, who painted hundreds of works here, and is also the birthplace of fashion designer Christian Lacroix. Today, its rustic charm lingers with sun-blasted squares, cobbled streets and honey-coloured houses. If you visit on a Saturday, you can experience the market with its stalls heaving with local produce.
4. Find flavour in Avignon
The medieval city of Avignon, just over an hour's drive north-west from Marseille, may be known for its UNESCO-protected architecture, such as Avignon Cathedral, but it's also famous for its gastronomy. La Cuisine du Dimanche has a bistro feel but with an 'haute' approach, with chefs Pauline and Mathieu Catry sourcing all their produce from the local market. Expect a changing menu according to the seasons – from truffle risotto to duck with pistachio.
5. Fill up your glass in Cassis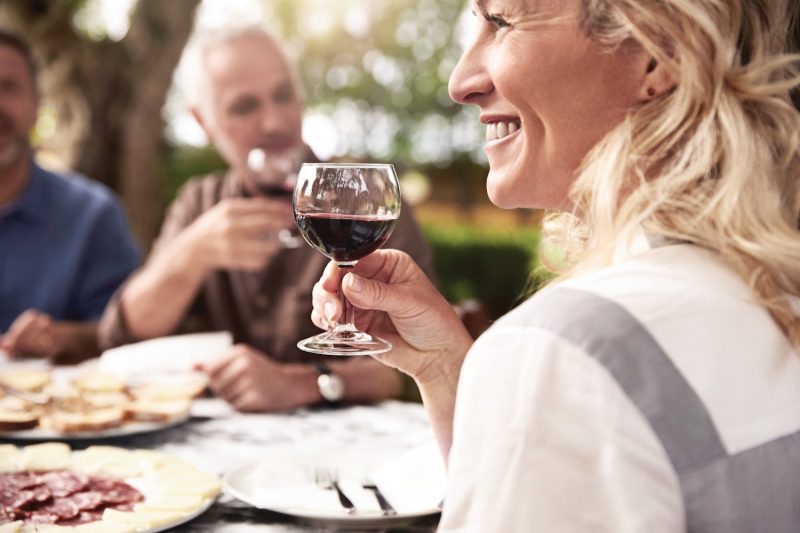 Princess
Found between Marseille and St. Tropez, the charming fishing village of Cassis is the perfect spot for not only immersing yourself in a Provencal setting but for accessing the famous wine route of the region. Many of the surrounding historical vineyards are open to the public, such as Domaine du Bagnol, which was founded in 1857 by the Marquis de Fesques. Here, you can enjoy a vineyard tour and a tasting in the cellars. The winery produces around 45,000 bottles of white wines (such as Marsanne and Clairette) and 41,000 of rosé each year (including Grenache and Cinsault), so you'll be spoilt for choice.
6. See the sea in Calanques
Water babies should head to the Calanques – a series of inlets and rocky bays that lie between Marseille and Cassis and are a designated national park. Calanque d'En-Vau is one of the prettiest, with its emerald sea and protected beach. It can only be reached on foot and along a coastal path from Port-Miou but the 45-minute trek is certainly worth it.
7. Get to the heart of Provence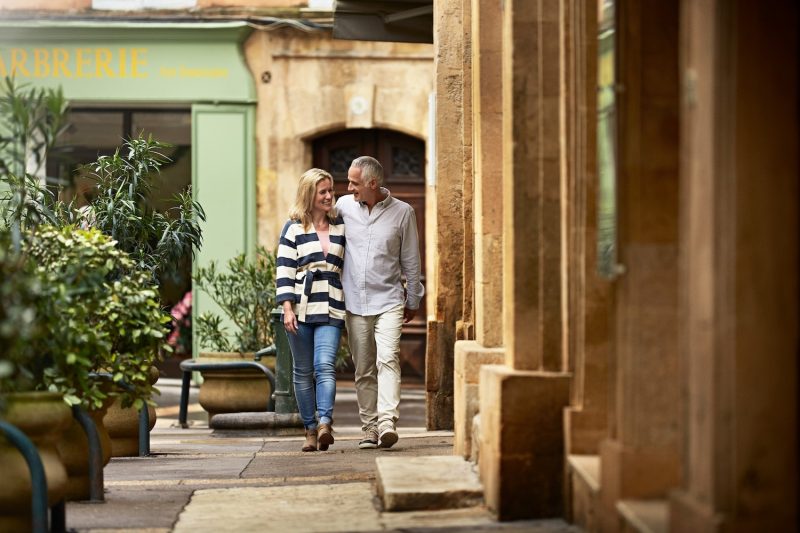 Princess
Known as the 'Venice of Provence', L'Isle-sur-la-Sorgue is one of Provence's most scenic towns, due to its pretty canals and waterways. Princess Cruises' Lourmarin and L'Isle-sur-la-Sorgue excursion will take you to the heart of the town so you can soak up its charms in the antique shops, at the weekly market, and enjoy a Provencal lunch. You'll also visit Lourmarin, regarded as one of the most beautiful villages in France, and immortalised in Peter Mayle's A Year In Provence. It's better than fiction.
Explore this scenic town with Princess
8. Take home a unique souvenir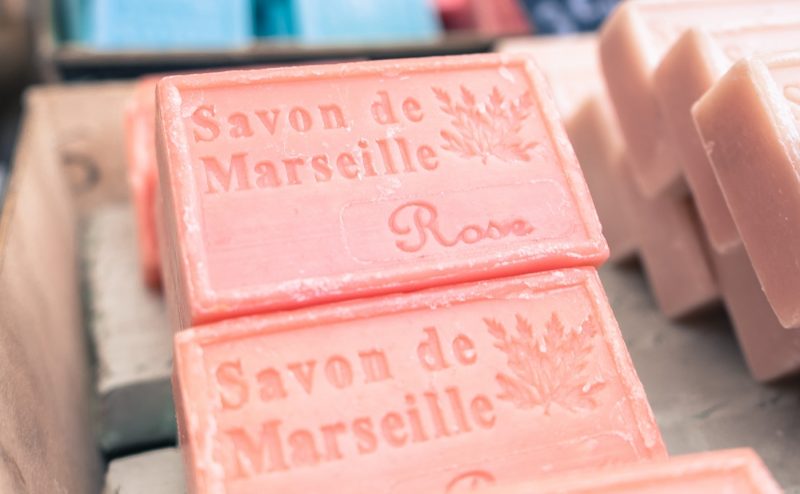 Artiom Vallat/Unsplash
Forget lavender sachets, if you want to take home a souvenir, head for one of the traditional soap shops, which sell bars of savon using a 600-year-old recipe of vegetable oils and seawater. You'll find them at Maison Empereur, which offers a treasure trove of homewares, and which has been owned by the same family since 1827. Full of quirky finds, we must warn you: you're likely to come out with more than you bargained for.
Experience Marseille on a Mediterranean cruise