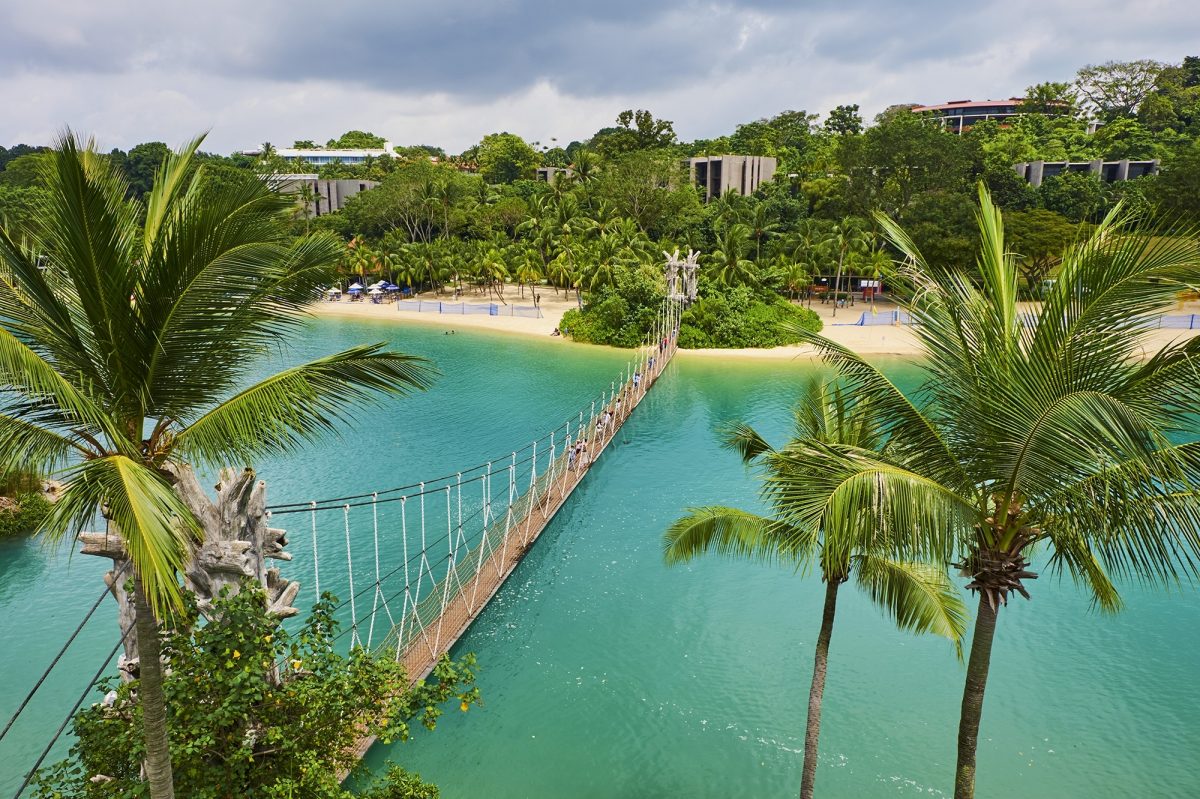 Bruno Morandi/Robert Harding
Five unexpected destinations with must-visit beaches
The Caribbean, Mexico, Thailand – there are a few places known for offering swathes of sand and sun. But did you know these destinations also boast beaches to get away to?
Sometimes a bit of sand between the toes is all the medicine needed for a calmer mind and serene soul. Here we round up destinations you might not realise offer a beach to relax on, all of which are easily accessible from a Princess port…
1. Clear Water Bay, Hong Kong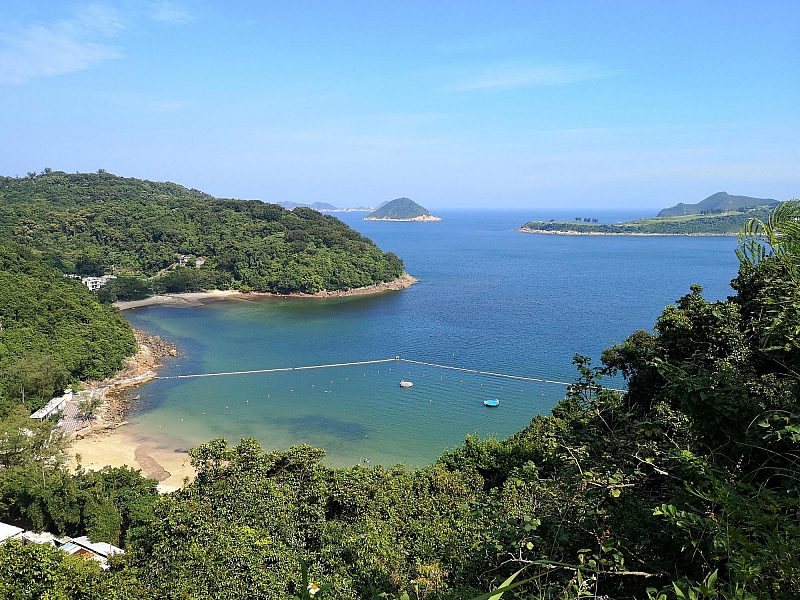 Getty Images
As it's home to more skyscrapers than New York City, you may be surprised to learn that Hong Kong is also surrounded by stunning natural reserves. Clear Water Bay is one of the most gorgeous and is located just outside of the city. Comprising two beaches, the pristine sand and sparkling waters feel tropical, while a view of the nearby country park's craggy mountains and the sharp tip of High Junk Peak make this a postcard-perfect spot.
2. Nautholsvik Geothermal, Reykjavik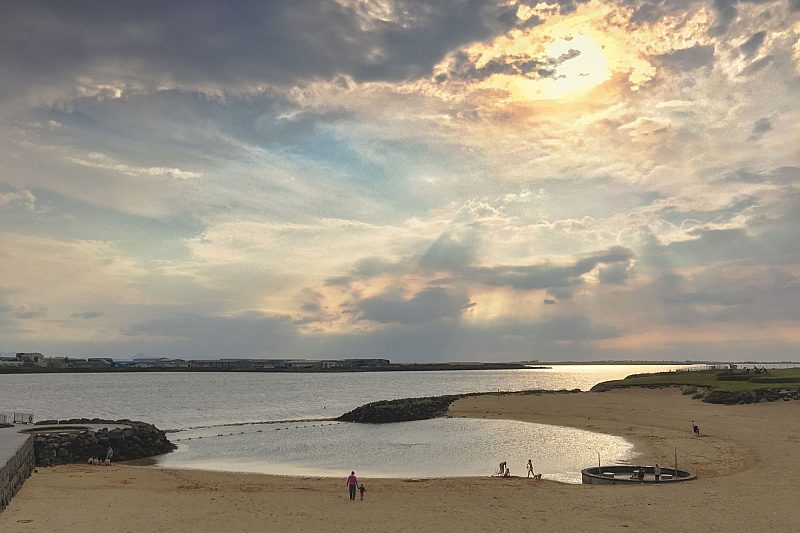 Getty Images
You've heard of the Blue Lagoon, but Reykjavik probably isn't the first place that springs to mind when you're keen to enjoy a sandy beach. But with warm summer days reaching 25 °C and soft golden sand, Nautholsvik Geothermal (just a 14-minute taxi ride from the port in Reykjavik) makes the perfect spot for soaking up some vitamin sea. Test the waters with a dip in the bath-like sea, then enjoy time in the naturally heated hot tubs. The best bit? In the summer months Iceland enjoys midnight sun, so you'll have even more time to soak up the rays.
Be surprised by Reykjavik
3. Costa da Caparica, Lisbon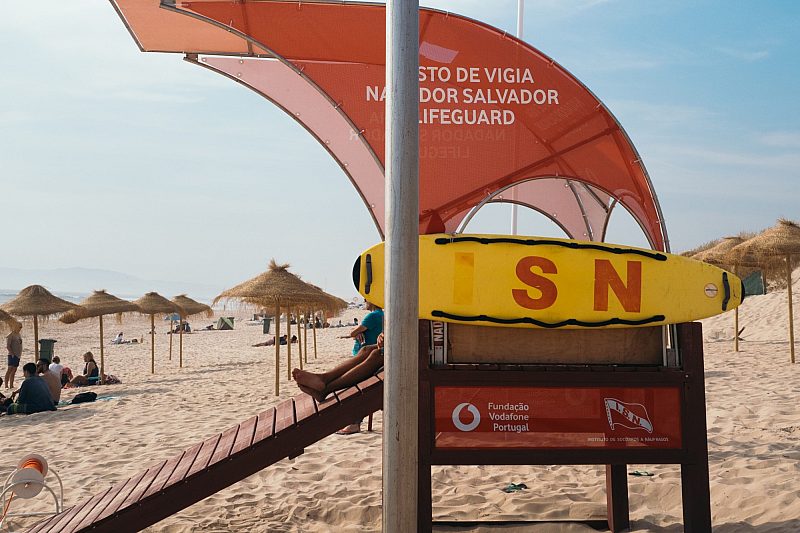 Luca Dugaro/Unsplash
You might expect scenes like this in the Algarve, but they're a wonder this close to the Portuguese capital. This stunning spot is a great day out with its sugar-white sands and azure waters and it's only a 40-minute taxi ride from the port. For lunch, there are lots of restaurants serving fresh-out-of-the-sea fish and don't forget your camera – you'll want to look back on these views forever.
4. Sentosa Island, Singapore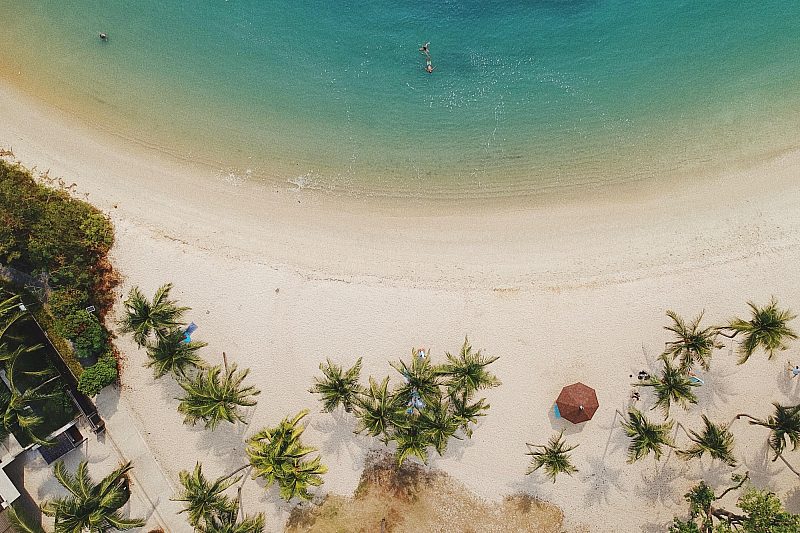 Taylor Simpson/Unsplash
This skyscraper-blanketed city-state is made up of 63 islands, so has its share of sandy shores to discover. Sentosa Island, just 10 minutes by taxi from the port, is home to some of Singapore's most beautiful beaches, while the man-made East Coast Park Beach is the perfect swimming spot.
5. Blankenberge Beach, Belgium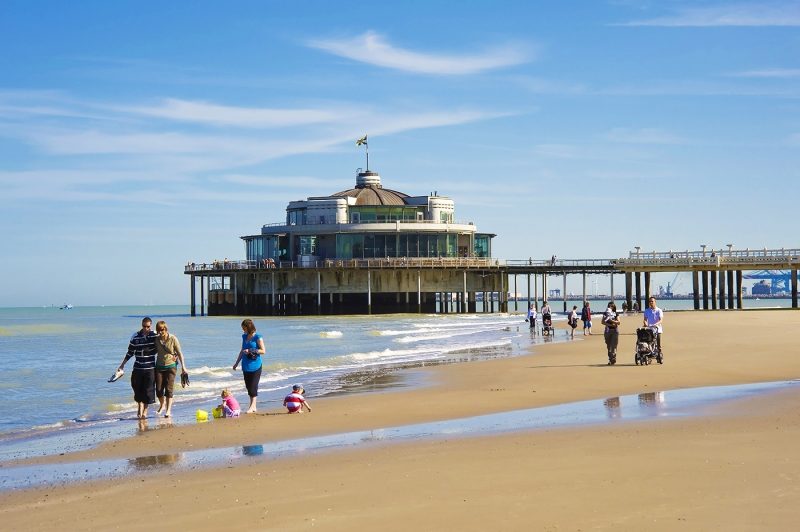 Gtw/Robert Harding
Just 10 minutes by bus from the port of Zeebrugge, this cream-coloured ribbon of sand is backed by retro beach huts and a café-lined promenade stretching down to the old-world pier, built in 1933. More Brighton than Bora Bora, the pier boasts a sprawling boardwalk, magnificent views and a plethora of bars, cafes and restaurants serving beers and kroketten (cheese and shrimp). Ideal for a vintage seaside vibe.