How to spend a day in...Tallinn, Estonia
Often overlooked, Tallinn's rich history and beautiful setting is quietly making it one of the most interesting European cities to visit
Filled with fairytale spires and old world charm, Tallinn is destined to steal your heart. With a complex history stretching from medieval sea port to Soviet repression, the Estonian capital is a fascinating place to spend a day. Here are some of our top must-dos…
In the morning...
Get lost in the old town
A UNESCO World Heritage site, sections of the fortified old town date back to the 13th century and it is a perfectly preserved medieval city. There are 21 defence towers, some of which are open to the public, and can be examined in-depth on Princess' Medieval Towers of Tallin excursion. Toompea Castle, Alexander Nevsky Cathedral and St. Mary's Cathedral – the oldest church in Tallinn and mainland Estonia – are just some of the gorgeous structures you'll get the chance to have a nose around.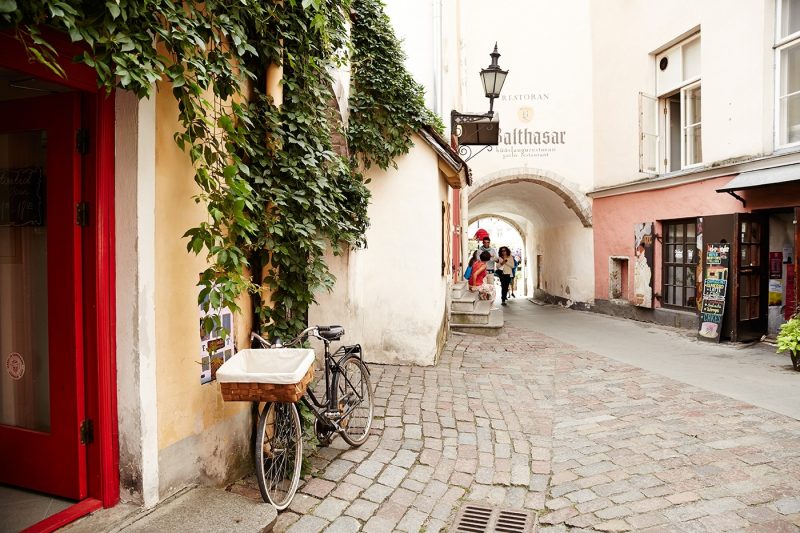 Princess
Explore Tallin's towers on this excursion
Another must see is St. Olav's Church, which pierces the sky with an imposing 124-metre spire. The tallest building in the Old Town, at one point in the 16th century it was the tallest building in Europe. Marvel at Europe's oldest working pharmacy nearby, which opened in 1422 and houses medicines including 'unicorn horn powder' and 'mummy juice'. Get lost finding Aida street, seemingly untouched by time, it is seen as the most authentic medieval street.
Have cake for lunch
Possibly influenced by their Scandinavian neighbours, there is no shortage of good coffee here. That coupled with a baking obsession makes for a vibrant cafe scene. The smell of home baked rye bread (an Estonian staple) should be enough to lure you in to Rukis. Enjoy mouth-watering desserts like chocolate-cherry cake and hazelnut caramel cheesecake. Other good spots include Kohvik August and Komeet.

In the afternoon...
Triumph over Toompea
Tallinn's skyline is so beautiful, it has been protected by law, and new buildings are forbidden from obstructing it. With that in mind, take a steep stroll up the 'long leg' cobbled path to the top of Toompea (the upper town) for a staggering panorama over the spires. See beyond the old town to Tallinn's present-day city and appreciate it's dual medieval and modern identities. Often dubbed the Silicon Valley of Europe, Tallinn has more start-ups than anywhere else on the continent. Look over your shoulder as you descend the supposedly haunted 'short leg' path.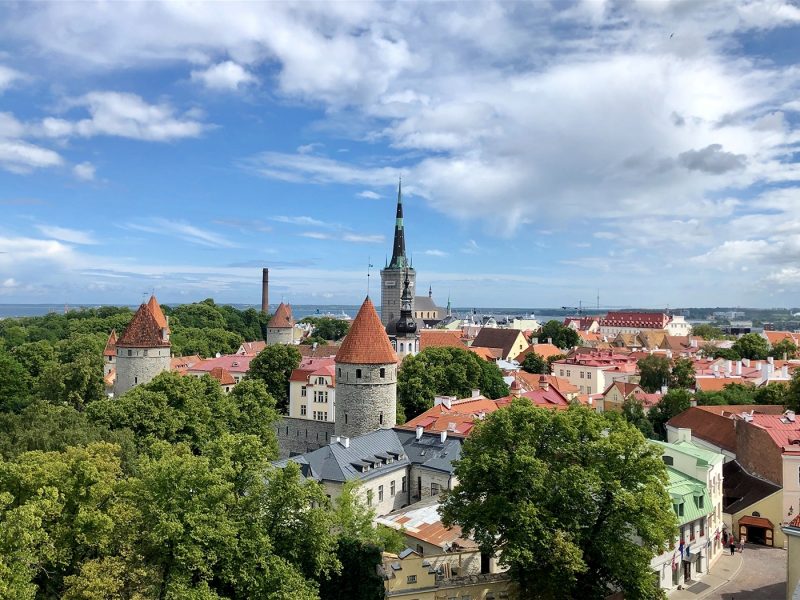 Karson/Unsplash
Visit Tallinn on one of Princess' Baltic & Scandinavian itineraries
Head to a museum
Incorporated into the Soviet Union in 1940, Estonia endured 50 years of occupation, during which time there was only one hotel for the small amount of tourists allowed to visit. Hotel Viru was controlled by the secret police with a KGB office taking over the 23rd floor. Now the Viru houses the KGB Museum exhibiting propaganda and fascinating artifacts from the Soviet era. Alternatively, head to the interactive Seaplane Harbour Museum. Set in a dramatic 100-year-old hangar, see the oldest ship in the country, submarines and First World War planes.

In the early evening...
Go shopping at the Telliskivi Creative City
Outside of the historic centre, Tallinn is a flourishing place for creatives. Nowhere can the town's more bohemian and entrepreneurial side be seen more than at the Telliskivi Creative City. Set in a reclaimed factory area, it houses over 250 diverse businesses from restaurants and cafes to design shops, furniture and book shops along with a flea market on Saturdays.

Relax with a local craft beer
Beer is big in Estonia and away from the stag dos that frequent the cheap bars, there is a thriving craft beer scene. Try Tuba Baar (meaning 'room') for a tiny bar with a huge appetite for local beers and spirits. Or on your way back to the port, stop by Põhjala, one of Estonia's first microbreweries. Terviseks! (That's 'Cheers'!)

More ways to make the most of a day in port