Three of the world's most beautiful hikes
From lush rainforest to top-of-the-world peaks, these hiking adventures offer a unique viewpoint on some of the most beautiful destinations
Is there a better way to see a place than to explore it on foot? In our fast-paced world, walking really is one of life's simplest pleasures. There's joy to be found in slowing down, putting one foot in front of the other and soaking up the sights, sounds and smells of your surroundings. Aside from the physical and mental benefits of getting fresh air and exercise, walking – as opposed to driving – through a place can open up a world of new discoveries. From wildlife spotting to one-of-a-kind photo ops, we round up three bucket-list hikes...
1. Lion Rock hike, Hong Kong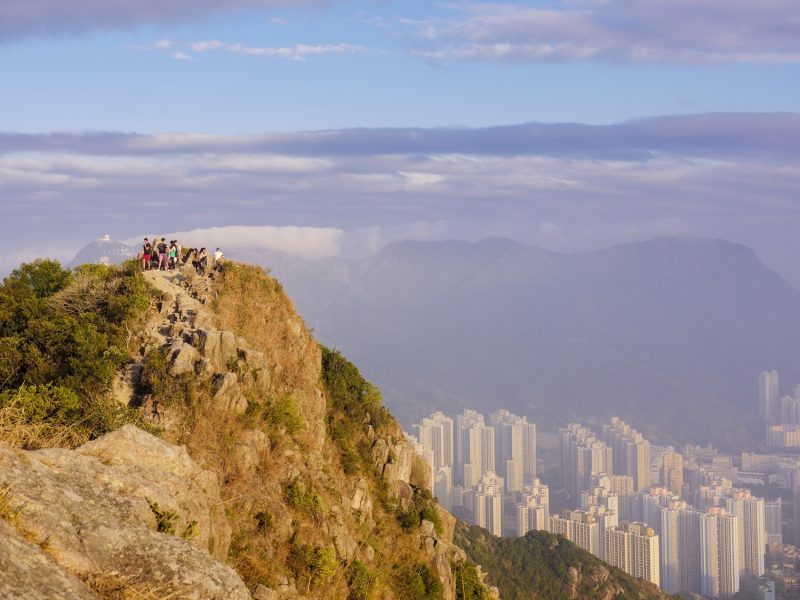 Jia He/Robert Harding
Hong Kong: a buzzing, concrete jungle known for its culture, shopping, cuisine and having more skyscrapers than New York City (yes, really). Not exactly the first place that comes to mind for getting out into nature. But the city is framed by lush green mountains and islands that are perfect for exploring when the hustle and bustle gets too much. A day trip to rural Lantau Island to visit the Po Lin Monastery will satisfy culture vultures' cravings, but if you're a little shorter on time or more of an active type, a hike up to Lion Rock is the perfect way to combine nature with unbeatable views of Hong Kong itself.

You'll find the beginning of the trail on Sha Tin Pass Road, a short taxi ride from the Wong Tai Sin or Diamond Hill MTR stations. The well-sign-posted trail is a mixture of paved and gravel paths, so as long as you have walking shoes, it's suitable for most abilities. You might spot some monkeys on the way up, but don't get too close – these guys aren't afraid of people! If you're lucky enough to have a clear day, the view from the top is the best in the area. You'll feel like you're on top of the world, looking down on even the tallest buildings below. Allow plenty of time for photos, then what's next? This hike should only take around three hours including a rest at the peak, so you'll be back down in time to enjoy some more views – this time of the city's famous nightly light show in Victoria Harbour.
2. Pulpit Rock hike, Norway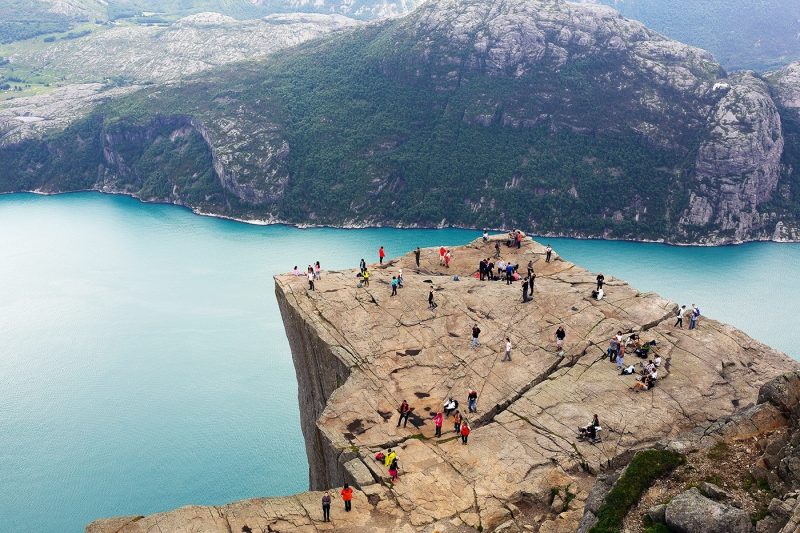 Maxim Shutov/Unsplash
Of the more than 1,000 fjords that dot Norway's west coastline, Lysefjord is among the most spectacular. From the pretty coastal town of Stavanger (well worth a visit for its winding laneways of 18th-century buildings and seafood restaurants), take a 40-minute ferry ride to Tau, where you'll start the hike. This five-hour Princess Cruises' guided walk (which allows two hours hiking up, plenty of time to look around from the peak, then two hours walking down) will take you along a rocky trail past waterfalls, ponds and marshland, breathing in crisp mountain air as you go. You don't have to be a seasoned hiker but expect some scrambling and the first part of the climb is quite steep, so make sure you have a good pair of boots.
Take on the Pulpit Rock hike
Whatever your fitness level, you might want to pause to catch your breath when you reach Pulpit Rock (shown above) – the clifftop platform that juts out 2,000 feet above the sea – because this view is about to take it away again. You won't be able to resist snapping the sweeping vista of granite rockfaces rising dramatically from the aquamarine water. Not great with heights? Don't worry, the plateau measures 25 metres squared, so there's plenty of space to walk around without getting too close to the edge. You'll find it makes a pretty spectacular place for a picnic lunch, too.
3. Halelea Forest Reserve hike, Hawaii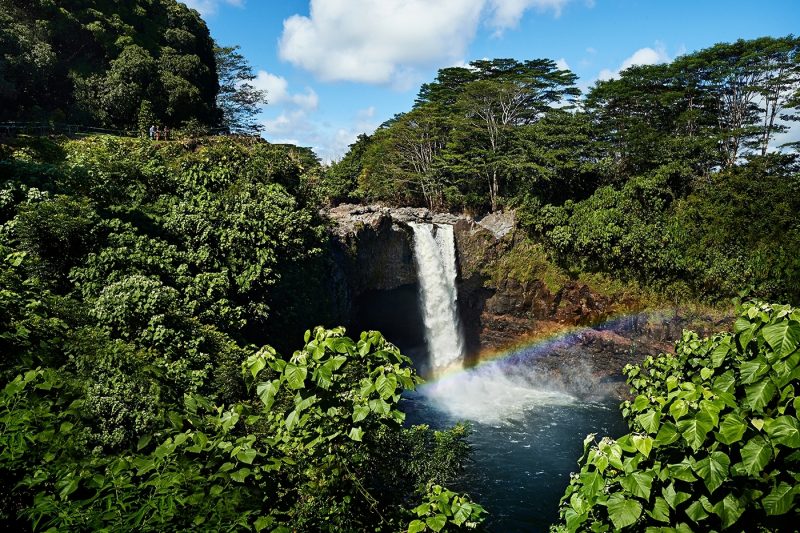 Princess
Some of the most iconic images of Hawaii feature lush rainforest, sweeping coastline and rushing waterfalls. But even the best photographs cannot prepare you for the majesty of seeing these wonders up close on a Princess Cruises' guided hike on the island of Kauai (above). It's the fourth largest of the archipelago's islands and nicknamed 'The Garden Isle' thanks to its abundance of tropical rainforest – pretty apt for a nature lovers' adventure. There is something very exciting about going beyond the golden beaches to the island's untouched interior, in the Halelea Forest Reserve.
Explore The Garden Isle on a guided hike
This four-mile hike winds through the forest, past the Waimea River, with ample time to spot rare vegetation, flowers and – with the help of your expert guide – some of the island's 80 species of birds too, such as the puaiohi, a native songbird. The climax of the tour comes at Opaekaa Falls – an astonishing 150-foot wall of water tumbling over basalt cliffs into a deep pool in the jungle below, encircled by the Makaleha Mountains. Be warned, Kauai gets 400 inches of rain per year, making it one of the greenest places in the world. This is great for wildlife, but it does mean things can get pretty slippery underfoot, so boots with decent grip are a must. And because the weather can be unpredictable, it's a good idea to come prepared for all eventualities, with sunscreen, waterproof layers and plenty of water to keep hydrated.