Five wild shore excursions for a real adventure
Feeling a bit a sluggish from lots of time spent at home? Get the adrenalin rushing with one of these wild excursions
Need to shake off the lockdown lull and finally do that glacial trek, that rainforest ziplining day or whatever spine-tingling adventure has been on your to-do list for years?

Dr Rhonda Cohen, a sport psychologist at Middlesex University, says that the endorphins released thorough extreme sports and activities help us to feel 'physically refreshed and psychologically on top of the world', both of which will be welcome after an extended period indoors.
'After living in a confined and somewhat secure environment [because of the global pandemic], it's so important that we rekindle our passion for life,' she explains. 'Undertaking an extreme activity may do this'.

If that's got you ready and raring, take some inspiration from these high-octane shore excursions from around the world, guaranteed to provide you with memories that will last a lifetime.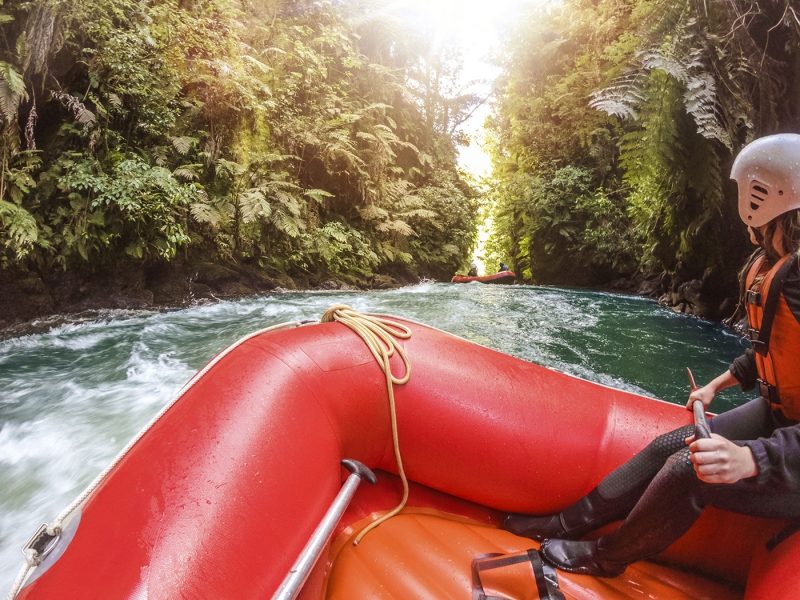 Splash zone: raft down New Zealand's Kaituna River © Destination Rotorua
Go white-knuckle whitewater rafting
This excursion on New Zealand's Kaituna River is sure to satisfy those wanting to rev up their exhilaration levels. Strap on a life jacket and helmet, step into the raft and take a deep breath. Things start off tranquil enough, as you sail through gentle waters, but soon you'll hit the class-3 rapids (class 6 is the strongest rapid rating), where things get really exciting. After some seriously thrilling bumps, dives and dips, you'll then plunge 22 feet down a waterfall. After that drop, waters calm and you'll have the chance to take photos of the incredible scenery, which you may have missed while free falling down that waterfall…
Thrill rating: 3/5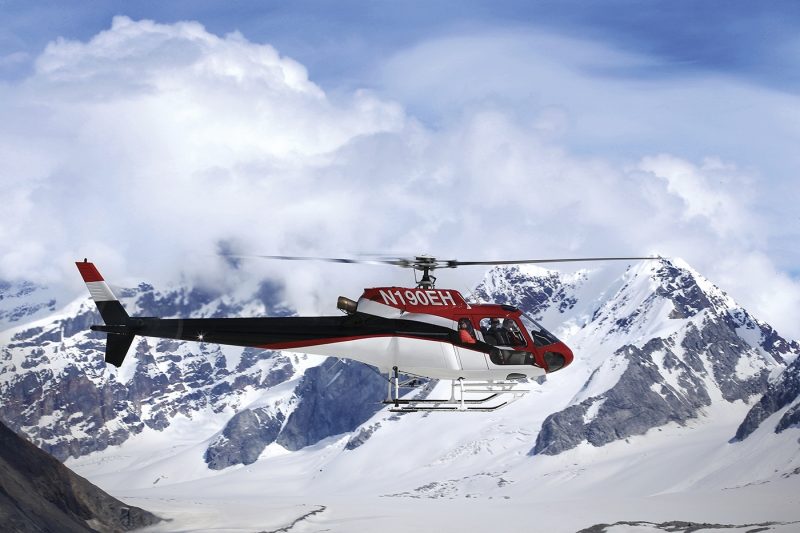 Travel by helicopter to Juneau Icefield in Alaska © Princess
Helicopter over a glacier
Experience Alaska's incredible Juneau Icefield as an explorer would and embark on a climb across one of the area's many glaciers. For an extra thrill on top, you'll be travelling to the vast ice field via helicopter, providing unforgettable views of the terrain below. You'll be kitted out with all the necessary equipment before being taught how to traverse a glacier. Once suited and booted, it's time to get moving as you navigate several miles of icy landscape with your new expedition skills, trekking and climbing your way to once-in-a-lifetime views.
Thrill rating: 4/5
Read more about Princess' helicopter glacier walkabout excursion
Strap in for extreme some ziplining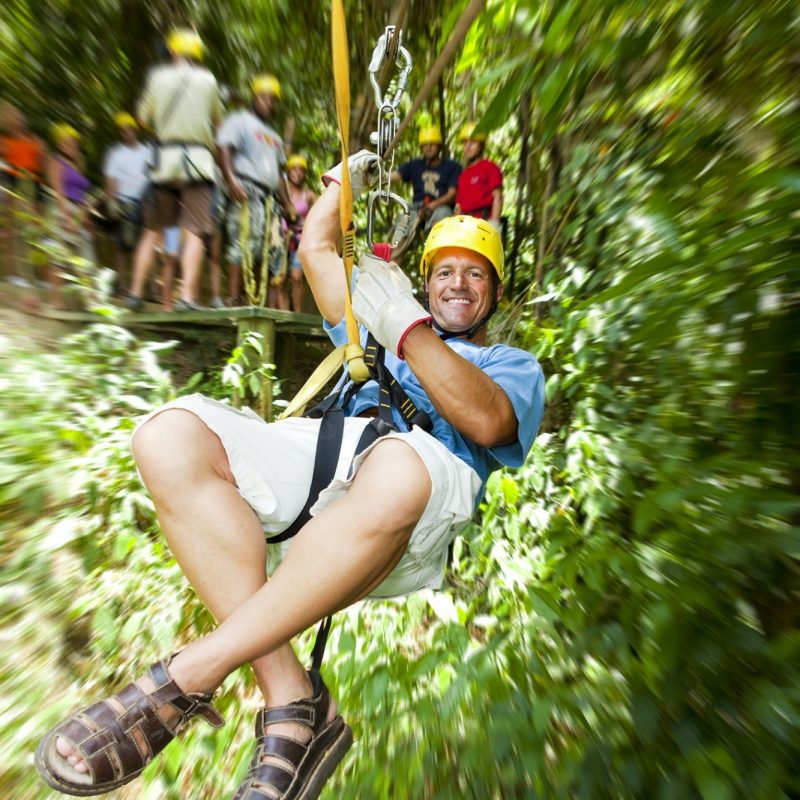 Speed through the rainforest on a zipline © Getty Images
There's ziplining and then there's ziplining. Find your head for heights as you speed 80 feet above the ground through the luscious forest of Isla Roatan, located just 40 miles off the northern coast of Honduras. But don't expect to relax after just one ride, as there are six ziplines to complete, taking you more than a mile and a half in total. As you hurtle along the lines, do aim to keep your eyes open and soak up the dramatic scenery below you, which includes azure lagoons and wild ravines.
Thrill rating: 3/5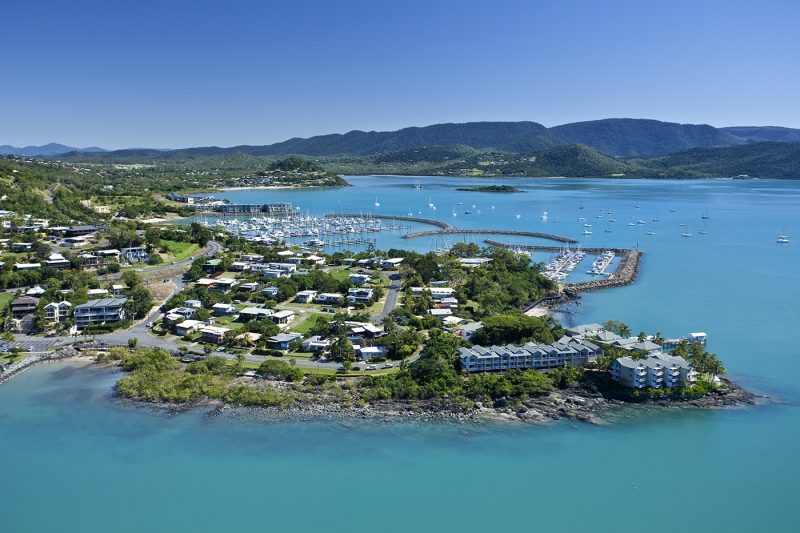 Spot wildlife while driving a jet ski around Queensland's Airlie Beach © Tourism Whitsundays
Make a splash on a jet-ski safari
Here's a marine safari with a difference – the difference being that you'll be on the lookout for Australia's finest wildlife while zooming across the water on a jet ski, which you'll also be driving. After a thorough safety briefing and donning protective gear, you can hop on the jet ski and begin touring the deep sapphire waters of Airlie Beach, Queensland. Be prepared to feel the ocean's cool spray as you go, and make sure you look out for sea turtles, humpback whales and majestic dugongs as well as various seabirds.
Thrill rating: 3/5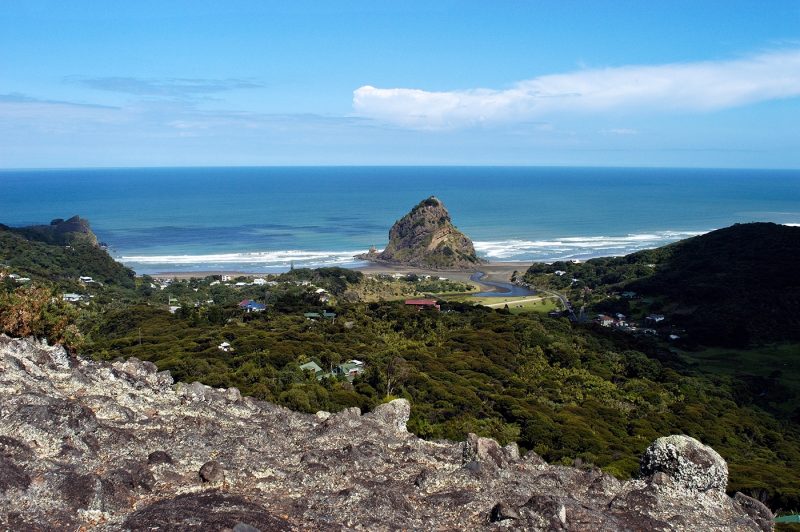 Admire Piha Beach while canyoning on New Zealand's North Island © Scott Venning/Tourism New Zealand
Get to grips with nature canyoning
Acquaint yourself with the rugged terrain of Waitakere Ranges to the west of Auckland, New Zealand, in this seriously hands-on excursion, where you'll navigate your way across breathtaking wild landscapes, but not via the leisurely route. Get ready to launch into deep pools, abseil through a waterfall and scramble over boulders. It's hard work that will definitely test your nerve, but will be utterly worth the effort, as you'll encounter truly magnificent scenery along the way, such as dramatic gorges and Piha, a famous black-sand surfing beach.
Thrill rating: 4/5
Looking for more bucket-list experiences?