Three of the best places to swim with sharks
Embrace adventure and excitement and get up close and personal with one of the sea's most captivating creatures on one of these excursions
With over 80% of our seas still unexplored, our fascination with the wonders of the 'deep blue' remains unsatiated. For thrill-seekers and animal-lovers, the ocean's most intriguing creature – the shark – has an unending allure. Coming face to face with this feared predator is an adrenaline junkie's dream but, with so many shark safaris on offer across the world, even the most timid of traveller can see these creatures in the wild. Here, three Princess Cruise shore excursions in some of the world's most exotic locations offer encounters with the ocean's king – all promising to be more friendly than fearsome.
Whale Shark Encounter, La Paz, Mexico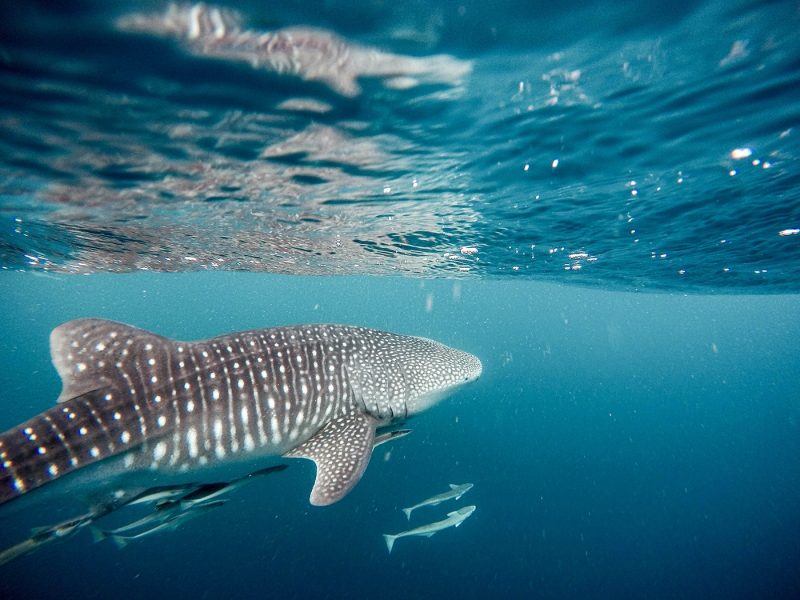 Jeremy Bishop/Unsplash
Best for getting up close
It's revealing that the seafront promenade close to the port of La Paz – Baja California's capital – has a bronze statue of Jacques Cousteau, the underwater explorer, looking out to the Sea of Cortez, which he named 'The Aquarium of the World' due to its abundant sea-life. Some 900 fish species and 32 marine mammal species gather to feed and breed here, with whales, dolphins and turtles frequently spotted.
From giant manta rays to schools of rainbow-hued tropical fish, this Animal Planet-approved diving trip will see you swimming amid a diverse range of species, but you'll witness none more spectacular than the whale shark. Growing to 40 ft long and weighing around 20 tonnes, the whale shark may look intimidating, but it's the ocean's gentlest giant. Each year (from early winter until late spring), the animals migrate to the warm waters of the Sea of Cortez in search of the plankton on which they feed. Posing little threat to humans, their sheer size means swimming with one is a deeply humbling experience, nonetheless.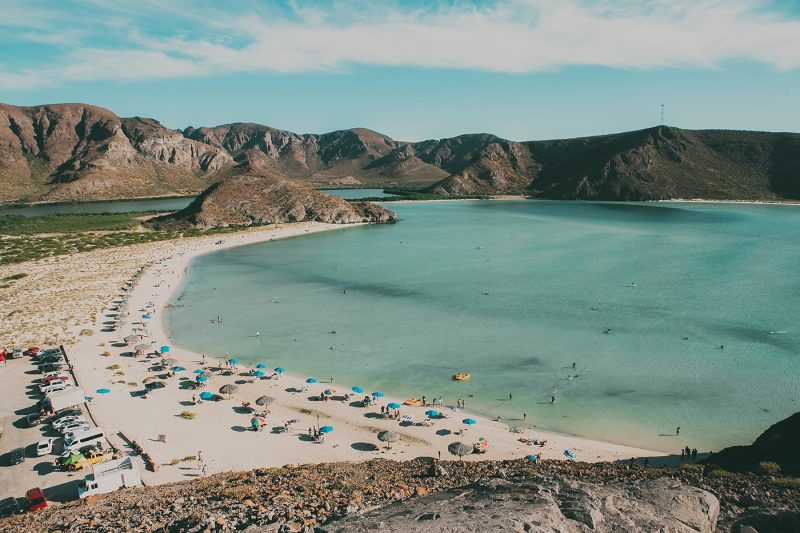 Matthew T Rader/Unsplash
La Paz itself retains a traditional, off-the-radar feel. Surrounded by desert, its name translates as 'The Peace' – and its laid-back charm is enhanced by golden beaches. From the local delicacy that is 'chocolate' clams (named for the cocoa colour of their shells) to the sea-lion colony found on the isle of Los Islotes, this is an authentic, wild Mexico. Be warned: it is situated just north of the Tropic of Cancer, so temperatures average 30°C – luckily, a dip in the ocean will soon cool you down.
Experience the Whale Shark Encounter
Caye Caulker Shark and Ray Encounter, Belize City, Belize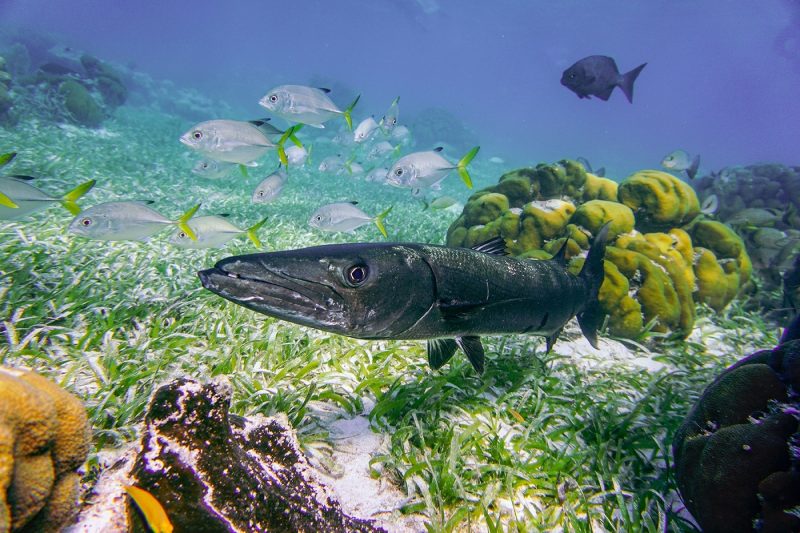 Wouter Naert/Unsplash
Best for adventurers
Boasting the world's second largest Barrier Reef, Belize is on every expert diver's bucket list. Known for the world's biggest blue hole, 124m deep, glorious coral reefs and a vast variety of marine life, the tiny Central American republic offers stunning diving opportunities yet retains an off-the-beaten-track feel. Inland, the country has many awe-inspiring sights: jaguars and howler monkeys in the tropical jungle, colourful macaws over Mayan ruins and pristine beaches giving way to turquoise waters.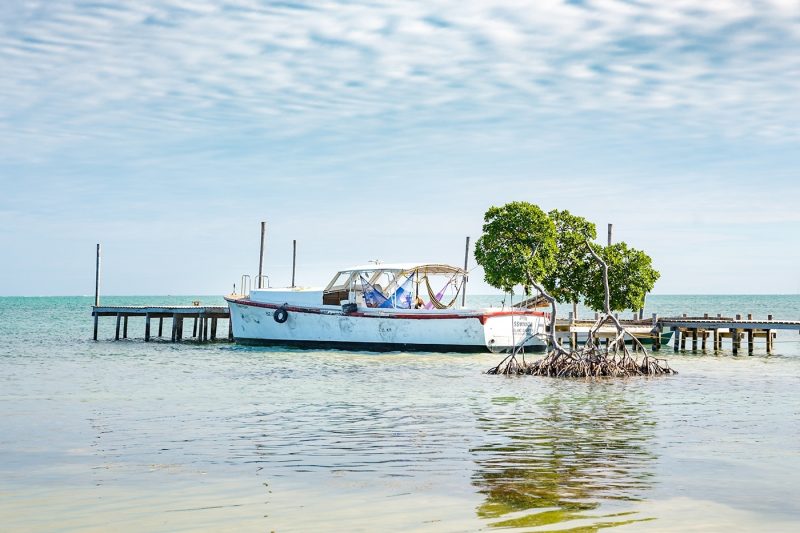 Michiel Ton/Unsplash
Off the coast, in the Caribbean Sea, lies Caye Caulker island, the ultimate place to soak up the destination's barefoot vibe. It's a short hop to the reef and Shark Ray Alley, where you can dive and swim with schools of gentle nurse sharks and large stingrays. Found in the 1,280-acre protected Hol Chan Marine Reserve, you'll also encounter a wide array of fish, like groupers, snappers and barracuda. Afterwards, lunch at the Barefoot Caribe Restaurant is a must: lobster, red beans and rice washed down with rum punch will keep you buoyant after an unforgettable day.
Experience the Caye Caulker Shark and Ray Encounter
Shark Encounter, Honolulu, Hawaii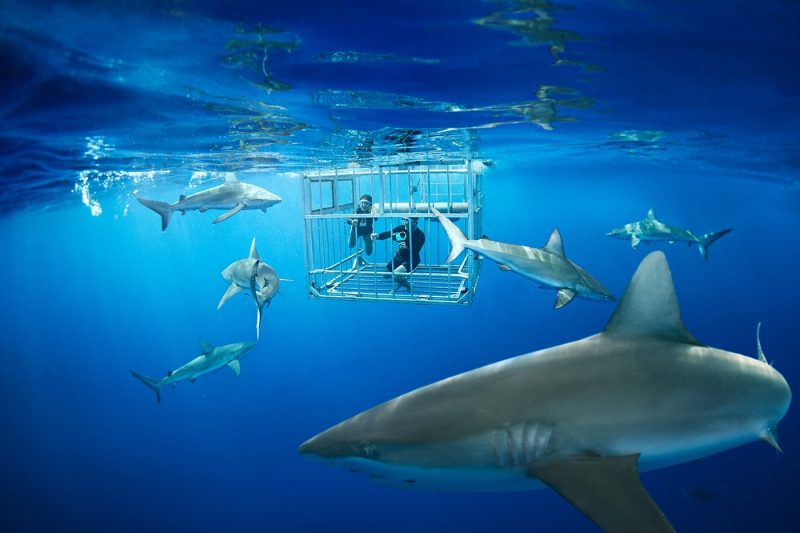 Princess
Best for family bonding
As you sail away from Haleiwa Harbor and Oahu island, wave goodbye to the buzz of Honolulu and the Diamond Head volcano crater's rugged peaks. Soon you'll drop anchor in the most peaceful Pacific waters imaginable. But don't be deceived – while the surface is calm, underneath the ocean is swarming with marine life. Dolphins, turtles, hundreds of fish and around 40 species of shark are found in Hawaii's waters; a cage dive is one of the best ways to see below the surface.
With no scuba-diving experience necessary, and suitable for children over five, this Animal Planet-approved experience is exhilarating for all the family. Equipped with a snorkel and mask, you are lowered into the crystal-clear waters in a safety cage. Before long, you'll be surrounded by a range of interested creatures, from friendly sandbar sharks – distinguished by their high first dorsal fin – to the Galapagos sharks, known, perhaps, for being less welcoming. Luckily, the thick poly-glass windows not only keep you safe, they enable you to capture the heart-racing encounters on camera.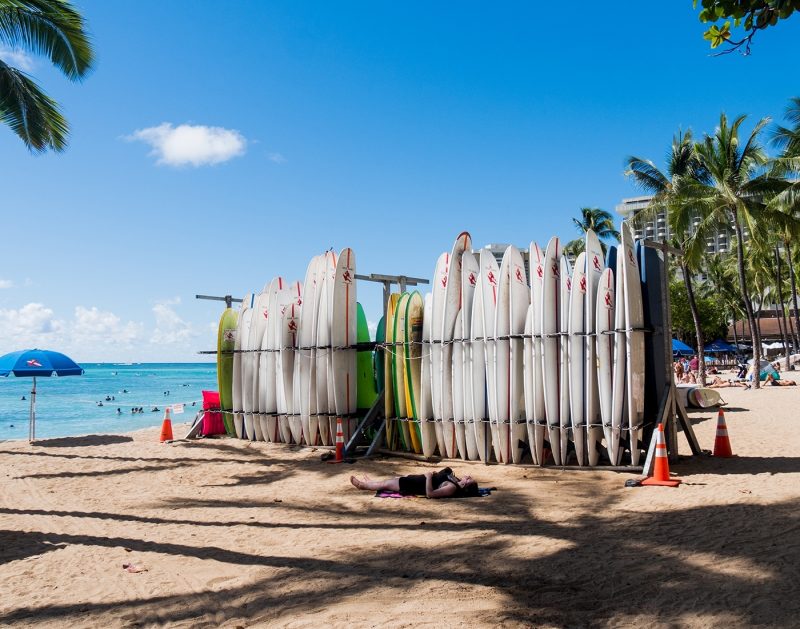 Joris Visser/Unsplash
Discover how sharks are rooted in Hawaiian culture on your visit. Revered as aumakua (a family god), some species are traditionally regarded as reincarnated ancestors, sent to protect their family. To soak up some unique culture, Honolulu, Hawaii's capital, is a good port of call. Meanwhile, wannabe surfers can catch a wave at Waikiki Beach, while history buffs can take in the haunting history of Pearl Harbour. The food scene is having a 'moment', too – make sure you try the local noodle soup, saimin, in Chinatown. It's liquid magic.
Experience the Shark Encounter
What is an Animal Planet-approved tour?
Animal Planet brings the spirit of discovery to every Princess cruise. From onboard activities to shore excursions, every cruise offers immersive activities for the whole family. Recommended tours come with the Animal Planet seal of approval, while Animal Planet exclusive tours are only available to Princess guests.