Five reasons to holiday in New England
Food festivals, oodles of history and fantastic forests – discover why this region of the USA is a must-visit
A north-eastern region of the USA, New England comprises the states of Connecticut, Maine, Massachusetts, New Hampshire, Rhode Island and Vermont. A whopping 80 percent of the region is forested and thus provides some of the finest scenery in the whole of the country. New England is a place where enjoying the great outdoors isn't just celebrated, it's a way of life.
Holidays in New England are often based on wild adventures and outdoor exploring, but there are tons of things to do inside too. The region is home to an array of world-class museums and art galleries, a first-rate dining scene showcasing local produce (do not leave with trying Vermont maple syrup!), a thriving craft beer movement and a jam-packed sporting calendar.
Excited to discover more? Here are five reasons to book a New England holiday ASAP…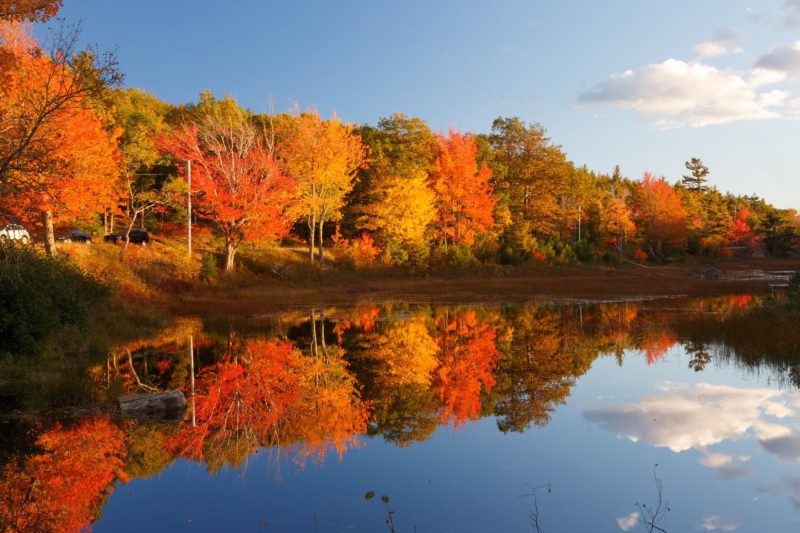 Autumn (known as 'fall') is a real spectacle in the region © Princess/Shutterstock
Be wowed by autumn
The first thing to remember is that autumn in the USA is known as 'fall' and it's a magical time to visit New England. After the green of summer, swathes of red, gold, orange and amber leaves fall across the region, colouring the forests and parks in a fiery palette and giving a filmic quality that no photograph can do justice to. The fall foliage in this region is truly, truly spectacular.
See the natural wonders of Acadia National Park
Easily accessed from the pretty town of Bar Harbor in Maine, Acadia National Park is an essential on any New England itinerary, whatever the time of year. Spanning around 47,000 acres, the park offers myriad pinch-yourself experiences, including catching the sunset atop Cadillac Mountain, the highest point on the eastern coast of the USA. You can also spot wildlife such as coyote, bald eagles, beavers, moose and falcons, and admire views of the sea, sweeping forest and the park's pink granite cliffs along the 150 miles of hiking trails. Alternatively, why not explore this national beauty spot on two wheels and join a guided bike adventure as part of a Princess shore excursion.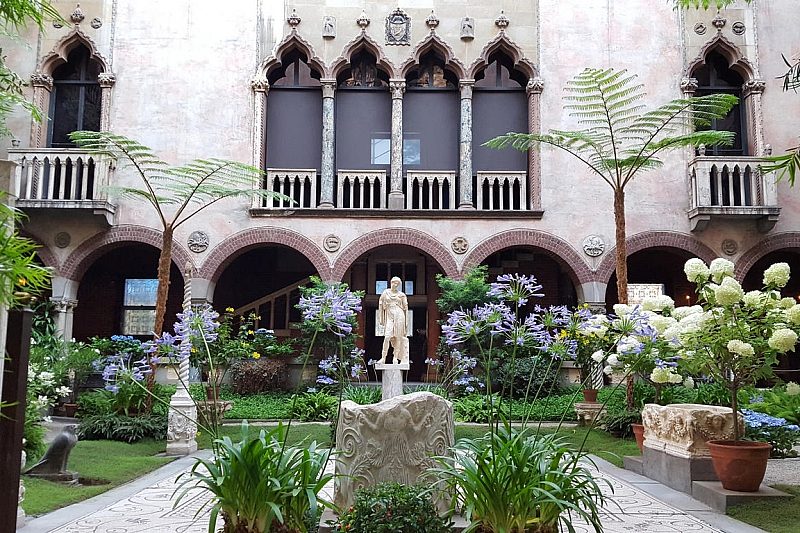 The beautiful courtyard at the Isabella Stewart Gardner Museum © Isabella Stewart Gardner Museum
Discover Boston's urban charms
Boston, the thriving capital of Massachusetts, feels like a separate holiday in itself, whether you're there for a day, a week or longer. History buffs can learn about the founding of the USA by following the 2.5-mile Freedom Trail walk, which takes in 16 key historic sites. Culture vultures can get lost among the vast collection of paintings, tapestries and sculptures at the Isabella Stewart Gardner Museum (the Renaissance-style courtyard here alone is worth the entry price), while green-fingered visitors should head to the Public Garden, the USA's first botanical garden. If possible, try to catch a baseball game at famous Fenway Park, home of the Boston Red Sox, where you can buy affordable ground tickets to witness a true American institution.
Follow the bright lights
With around 200 scattered along its shores, lighthouses are a big part of New England's scenery and touring around them has become a popular way to explore the region. Often beautiful in structure and backdropped by stunning coastal views, two favourites include Nauset Light in Massachusetts and Rose Island Lighthouse in Rhode Island, which is accessible on a Princess shore excursion. Numerous lighthouses can be found in Maine, too, some of which can be spotted on a historic lighthouse tour shore excursion around Mount Desert Island.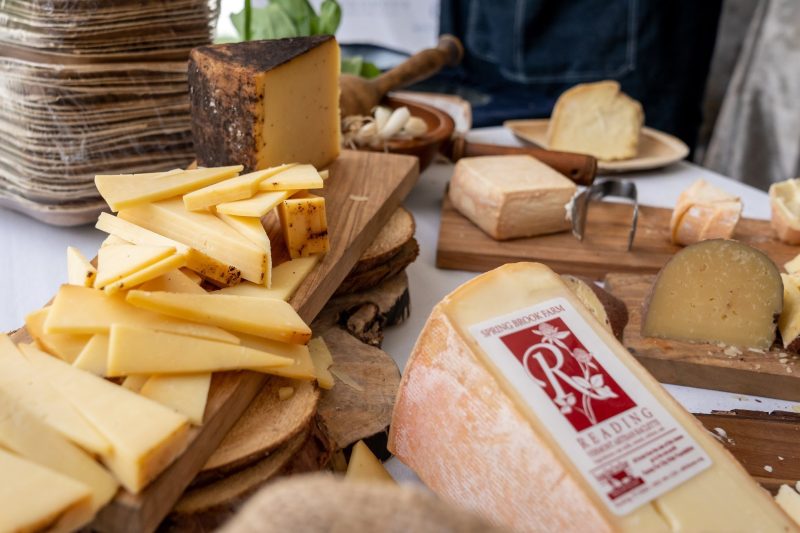 Fill up at Nantucket Wine and Food Festival © Nantucket Wine and Food Festival
Be wined and dined
New England is a place that knows good food and drink, as demonstrated by the number of gastronomic festivals taking place throughout the year. One highlight is Portland Wine Week (usually in June), which hosts panel discussions, vino-based brunches and lots of sample sessions. There's also Nantucket Wine and Food Festival (usually in spring and reachable on a day trip from Rhode Island), which celebrates artisan produce and fine dining with market stalls, tastings, chocolate and cocktail pairings, and ticketed feasts.
Excited to explore New England?