Six ways to have the ultimate adventure in Canada and New England
Speedboating, mountain biking, clifftop hiking and hair-raising frights – here's how to get the adrenaline pumping on an unforgettable North American cruise
Everyone needs a little adventure now and then, and luckily there's no shortage of it on our 24-day Canada and New England itinerary. Didn't know you could cruise to Canada from the UK? Our round-trip sailing from Southampton on Sky Princess calls at numerous beautiful and exciting destinations and offers many an adventurous opportunity as part of our Princess shore excursions.

Ready to step outside your comfort zone? Here are six adventures to be had on our incredible Canada and New England cruise…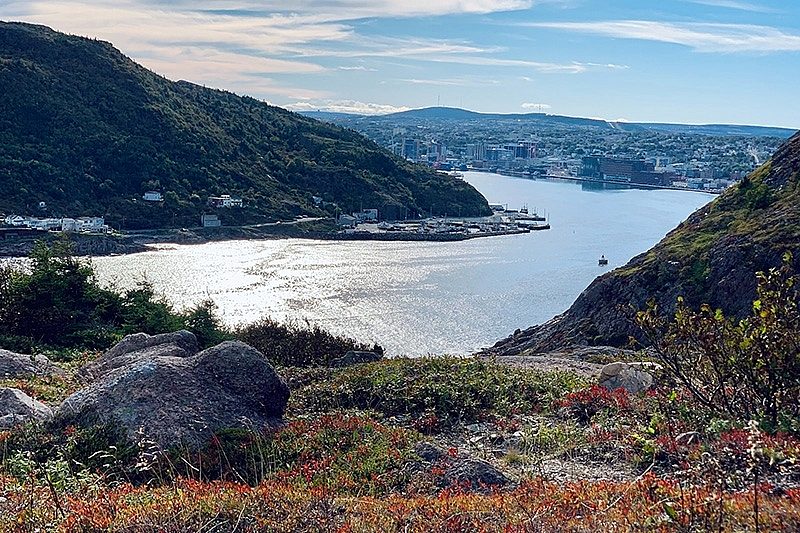 Admire the spectacular view of St John's atop Signal Hill © Pei Yu/Unsplash
1. Cliff-hike like a pro
Port stop: St John's, Canada
Lace up your walking boots and strap on your head for heights, as this excursion involves its fair share of clifftop roaming. You'll begin from up high – more than 240-metres-above-sea-level – at Cabot Tower, a 19th-century stone fortress set on Signal Hill overlooking St John's, before descending towards the ocean. Along the way, an experienced guide will tell you about Newfoundland's terrain and wildlife as you stomp over rocky coastal trails and pass ancient glacial boulders. The hike ends at The Battery, a small fishing village known for its colourful wooden houses that light up the rugged cliff face.

2. Perfect your paddling in Frenchman Bay
Port stop: Bar Harbor, USA
There's only one way to really get to know Maine's gorgeous Frenchman Bay – from the water. On this excursion, take your seat in a tandem kayak with a registered local guide as your co-captain. You'll paddle your way around the bay's calm waters, polishing up your seafaring skills while learning about the area's geology, history and wildlife. If you're lucky, you may even spot a porpoise or seal, along with numerous seabirds that call the bay home.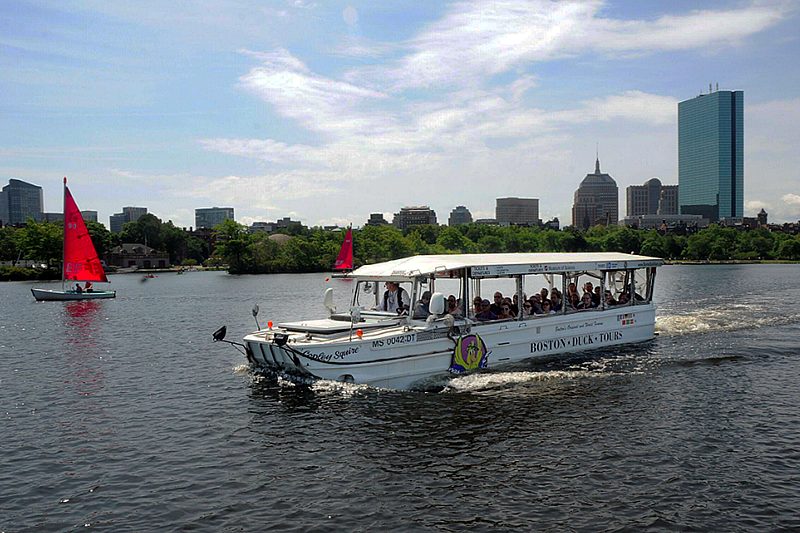 See the sights of Boston on land and from the water on a Duck Tour © Boston Duck Tours
3. Go amphibious in Boston
Port stop: Boston, USA
If taking in the historical city of Boston isn't exciting enough on dry land, see the sights from water on the Boston Duck. This Jeep-come-boat firstly whisks you around the city's most significant areas, such as the historical Freedom Trail, Boston Common, which is the USA's oldest park, and Newbury Street, which brims with international boutiques and distinctive Brownstone houses, before making a splash into the Charles River, giving its passengers views of the city from the 80 mile-long stretch of water.

4. Hit the park on two wheels
Port stop: Bar Harbor, USA
Set on Maine's beautifully rugged Mount Desert Island, Acadia National Park is the oldest national park east of the Mississippi River. There's plenty of history to Acadia and even more wildlife, so endeavour to see as much as possible on a 24-speed mountain bike. As you pedal on this two-wheeled excursion, look out for porcupines and peregrine falcons, but also see if you can spot (or rather hear) the park's ominously named Thunder Hole. This local landmark is an inlet that's been naturally carved out from a cluster of rocks, which creates a huge, thunder-like boom when waves rush into it. It's equally incredible and mystifying.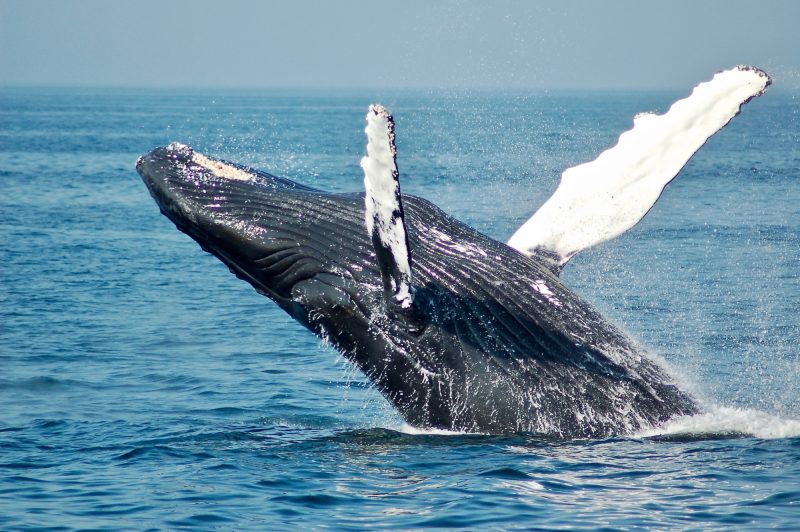 Hopefully you catch a glimpse of the whales in Saguenay Fjord National Park © Todd Cravens/Unsplash
5. Feel the need for speed
Port stop: Saguenay: Canada
Ready to feel the wind in your face? It's a guarantee when you board a super-speedy inflatable Zodiac boat and zip along the waters of Saguenay Fjord National Park. In between stretches of adrenaline rush-inducing rapid sailing, the Zodiac will stop to allow its intrepid passengers to admire this 65-mile-long fjord and possibly catch a glimpse of some of the national park's most treasured residents, its four species of whale: blue, fin, minke and beluga.

6. Scare yourself silly
Port stop: Boston, USA
Adventures don't always come in the form of hiking, biking or boating. In Boston, you can also get your fix by embarking on a rather frightening journey. This creepy shore excursion invites you to step on to the Ghosts and Gravestones 'frightseeing' trolley to hear grizzly historical tales, learn about the Salem witch trials, a series of prosecutions of those accused of witchcraft in Massachusetts in the late 17th century, and explore the city's most haunted places and spooky sightings spots. Take the ride, if you dare…
Excited for an adventure?