New England creativity: why it's so important to locals
New England and Canada are renowned for their stop-and-stare scenery, but for locals a rich artisan tradition is just as exceptional. If you're looking for interesting and unique things to do in New England, allow us to introduce you to the craft culture...
Think of New England and most people imagine a forest of deep gold, red and orange stretching as far as the eye can see. A rugged coastline dotted with iconic lighthouses and eagles swooping high above. Perhaps even the area's historic towns with their cobblestone streets, colonial mansions and traditional general stores. Ask a local, though, and they'll share another secret. Homemade products and dedicated craftsmanship are as important as good maple syrup to the people who live in this pocket of the US and Canada. Stroll through any small town and you're likely to spot tiny art galleries, glass-blowing studios, ceramic workshops and furniture makers thriving at the heart of rural communities. Their creations are elegant and modern but their skills and the materials they use are often as old as New England itself.
Work that reflects the landscape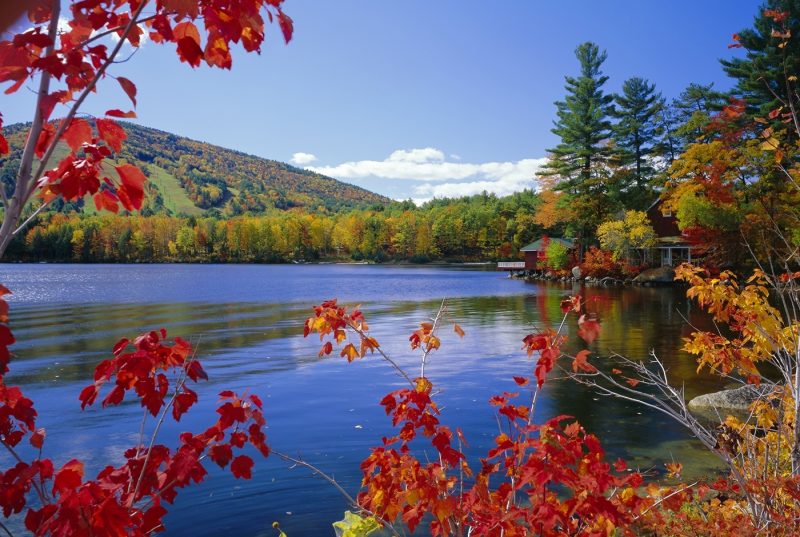 Robert Harding
With the slow passing of seasons and a gloriously unhurried pace of life to match, people living in the region know the best things in life take time. True craftsmanship is worth waiting for – just like the vivid colours on the trees each October. They also truly value a sense of community. New Englanders are fiercely proud of both their surroundings and the craftsmen working within it. Artists eagerly recommend the wood-worker in the next town. Basket weavers suggest you visit the local furniture maker. On one recent trip cycling in New England, I came to regret not driving as every place I visited brought a new recommendation further along the road; a must-visit studio where I was assured the artisan products were even more beautiful than the last. I learned a secret locals have known for centuries: the best way to understand New England and the people who live there is through its homegrown products.
First stop: Maine
In states across New England and Canada, shopping local is a way of life. It's a way to connect with the heart of a community, to support an area economically and, for visitors, to bring home a unique souvenir made by people who live and work in the places you loved on holiday. Discovering where to go and what to buy is not only a great chance to meet the producer in person, but also the perfect way to strike up conversations with locals wherever you go. Staff in restaurants, shops and museums will be delighted to advise on the best local crafts to buy and the perfect places to get them, and will also know the up-and-coming names, so you can be certain you're hunting out the finest local talent. In Maine, the welcoming city of Portland is packed with independent boutiques, craft stores and art galleries along its quaint cobblestone streets, making it easy to pick up artisan goods from all over the state.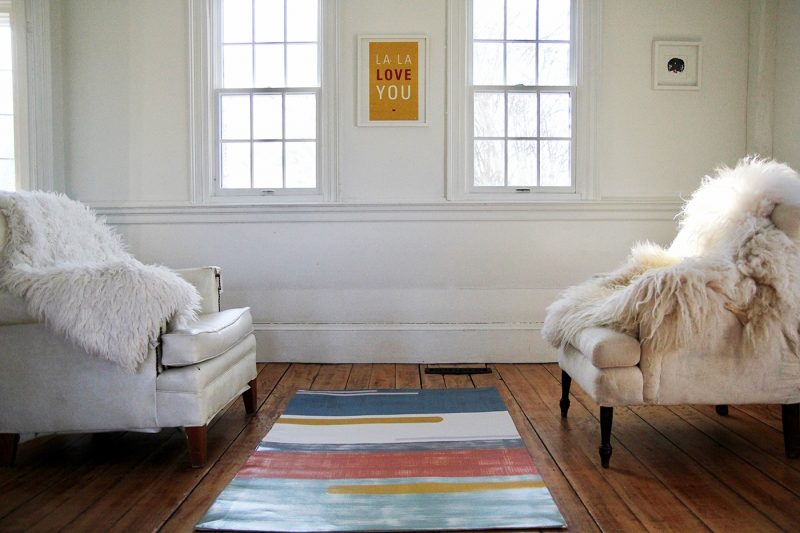 One Maine resident at the forefront of the artisan craft scene is Addie Peet. Combining traditional methods with modern designs, she creates handcrafted canvas floorcloths that are a practical and easy-to-clean alternative to rugs. The floorcloths were popular home accessories in the 18th and 19th centuries but former kitchen designer Peet was inspired by the outdoorsy, animal-loving lifestyle of a typical Mainer to begin designing them again. She now creates all her floor-coverings by hand from her studio, which can be visited by appointment in Winterport, an hour from the cruise terminal in Bar Harbor, Maine. She's also happy to package up coverings of all sizes to make it easy to transport them back to port. In Maine, there could be no better souvenir to bring home than a product that Peet believes sums up the local way of life.
"New England is a place where people allow themselves to step away from the inauthentic hustle and bustle of modern living and tap into their true skills without distraction. There is so much value in something that is well made and people seem to get that here. Simplicity and practicality is our way of life and I think that's reflected in the art and products that come out of Maine."
says Addie Peet
Quality that lasts in Canada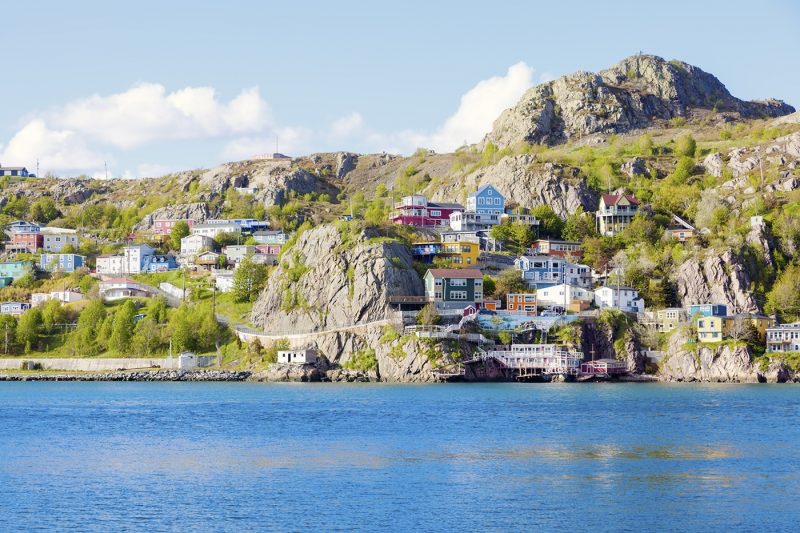 Getty Images
Across the border from Maine in Canada, the focus moves from practicality to local materials, with the best souvenirs made of wood, wool, canvas, sea glass and leather. If you can, ensure your souvenirs mean even more by visiting the workshop or showroom where the item is made, and connecting with the person who crafted it. Working from his showroom in Bloomfield, near the Saint John port, Brent Rourke makes handcrafted wooden products, including cabinets and jewellery boxes, and can be visited on the Princess Local Connections: Countryside & Woodworking Demo excursion. He uses unusual woods including bird's eye maple and cherry to craft future heirlooms.
"Maritimers [people from the province of Maritime] are very resilient and hardworking. The area has a long history of sustaining itself in hard times. Really, the main product we sell is craftsmanship."
says Brent Rourke
Rourke creates and sells decorative shaker boxes, which have subsequently become renowned worldwide and even been given as gifts to Queen Elizabeth II and the King of Bhutan, yet can be bought in person from Rourke himself when visiting Saint John. Like so much of Canada itself, the pieces are traditional but contemporary, functional but decorative and always beautiful, inspired by the views Rourke sees around him every day. With environmental concerns in mind, Rourke believes work like his means more to many of us than ever.
"There is always a market for handmade, especially now the world is finally waking up to climate change. Handmade lasts forever."
says Brent Rourke
Natural, eco-friendly wonders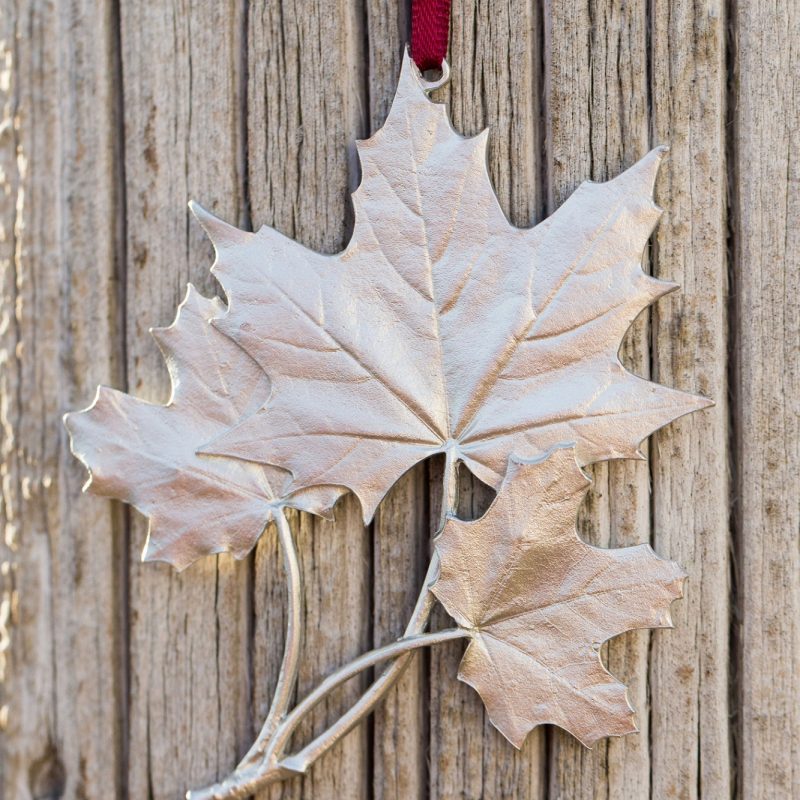 Over in scenic Mahone Bay on the vibrant Halifax waterfront, the Amos Pewter studio was the first artisan shop in Nova Scotia to become a member of the international Economusee network, which showcases traditional trades and skills. Mostly made of tin and copper, pewter is straightforward to mine, refine and cast so has been used for years to make utensils and jewellery. At Amos Pewter, this traditional material is combined with Novia Scotia's long history of quality artistry to make stylish jewellery, ornaments, candle holders and tableware that can all be bought in person during the Local Connections: Colonial Linenberg & Amos Pewter Experience excursion. "We're very proud of our creative community, " says David Christoffel, lead designer at Amos Pewter. "We love to support our neighbours and the 'buy local' philosophy has really taken root here. Nova Scotians have had a deep crafting tradition for years though, which began from necessity. Fisherfolk and farmers had to make many of their possessions themselves. Their work was seasonal, which left time to create and craft. This tradition has grown and evolved into a thriving and sophisticated artistic and craft community." Though the motivation to create may have changed over the years, something the current breed of crafters do have in common with previous generations is the appreciation for the state's astonishing natural beauty.
"The landscape, seascape and natural life of Nova Scotia are a huge influence on our work. Waterfowl, osprey, eagles, herons and seals are right outside our studio. The forests are full of wildlife. We're lucky to live here and we enjoy sharing our inspiration with everyone who visits."
says David Christoffel
Priceless personal touch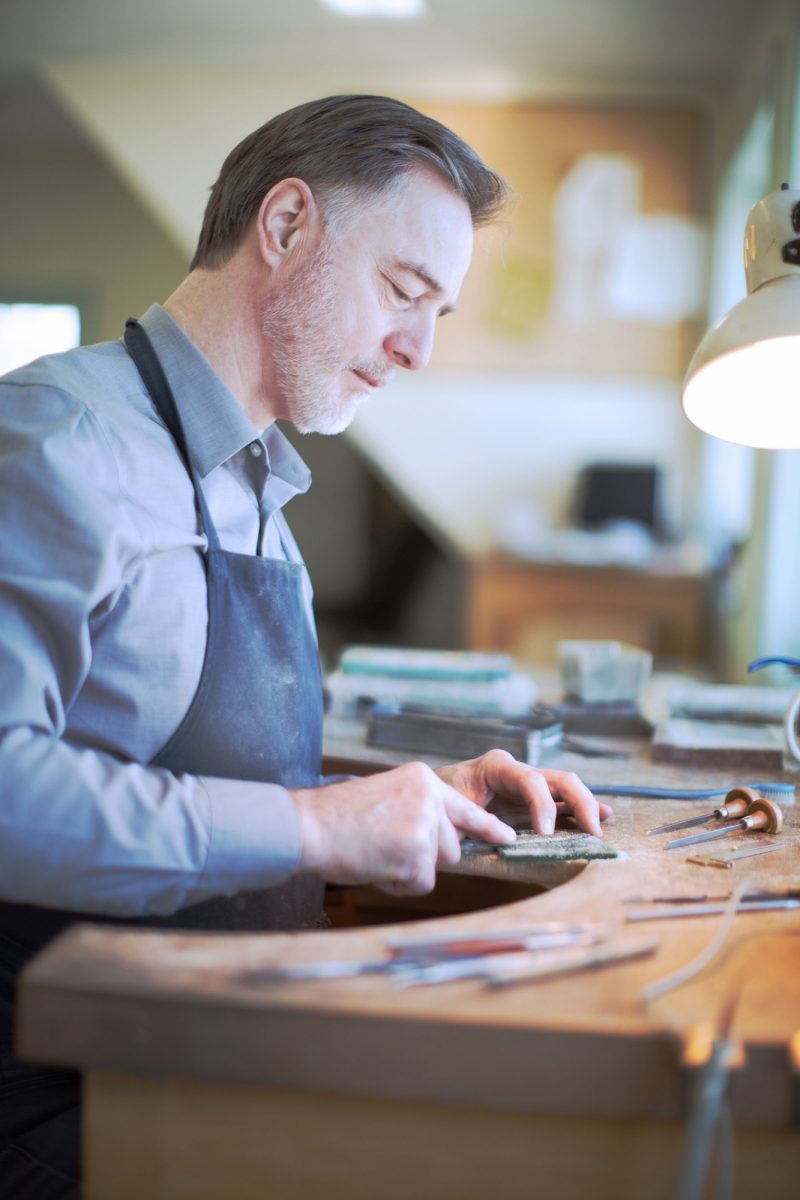 As we all question the true cost of cheap, mass-market goods, buying local in New England and eastern Canada comes with a personal touch that is priceless. We don't just have to fall in love with an item, we can meet the person who created it, understand the inspiration behind it and hear about the process that went into making something. In some cases, you may need to spend a little more to buy in person, but it will always be worth it. These are one-of-a-kind products, not manufactured by the thousands in a factory miles away. The environmental cost is significantly lower, you will know exactly where your money is going and come away owning something unique. As a bonus, you'll see each destination through new eyes: meeting natives, discovering the places they live and learning more about the local culture and tradition through their products. Whatever you choose, it will always remind you of the places you visited on your cruise and, more importantly, the people you met there. Discover the treasured local craft in this region and you will return home knowing the real New England and eastern Canada.
Keen to understand life in Canada and New England?
Delve a little deeper into these destinations