Eight brilliant things to do in California
Whether you're hiking to the biggest tree on the planet, spotting a Hollywood icon or heading into the desert, there's no shortage of memorable experiences and activities in California
The good news from the outset is that whatever you choose to do in the Golden State – as California is locally known – there's a good chance it'll be accompanied by a dose of sunshine. The USA's third-largest state is also varied and diverse with its 482 cities, each offering a different experience. Things to do in this sun-kissed region include a ramble in a national park, a vineyard crawl in Napa Valley, a gastronomic tour through San Francisco's famed Chinatown and a sun-soaking visit to one of Los Angeles' pristine, glamorous beaches.

Here's our pick of eight unforgettable experiences in the region, spread across some of the best places to visit in California…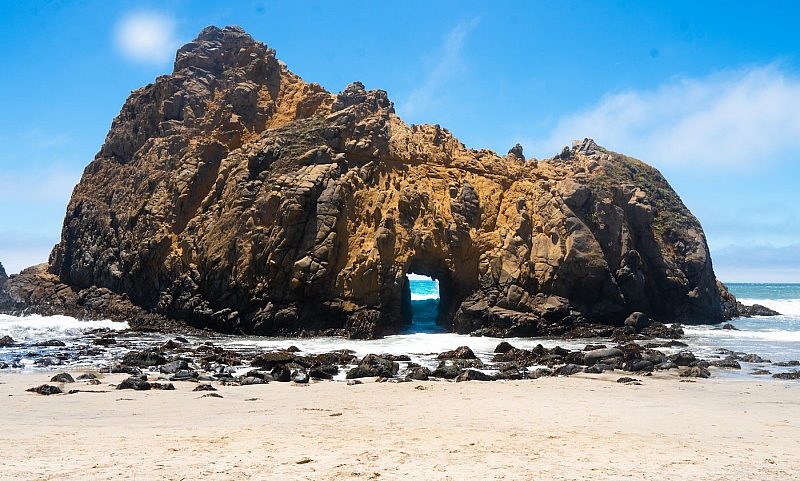 Find golden sand and stunning rock formations on Pfeiffer Beach © Bradley Lembach Unsplash
Hit the beach
California's long stretch of western coastline is brimming with handsome beaches, so be sure to visit at least a couple. But where to start? Try Venice Beach in Los Angeles, which has golden sands, a promenade filled with local roller-skaters and street performers, and is still home to the famous Muscle Beach outdoor gym. A short way up from Venice is another hotspot, Santa Monica State Beach, which radiates a similarly glitzy atmosphere. You can visit both in one day on a Princess shore excursion. Less well-known but equally dazzling sandy stretches include Pfeiffer Beach, and its wild rock formations, and Carmel Beach, bordered by Carmel-by-the-Sea, a city that feels straight out of a fairy tale thanks to its thatched cottages and cobbled streets.
Sip local wine
Wine tasting should be on every California bucket list, and while you can try great local tipples in bars and restaurants, there's no substitute for visiting wine-making country and sampling the goods at the source. Alongside Napa Valley, neighbouring Sonoma County is one of the most famous areas in California for wine production and you can learn why on a private tasting tour of two vineyards as part of a Princess shore excursion from San Francisco. In particular, look out for chardonnays and pinot noirs, both of which Sonoma is renowned for.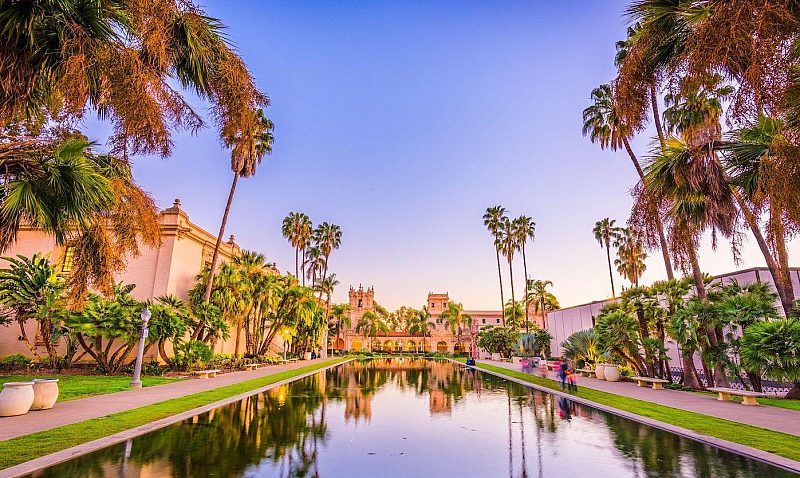 Spend hours in beautiful Balboa Park in San Diego © Princess Cruises
Explore an action-packed park
Measuring 1,200 acres, San Diego's Balboa Park is more than just a big green expanse. Among its wonders are 17 museums, botanical gardens featuring everything from cacti to cherry blossom, numerous arts venues (including a recreation of Shakespeare's original Globe theatre), San Diego Zoo, an archery range, hiking trails and a wide selection of cafés and restaurants. You can navigate through whichever bits take your fancy on a self-guided Princess shore excursion, which drops you and collects you at the park's visitor centre.
Visit a giant tree
Sequoia National Park, which is situated in the Sierra Nevada mountain range, is home to a giant sequoia tree affectionately nicknamed General Sherman. The General is believed to be the biggest tree in the world when measured by volume, standing at 275 feet tall and over 36 feet in diameter. A visit to gaze at the awe-inspiring Sherman is a must on any California holiday. If you're intent on seeing the world's tallest tree, make a visit to Redwood National Park, also in California, where another sequoia named Hyperion measures over 380 feet high. That's more than double the height of Nelson's Column in Trafalgar Square. Both parks are accessible from San Francisco, so if you're boarding or disembarking from the city, why not visit before or after your cruise?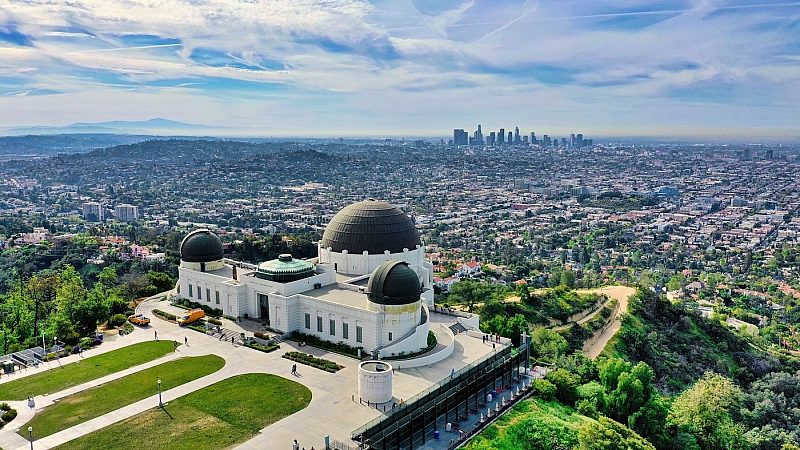 Admire the LA cityscape from Griffith Observatory © Cameron Venti/Unsplash
Observe Hollywood history
No visit to California is complete without glimpsing the biggest Hollywood star of them all – the Hollywood sign, perched high up on Mount Lee and overlooking the city of Los Angeles below. The best place to get a view of the sign is from the Griffith Observatory, a landmark in itself thanks to distinctive art deco features and its reputation as an acclaimed astronomy centre. Visit the observatory on a Princess shore excursion and enjoy views of both the Hollywood sign and the city skyline (and beyond) from way up high.
Discover an island retreat
Though it's not hugely well-known outside the United States, Catalina Island is a blissful retreat for Southern California locals. Located 22 miles from the coast of Los Angeles, the island looks like it's been plucked from the French Riviera, with a suitably laid-back holiday atmosphere accompanying its gorgeous scenery. For a compact island, Catalina offers plenty of things to do. There's hiking, zip-lining and snorkelling for the active type, a spa for some me-time, plus fabulous beaches that'll be loved by absolutely everyone.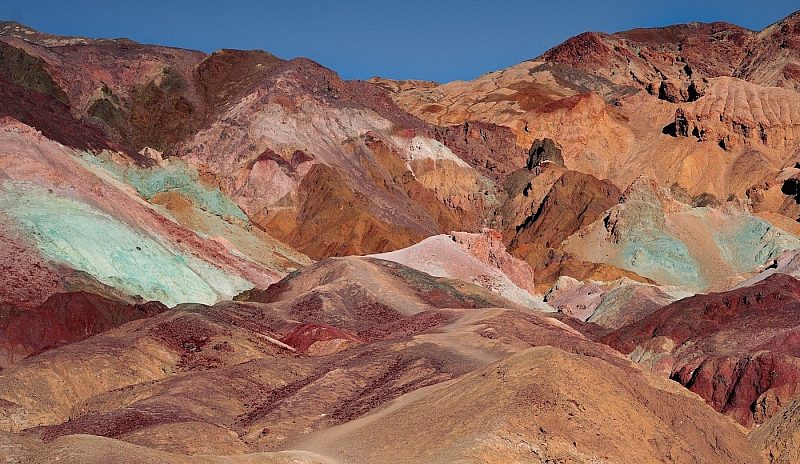 Explore weird and wonderful Death Valley, including its Artist's Palette © Carter Baran/Unsplash
Step into the desert
The forebodingly named Death Valley is a world away from the colourful hustle and bustle of California's cities, but this national park, home to sand dunes, salt flats, mountains, craters and lakes is a true natural wonder. Stretching across 3.3 million acres in eastern California, this desert is the lowest point in North America and, in the summertime, is one of the hottest places on Earth. The landscape is bafflingly diverse here – be mesmerised by miles of sweeping golden dunes, or make a beeline for Artist's Palette, a colourful section of mountains that range from orange, red and pink to pale green and even light blue in parts as a result of different metals in the rock. Trust us, it's a unique destination that you won't forget in a hurry.
Scoff your way around San Francisco's Chinatown
There are Chinatowns in numerous cities all around the globe, but San Francisco's is the second largest outside of Asia and the oldest in North America. As well as being a fascinating district to wander and watch life pass by in, it's also a thriving foodie haven. You'll find the likes of dim sum, Chinese cakes and pastries, char siu (barbecued) meat and hand-pulled noodles served in sprawling restaurants, unassuming street stalls and bustling markets. Navigate with ease on a guided walking tour of Chinatown as part of a Princess shore excursion, where you'll learn about the area's history as you explore (and nibble!).
Excited to explore California?