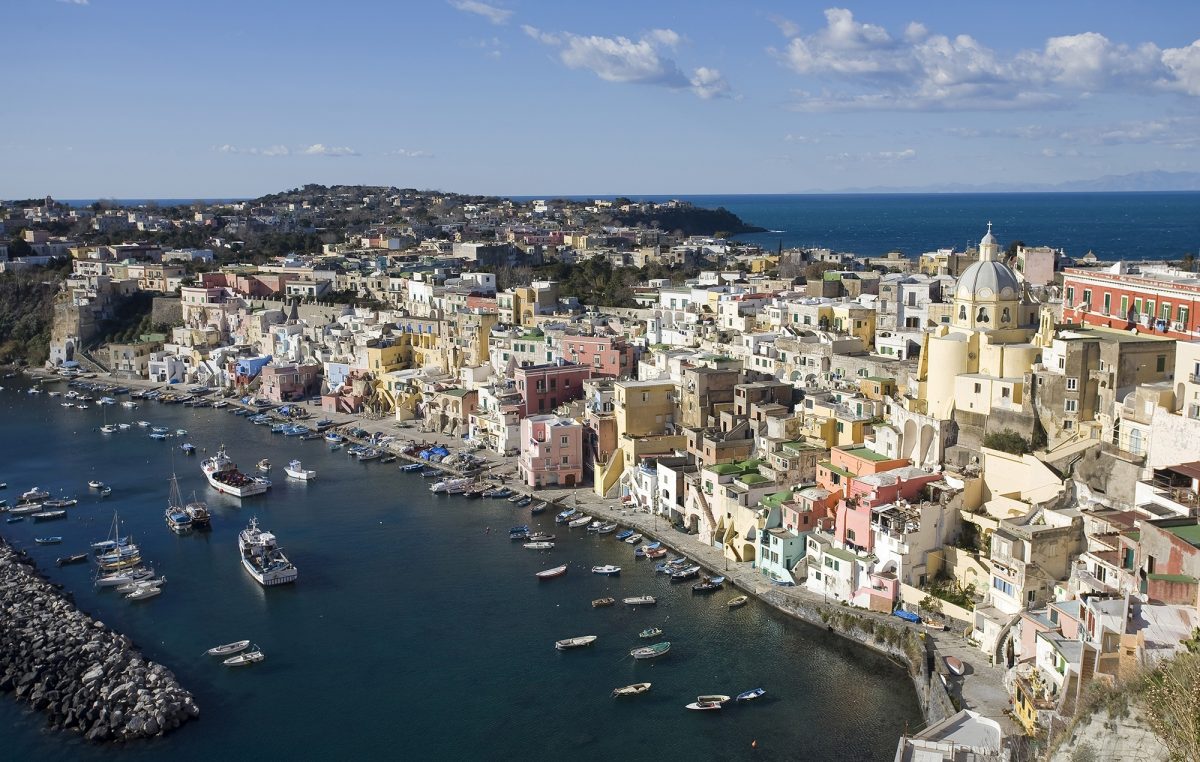 Giuseppe Greco/Robert Harding
Seven cities you can easily see in just one day
We've rounded up some of the most compact cities around, so you can see all the sights – no matter how limited your time there might be.
Waking up in a new city every morning is one of the best things about cruise travel – but the flipside is that it can mean you don't have days upon days to explore. With this in mind, we've pulled together tips for getting the most out of a short jaunt to seven compact cities, everywhere from Asia and the Americas to Europe.
Naples, Italy
Often referred to as an open-air museum due to its archaeological treasures, this city in southern Italy also has a vibrant street life. Small and concise, a day is just enough to fall under its spell.

Start your day as the Italians do with an espresso and sfogliatella – a shell-shaped pastry. Next, stroll through the Old Town and follow Via San Biagio dei Librai, a narrow balcony-lined street punctuated with keepsake shops, before stopping at the Naples Cathedral to take in the stunning Gothic architecture. Mix with the locals for lunch at Trattoria Da Nennella and taste Neapolitan classics such as mozzarella fritti and squash risotto.
From there, time permitting, take the Central Funicular up to the top stop. If you strike up a thirst and only an Aperol spritz will do, enjoy a glass or two on the terrace of Renzo e Lucia and take in the panoramic views of the city and Mount Vesuvius before heading back to the ship.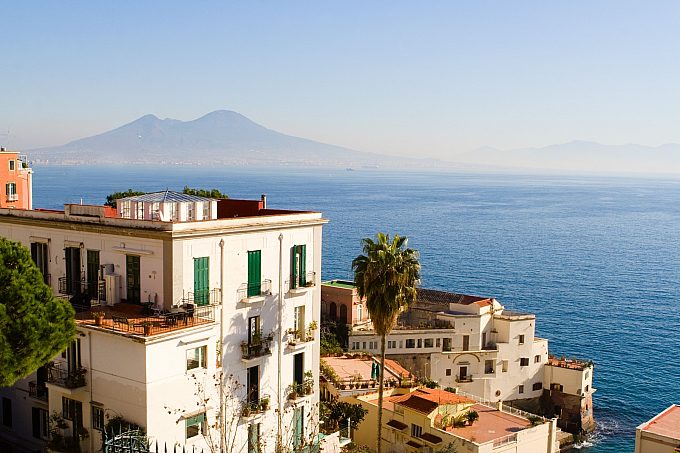 Getty Images
Reykjavik, Iceland
With its small-town easiness, modern architecture and Viking history, Reykjavik is a city you don't want to miss. And its micro size means you can pack a lot into a day.
Begin your day with breakfast at Sandholt, a family-run bakery. You'll need the energy to climb to the top of Hallgrímskirkja church, which looms over the city's skyline, and enjoy uninterrupted views of the city's pantone-hued rooftops. From there, take in the street-art scene that the city has to offer on your way to the main boutique-lined Laugavegur to buy snug, Icelandic-wool jumpers known as lopapeysa.
For lunch, try warming, hearty favourites such as cod stew or lamb soup at Icelandic Street Food before seeking out the Sun Voyager sculpture, a Viking longboat-like sculpture said to be an ode to sun and light. End the day with an aperitif in one of the harbour bars and take in the views of the snow-capped mountains across the water.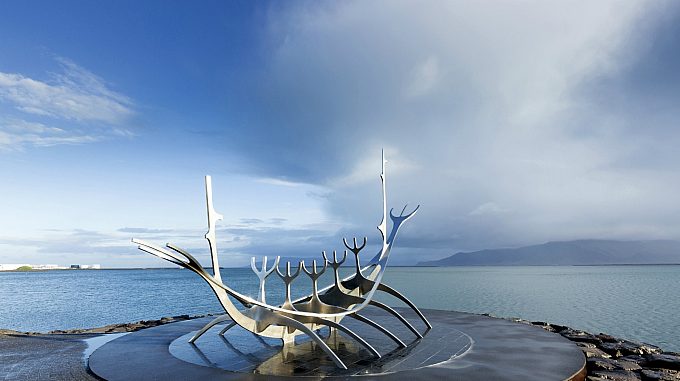 Robert Harding
Amsterdam, Netherlands
Spend a perfect day in Amsterdam walking through history, discovering the city's cultural sights, flower markets and everything in between.

Amsterdam is small enough to navigate by foot, however, with more bikes than people in the city, you can make the most of your day and tick off the main sights from a saddle. There is an abundance of hire shops, and the network of cycle lanes will get you where you need to go. The city is a cultural force, so start in the Museum Quarter where you'll find galleries such as Moco (displaying contemporary works by art heavyweights Banksy and Warhol) and the Van Gogh Museum.
From there, head north to the sobering Anne Frank House (it's wise to book to avoid long queues) and learn about the Nazi occupation of the city. Here, you'll be perfectly placed to take in the sights of the iconic canals. After a beer in a traditional Dutch pub (known as a 'brown cafe') head to Bloemenmarkt, the city's floating flower market, and buy some tulip bulbs for your garden as a memento.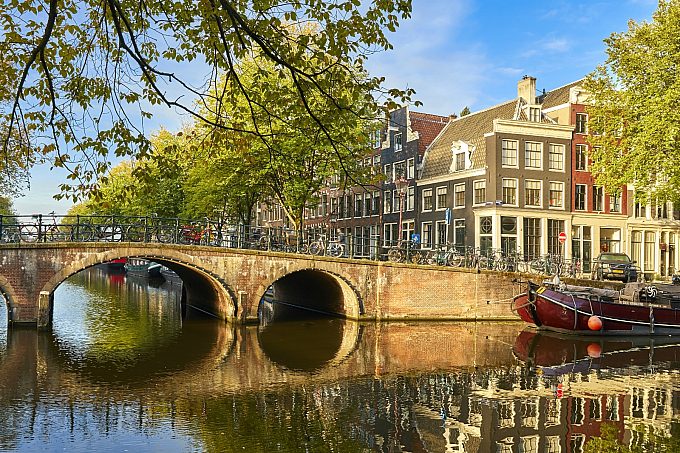 Robert Harding
Buenos Aires, Argentina
Called the Paris of South America, Buenos Aires is famous for its European architecture and thriving culture. From tango classes to tender cuts of Argentinian beef, the heart of this cosmopolitan and energetic city is easily discovered in a day.

Make sure you try a medialunas – a croissant-shaped pastry – with your mid-morning coffee. Café Tortoni, which opened in 1858 and is the city's oldest café, is in the heart of the old town and a great place to start. Have a good wander around the area, taking in the colonial architecture, then head to the striking Teatro Colon – one of the world's 10 best opera houses – for a guided tour. No trip to Buenos Aires would be complete without a steak, so make sure to grab a cab to Café Biela, in the exclusive Recoleta district, for a tender cut with a glass of red. While you're in the area go to La Recoleta Cemetery, the last resting place of many of Buenos Aires' most influential people, including Evita, before heading back to the ship.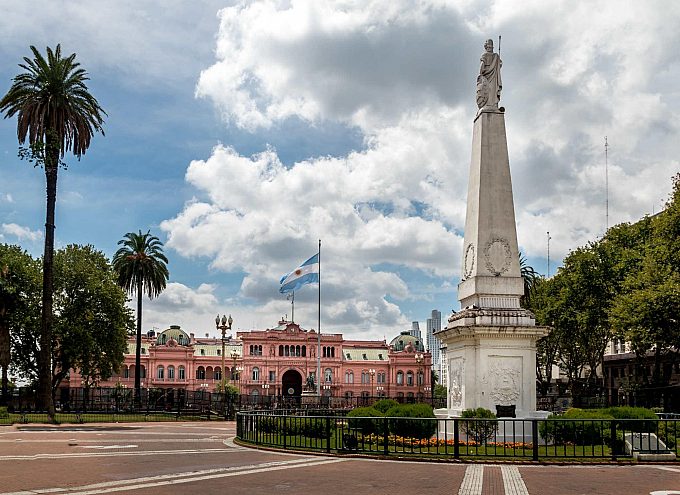 Shutterstock
Dubrovnik, Croatia
Aptly known as the Pearl of the Adriatic, this pint-sized, UNESCO World Heritage-listed town is perfect for a day trip. Though famous for Game of Thrones, Dubrovnik has a rich history going back more than a thousand years.

A walk along the ancient walls of this beautiful city is the best way to get a feel for it, and at two kilometres long, this will take a couple of hours – make sure to take water and sunscreen with you. If that sounds a bit strenuous, then fear not: the Dubrovnik Cable Car's lower station is just outside the city walls. In less than four minutes, you'll be 400m above sea level, with breath-taking views of Dubrovnik's Old Town and the crystal-clear Adriatic Sea beyond it, dotted with islands. Eat at the restaurant at the top, or head back to town for a typical Croatian dish of black risotto and fresh seafood. Dubrovnik is small enough that you won't miss the stradun, or main street, a 300m limestone-paved pedestrianised area with the 16th century Sponza Palace at one end. For those interested, Game of Thrones-themed tours are available, too.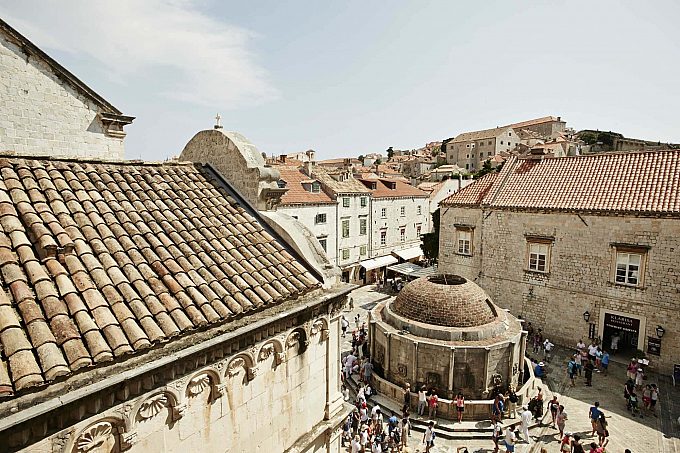 Robert Harding
Kanazawa, Japan
This compact city is often overlooked – but not by the Japanese, who treasure its lush gardens. With centrally located museums, a bustling market for foodies and well-preserved traditional areas, Kanazawa is ideal for a day onshore.

The Kenroku-en Garden, which forms the green heart of the city, is a must-see. Discover quaint teahouses among the contemplative and carefully manicured greenery before heading to the 21st Century Museum of Art for a culture hit. For lunch, check out Omicho Market – less crowded and more enjoyable than its Tokyo equivalent – which has plenty of spots where you can sit and enjoy freshly cooked, locally caught seafood from one of the stalls. Plus, as one of the few major Japanese cities not to be destroyed during the Second World War, Kanazawa also offers a rare opportunity to see some of Japan's older architectural heritage. East of Omicho Market is the Higashi Chaya area, an area of superbly preserved geisha houses, perfect for a late afternoon stroll and cup of tea.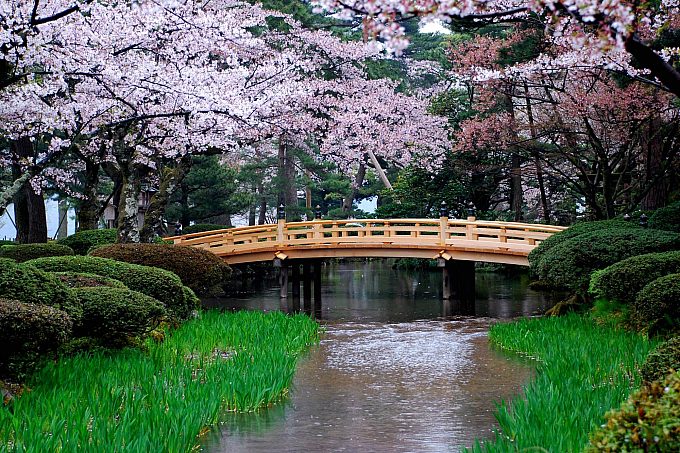 Shutterstock
Québec City, Canada
From the historic stone fortifications of the old walled city to Montmorency Falls – taller even than iconic Niagara Falls – you don't want to miss this picturesque, French-speaking gem, one of the oldest European settlements in North America.

The only walled city north of Mexico, it's worth taking your time meandering along the old cobbled streets of Old Québec to discover the city's rich and colourful history. Stop at one of the charming French cafes for a breakfast croissant before ticking some historic attractions off your list – the Citadel and Notre-Dame Basilica are both must-do's. Then, head to Montmorency Falls for a breath of fresh air. Finish your day by catching the cityscape views from Terrasse Dufferin, a 425m-long boardwalk on the top of Cap Diamant, a 60m-tall cliff, which has panoramic views of both the city and the St Lawrence River. Brimming with old-world charm, your day in Québec City is not one you'll forget in a hurry.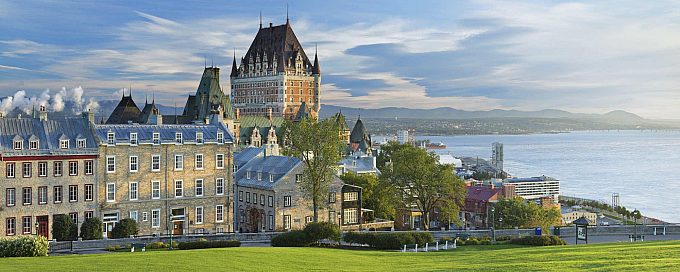 iStock