The best holiday destinations for wine lovers
Raise a glass to these eight locations around the globe, all making inspired vino – and all with more to offer than just delicious wine
Looking to find the best places for wine around the world? So many countries are now producing great vino – Lanzarote, Croatia and even Thailand – that it's hard to know where to begin.

Whether you're a serious oenophile or a more casual drinker, we've rounded up eight destinations that are perfect for a wine holiday. Better yet, each place is also a wonderful location in its own right, so once you've finished sipping and sampling (and perhaps even swilling and spitting), you'll have plenty of other sights and scenery to explore.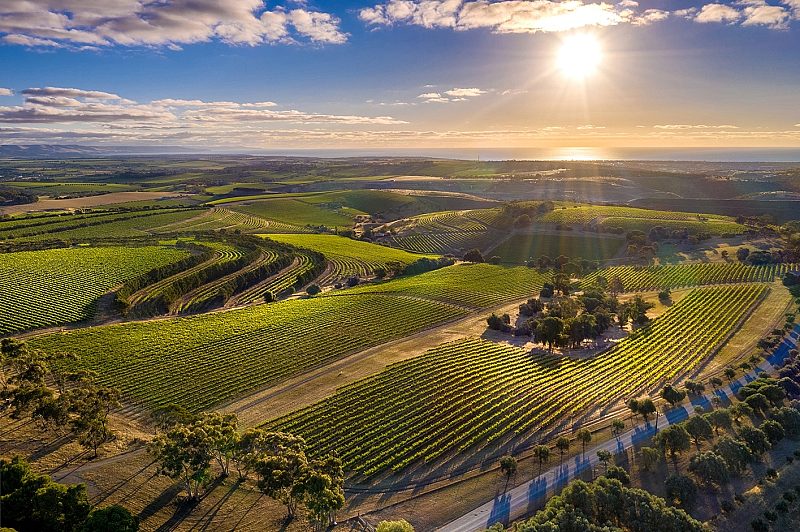 Visit McLaren Vale from the city of Adelaide © McLaren Vale Grape Wine & Tourism Association
Adelaide, Australia
Who says you can't make great wine near a big city? Certainly no one from Adelaide, which is blessed with excellent wine-producing regions on its doorstep. Just a 45-minute drive from the city centre is McLaren Vale, thought to be the birthplace of wine in south Australia. With a climate similar to that of the Mediterranean, the area's 7,500 hectares of vineyards produce some of the world's most sublime Shiraz. You can get to know some of McLaren Vale's local, family-run wineries on a Princess shore excursion. Approximately 40 miles north of Adelaide, the Barossa Valley also produces incredible Shiraz alongside Grenache, Sémillon and fortified wines.
Hawke's Bay, New Zealand
Much of the praise for New Zealand's wine is aimed at the region of Marlborough and its superlative Sauvignon Blanc, but there are many other great wine-making spots nestled around the country, including Hawke's Bay. Found in an eastern pocket on the North Island, Hawke's Bay has grown into the country's second-largest producer and now has over 70 vineyards. Its powerful reds – Cabernet Sauvignon, Syrah and Merlot – are hugely popular but its Chardonnays are also something to write home about. You can taste for yourself on a Princess shore excursion to Hawke's Bay from nearby Napier, during which you'll visit several wineries to sample the fruits of their labour.
Japan
Sake isn't the only alcoholic beverage hailing from Japan, as the East Asian country has been quietly producing brilliant wines for a good few years. Production regions are dotted around Japan, but one of the most prominent areas is the northern island of Hokkaido, which grows around a third of Japan's grapes. Here you'll find whites made with Kerner and Muller Thurgau grapes, and reds such as Pinot Noir and Zweigelt. Elsewhere, the prefectures of Yamanashi (west of Tokyo) and Nagano (in central Japan) are also known for their wine-making.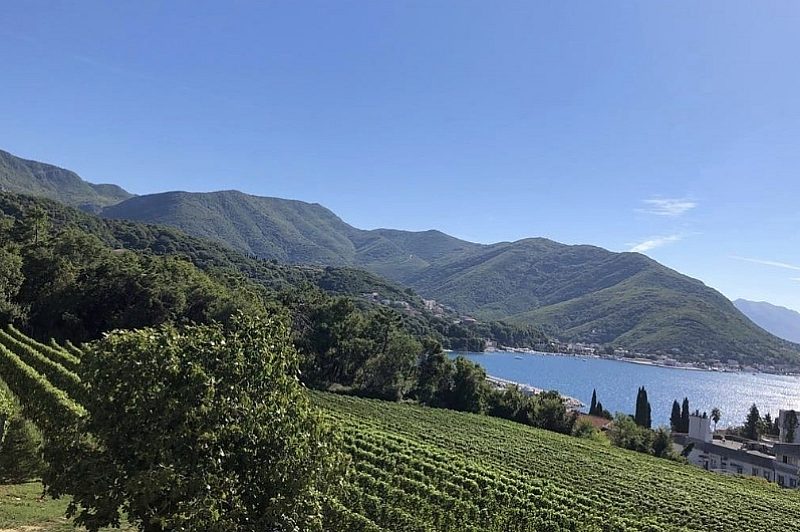 Admire the Bay of Kotor from Castel Savina © Castel Savina
Montenegro
For those looking for a taste of something new on their wine odyssey, this Balkan country could offer the answer. Although Montenegro has been making great wine for some time, most of it is enjoyed almost exclusively within its own borders. The dominant grape is Vranac, which is native to the country and produces fruity but punchy reds with a hint of spice. There are vineyards scattered around the country, but if you're visiting the pretty town of Kotor, Castel Savina (overlooking the beautiful Bay of Kotor) is reachable in less than an hour by car. Here, you'll find Merlot, Cabernet Sauvignon, Chardonnay and rosé, all just for starters.
Buenos Aires, Argentina
It's impossible to talk about South American wine without mentioning Argentinian Malbec – and with good reason. Three-quarters of the world's Malbec is produced in Argentina and the busty-but-silky red is adored by many. Drink outside the box, however, and you'll soon discover there's more to Argentinian wine. White wine lovers should order a glass or two of Torrontés, a local white grape that has a zesty, floral flavour. And while Mendoza is a city right in the heart of Argentina's wine region, it's just as easy to sample the country's best vinos in the bustling bars and restaurants of the capital, Buenos Aires. Aldo's Palermo and Casa Cavia our two of our favourites.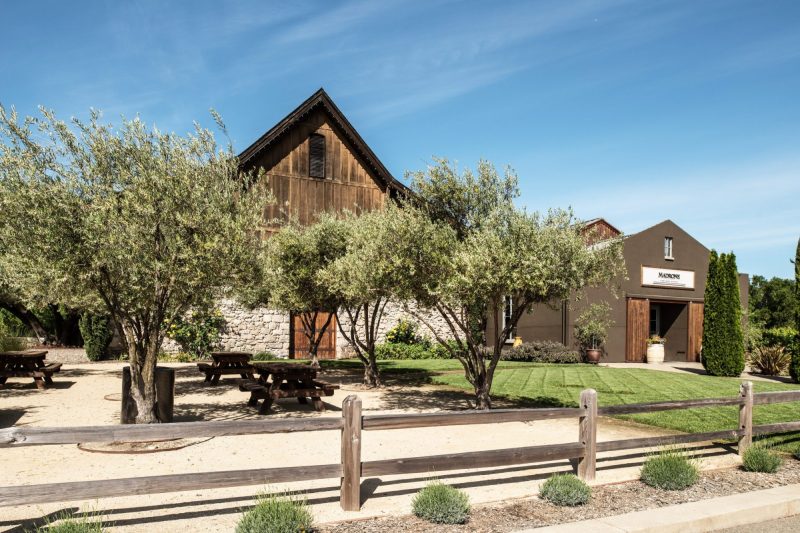 Valley of the Moon Winery is one of many in California's Sonoma Valley © Bob McClenahan
Sonoma Valley, California
One of the USA's premier wine regions, Sonoma Valley in California boasts more than 100 wineries, meaning there's a bottle to suit all tastes and budgets. There are endless tours here, so it's easy to learn about the craft of growing and producing wine, as well as enjoy plenty of tastings. Book onto the Sonoma Valley wine adventure with Princess and you'll visit two vineyards, getting a closer look at the vines and sampling some of the finished goods.
Bordeaux, France
Some may argue that Bordeaux and its surrounding area is the best wine-making region on the planet. Whether you agree or not, it's impossible not to recognise what the area has done for wine production over the years or be wowed by its rolling green vineyards stretching into the distance. It's almost all about the reds in Bordeaux, with Merlot and Cabernet Sauvignon being the big hitters here, though you'll also find Cabernet Franc, Malbec and Petit Verdot as well. With so much to see and sample you'll need some guidance, so book on to a Princess shore excursion that whisks you to the beautiful Médoc region (just north of Bordeaux city centre), which is a true haven for wine lovers.
Sicily, Italy
Everyone knows Italy produces wines that are bellissimo, but those hailing from Sicily, a small island located south of the mainland, are sometimes overlooked. Nero d'Avola, the island's main wine-making grape is named after the city of Avola in the south and produces bold, fruity reds packed with the flavours of dried fruit, cherry and blackberry. They're great to sip with roasted meats or beefy pasta ragu. Sicily is also home of Marsala, a fortified wine native to the west of the island. It's delicious as an aperitif or as an addition to sauces when cooking. Get to know more about Sicily's wine offering on a Princess tasting excursion from the port of Catania.
Discover great wine onboard too