The best destinations for wine aficionados
Crave cabernet? Pine for pinot noir? Find the perfect place to raise a glass year round with our wine lover's guide to the world
Finding a new favourite vineyard or grape varietal while away on holiday has a special kind of excitement to it – every time you open a bottle back at home, you're transported right back to overlooking rows and rows of picturesque vines, full glass in hand. Here are the best places to go if you're keen to explore the world via its vineyards...
January: Ensenada, Mexico
Leading the Baja wine movement, the Guadalupe Valley is a short drive from Ensenada on a Princess shore excursion and boasts some of the oldest wineries in the New World. Expect farm-to-table restaurants, rustic charm and the chance to taste chenin blanc and tempranillo.
February: Napier, New Zealand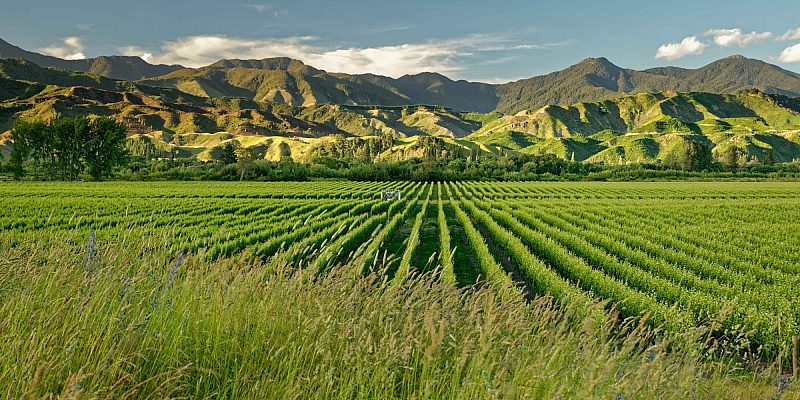 Shutterstock
Skip January's high season and make the most of quieter vineyards this month. Plus, there's Napier's Art Deco Festival (19-23 Feb 2020) with vintage car parades and outdoor concerts. To sample world-class chardonnay and syrah at more than 70 wineries, head to Hawkes Bay.
March: Santiago, Chile
Toast the harvest festival with a glass of cabernet or carménère at wineries near Santiago, which sits beneath the Andes. With vines at their peak in March, expect special tastings, while some wineries even allow you to blend your own wine and stomp on grapes.
April: Cape Town, South Africa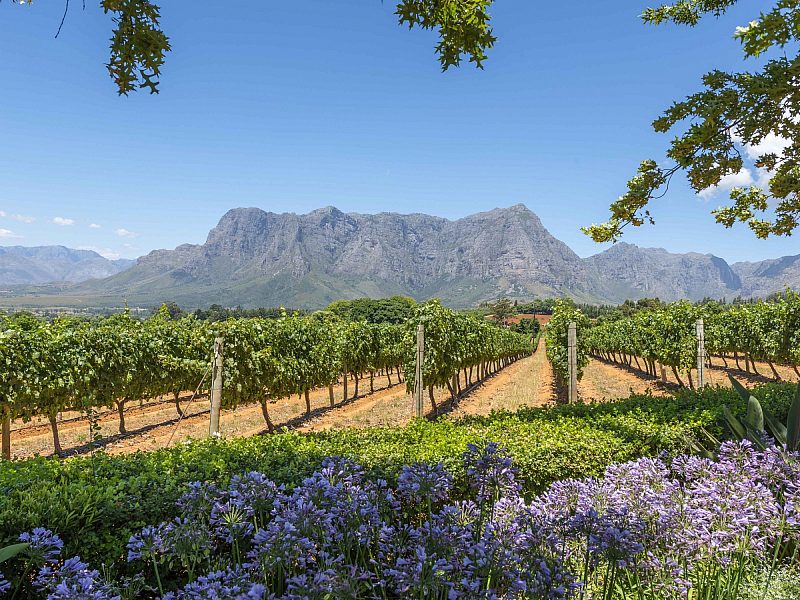 Shutterstock
Though Cape Town is never easy to leave, the hour's drive to Stellenbosch is well worth it, particularly between September and April when new vintages are often released. Sample sauvignon blanc and pinotage at world-famous estates and call in at April's South African Cheese Festival (25-27 April 2020).
Enjoy more than 140 wines onboard
May: Santorini, Greece
Wine production on Santorini dates back to ancient times and the crisply acidic and hugely popular assyrtiko variety originates here – a product of the dry climate and volcanic soil. Visit in May to appreciate the unique vineyards and blue-domed churches before the summer crowds descend.
June: Vancouver, Canada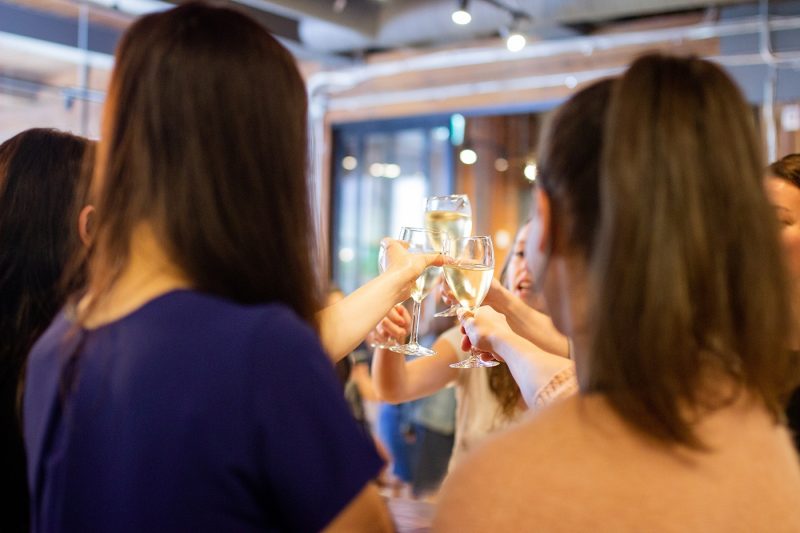 Major Tom Agency/Unsplash
The wine world's best-kept secret, British Columbia's blends rarely leave the state due to complex regulations. Try the chardonnay, pinot noir and Canada's sweet ice wine at wineries outside the city, or at one of June's many festivals, including the TD Vancouver International Jazz Festival (19 June-1 July 2020).
July: Sicily, Italy
For wine lovers who also adore fine food, there's no better place than Sicily in July, when festivals dedicated to swordfish and street food spring up. Watch out for seasonal events at wine estates too, including theatre performances and rosé parties.
August: Marseille, France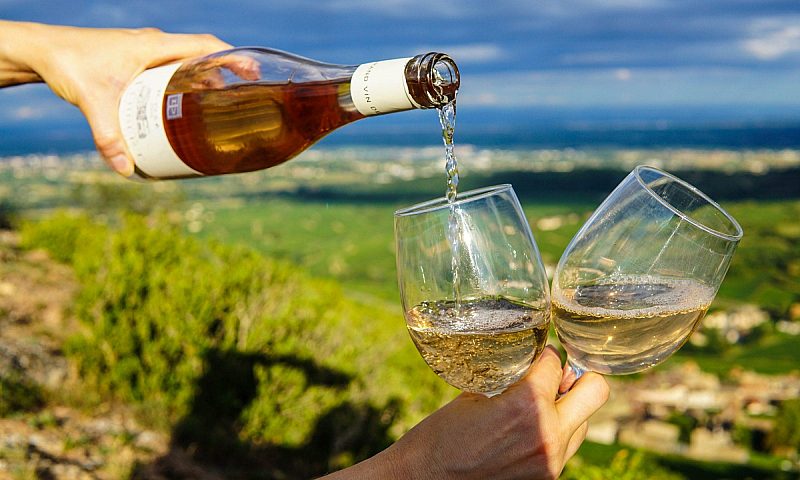 Elle Hughes/Unsplash
If there's no greater summer drink than rosé, there's no better place to enjoy it than in Provence, the home of the world's most famous variety. Ideal for hot August days, sample it at vineyards outside of Marseille, and venture to Avignon, which hosts a light show on the city's medieval walls in August.
September: San Francisco, USA
Raise a glass to California Wine Month: explore the Napa Valley and Sonoma regions or see the best of California wine country with a Princess Pacific Wine Country cruise. You can even create your own wine in the Silverado Wine Blending Experience.
Book the Princess Pacific Wine Country cruise
October: Dubrovnik, Croatia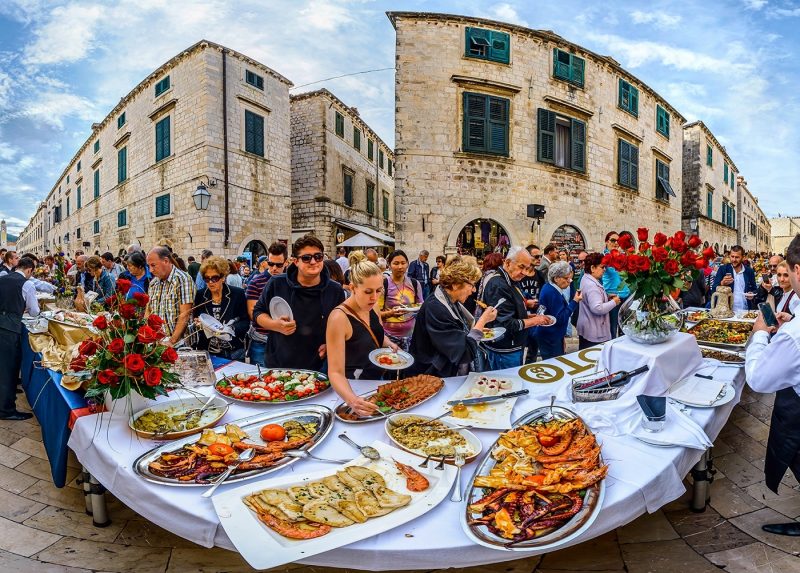 Alamy
Catch the end of the grape harvest but none of the summer crowds by visiting Dubrovnik in October. Try zinfandel, which originated here, rich orange wines and the indigenous robust red plavac mali at this month's Good Food Festival.
November: Sydney, Australia
Party with locals in November, when Clark Island in Sydney Harbour is turned into Wine Island to honour Australia's 65 wine-making regions. Or see the vines for yourself, and visit the country's oldest wine region, Hunter Valley, for award-winning shiraz.
December: Buenos Aires, Argentina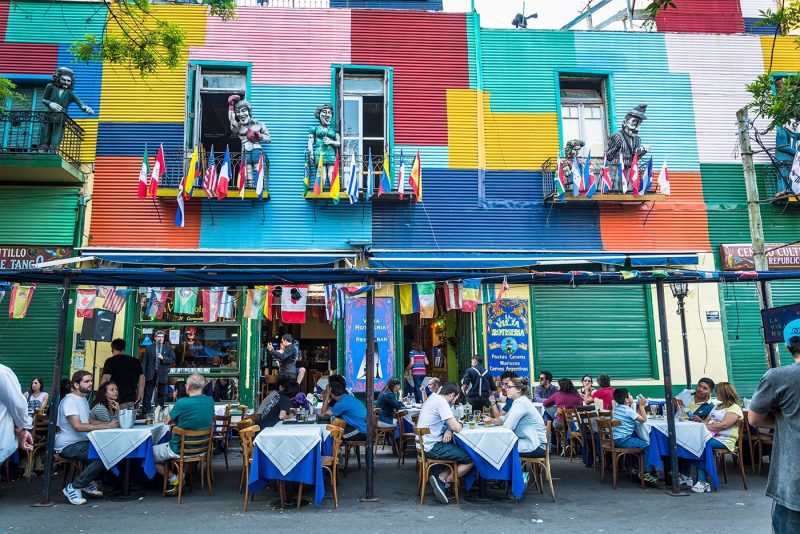 Alamy
With wine as the official national beverage, Argentina is the ultimate destination for malbec lovers. Taste the best on offer at cellars throughout the city then make the most of December's warm weather by cycling, kayaking or just sipping a glass of your favourite red outside the bars in Plaza Serrano.
Wines onboard with Princess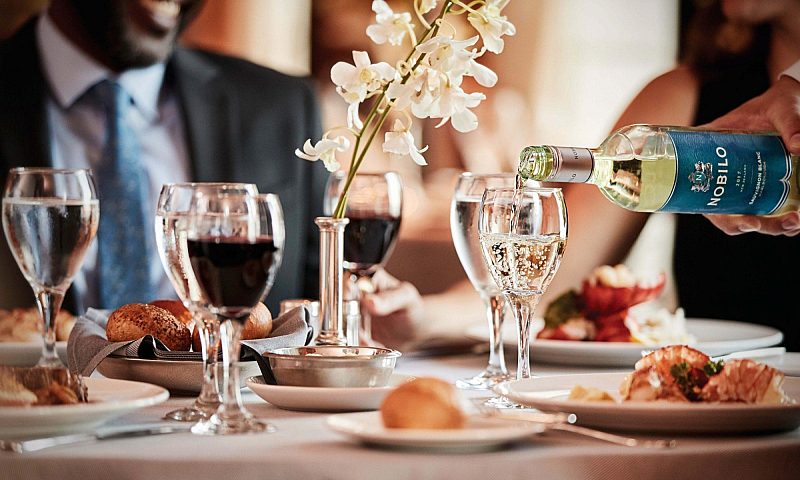 Princess
Princess guests are spoilt for choice onboard with one of the cruise industry's best wine lists, honoured with an Award of Excellence in Wine Spectator's 2019 Restaurant Awards. The Princess wine list includes 142 varieties, selected in partnership with Master of Wine and Master Sommelier Doug Frost. You can also enjoy quality wines including Opus One and Petrus by the glass in Vines bar, or sign up for the Silverado Wine Blending, creating your own blend with an expert winemaker using Napa Valley reds.
Learn about Princess' dedication to wine