Where to shop for authentic local souvenirs in New England and Canada
Visit these artisan treasure troves along the cruise route for the best New England & Canadian delights
Shopping from and supporting local craftspeople is an important part of life in Canada and New England. Residents view it as a way to connect with both the community and landscape as wood-workers, ceramicists, artists and creators in the area prioritise local materials unique to the area along with traditional ways of working that have been passed down for generations. So if you're planning a trip to New England and Canada and are looking for interesting things to do in the area, make like a local and visit some of these shops to take home some of the best, one-of-a-kind souvenirs. Plus, if your ship sails from Southampton, you don't even need to consider baggage restrictions, so you can shop to your heart's content...
Amos Pewter studio – Halifax, Canada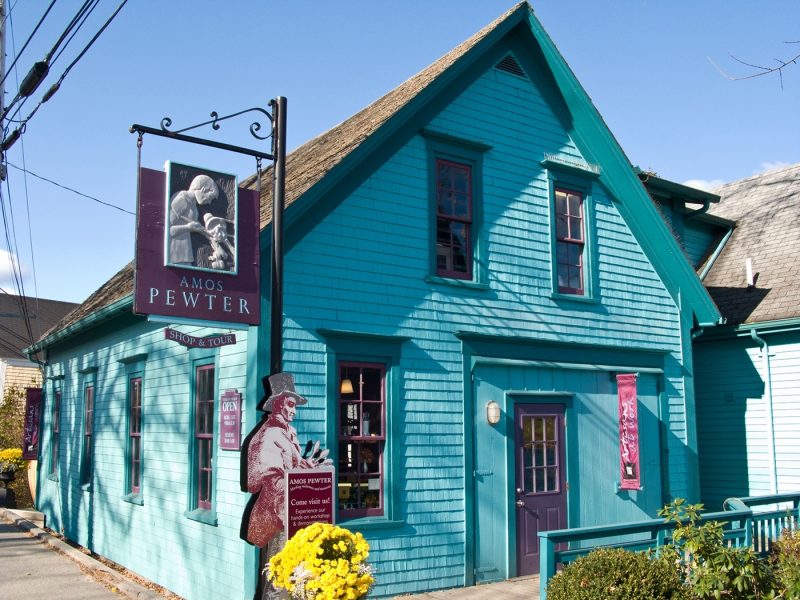 Alamy
Perfect if... you love jewellery and trinkets
The first artisan shop in Nova Scotia to become a member of the international Economusee network, which showcases traditional trades and skills. At Amos Pewter, pewter, a traditional material made of tin and copper, is combined with Novia Scotia's long history of quality artistry to make stylish jewellery, ornaments, candle holders and tableware that can all be bought in person during the Local Connections: Colonial Linenberg & Amos Pewter Experience excursion.
Farmaesthetics – Newport, Rhode Island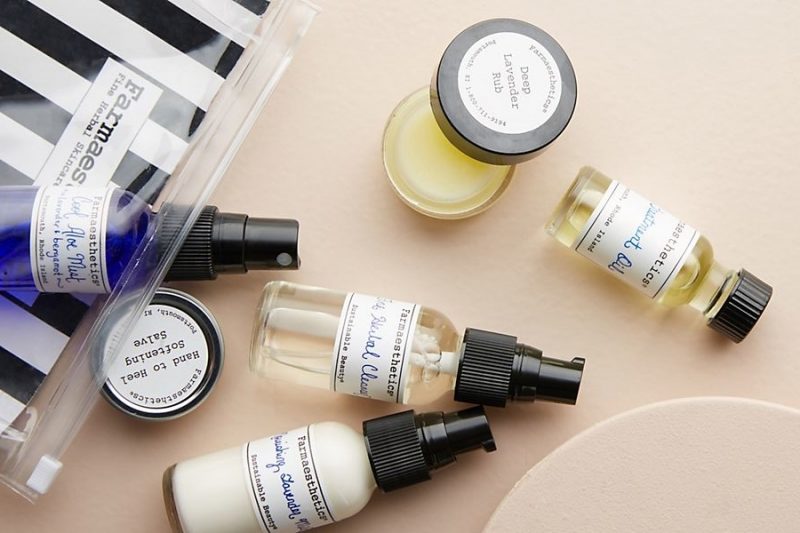 Perfect if... you're into skincare
Stock up on 100% natural skincare products, such as rosehip and mint clay masks or lavender milk body lotion, at this beautiful cosmetics shop. Loved by the beauty industry, Farmaesthetics' products are made locally in Rhode Island and use only certified organic herbs, flowers, oils and grains. Be sure to book in for one of their in-store restorative facials before you visit, which are tailored to your individual skincare needs and include a relaxing hand massage as well.

Lisa-Marie's Made In Maine – Portland, Maine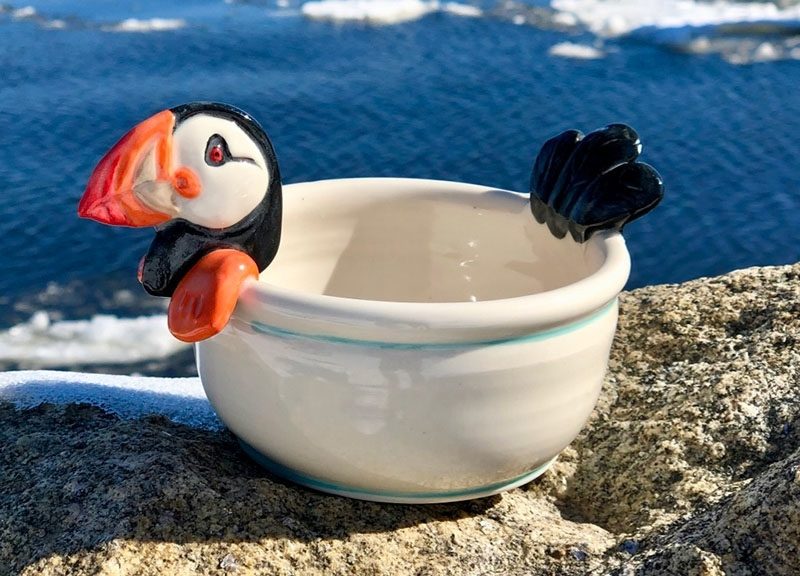 Perfect if... you're into pottery
Packed with regional products ranging from original artwork to natural soaps, to intricate jewellery made with glass pieces found along the Maine coastline, Lisa Marie's store is an essential stop for authentic and quirky New England gifts for both loved ones and yourself. Keep a look out especially for Devenney Pottery's creations (see left), which are hand-made by Mary and Joe, a local husband and wife team.
NovaScotian Crystal – Halifax, Canada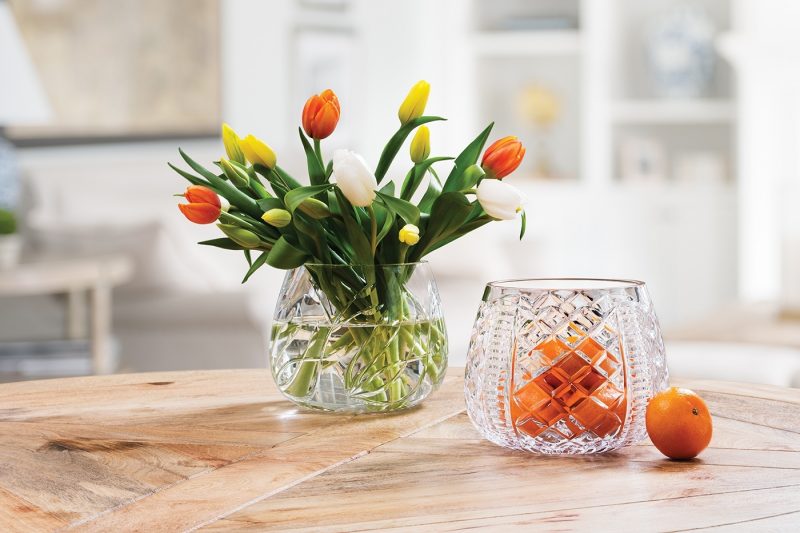 Perfect if... you're looking for a total one-off
You'll find an array of stunning gifts to take home from NoviaScotian Crystal, Canada's only maker of mouth-blown, hand-cut crystal. Every piece here is unique and hallmarked with the symbol of a cut crystal glass, so each bowl, vase, paper weight and carafe is guaranteed to be handmade and authentic. If you can tear yourself away from the shop – expanding your gin glass collection is top priority, of course – be sure to peek into the studio to see the glass-blowers at work.
Peterboro Basket Company – Peterborough, New Hampshire (from Boston)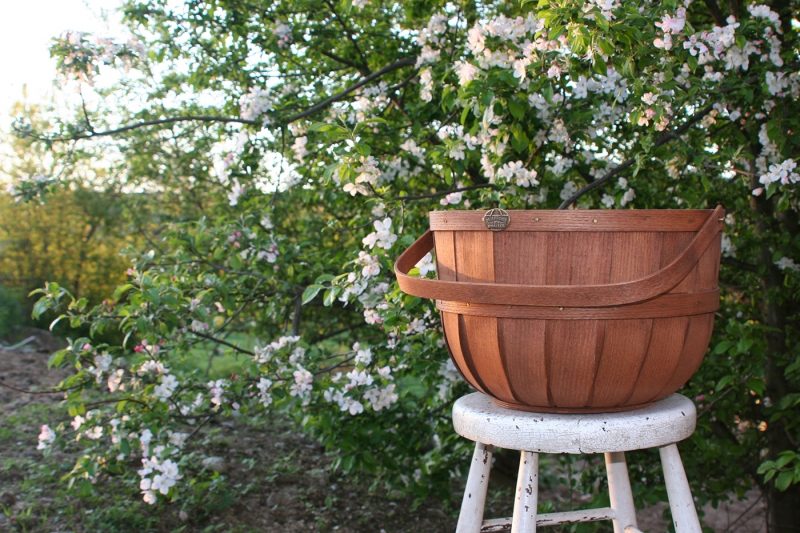 Perfect if... you're into interiors
If you love filling your house with pieces from your travels, or are especially interested in authentic homewares, then be sure to browse the incredible wooden baskets at Peterboro Basket Company. The oldest continuous manufacturer of baskets in the USA, PBC's ash wood weaves come in all shapes and sizes, plus numerous different dyes. These much-loved baskets recently appeared on the silver screen too, featuring in 2019's Little Women.

Handworks Gallery – Saint John, New Brunswick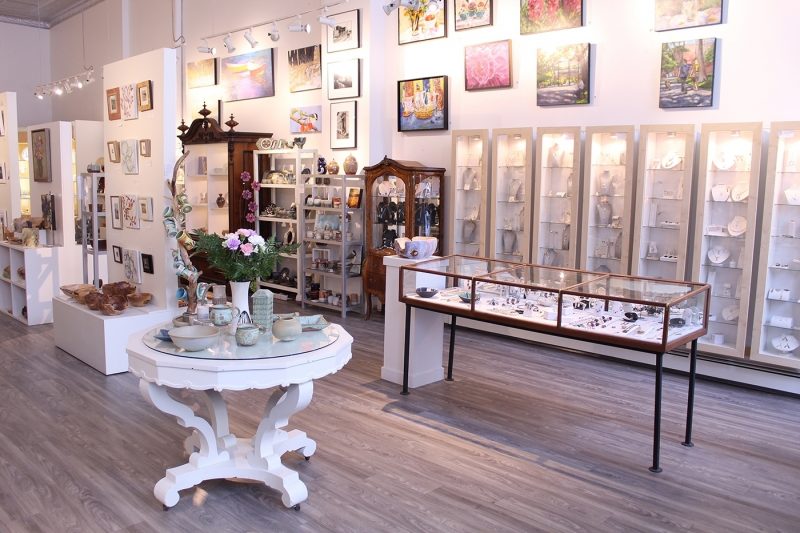 Perfect if... you're into glassware
This artisan store in Saint John stocks the work of over 90 homegrown craftspeople. Shelves here are lined with the likes of fabric tapestries, hand-dipped pottery, quirky jewellery and hand-dyed scarves. For an extra special souvenir, keep your eyes peeled for the striking, liquid-like vases created by glassblowing artist Tia Saley's – her pieces are some of our favourites.
Maine Craft – Portland, Maine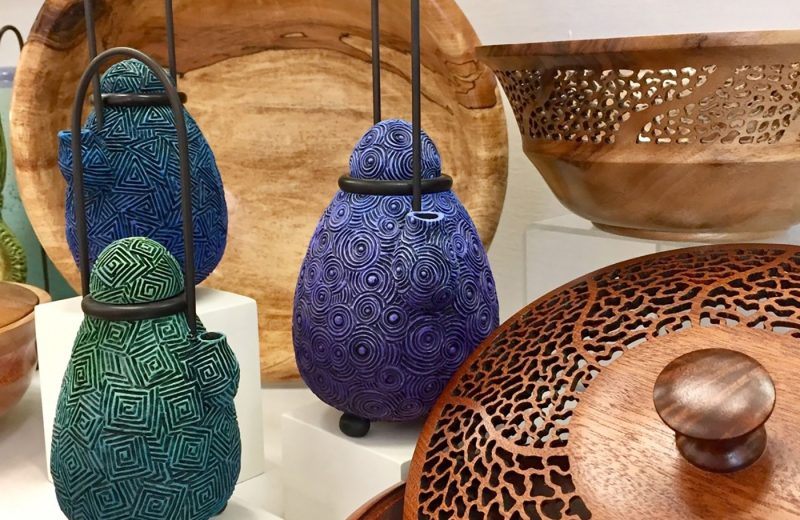 Perfect if... you're in the mood to browse
Located in the historic Mechanic's Hall, this craft market sells the work of over 130 local artists and makers including blacksmiths, carpenters and ceramicists, alongside locally made goods such as handmade soaps and toiletries, plus Maine's famous blueberry jam (a real must buy!).
Shop until your heart's content in New England and Canada
Have more unique experiences in incredible destinations...