What to pack for your cruise holiday
Here's our essential packing list for your holiday, whether you're a first-time cruiser or a total veteran
It may not be the most exciting part of a trip, but packing well is key to ensuring a great holiday. So, whether you're new to cruises or a seasoned explorer on the sea, it's always useful to get a reminder of what to bring before you embark, which is where our cruise packing list comes in. Our top packing tips below will set you, and your suitcase, up for a hassle-free holiday.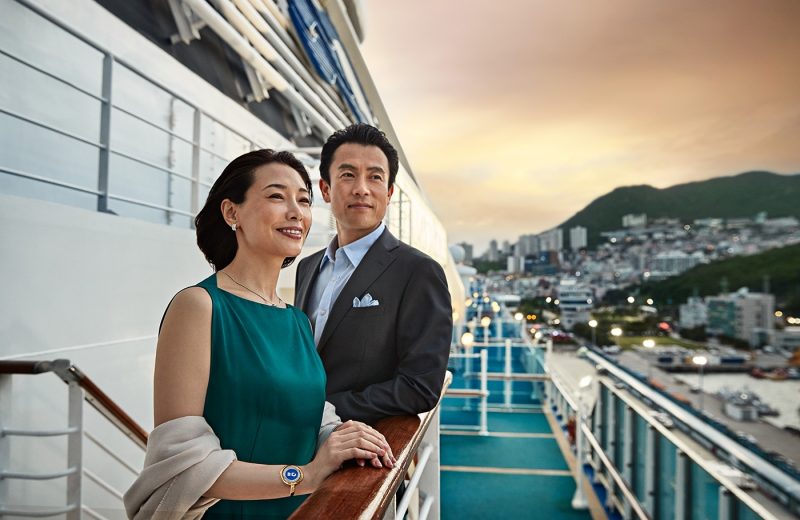 Dressed to impress for formal night © Princess
For evenings onboard
On formal dining nights, women should wear ball gowns or cocktail dresses, while men get suited and booted in tuxes, black tie and smart shirts. For other evenings onboard, the dress code is smart casual. And, while you may be cruising in balmy climates, don't forget a few warmer items – pashminas, cardigans, a light jacket – for when it gets chilly out on deck once the sun has set, or if you're sensitive to air conditioning inside as well.
For sea days
Daytimes onboard can be as action-packed as a day onshore or a time for rest and total relaxation – we suggest packing for both scenarios. Make sure you've got: swimwear and flip-flops for lounging by the pool; comfortable cover-ups and sun hats for sunbathing out on deck; and comfortable sportswear and trainers if you want to utilise the ship's extensive sports and leisure facilities. A reusable water bottle is also great to have on hand to help keep you hydrated, whatever you get up to.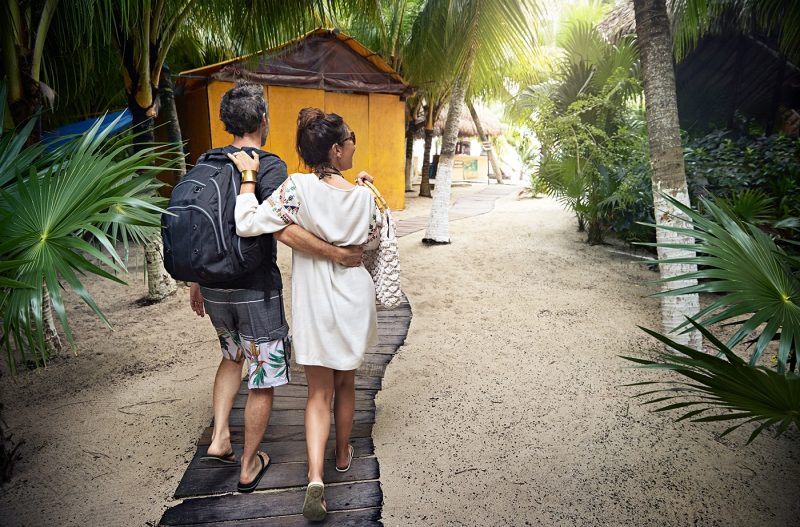 Exploring off the beaten track © Princess
For onshore walks and nature trails
Comfy shoes are a must and should be suitable for the terrain you'll be treading, whether it's wild or urban. If you're visiting warm destinations sun protection is required, as is insect repellent if you'll be wandering somewhere with lots of bugs. A light backpack or tote bag will also be invaluable when you're exploring, for storing essentials (water bottle, sun cream, medication) and transporting any treats you happen to find in the local shops. And if you want to take holiday photos that are a cut above what your smartphone can manage, remember to bring your camera. Depending on what shore excursions you have planned, a pair of binoculars will help out with any wildlife-spotting, too.
For the beach
If your cruise involves beach stops, make sure you're prepared. A small waterproof bag will allow you to paddle and swim without worrying about leaving your valuables unattended on the shore, while a good-sized beach blanket or mat makes drying off (and having a picnic afterwards) much more pleasant. If you're planning on seeing some marine life while dipping in the sea, don't forget your snorkel and mask.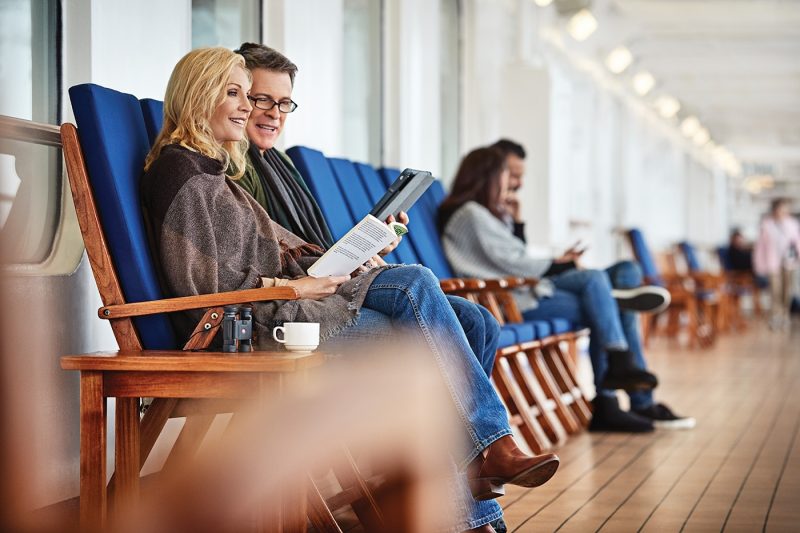 Getting lost in a book out on the deck © Princess
For entertainment
While the ship offers endless ways for you to keep entertained, if you're looking for some quiet time alone with a book, an e-book reader will come in very handy. Many guests also pack a tablet computer or small laptop for watching films, staying up to date with their favourite TV shows, and keeping in touch with loved ones at home. If you're cruising on a Princess MedallionClass ship, you'll have access to MedallionNet, which offers the fastest wi-fi at sea, OceanView streaming on your balcony and on deck, plus family-friendly games and casino games on the MedallionClass App wherever you are on the ship. Travel board games or a deck of cards are good to pack as well, for when your eyes need a break from the screen.
For when you first get onboard
When you board the ship on embarkation day, all of your luggage will be transported on separately and taken straight to your stateroom later that day. In the meantime, you'll of course want explore and enjoy everything that the ship has to offer, so be sure to pack a small carry-on bag filled with any essentials you may need (sun cream, medication, sunglasses etc.) before you're reunited with your main suitcase.
Must-pack essentials
Finally, don't forget those small but vital items: sunglasses, sun cream, mobile phone charger, tablet/laptop charger, earphones/headphones and an umbrella, just in case. One of our top first-time cruise tips is to invest in a foldable, fabric shoe organiser rack (with several rows of pockets) that you can hang in your stateroom's wardrobe. Strange as it may sound, it's perfect for storing all the above bits and pieces in one easy place!
Of course, if you do happen to leave behind anything you need for your cruise holiday, many essentials (plus lots of tempting souvenirs, clothing and other treats!) will be available from the onboard shops and boutiques.
Choose your next cruise adventure now