Five ways to make your holiday even happier
Any kind of break works wonders for your mood – but incorporate these scientifically-proven happiness boosters into your next trip and see your glee soar
We don't have to tell you that simply going away on holiday is enough to have a major positive impact on anyone's mood. But did you know there are a few ways to make every getaway work even harder when it comes to increasing your happiness levels? Here we look at five different ways to get the biggest lift out of your next break (and where exactly to travel for maximum mood benefits)...
1. Make your escape active
The research is clear: doing things rather than having things is the route to joy. You might get a momentary high when you buy something, but for an enduring sense of satisfaction, experiences are your best bet. It's not just the experience itself, either: we get pleasure from planning, looking forward to and then reflecting on what we've done – a quadruple whammy of positivity. Doing something physical will up happiness levels further, as mountains of research show being active reduces anxiety. Even a small increase helps, thanks to those endorphins.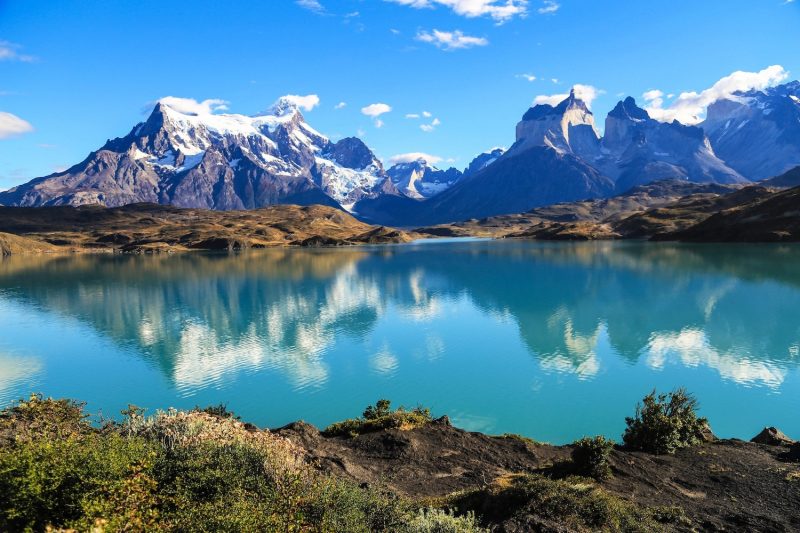 Thinkstock
Where to find the joy: Patagonia in Chile (shown above) is a perfect place to trek and explore, with views of towering glaciers, mountains, and beautiful coastline – head for Punta Arenas on a Princess cruise for the lift. If you're a water baby, the only way to reach hidden beach Playa del Amor in Mexico is by swimming through a naturally formed, 40-foot-long tunnel. If you're fascinated by history, explore the Lost City of Petra, from the port of Aqaba, in Jordan. The ancient city, was lost for 500 years but its tombs are unbelievably well preserved.
2. Explore al fresco
The science world is abuzz with proof that immersing yourself in nature gives your happiness a boost. A 2017 study found that spending time in rural and coastal locations was the best way to give yourself a lift. They examined the experiences of over 4,500 people who wiled away their free time in nature and revealed that people who visited rural and coastal locations enjoyed greater psychological contentment than those who opted for urban green spaces. Another 2017 study found that the sounds of nature – a babbling brook, the breeze rustling the trees, waves lapping on the shore – can physically change our mind and bodily systems, helping us to relax, too.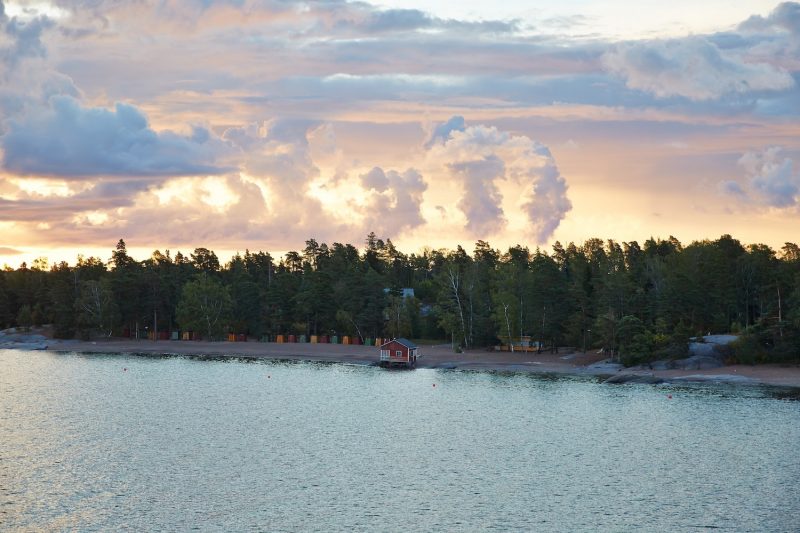 Princess
Where to find the joy: When it comes to the countries with the most protected lands, Germany is high on the list. It boasts 16 national parks covering 1,047,859 hectares. Mecklenburg has 1,900km of Baltic coastline, with vanilla beaches, UNESCO World Heritage towns and beautiful natural scenery. Nearly 42% of Hong Kong is occupied by protected reserves, and from the city itself you can swim with dolphins or hike mountains. If you love to forest bathe, head to Sweden – it has the largest forest cover in Europe – 28 million hectares – or Finland (shown above), where almost three quarters of the country is under a forest canopy.
Explore nature in the Baltic
3. Veg out and get fruity
We know eating an abundance of fruit and veg is great for our health, but an ever-increasing body of research also shows it's a powerful boon for our mood. After controlling for other factors that impact mental wellbeing (such as age, income, marital status, lifestyle and health), UK research showed people who ate more fruit and veg had greater mental wellbeing. Eating just one extra portion a day had the equivalent effect on mental wellbeing as eight extra days of walking 10 minutes per month. Another study showed people enjoyed happiness benefits for each extra daily portion of fruit and veg. Those who ate the least and upped their intake to eight portions got the same increase in life satisfaction as if they'd gone from unemployed to employed. The academics think it's down to a connection between antioxidants and optimism. Finally, a study from New Zealand found that eating raw fruit and veg improved mood and life satisfaction while making people feel they were 'flourishing'.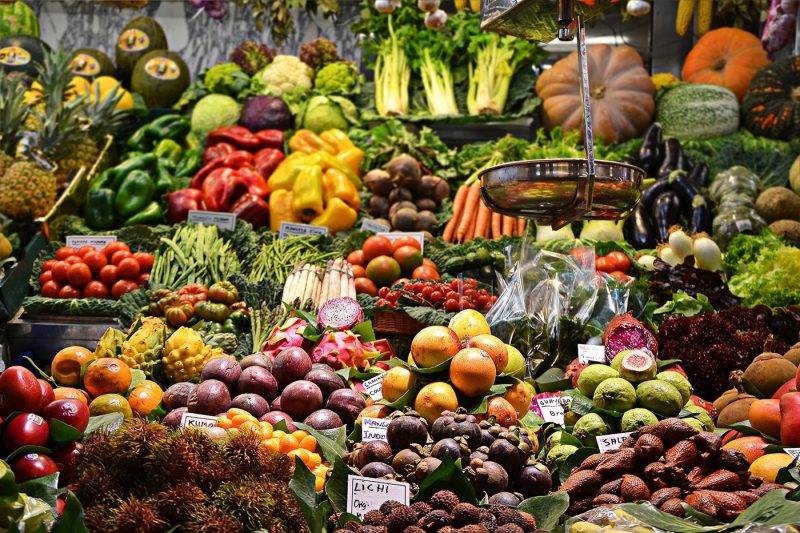 Ja Ma/Unsplash
Where to find the joy: Certain nations are famed for their devotion to veg: Taiwanese vegetarian food is incredibly tasty – you can spot a vegetarian eatery by looking for a savastika (an ancient Buddhist symbol) hanging in front of the restaurant. Italy is one of the few European nations who reach the World Health Organisation's recommendation of 400g of fruit and veg per day, so they clearly know it's important to eat the rainbow, and by 2040 Spain is expected to have the highest life expectancy in the world, thanks to their devotion to the Mediterranean diet. Bring on the gazpacho!
4. Delight in the sunshine
When it comes to nutrients that feed your soul, vitamin D is top of the class. US researchers have proven that it lifts mood during cold-weather months. We can't get enough through diet alone, and safe exposure to sunlight is your body's best possible source. We think of it as purely important for bones, but a study exploring vitamin D levels in people with Parkinson's disease found that those with higher vitamin D levels had quicker brains in tests, plus cheerier outlooks. There are vitamin D receptors in our brains, so the science makes sense.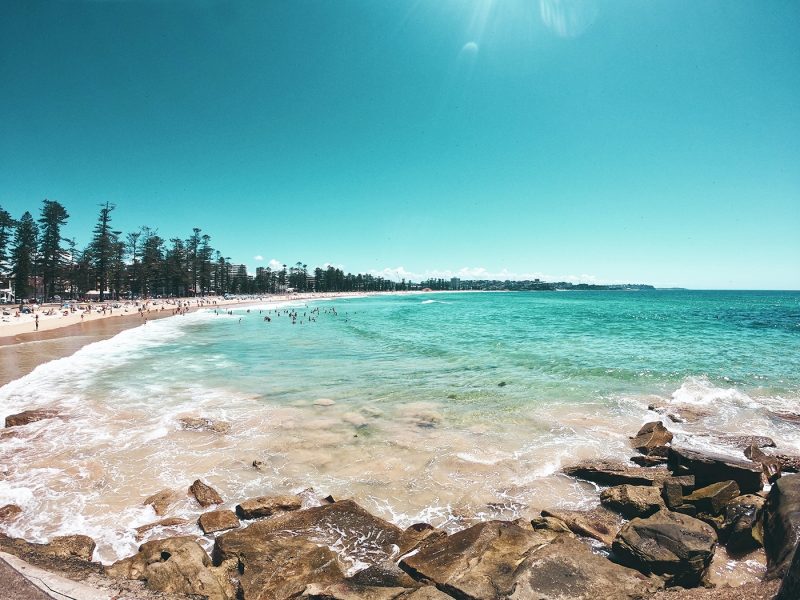 Cat Mastro/Unsplash
Where to find the joy: We all know that Australia is one of the sunniest places on earth, in fact parts of the Northern Territory glistens beneath 3,500 hours of sunlight each year. Meanwhile in Europe, the five sunniest cities include Valletta in Malta (2,957 hours of sunshine per year), Marseille in France (2,858 hours) and Lisbon in Portugal (2,799 hours), followed by Madrid, and Athens. Spend short bursts of time in the sun to top up your vitamin D levels and feel your spirits soar.
5. Dance with the locals
Loads of research confirms just how good dancing is for you: one Canadian study that looked at Argentine Tango found dancing has the ability to tap into the connection between music and the dopamine (or the 'happy hormone') systems in the brain. The study saw that engaging in tango improved mood and even boosted brainpower. Other research shows belly dancing increases positive body image, because people focus less on their appearance and more on what their bodies can do. And Irish research shows social dancing makes people feel enlivened, and even free from pain.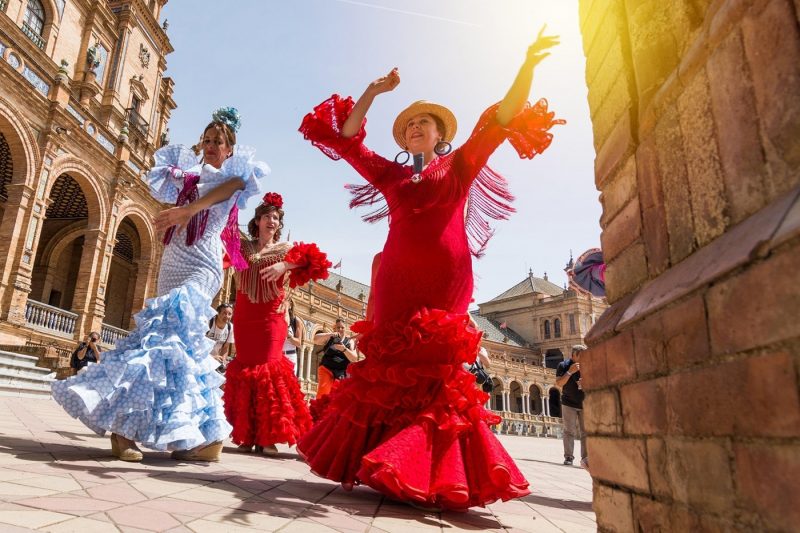 Alamy
Where to find the joy: Try the passionate flamenco in Seville, the sultry tango in Buenos Aires, a romantic waltz in its home city of Vienna or a brilliantly carefree ceilidh in Scotland.