Why our Seacation dining options will make your mouth water
Eating well is one of the great joys of a cruise and now there's even more culinary magic to look forward to onboard our UK itineraries this summer
The quality and breadth of Princess' onboard food and drink offering has always been unrivalled, but for our series of UK-based Seacations, we're taking it to the next level. While we'll still be serving our much-loved global cuisine, as we sail around the British coast it seems only right to celebrate the best of what home soil has to offer. We'll be tailoring our onboard menus on both Sky Princess and Regal Princess to feature local produce and classic British dishes, as well as making sure there are plenty of your favourite UK beers and spirits to wash things down with. Here's just a taster of what you can enjoy onboard this summer…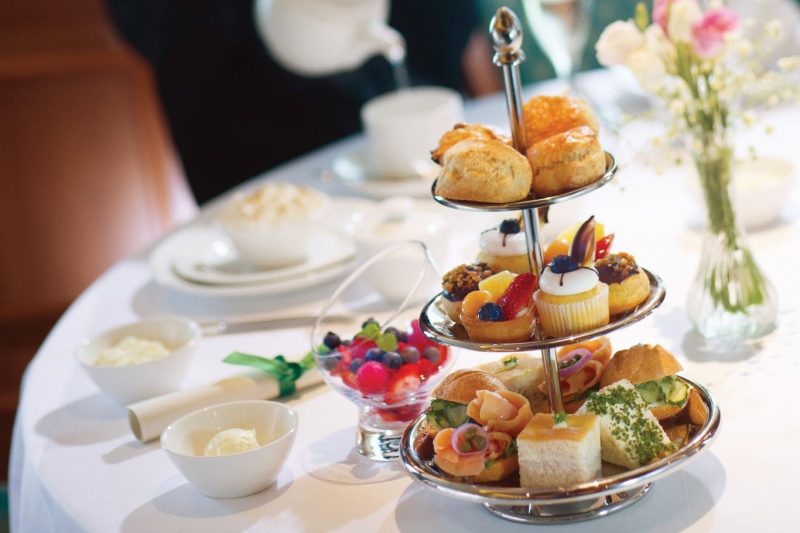 Satisfy your sweet tooth with our onboard afternoon tea © Princess
Indulgent afternoon tea
Be sure to save room at lunch for this mid-afternoon feast. Sit back and enjoy delicate finger sandwiches (complete with traditional fillings, such as cucumber and cream cheese or egg mayo with watercress) and exquisite sweet treats, like a baked Queen of Puddings topped with crunchy meringue, as well as still-hot-from-the-oven scones served with strawberry jam and Devonshire clotted cream. Regarding the tea itself, pick from a delectable selection of Mighty Leaf tea flavours. For the ultimate indulgence, why not kick things off with a glass of champagne as well? Cheers to that!
Your favourite beers
Raise a glass to the best of British brewing with a selection of premium beers served throughout Sky Princess and Regal Princess. Enjoy old favourites, such as John Smith's, Boddingtons bitter and Newcastle Brown Ale, as well as lesser-known options including Bath Ales' Gem ale – a malty, hoppy award-winning number.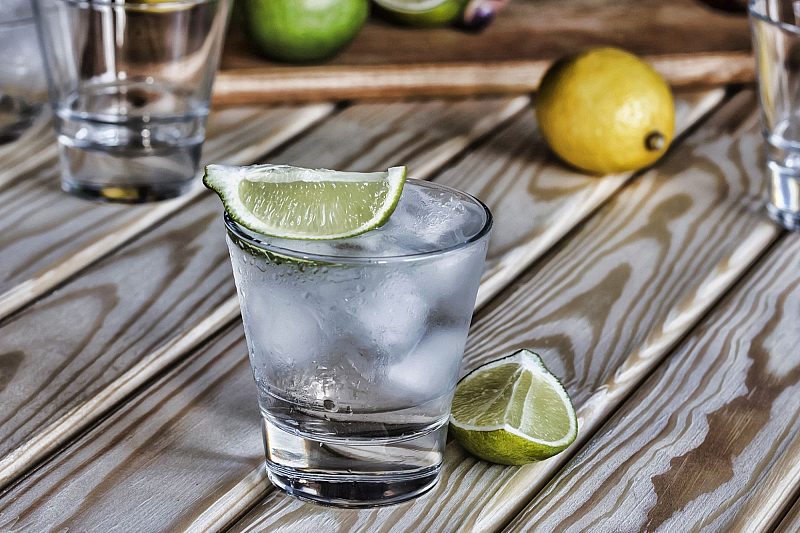 Just the tonic: take part in our local gin tastings during your Seacation © Princess/Shutterstock
Plenty of gin-spiration
Nothing hits the spot like a good gin and tonic, and sipping one when on holiday somehow makes it taste even better. Take part in our onboard tastings, too, and you can learn more about the flavour profile of different gins and the botanicals used to make the juniper spirit. Guests will be able to taste a range of quality samples from well-known names, including Tanqueray and Gordon's, plus those from newer distillers, such as Bloom, which has been made at a distillery in north-west England since 2009.
Dinnertime favourites
Exclusively for our series of Seacations this summer, our onboard dining rooms will be serving a selection of much-loved British classics. Guests can choose from dishes such as hearty Lancashire hotpot and roast potatoes, tender steak and onion pie topped with flaky pastry and a creamy vegetable curry with basmati rice and naan bread. Local ingredients including English bacon will feature on the menu, while condiments and side dishes will also offer a taste of home, as Branston Pickle, Heinz Baked Beans and English mustard will be available onboard, too.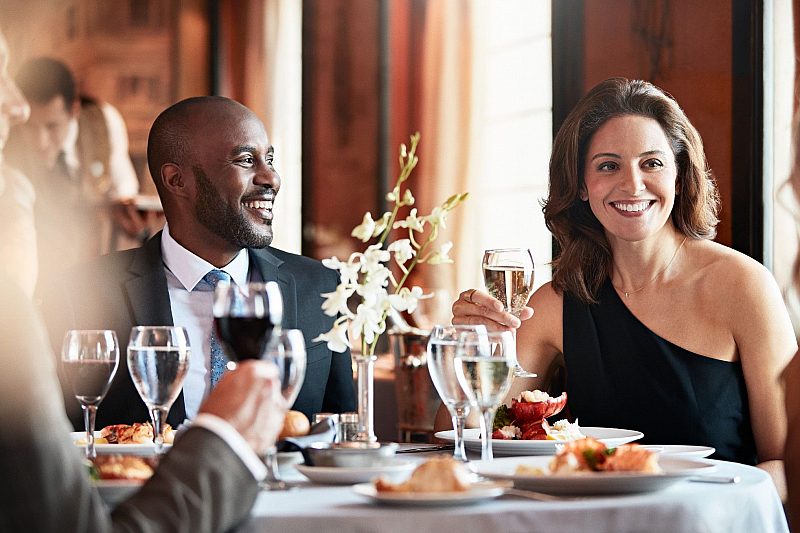 Choose your preferred time to eat with Dine My Way on the MedallionClass app © Princess
Dining flexibility with Dine My Way
This summer, you'll be able to customise your onboard dining with Dine My Way. As part of the MedallionClass app, guests will be able to choose a preferred eating time in the main dining rooms each day (so you won't be restricted to a certain sitting throughout your cruise), easily make and amend reservations in speciality restaurants and also register dietary requirements and dining pace in the app. And, as before, using the OceanNow feature in the app allows you to order whatever food and drink takes your fancy to wherever you are on the ship, whenever you like!
Global flavours
As you would on any other Princess cruise, you can still enjoy dishes and delicacies plucked from around the world during your Seacation. Find hand-stretched pizza, fresh patisseries, fine Italian coffee and gelato, plus an array of global cuisines in World Fresh Marketplace (Sky Princess) or Horizon Court (Regal Princess). On top of that, you can devour fresh pasta and other Italian trattoria staples at speciality restaurant Sabatini's, find modern French flavours at Bistro Sur La Mer (Sky Princess only) and savour succulent chops at New York-style steakhouse Crown Grill.
Come onboard with us this summer!