Princess MedallionClass: A league of its own
Avid traveller and seasoned cruise guest Liz Darke explains how Princess MedallionClass was the cherry on top of a brilliant holiday when she was onboard Crown Princess
The Princess MedallionClass Experience powered by the OceanMedallion makes cruising with Princess even more of a pleasure than it is already. It allows for speedy embarkation, easy access to ship information like deck plans, onboard activities, plus the best Wi-Fi available at sea and an added layer of incredible service onboard.
The benefits begin before you even set sail. Using OceanReady within the MedallionClass app, I entered all my details at home beforeI headed off. When it came to embarkation, the process was quicker and easier than ever. Anchors away!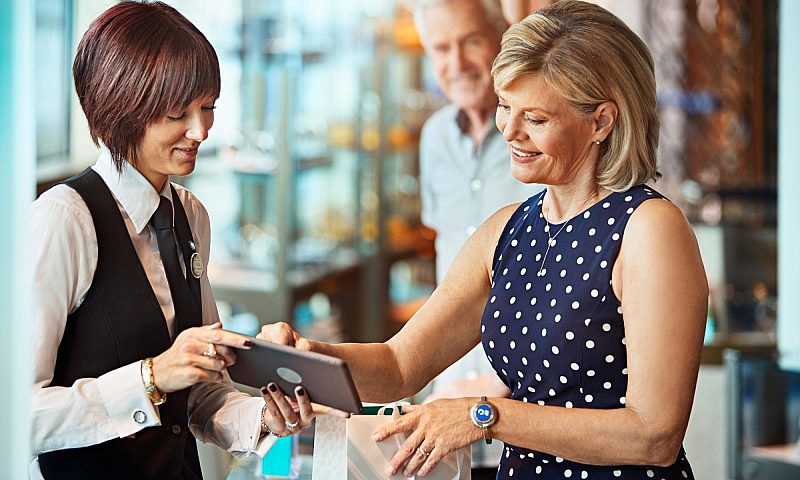 Princess
Every Princess MedallionClass guest is treated to an OceanMedallion as well, and this small disc – the size of a 10p coin – acts as a key card, credit card and location tracker onboard. When I first approached my stateroom, the door automatically unlocked. With an OceanMedallion, stateroom entry is keyless, so getting in with my bulky handbag and sun hat in tow was a breeze.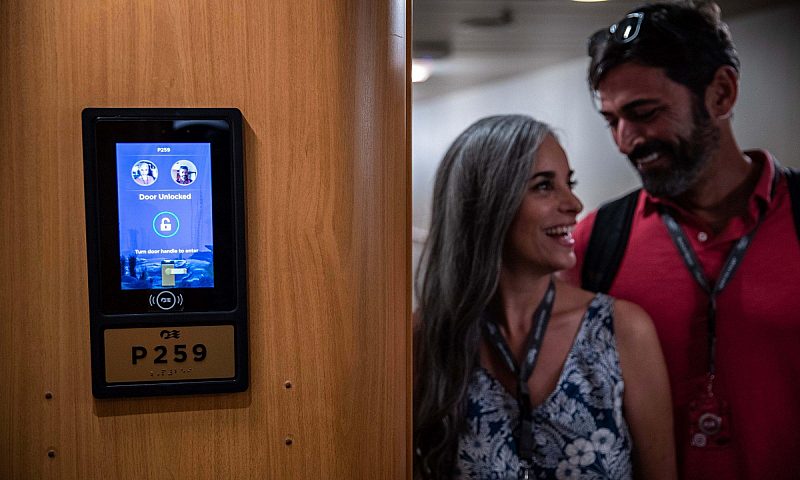 Princess
Making every moment easier
The Crown Princess, with its 19 decks, numerous cafés, bars restaurants seemed a little overwhelming to navigate at first. But with the help of the in-app OceanCompass, or one of the many MedallionClass interactive screens onboard, (found in most hallways and reception areas), I could see my location on the ship, search for new locations (the Horizon Court buffet, please!) and get directions. I could also find the locations of my family members – via their OceanMedallions, I could see their whereabouts on the ship (already at the buffet, of course), which proved extremely useful when meeting up over of the course of our cruise. I first experienced my favourite Princess MedallionClass perk when relaxing on the pool deck. Using the OceanNow feature in the app, I ordered a cocktail directly to my lounger. Within minutes a crew member arrived with my ice-cold piña colada and I hadn't moved more than a finger.
From that same spot, I used the in-app JourneyView to browse the activities and entertainment scheduled during my cruise, bookmarking that evening's Movie Under the Stars screening and the next morning's Zumba class. Very handy.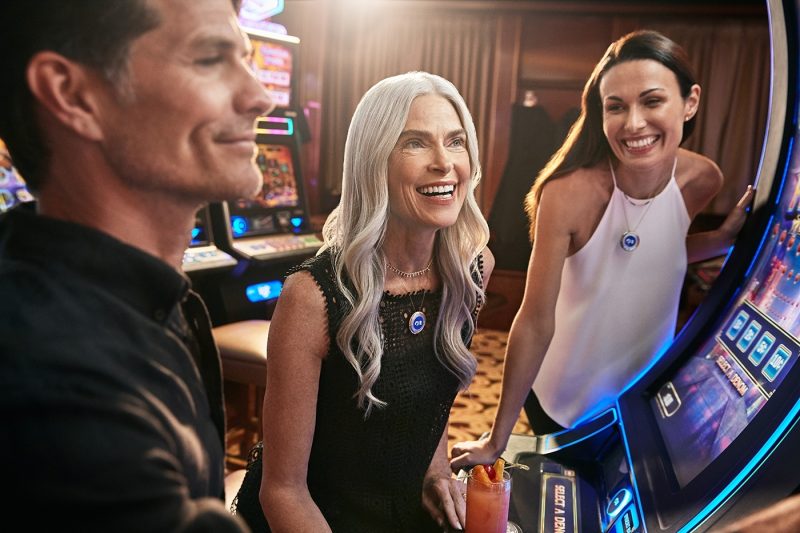 Princess
Lastly, the exceptional MedallionNet Wi-Fi was indispensable. Not only was I browsing the internet and streaming shows on Netflix everywhere onboard, but I could play fun games on my iPad using PlayOcean, and wager real money on roulette, poker and bingo from my phone with Ocean Casino – I was winning big (occasionally) without stepping foot inside the casino! While I'm no luddite, I was dubious about going completely digital on a cruise. But once I experienced all the benefits of Princess MedallionClass and how seamlessly it works, I'm a convert. It's clichéd but it's true: once you go Princess MedallionClass, you'll never go back.
Enjoy the OceanMedallion technology firsthand