Cocktails from your favourite cruise destinations
Let these cruise-destination-inspired cocktails take you on a delicious journey
Cocktails go hand in hand with holidays – a locally inspired tipple has long been the best way to toast an exotic escape. Think glamorous Singapore Slings or Bellinis sipped while enjoying Venice canal views.


Now, celebrity mixologist Rob Floyd (below) has teamed up with Princess Cruises to create the next generation of tropical cocktails, inspired by the exciting destinations on your cruise. Which one do you fancy?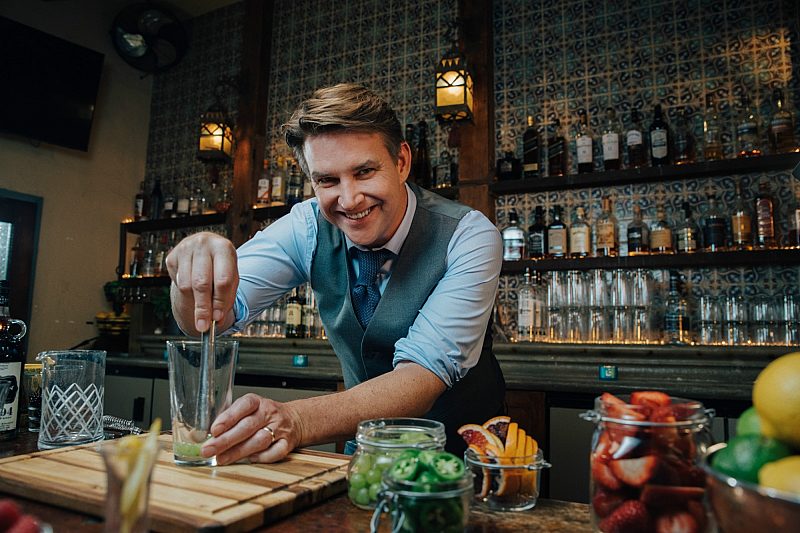 Princess
Cuba: Zero Mojito
What's in it: Fresh mint, lime, simple syrup, Sprite

The Mojito is one of Cuba's oldest cocktails, said to be a favourite of Ernest Hemingway during his time there. If you find yourself in Cuba, visit La Bodeguita del Medio in Havana, where the writer was said to enjoy the tipple (as well as El Floridita bar, where apparently he preferred a daiquiri). It is believed the mojito's name comes from the African word mojo, which means 'to cast a little spell', and the mint and lime pair perfectly for a refreshing, if a little spellbinding, beverage. This mocktail may have sacrificed the traditional rum ingredient, but it has all the flavour of a Cuban classic. Plus, the fact it's sans rum means you can sip with abandon.
France: Ver-Jus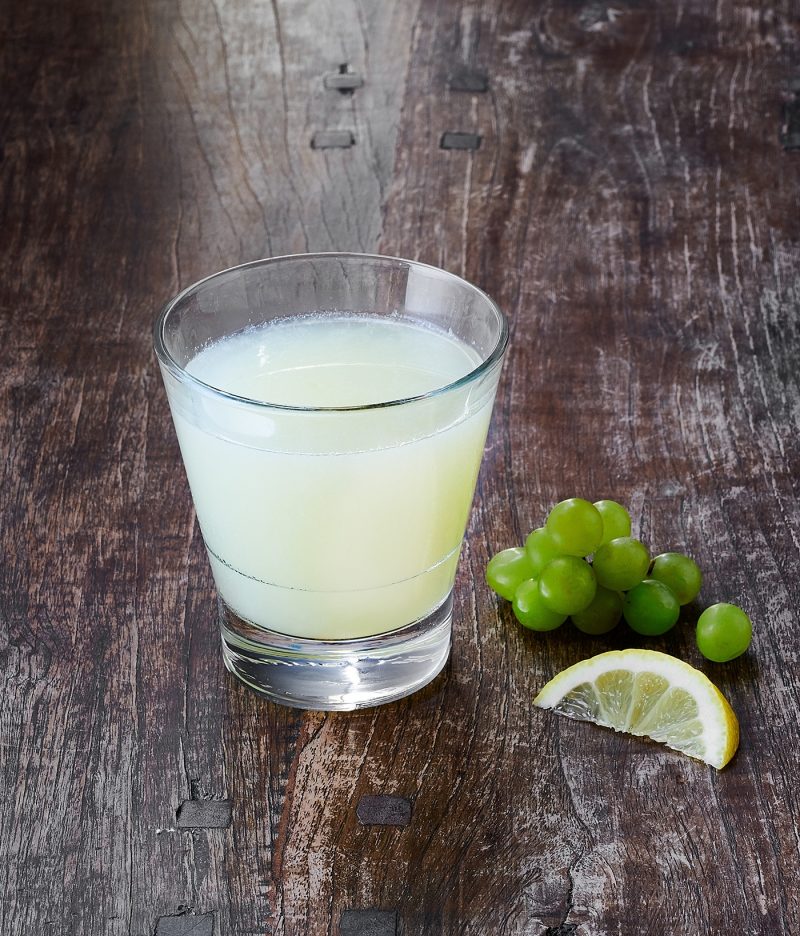 Princess
What's in it: St. George "Terroir" gin, St-Germain, muddled green grapes, lemon juice, simple syrup

If there's one drink synonymous with France, it's wine. From Bordeaux and Burgundy to Champagne and Beaujolais, French vintages have long adorned our dinner tables and restaurant menus. Perhaps this is why muddled grapes take centre stage in this cocktail, uniquely designed to honour France's winemaking heritage. Sweet grapes, balanced with sharp lemon, are blended with St. George gin, a spirit that is increasingly popular in France. Together, they create a cocktail that represents the fusion of France's traditions with its innovative new drinks scene.
The Caribbean: A Trip to the Tropics
What's in it: Absolut Elyx, apricot liqueur, orange, pineapple & pomegranate juices

The exotic fruits in this cocktail conjure up images of white-sand beaches and swaying palm trees, the glittering Caribbean Sea and laid-back calypso rhythms. Apricots were first brought to the Caribbean by intrepid explorer Christopher Columbus and have flourished on the sun-drenched islands ever since. Columbus made a few tasty discoveries on his travels, including trying his first pineapple on what is now Guadeloupe. Pomegranates and oranges also grow on these isles, and their addition creates a sweet, fruity base that is tempered with vodka for a refreshingly drinkable cocktail.
New York: Amaretto Manhattan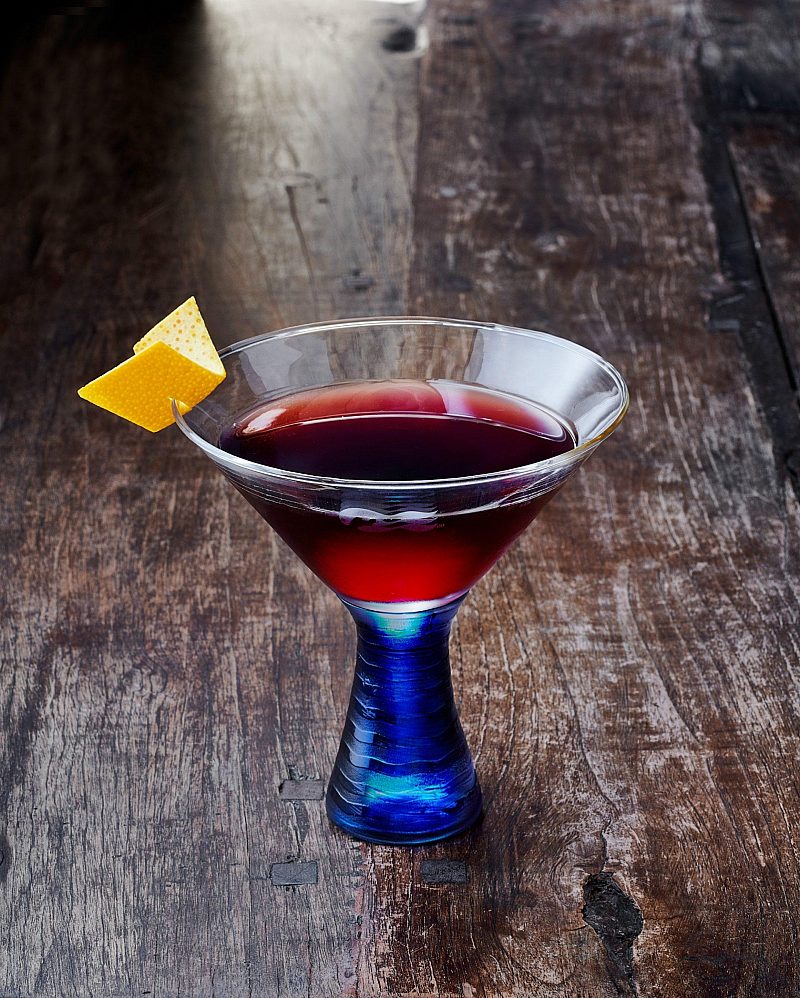 Princess
What's in it: Bulleit Bourbon, Disaronno, sweet vermouth, Angostura orange bitters

It is the cocktail that defined the Big Apple. Slightly bitter, slightly herbal, but with deep layers of flavour, making it completely delicious. Now, this New York classic has been given a makeover for your transatlantic cruise. Yes, it still has bourbon – that barrel-aged American whiskey, traditionally made from corn – but it has been mixed with Italian Disaronno, famous for its almond amaretto flavours. It's a combination that could only have been born in New York, home to the largest Italian-American population in the US, who gave the city delicious pizzas, macaroni and sweet cannoli pastries.
Enjoy the Big Apple on a Princess cruise
Italy: Italian Sunset
What's in it: Aperol, Bombay Sapphire gin, lemon juice, simple syrup, Angostura bitters

Is there anything more distinctively Italian than that red-orange bottle emblazoned with the name Aperol? Even the colour evokes warm Tuscan evenings and Amalfi Coast sunsets. Invented by brothers Luigi and Silvio Barbieri in 1912, Aperol's secret recipe is based around a blend of sweet and bitter oranges and herbs. It found fame after World War II and was first mixed with prosecco in the 1950s. Now, Aperol has been given a new twist: its orange flavours blended with lemon juice and the crispness of Bombay Sapphire gin. It is as warm as an Italian summer's day and as refreshing as a dip in the Adriatic.
Mexico: Mayan Heat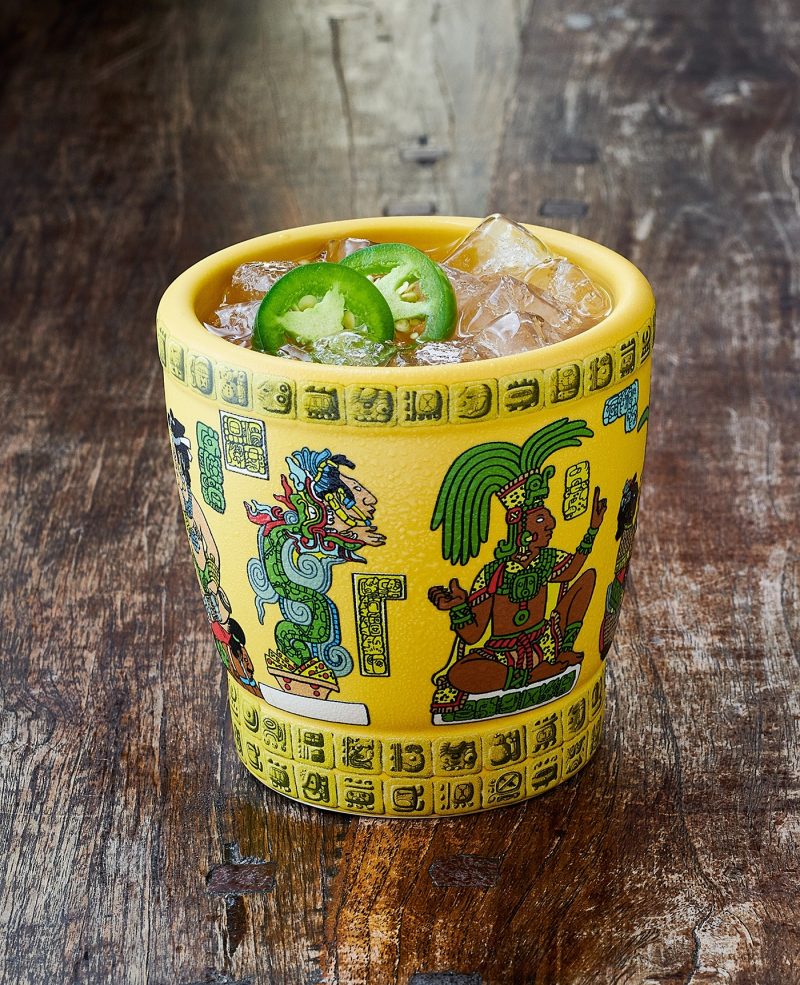 Princess
What's in it: Patrón Silver Tequila, triple sec, lime juice, agave syrup, muddled jalapeño

Mexican food is famous for two ingredients – chilli and lime, a fiery and fresh combination that is best enjoyed washed down with a shot of Mexico's most iconic drink, tequila. Which is exactly why this cocktail is the perfect embodiment of Mexican flavours. The chilli and lime are balanced with sweet agave syrup, made from the same blue-tinged plants that are grown exclusively in Mexico's Jalisco state to make tequila. The Mexicans of Jalisco are such fans of this distilled delight that they have both a volcano and a town named Tequila. We suggest enjoying with a bowl of tortilla chips and fresh guacamole. Muy bien.
Fancy having a go at making one of these cocktails yourself? Visit Princess.com for the recipes.