Five reasons foodies will fall in love with Enchanted Princess
Set sail on a culinary odyssey that'll have you coming back for seconds (and thirds!)
Exceptional dining is always a key ingredient on any Princess cruise, but the arrival of Enchanted Princess brings a whole new set of first-rate eating and drinking experiences. Whether you're looking for fine-dining, perfectly mixed cocktails, fresh pasta made in front of your very eyes or something else completely, you'll find it on Enchanted Princess. Put simply, the newest ship in the Princess fleet offers foodie heaven and here's why…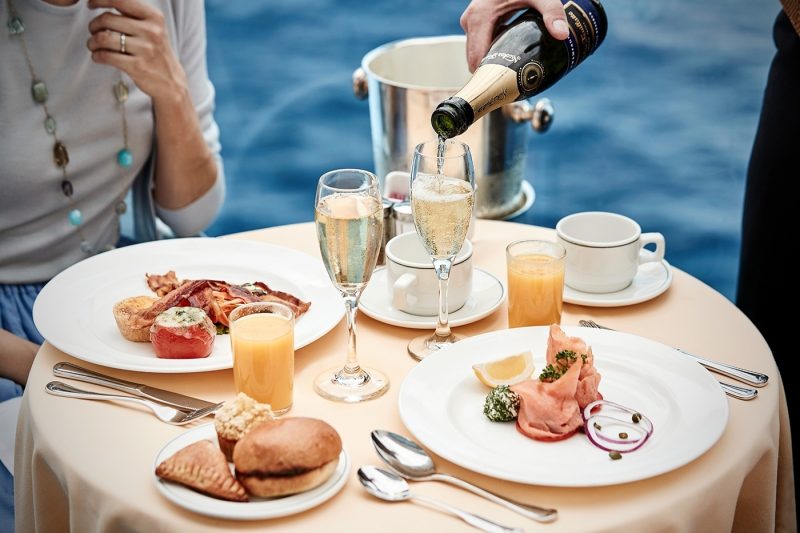 Make the most of our al fresco dining options onboard Enchanted Princess © Princess
You can eat al fresco in unparalleled style
Enchanted Princess features more outdoor dining options than any other Princess ship, meaning you'll be able to make the most of horizon vistas and endless sunshine like never before. There really is no better way to soak up the joy of sailing than by enjoying every meal with a side of prime sea views and the meditative sound of the ocean.
You can see perfect pasta being made
For the first time on any Princess ship, you'll be able to experience something every foodie should tick off their bucket list: witnessing fresh pasta being rolled, cut and crafted by hand. You'll find this feat of gastronomic skill taking place at Sabatini's, a homely but stylish trattoria that gives guests a taste of traditional Italy in collaboration with renowned chef Angelo Auriana. See reams of spaghetti and penne being made in the Pasta Room before sitting down to devour them alongside colourful antipasti, fluffy focaccia and fresh lobster, too. Buon appetite!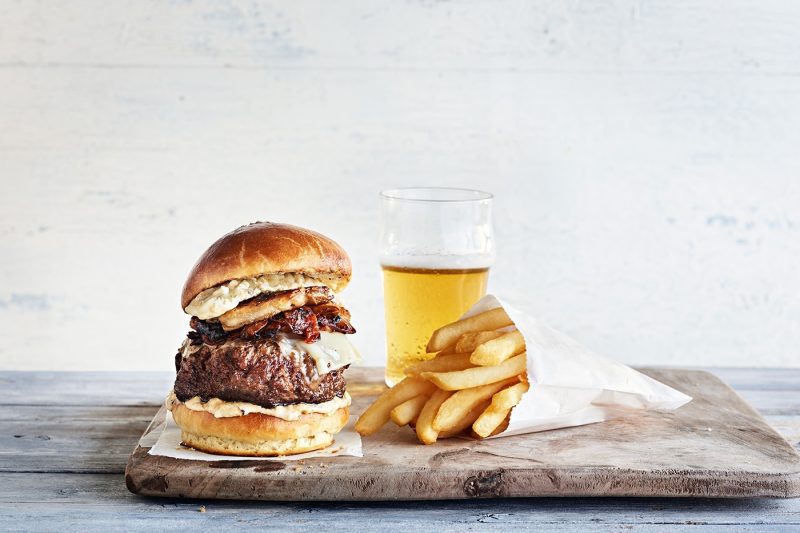 The best burger at sea: tuck in at our new Salty Dog gastropub © Princess
You can dine at a top-notch gastropub
On Enchanted Princess, our much-loved Salty Dog venue has expanded into a fully-fledged gastropub for the first time ever. The menu is led by award-winning chef Ernesto Uchimura, whose culinary ethos is based around 'innovative and modern comfort food', and you can scoff everything from hefty burgers (touted as the best burger at sea, may we add) to gourmet small plates. When it comes to refreshments, there's a selection of world beers and craft cocktails on offer, including the must-order Salty Dog Negroni.
You can have food delivered anywhere on the ship
If you're after a snack while laid on your sun lounger or a nibble when relaxing in one of the lounges, it's no problem: our MedallionClass app feature OceanNow lets you order food and drink to any location on the ship. Simply let the app know what you're craving with a few taps on your smartphone or tablet and a crew member will deliver your order straight to you.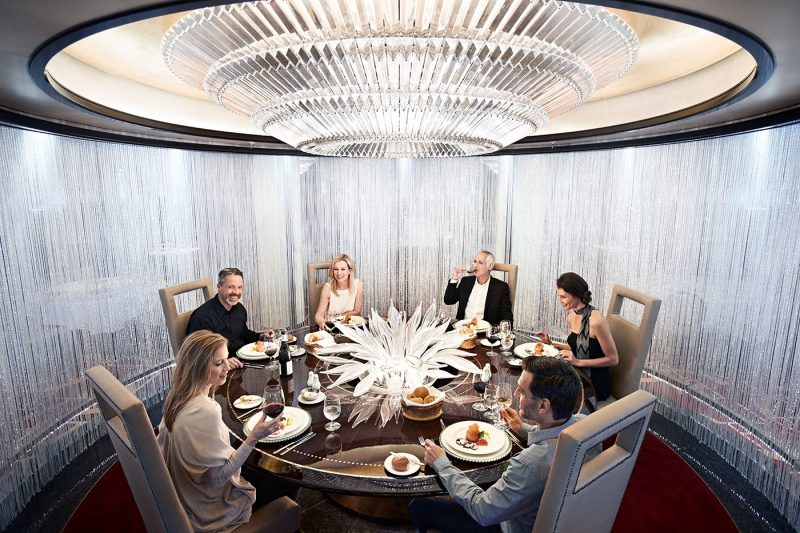 The ultimate foodie experience: the Chef's Table Lumiere © Princess
You'll have your pick of cuisines
Rest assured there'll be something for everyone to tuck into on Enchanted Princess, with a brimming selection of favourite dining options plucked from our other ships. This includes everything from Neapolitan-style pizzas straight from the wood-fired oven at Gigi's to a multi-course gastronomic experience at the Chef's Table Lumiere, where passengers get a behind-the-scenes look at the galley, before enjoying champagne and hors d'oeuvres with the Executive Chef. There's also fine French cuisine to sample at Bistro Sur La Mer (created with acclaimed chef Emmanuel Renaut, who has three Michelin stars to his name) and a buffet bursting with global flavours at World Fresh Marketplace. Yes, we did say it was foodie heaven…
Excited to sail on Enchanted Princess?