Why sailing from a Mediterranean city adds more to your holiday
Get the most from your cruise by spending some time in and around port before or after sailing
Want to get even more out of your holiday? The ports that our Mediterranean itineraries start and finish in – Piraeus, Barcelona, Civitavecchia and Trieste – offer plenty of adventure, so adding a few hours or even a few days either side of your cruise means you can easily extend your trip. If you're wondering how to really make the most of your travels, here's a taster on what you could do before or after your time onboard.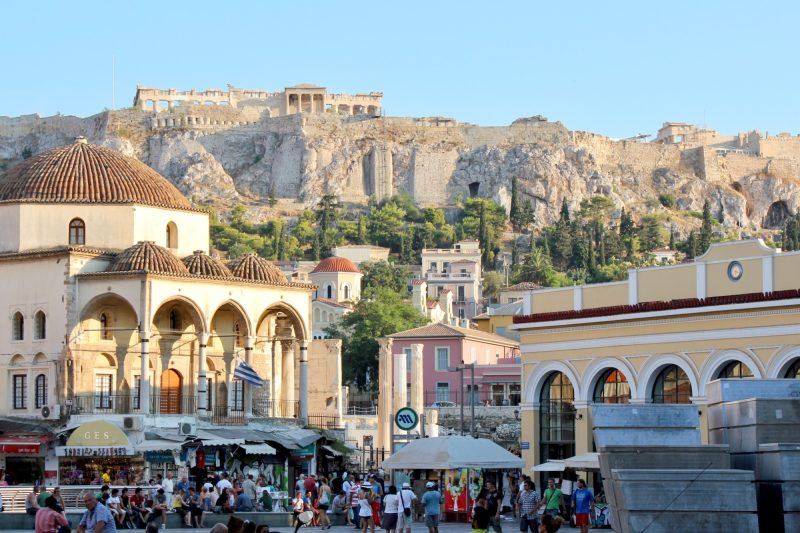 Wander the buzzing Monastiraki neighbourhood in Athens, accessible from Piraeus © David Tip/Unsplash
Piraeus
Any traveller will feel blessed while touring the Greek islands (hello, blue sea and white beaches!), but a visit to Athens, which is less than a 30-minute drive from the port of Piraeus, is truly a gift from the gods. No other city offers the chance to see buildings of such long-standing renown – the Acropolis has been a site of importance for nearly 2,500 years. The Princess debark tour to Athens from Piraeus ensures you see the most iconic and interesting parts of the ancient citadel, including its magnificent temple to the goddess Athena, the Parthenon. Of course, you must enjoy some modern Greek culture while there, too, and Athens is overflowing with incredible food, drink and shopping. The ancient neighbourhood of Plaka provides cobbled streets to wander through and plenty of tavernas to rest in, but to get a true taste of 21st-century Athens, head to Monastiraki, where the street food options are world class. The gyros, souvlaki, loukoumades (deep-fried honey balls) and wood-fired pittas will make you wish you'd booked to stay a whole extra week.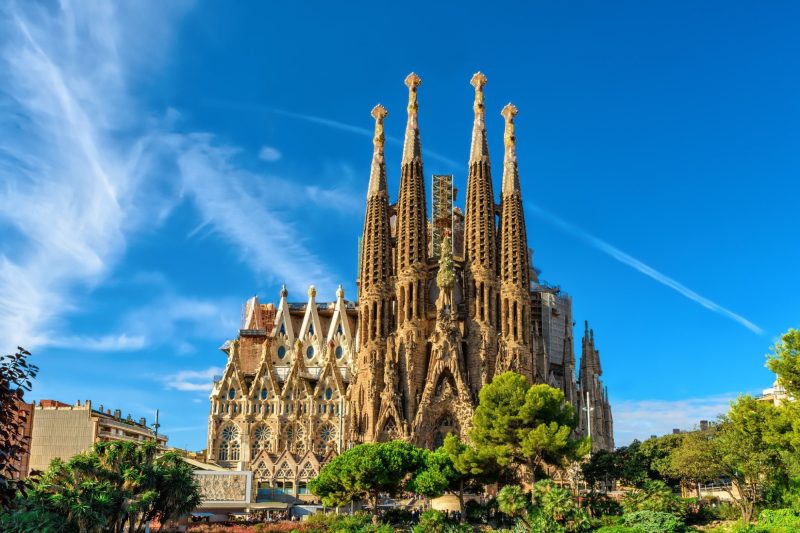 Admire Antoni Gaudí's masterpiece, Sagrada Família, in Barcelona © Princess
Barcelona
The great thing about a city that loves to snack is that no matter how long you're in town, you can eat the speciality dishes. And in Barcelona, you can complement your pintxos – bitesize bar snacks often constructed using a little skewer – with cava, cold lager or even a G&T, and feel like a local. In between bar stops, take in the city's remarkable architecture, in particular the magnificent gothic spires of La Sagrada Familia (above), designed by Antoni Gaudí. This is one of the highlights of the Princess debark tour exploring Barcelona's Gothic Quarter, which also includes the St Eulalia crypt at the Cathedral of Barcelona. Staying a little longer in Barcelona will give you time to spend a day following the colourful curvy paths through Gaudí's Park Güell, which rewards visitors with truly special views over the city, and an abundance of pretty photo opportunities.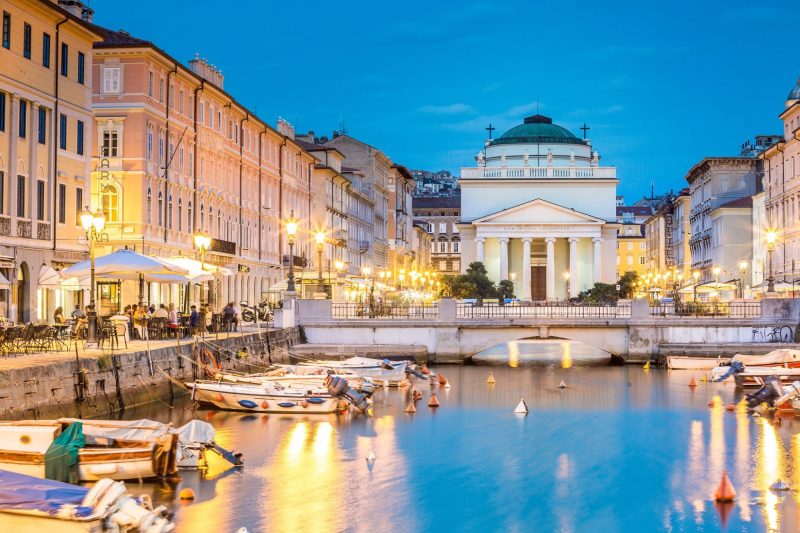 See the grand waterways of Trieste in north-east Italy © Princess
Trieste
Located between Italy and Greece, Trieste has been an important city for millennia, and its wealth of historic buildings and rich melting pot of a community are worthy treasures to show for it. A visit to Trieste delivers culture in spades: there's a modern art gallery housed in a 19th-century mansion; a copper-topped lighthouse, one of the tallest in the world, that doubles as a national monument to those who lost their lives in World War I; and the city even has its very own Grand Canal. Café culture here is also booming – don't leave without ordering a capo Triestino, the city's signature mini cappuccino that's served in a glass. Disembarking from your cruise in Trieste also gives you the opportunity to explore one of Italy's most unique and beautiful cities: Venice. Our debark excursion offers a walking tour of Venice, with a local guide revealing the secrets of St Mark's Square, the Doge's Palace, the Bridge of Sighs, and more. After a little time to find some drinks and snacks – well, cicchetti, if you're doing it the Venetian way – you're transferred to Venice airport for a fuss-free journey home.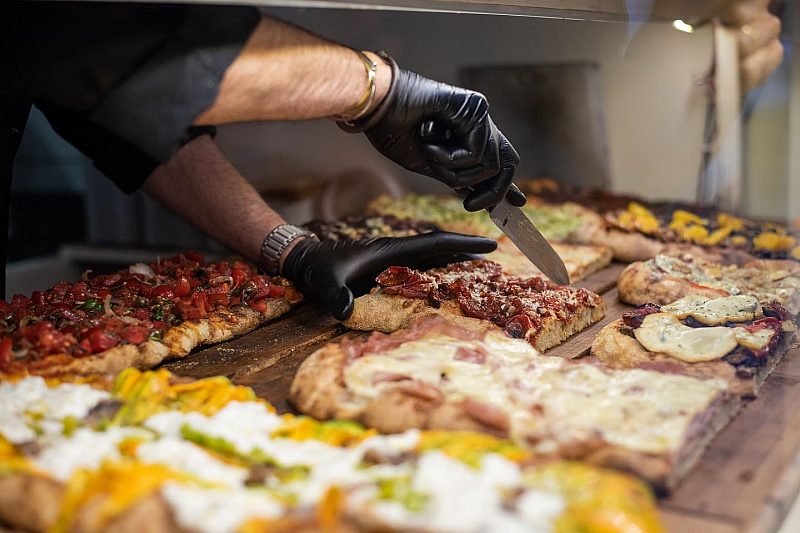 Try the delicious dough at CasaManco in Rome, accessible from Civitavecchia © CasaManco
Civitavecchia
Packed with history, religion, food and character, and a holiday destination in its own right, the city of Rome is accessible from the port of Civitavecchia in under 90 minutes. To see some of the Italian capital's most popular religious treasures – including Michelangelo's masterpieces on the ceiling of the Sistine Chapel – head off on the Princess debark tour of the Vatican & St Peter's just moments after stepping off your ship. There are iconic structures around every corner of Rome: the Spanish Steps, Trevi Fountain, Pantheon and Colosseum to name but a few. Fuel all this sightseeing with a slice of Roman-style pizza, which comes in squares and has a deeper, fluffier base than you'll find in Naples. CasaManco in Testaccio and Bonci Pizzarium near Vatican City are two of our favourite pizzerias, where toppings come in the form of smoked cheese, rocket leaves, dried figs and an array of cured meats. Buon appetito!
Excited to explore the Med?