How to spend 24 hours in St. Petersburg, Russia
Russia's cultural capital offers a mix of art, architecture, history and delicious food
Located on the Gulf of Finland, St. Petersburg, Russia, sits on the south bank of the Neva River. A flat terrain plus a five-line Metro system make navigating the sprawling city a breeze. But with palaces, waterways and galleries, your trip would benefit from careful planning. With Princess Cruises, you'll sail in at 6.30am and spend two full days in port, giving you plenty of time to explore. Here's our guide for making the most of a full day there, starting on your first evening.
In the evening...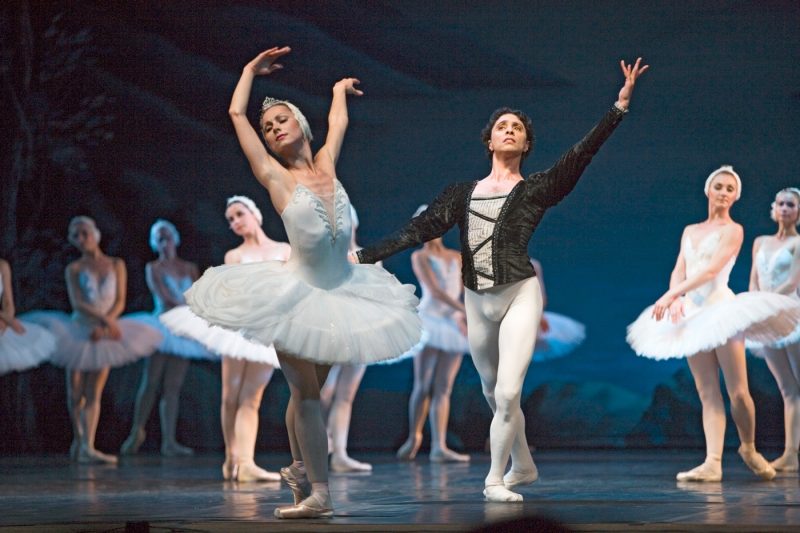 Franz Marc Frei/Robert Harding
6-11pm: See a performance
Kick off your evening in St. Petersburg with a ballet performance in one of the city's renowned theatres on a Princess shore excursion. The city houses some of the world's top theatres, including the Hermitage and other stunning playhouses. It's at one of these venues where you'll watch Swan Lake, The Nutcracker, Giselle, Sleeping Beauty or scenes from a variety of shows. There's also a complimentary glass of sparkling wine during the intermission.
Enjoy a special evening of Russian ballet
In the morning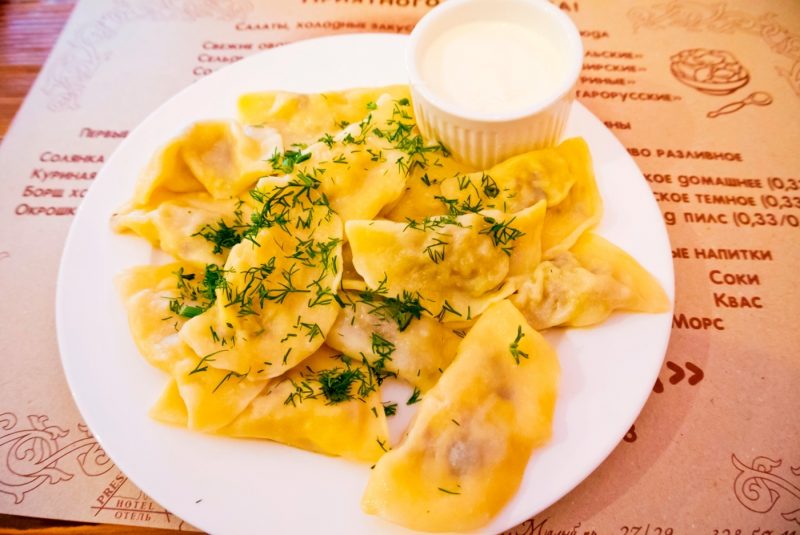 Alamy
9am-1pm: Cook up a storm
Get to know Russia's culinary scene at the Roots of Russia cooking demonstration. This Princess tour begins at famous Art Nouveau-style food emporium, Eliseev Merchants. After, you'll meet a local chef to learn how to make pelmeni, a hearty meat dumpling born in this region. Naturally, you'll want to taste your creation and there will be other local snacks, plus real Russian vodka. Za vashe zdorovie!
Join the Roots of Russia shore excursion
Over lunchtime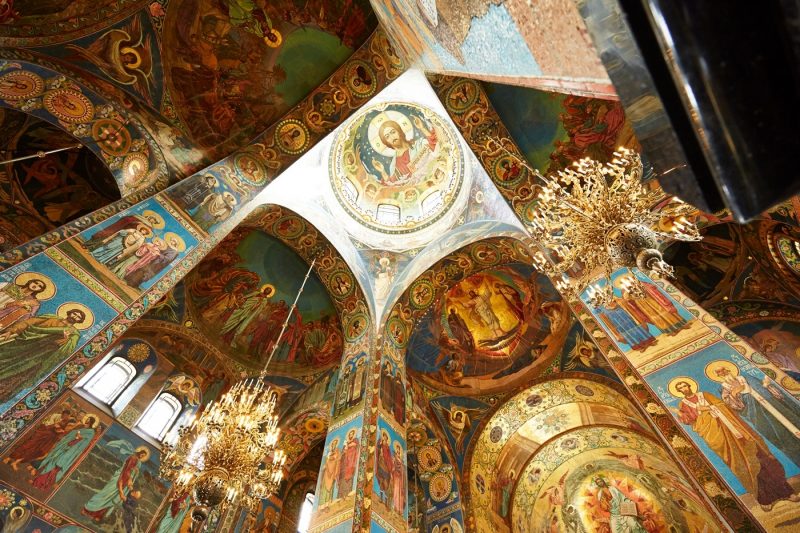 Princess
1-1.45pm: Go for a stroll
Once your appetite has been sated, saunter along St. Petersburg's main street, Nevsky Prospekt. Cutting through the historical centre of the city, it runs from the Admiralty building to the Moscow railway station. As the city's principal drag, you can shop, dine and tick off key sightseeing landmarks including Church of the Savior on Spilled Blood (above) and The State Hermitage Museum.
1.45-2pm: Go for a ride on the metro
Not just a means of getting around, it's renowned for its architectural beauty – launched in 1955, it features chandeliers and mosaics. The fare is fixed – no matter where you travel, you'll pay a flat rate and the currency is tokens (zheton) which you can purchase from the ticket windows upstairs at each station. Exit at stop Vladimirskaya on the red line and you'll be well placed for the next attraction.
In the afternoon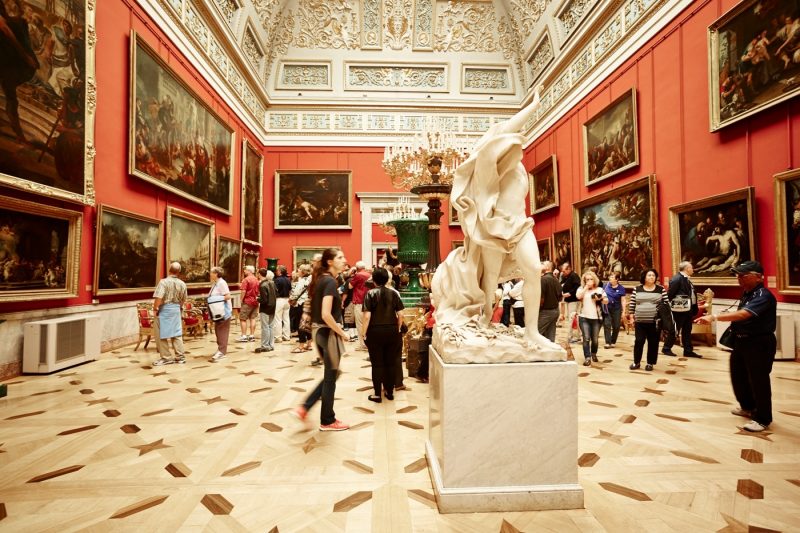 Princess
2-2.45pm: Explore history
The Dostoevsky Museum offers a glimpse into the life of Crime And Punishment writer Fyodor Dostoevsky. Born in Moscow, he spent a large part of his life in St. Petersburg and the museum is in the apartment where Dostoevsky lived out his last days before his death in 1881. View original photographs and memorabilia, including the study where he penned his best work.
2.45-3.45pm: Take to the water
St. Petersburg was built to be viewed from the water, so a hop-on, hop-off boat tour is a must. Available 1 May-30 September, the boats leave Anichkov Bridge and follow a route to five canals and rivers. Sites include Anichkov Palace, Trinity church, St Nicolas Cathedral, Yusupov Palace, The State Hermitage Museum (above) and Church of the Savior on Spilled Blood. If something on land catches your eye, you can hop on and off at three different stops.
In the early evening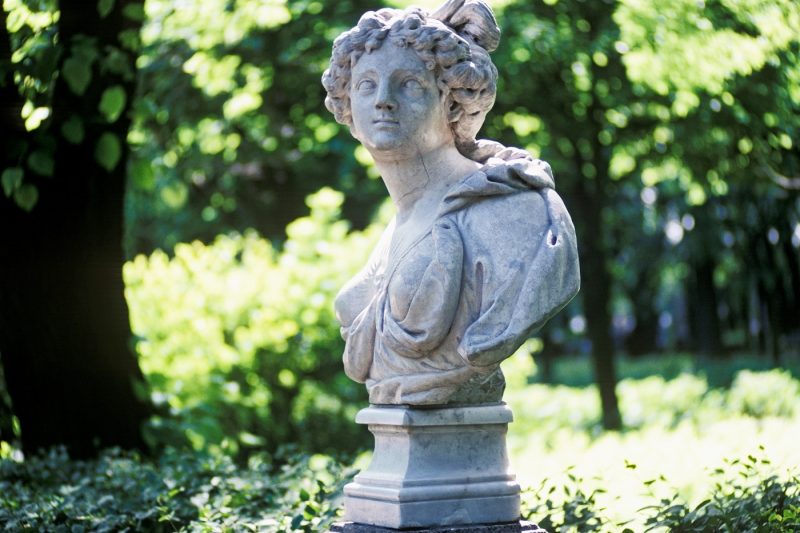 Urs Schweitzer/Robert Harding
3.45-4.30pm: Explore a garden
Get off the boat at Anichkov Bridge and stroll to the tranquil Summer Garden, located between Fontanka, Moyka and Swan Canal. Treasured by St. Petersburgers, the most famous garden in the city was created by Peter the Great in 1704, whose aim was for it to rival the famous gardens of European Monarchs. Wander the tree-lined pathways and view 79 marble statues by Italian sculptors from the 17th and 18th centuries, plus tinkling fountains and serene ponds.
4.30-5pm: Stop for a cuppa
After a day of sightseeing, there's nothing like a cup of tea to revive you before returning to the ship. And Tea House, located south of the Summer Palace, is a perfect place to enjoy a brew. Built by Ludwig Charlemagne in 1827, this quaint, neoclassical structure is home to free musical performances on some nights during the summer months. You'll also see a statue of Russian author Ivan Krylov, designed by Piotr Klodt, the Russian sculptor who also designed the stallions on Anichkov Bridge.
Insider tip! To disembark the ship in St. Petersburg you need a Russian visa – but if you book a shore excursion through Princess, they'll take care of the paperwork for you, leaving you free to enjoy this beautiful port.
Book your cruise to St. Petersburg now