The ten best things to do in Dublin
Ireland's capital is a hub of energy and entertainment. Here are our tips for how best to enjoy it
Known the world over for its vibrancy and welcoming atmosphere, it's no surprise that Dublin is considered to be one of the top places to visit in Ireland. From cosy pubs, serving perfect pints of Guinness, to magnificent castles and stunning waterfalls, Dublin has it all. But where to begin? To help get you started, we've put together a list of the ten essential experiences to tick off during your time in the city. Sláinte!
1. Step back in time at Dublin Castle
Full of fascinating historical tales, Dublin's castle is a must-visit and can be seen as part of a Princess shore excursion. Discover how the castle was constructed in the 13th century on the site of a Viking settlement and how it came to help symbolise Irish independence, as you wander through its opulent rooms and picturesque gardens.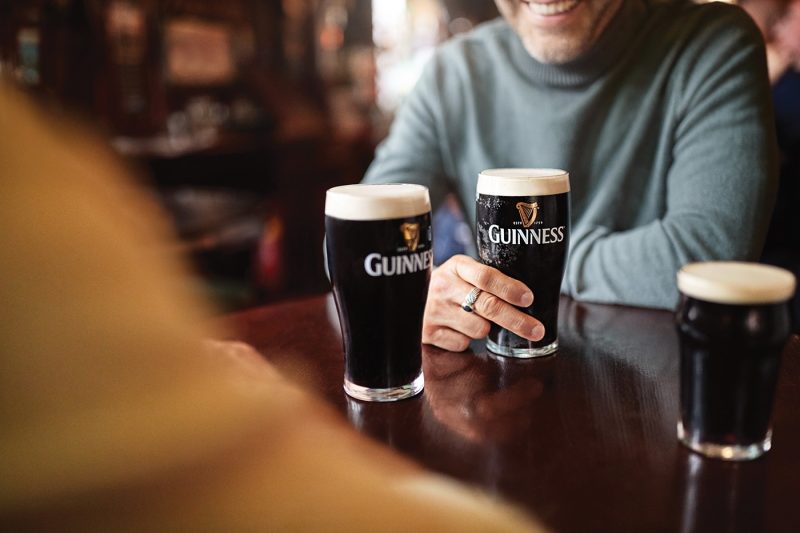 Enjoy a freshly-poured pint of Guinness © Princess
2. Sip Ireland's famous tipple at the Guinness Storehouse
You can't visit Ireland without having a pint of the black stuff (as it's known locally), so do it in style at the vast Guinness Storehouse – one of the most popular places to visit in Dublin. You can explore the factory on a Princess shore excursion, where you'll learn the history of the iconic stout before sampling the real deal in the Gravity Bar, which offers panoramic views across the city.
3. Uncover a medieval marvel at Trinity College Library
Admiring Trinity College and its much-photographed bell tower from the grounds is a treat in itself, but make sure you step inside the cavernous library, too. As well as admiring the seemingly endless, towering walls of literature, you'll be able to glimpse the Book of Kells, a world-famous 'illuminated' medieval manuscript of the New Testament's gospels.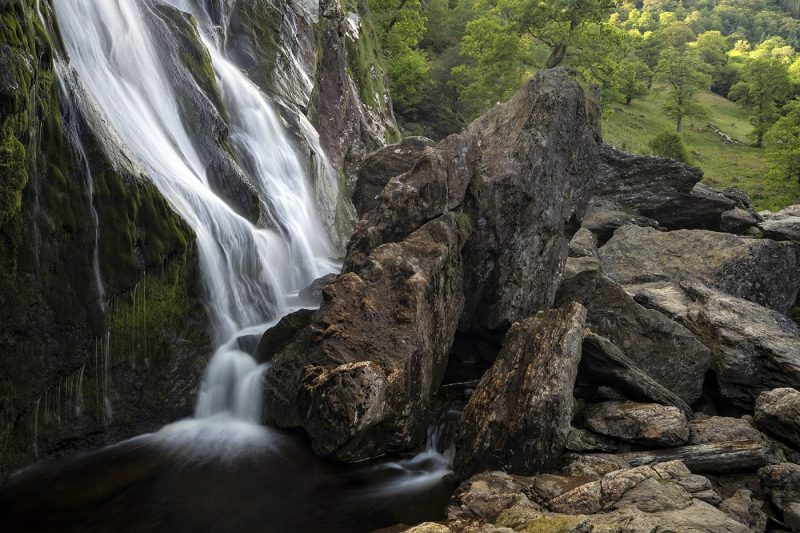 The breathtaking Powerscourt Waterfall © Carsten Krieger/Robert Harding
4. Be wowed by Powerscourt Waterfall
It's well worth heading a little outside the city to visit this mighty waterfall (Ireland's tallest at 121 metres), nestled in the foothills of the Wicklow Mountains. It's a beautiful sight and is set within the grounds of Powerscourt Estate, a historic mansion featuring acres of exotic gardens, including the wonderfully tranquil Japanese Garden complete with pagoda and Japanese maple trees.

5. Get cosy in a Dublin pub
Dublin's nightlife is renowned across the globe and there are countless great watering holes to choose from, but we recommend keeping it traditional at the gorgeous Palace Bar and The Brazen Head, allegedly Ireland's oldest pub and a former haunt of legendary local writer James Joyce. Princess' More Ashore late departures from Dublin (ships depart the port as late as 10.15pm on certain itineraries) make exploring the city's bustling pub scene easier than ever.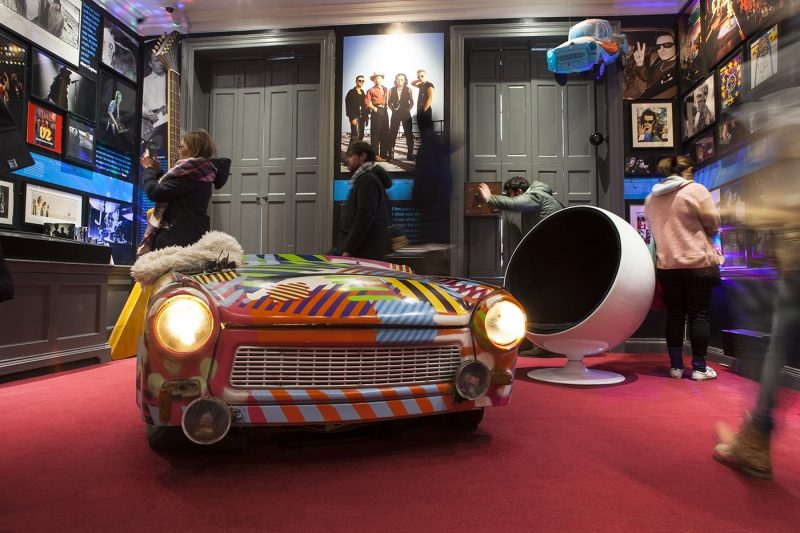 Fun for all the family: The U2 Room at the Little Museum of Dublin © Little Museum of Dublin
6. Learn the city's stories at The Little Museum of Dublin
What better way to learn about a city than via items donated by locals themselves? That's the idea behind this brilliant museum, which features thousands of objects from Dubliners past and present. It's a wonderfully quirky and insightful venue that sheds light on everything from Ulysses to rock band U2 – and even further beyond.
7. Shop in style on Drury Street
This colourful street is one of the most exciting places in Dublin, thanks to an array of independent shops, boutiques, cafés and restaurants. It's great for shopping if you're after one-of-a-kind gifts (try the aptly named Irish Design Shop), but equally good if you just want cake and coffee as you watch Dublin go by. For the latter, head to the smart, modern Kaph for a classy caffeine hit.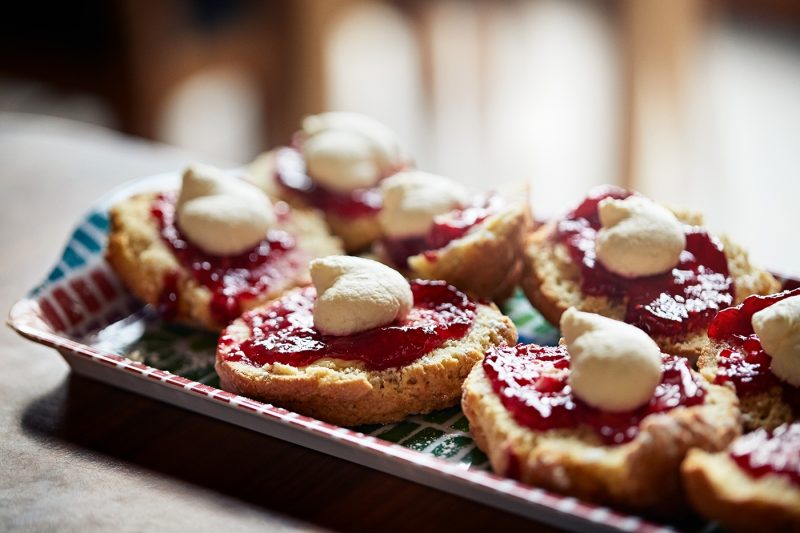 Be sure to sample an Irish scone whilst in the city © Princess
8. Eat your way through Temple Bar Food Market
Located within the lively Temple Bar area, this weekly food market (held every Saturday from 10am to 4.30pm) is teeming with top-quality produce, from fresh fruit and veg to fancy treats. Sourdough bread, indulgent cakes, artisan chocolate, coffee, olives, local specialities such as potato cakes and Irish scones – you'll find it all here. Make sure you arrive hungry!
9. Soak up some live music
There's no finer way to feel the energy of Dublin than by watching traditional Irish music. Get in on the action at O'Donoghue's, a bustling bar loved by locals and tourists alike, where you can sit among the musicians as they perform around tables in the bar. The Confession Box is another cosy live music spot, where you might even hear a few numbers blasted out by the venue's famous 'singing barman'.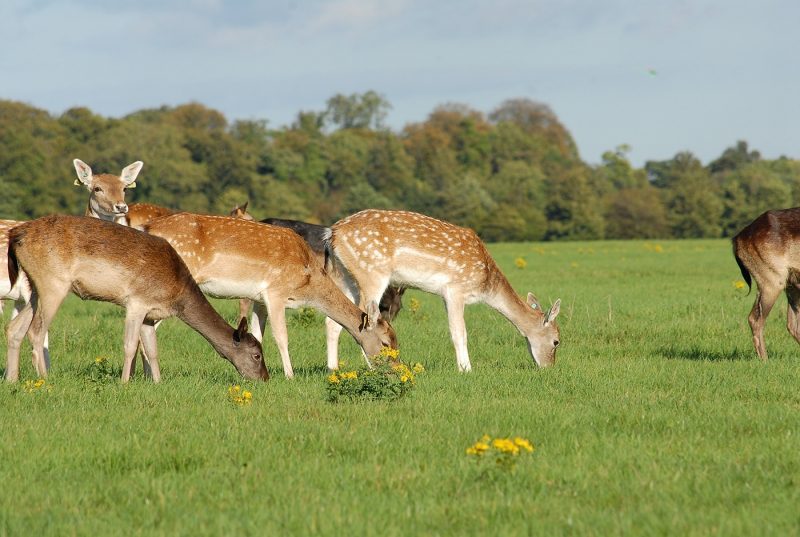 The herd of roaming deer in Phoenix Park © Eini Trujillo/Unsplash
10. Get back to nature at Phoenix Park
Measuring over 700 hectares, this huge park is a cornerstone of Dublin life, as well as being home to Áras an Uachtaráin, the President of Ireland's residence. There are plenty of walking trails to explore, bikes for hire and guided tours of both the park and Áras an Uachtaráin available. There's even a herd of wild deer to look out for…
Excited to enjoy a cruise holiday closer to home?