The ten best things to do in Cork
Perfect pints, pretty parks and sea safaris – you can't fail to fall for this marvellous Irish city
It's fair to say that Dublin might get more of the limelight, but Cork locals (and anyone who's ever visited) will tell you that their city more than holds its own in any category you care to name: culture, history, beautiful surrounding countryside, food (Cork is widely known as the culinary capital of Ireland), pubs and bars… Cork has got the lot, making it not only one of the best places to visit in Ireland but also one of the best places to visit in the British Isles, full stop. Here's our pick of the ten best things to do in Cork to help you get the most out of your time in the city.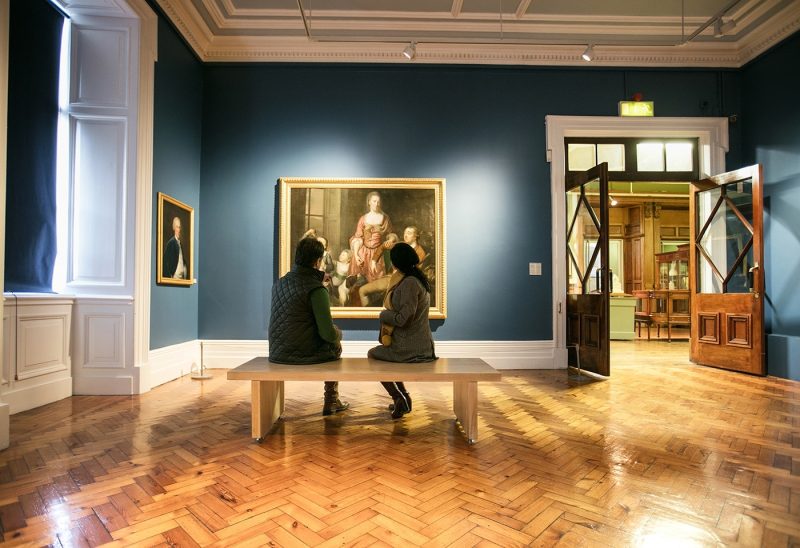 Wander the brilliant Crawford Art Gallery © Brian Morrison/Tourism Ireland
Get your culture fix at the Crawford Art Gallery
See art from across the ages at this popular free-entry gallery, which holds more than 3,000 items covering everything from sculpture to painting to video installations. Visit both the historic and modern collections to get a feel for local talent as you'll encounter works from famous Irish artists, past and present.
Do some high-octane sightseeing
Crank up the thrill factor in an activity that the whole family will love: seeing some of Cork's top attractions while zipping through the world's second-largest natural harbour in a speedy inflatable boat (RIB). On this Princess shore excursion, you'll pass historical treasures, such as Roches Point Lighthouse and Camden Fort, and with a little luck you might even spot puffins, seals and dolphins – a treat for all ages.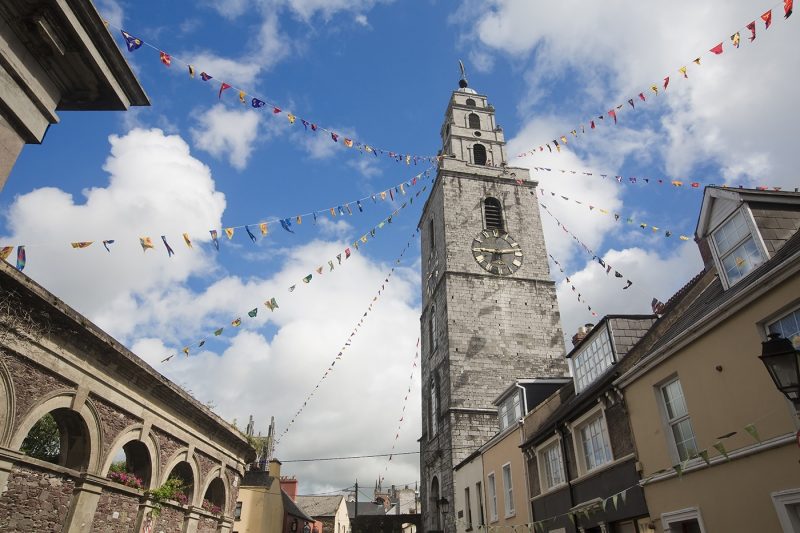 Ring the Shandon Bells atop St Anne's Church Tower © Brian Morrison/Tourism Ireland
Ring out the Shandon Bells
Find your head for heights and take a deep breath before ascending the 132 steps of St Anne's Church Tower, arriving at the top 120 feet higher. The panoramic views across Cork are spectacular, but best of all, you can even ring the famous Shandon Bells to announce your heroic climb to the summit.
Stock up at the English Market
This beautiful covered market has been supplying fresh food and drink to Cork since 1788, and it's still one of the best spots to pick up home-baked cakes, artisan coffee and locally made spirits. Get involved in the hustle and bustle as you browse the many artisan stalls (snacking as you go, naturally), or sit back and take it all in at one of the lovely cafés or restaurants that look on to the market itself.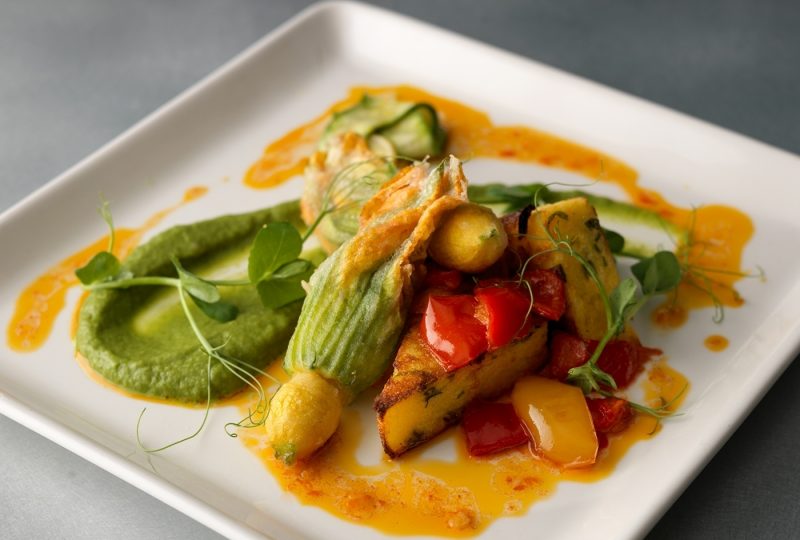 Beautifully-crafted vegetarian dishes at Paradiso © Paradiso
Sample an Irish feast with a difference at Paradiso
Considering the meatiness of some traditional Irish dishes, such as Irish stew, it's perhaps surprising that one of Cork's best and most famous restaurants is vegetarian. The creative menu (think grilled cauliflower and cashew korma, chilli-glazed pan-fried tofu, and feta and pistachio couscous cake) and sleek, modern atmosphere at Paradiso will be loved by veggies, vegans and even hardened carnivores, trust us.
Do it all at Blarney Castle & Gardens
Reached via a short journey from the centre of Cork on a Princess shore excursion, this medieval wonder is great fun for both kids and adults. There's plenty of history to uncover around the castle grounds, including the world-famous Blarney Stone, a limestone block built into the battlements of the castle that is said to give the gift of eloquence when kissed – rest assured, the process is subject to rigorous hygiene procedures! Kids can tire themselves out exploring the extensive gardens here, particularly the otherworldly Bog Garden, the tropical-esque Jungle and the brilliantly scary-sounding Poison Garden.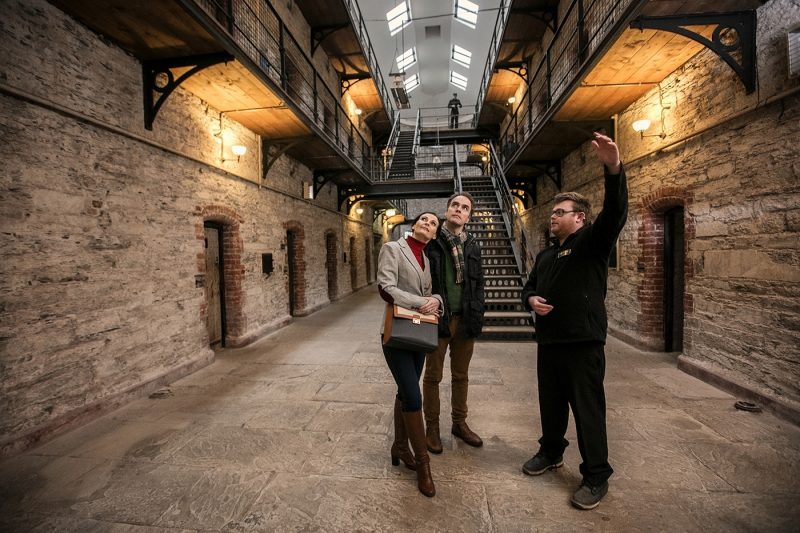 Take in the history of Cork City Gaol © Brian Morrison/Tourism Ireland
Walk through history at Cork City Gaol
The city's former prison is now a museum that's frequently rated as one of the best attractions in Cork. There's plenty of striking architecture to marvel at (not least those towering walls constructed to reduce the risk of an escape), but you'll find yourself more engrossed in the history of the prison and the difficulties of life as an inmate during previous, darker times. It's a truly moving and fascinating experience.
Have a pint
No visit to Cork is complete without a trip to one of its excellent pubs. There are tons to choose from, but try Sin é for traditional live Irish music, the Hi-B Bar for a frill-free and thoroughly jovial atmosphere, or the Franciscan Well Brew Pub for something more modern, where you can also take a tour of the on-site brewery.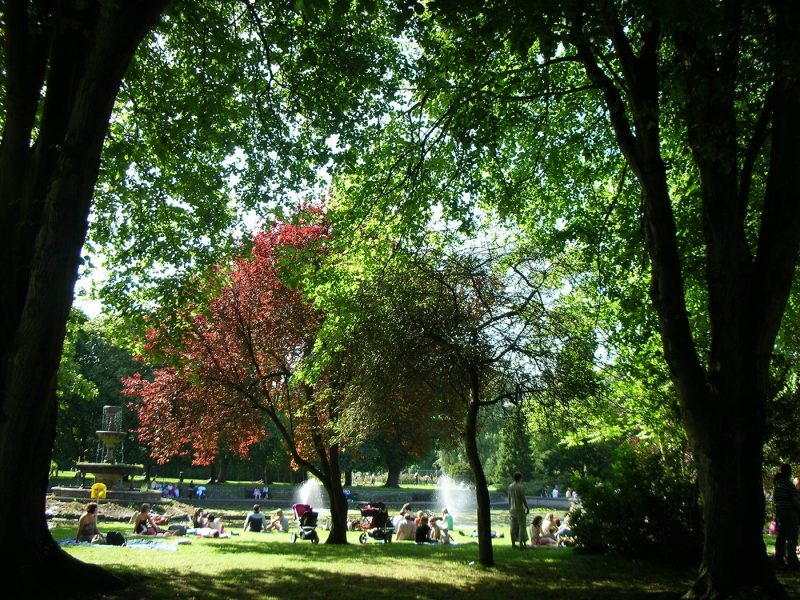 Take some time out in luscious Fitzgerald Park © John Mullins
Soak up the scenery in Fitzgerald Park
This green oasis is the perfect spot to escape to after a busy few hours of sightseeing, although if you're not quite ready to relax, the informative Cork Public Museum is set within the park. For plenty of fresh air, take a leisurely stroll along the River Lee, which is situated north of the park, or cosy up in the café with a coffee and slice of cake if the weather doesn't play ball.
Shop till you drop on St Patrick's Street
Referred to locally as 'Pana', this busy and bustling thoroughfare is known as one of Ireland's best shopping streets thanks to its selection of both independent stores and well-known high-street names. Try Søstrene Grene for Scandinavian-influenced homeware and gifts, and any of the popular chain clothing or footwear stores if you're looking for something new to show off at dinner.
Excited to enjoy a cruise holiday closer to home?