The ten best things to do in Auckland
From wine tasting to wildlife watching, Auckland is packed full of great experiences, but here's where to find the real must-dos
Considering that it's New Zealand's most populous city, Auckland feels surprisingly spacious and relaxed. It's also hugely diverse, with excellent museums, art galleries, restaurants and bars seamlessly sitting alongside stunning beaches, sprawling tropical gardens, volcanic islands and luscious nature reserves. There's so much to see, do and taste here, so be sure to maximise your time in this incredible city with our guide to the best things to do in Auckland.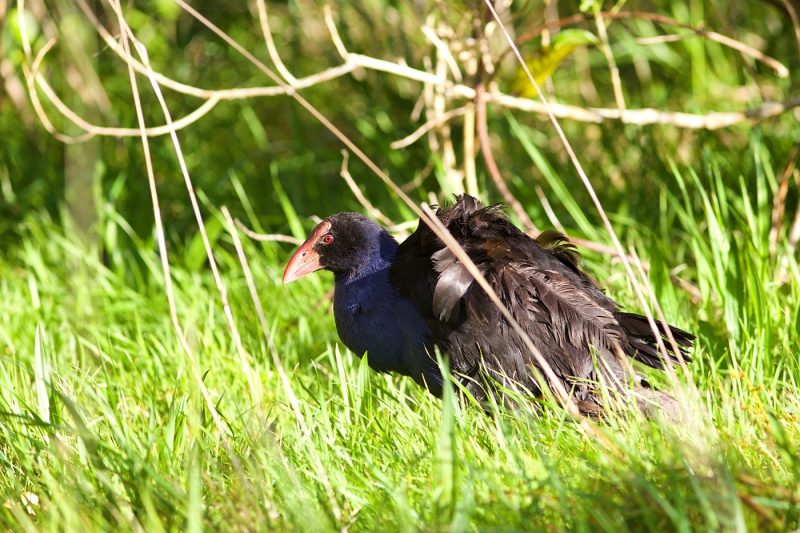 Spot the rare takahe bird on Tiritiri Matangi © Getty Images
Get back to nature on Tiritiri Matangi Island
Wander among rare birds and reptiles on Tiritiri Matangi Island, located 19 miles north-east of Auckland, which has been transformed into a wildlife sanctuary and conservation area. As well as being home to various endangered species (including the rare flightless takahe bird, plus all manner of geckos), it's a gorgeous place for long walks, sea views and a breather from bustling city life.
Chill out on the beach
Auckland is renowned for superb beaches, although picking just one to visit can be a real problem. Cheltenham Beach in north-east Auckland is peaceful, has yellow sands and good swimming if you fancy a dip, plus views of Rangitoto, Auckland's famous volcanic island. If you want to see surfers riding waves all day (a surprisingly meditative experience) with dramatic rocky scenery in the background, try Phia on the west coast, which is reachable on a Princess half-day trip.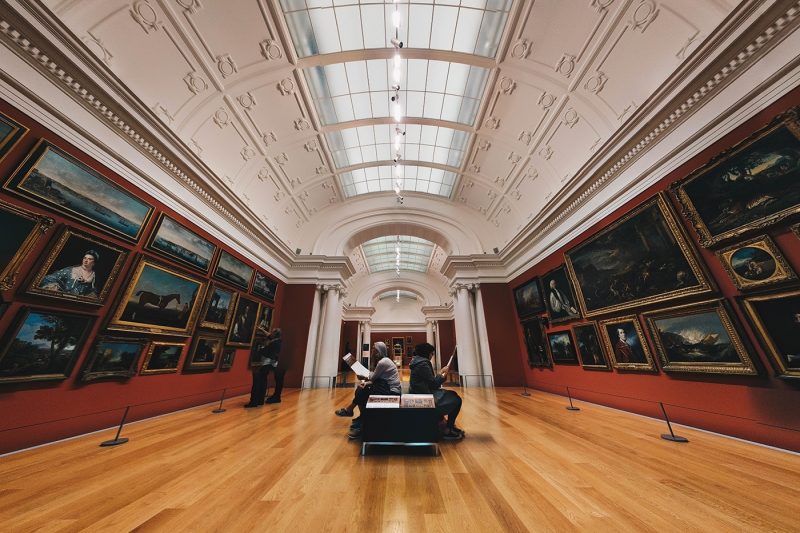 Get lost wandering around the incredible Auckland Art Gallery © Dev Benjamin/Unsplash
Be inspired at Auckland Art Gallery Toi o Tāmaki
Auckland Art Gallery is the largest art institution in New Zealand and holds over 16,000 pieces, spanning paintings, photography and sculpture. The permanent collection includes substantial contributions from Māori and Pacific-Island artists alongside international works, while cutting-edge temporary exhibitions can feature anything from immersive installations to video portraiture.
Discover a submerged paradise at Goat Island
Established as New Zealand's first marine reserve in 1975, the area known to locals as Goat Island may be small – around one hectare – but it's teaming with amazing marine wildlife. The best way to see the array of colourful fish that inhabit its waters is to strap on a mask and get snorkelling. If you want to go deeper and glimpse even more oceanic wonders, we recommend booking on to a Goat Island scuba diving trip.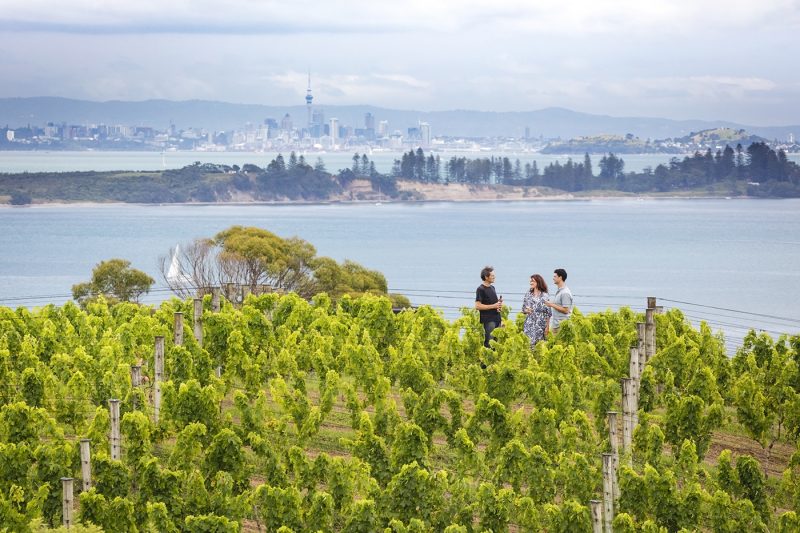 Where the wine is: Waiheke Island © Miles Holden
Wine taste your way around Waiheke Island
Hop on a ferry and sail over to Waiheke, where plenty of world-class wine awaits you. The island is overflowing with exceptional vineyards, where you can enjoy tours or partake in wine tasting. If you're not sure where to start, however, book on to a Princess wine excursion for a whistle-stop journey around some of the main venues.
Find your wild side on a canyoning expedition
New Zealand is a thrill-seeker's paradise, offering visitors ziplining, climbing and white-water rafting opportunities. When in Auckland, really get the adrenaline going on a canyoning adventure, which is an ideal way to experience the local landscape, as well as being lots of fun. On the Princess Kiwi Canyoning Adventure, prepare to trek through forests, scramble over rocks, jump into rivers and even abseil down waterfalls. Here's one for the bucket list, trust us.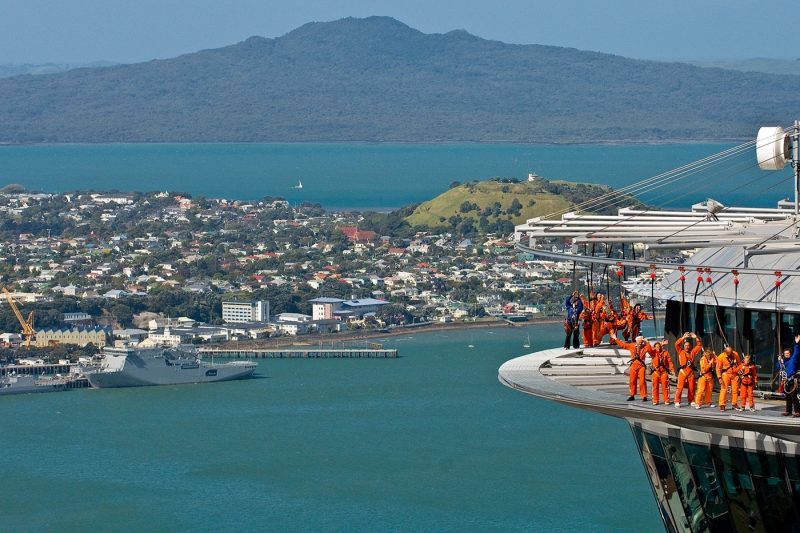 Intrepid visitors at Auckland's Sky Tower © Sky Walk
Walk – or jump – through the clouds at Sky Tower
At 328 metres in height, Sky Tower isn't just one of the most popular Auckland attractions, it's also New Zealand's tallest human-made structure. Home to a casino, theatre and multiple restaurants, there's plenty of entertainment on hand here, but the real fun is found way up high. Brave visitors can 'SkyWalk' around the building's edge (with a safety harness, thankfully), admiring the view from 192 metres. Even braver visitors can go one better and 'SkyJump', leaping from the edge with a wire harness to help you glide all the way down to ground level.
Soak up the ambience at Waitematā Harbour
Whether you visit this striking harbour to enjoy the views of Auckland Harbour Bridge (which you can climb as well!), to find a bite to eat at one of the many waterside restaurants, or to enjoy a drink while watching boats sail by, it's a wonderful place to soak up the spirit of the city. The harbour is just as popular with locals as it is with tourists (which is always a good sign) and it's never short on atmosphere.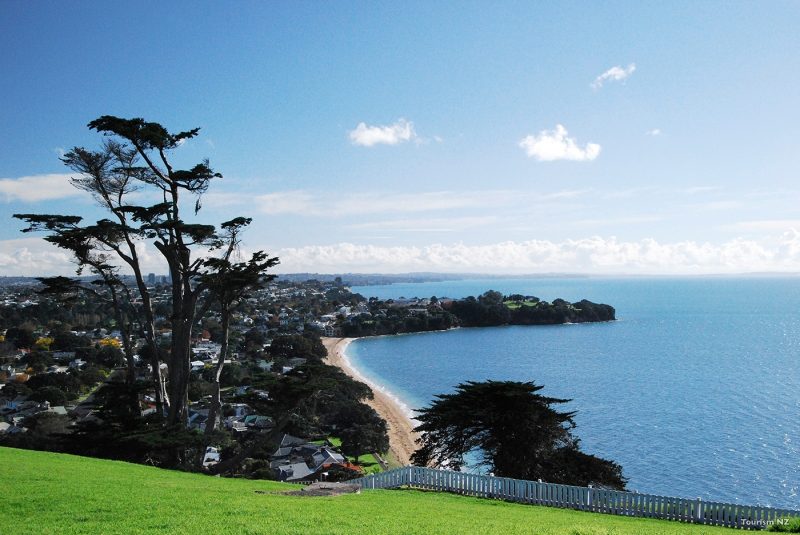 Soak up the suburban scenery in Devonport © Tourism New Zealand
Step into suburban life at Devonport
The stylish but small Auckland suburb of Devonport will immediately win you over with its independent shops, art galleries, top-notch cafés and restaurants, luscious beaches and green spaces, and calendar of cultural events taking place throughout the year. You can get to Devonport from the centre of Auckland in just 12 minutes via a ferry ride or visit as part of a Princess excursion.
See the greenery at Auckland Botanic Gardens
With over 10,000 plants from across the globe, Auckland Botanic Gardens is a blissful place to spend the day. Some of its many highlights include an African plants garden, an organic edibles garden, a native forest, an orchard (where you'll find persimmon fruits, macadamias and white sapotes, which supposedly taste like custard) and New Zealand's largest collection of public palm trees.
Excited to explore Auckland?