Kangaroo Island: why now is the perfect time to visit
This idyllic Australian island is bouncing back after the recent wildfires – and now's the time to visit
A flourishing must-visit destination for wilderness, wildlife, and unique sights, Australia – and specifically Kangaroo Island – boasts the kind of beauty that stops you in your tracks. With its rugged coastline and friendly wildlife, Kangaroo Island is a truly special destination. But after the devastation of January's bushfires, it's fallen off many people's 'wanderlist'. However, Kangaroo Island Ocean Safari owners Tony Coppins and Sandy Hammat-Coppins say now is the time to visit.
"It's more important now than ever to support the local tourism economy. The majority of businesses are operational and there's still so much to see and do."
says Tony Coppins of Kangaroo Island Ocean Safari
January saw the launch of the #BookThemOut campaign, a bid to kick-start the state's tourism following the bushfires on Kangaroo Island and in the Adelaide Hills – and Princess listened. As a show of support, Sun Princess was the first cruise ship to return to Kangaroo Island. "This gesture is a sign of our solidarity with the local community," said Carnival Australia President Sture Myrmell. Princess' Senior Vice President of Asia Pacific, Stuart Allison, agrees: "Princess' visit to Kangaroo Island is symbolic of its resilience and courage."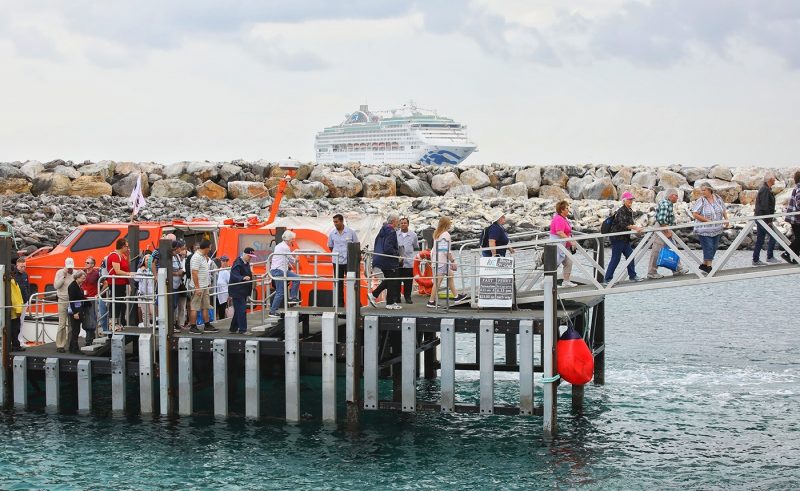 Princess
Princess guests arriving on Kangaroo Island
According to Sun Princess' Captain Diego Perra, guests and crew understood the significance of being the first cruise ship to call at the island. Guests went ashore on tours hosted by local operators, while others visited the community market on nearby Penneshaw Oval.
Only weeks after the fires passed, there were already signs of marsupials, small vertebrates and birds. "The environment is amazing – there are new green sprouts emerging everywhere," says Coppins. "It will take time, but the island will return to its glory." Over half the island was untouched by the fires, so this bushland continues to support huge populations of kangaroo, koala, wallaby and other native animals. The seaside town of Penneshaw, where cruise ships dock, is your gateway to this beautiful island. Look over the vibrant green resprouting hills as kangaroos graze nearby and revel in nature's resilience.
Kangaroo Island is nature's paradise
says Kangaroo Island Ocean Safari owner Tony Coppins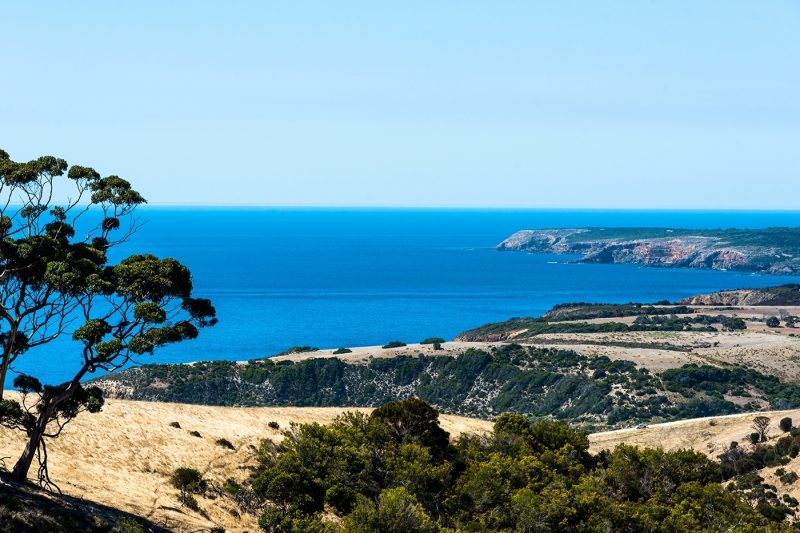 Robert Harding
Unique things to do in Kangaroo Island
We asked Tony and Sandy for some of their must-dos when visiting Kangaroo Island. Here's what they recommend:
Try Kangaroo Island Ocean Safari's Dolphins & Seal Snorkelling in the beautiful clear waters; enjoy our coastal safari visiting the local dolphins, seals, eagles, birdlife and ancient coastline in Penneshaw.

Walk through the enchanting caves at Stokes Bay and relax on one of the most beautiful scenic beaches in the world.
Fine dine at Sunset Food & Wine.
Visit Vivonne Bay and call into the local shop for arguably one of the best local KI Whiting Burgers anywhere.
Simply drive across stunning unspoiled landscapes and watch out for the local kangaroos, wallabies, possums, echidnas, birdlife and of course koalas!
Excited to explore Kangaroo Island?