Five of the most surprising things about New Zealand
From beaches scattered with mythical stones to 800-year-old trees, erupting geysers and breath-taking fjords, New Zealand has a few tricks up its sleeve...
These two islands at the ends of the Earth certainly know how to dazzle visitors, but some of the most incredible things about The Land of the Long White Cloud – to give it its Maori name – are some of the most unexpected
1. Wellington has a wild side
The New Zealand capital is known for its beautiful harbourside location and cultural riches, not to mention its buzzing coffee and craft-beer scene. But on the outskirts of the city is an exciting new project: the lush, forested valley of Zealandia, a fenced 550-acre eco-sanctuary (below). This awe-inspiring scenery is part of an ambitious 500-year plan to restore the area's woodlands and freshwater ecosystems to their pre-human state.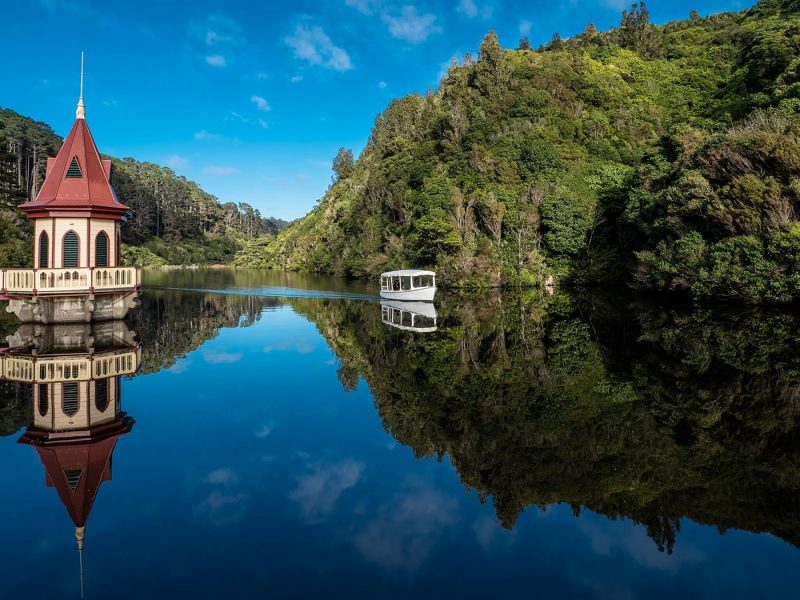 Judi Lapsley Miller
By keeping out the mammalian predators that were introduced to the country, this conservation project is seeing the resurgence of more than 18 native species, including birds, reptiles and plants. Join a guided tour with Princess Cruises – including a treetop walk though native forest – to spot the wildlife in this world-first project.
2. Christchurch is born again
Elegant Christchurch was always famous for being the most English of New Zealand's cities. But the 2010 and 2011 earthquakes caused so much damage that almost 80% of its buildings had to be demolished. Less than 10 years later, it's on the up – with stylish coffee bars and an exciting restaurant scene where you can find amazing eateries tucked down pretty laneways and in hidden courtyards.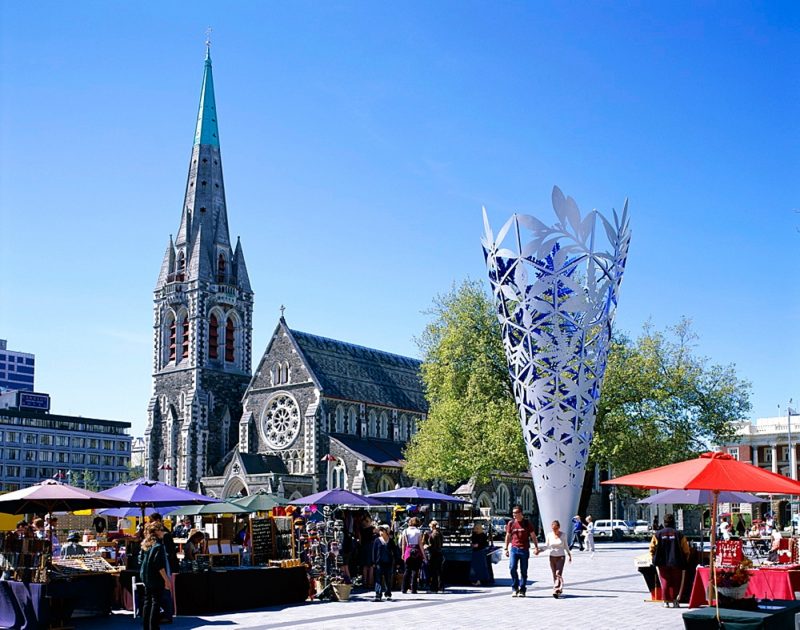 Robert Harding
Colourful murals adorn buildings, Christchurch Farmers' Market showcases local produce each Saturday and independent boutiques have breathed life into the centre. Go to The Tannery, the thoughtfully restored buildings of the historic Woolston Tanneries, for art, design and clothes shops. It's a shopper's dream.
Extraordinary landscapes await on a Princess New Zealand cruise
3. It is possible to see two oceans collide
Cape Reinga sits at the tip of New Zealand's North Island, where the Tasman Sea meets the Pacific Ocean. The peninsula is crowned by a 1940s lighthouse, which makes a great lookout point to watch the swirling currents where the two powerful bodies of water meet. This area is also sacred to Maori culture, as it is said to be where the spirits of the deceased leap from a gnarled, 800-year-old pohutukawa tree right into the ocean, so they can return to their ancestral homeland of Hawaiki.

4. Beach boulders tell Maori legends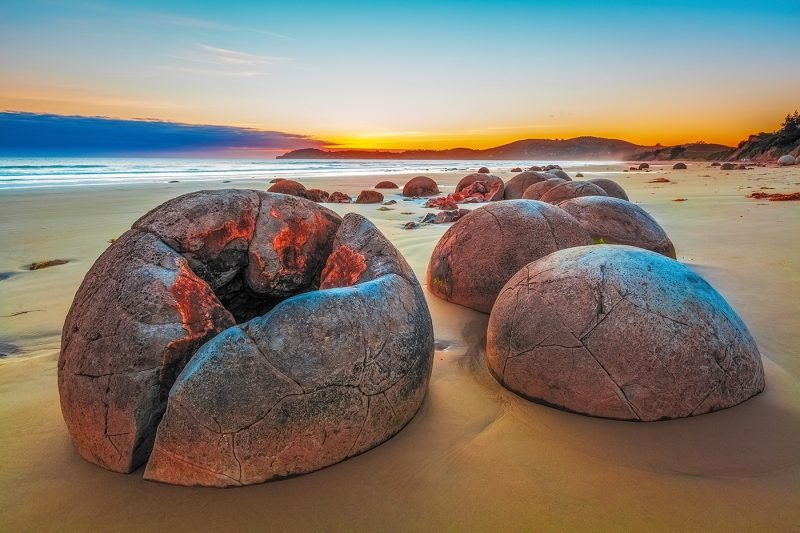 Shutterstock
The stones on Koekohe Beach, on the South Island's Otago coast, are a little different than most other beaches. They are, in fact, huge, rounded boulders that look like they have been moulded by something other than Mother Nature. Standing up to two metres high and weighing several tonnes, these mysterious spherical stones are actually calcite concretions, formed about 65 million years ago, which create a wonderfully eerie seascape for photos. Maori legend tells how these huge rocks are actually gourds that became petrified on the beach after washing ashore from the Araiteuru canoe, which was wrecked as it brought the ancestors of the Ngāi Tahu people to the South Island, hundreds of years ago. The beach can be visited while exploring the coast from Dunedin, just an hour's drive away.

5. There is a lake with warm-water currents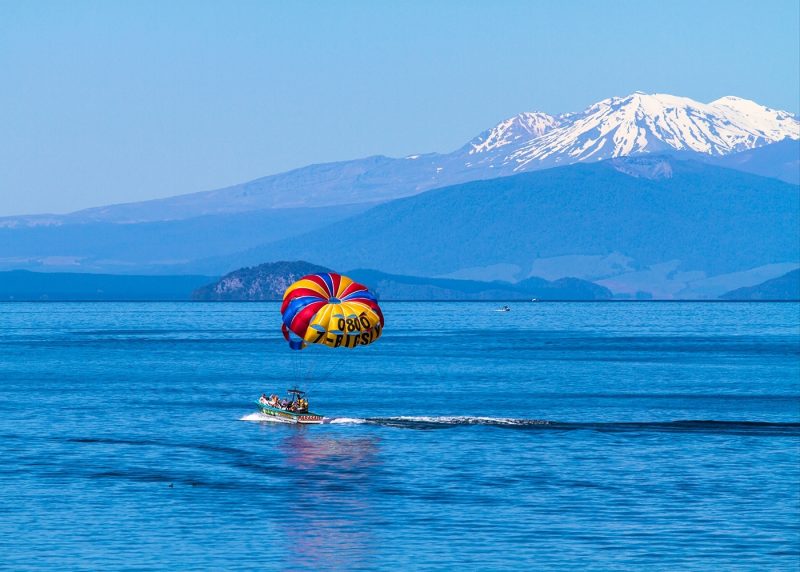 Holger Link/Unsplash
Lake Taupo is so large that it is more like an inland sea. It was created by volcanic eruptions, the last of which, some 2,000 years ago, was so powerful that reddened skies were recorded as far away as ancient Rome and China.

Today, this vast lake is a watery adventure playground, where you can fish for trout, try waterskiing and kayaking, and enjoy the warm geothermal currents from a beach. You will also find geysers and steaming craters, or you can follow hiking and biking trails to discover the surrounding forest.

Head to Mine Bay to spot a Maori carving of the navigator Ngatoroirangi in the rockface, only visible from the water. It may look like something out of a science-fiction film, but it is actually the handiwork of Matahi Whakataka-Brightwell, who celebrated his completion of 10 years of training with Maori elders by making a stunning carving on his grandmother's land. Take a boat trip to see it, or, even better, paddle yourself there by kayak.