Ten places in Italy you need to visit at least once
You haven't seen Italy at its best until you've ticked off our pick of the country's finest areas
Few countries evoke quite as much romanticism as Italy. Whether it's food and wine, architecture, landscapes, beaches or art and culture, everything that Italy offers exudes flair and finesse, giving the entire country a truly unique alure. The boot-shaped country really does have something for everyone, but to truly unlock its magic you need to carefully plan your visit. If you're pondering exactly where to go in Italy, take inspiration from ten of our favourite places, picked from all around the country and each providing a different taste of la dolce vita.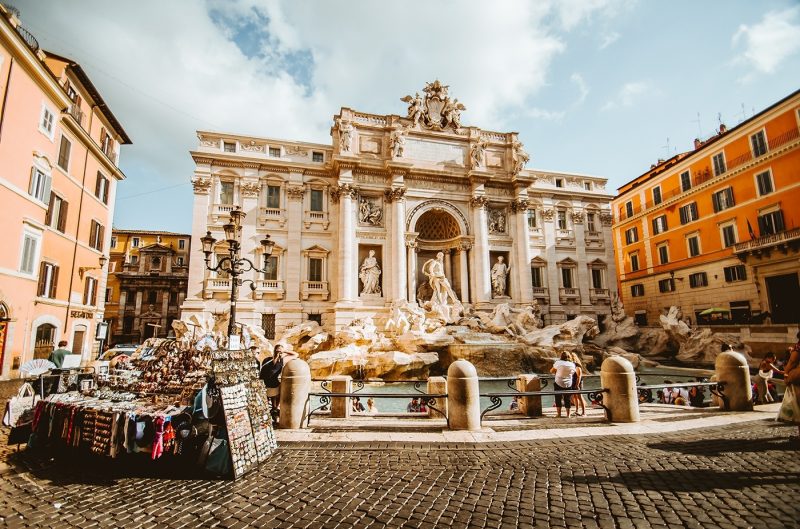 A must-see: the Trevi Fountain in Rome © Christopher Czermak/Unsplash
Rome
Best for: iconic sights
Home to the Colosseum, the Forum, the Sistine Chapel and the Trevi Fountain, Rome might well take gold when it comes to the most landmarks in one city. But as incredible as its headline attractions are (which you can take in on a Princess city tour), you'll be just as wowed by simply wandering the picturesque streets, staring up at the intricate architecture and soaking up the buzzing atmosphere of this cosmopolitan capital.
Messina
Best for: unique wines
Being the largest island in the Mediterranean, there are many reasons to explore Sicily, some of which include its stunning countryside, its peace and tranquillity, its great food and – most crucially – its wonderful wine. Specifically, we're talking volcanic wine made from grapes harvested around Mount Etna (around a two-hour drive from the port of Messina), which has become known as a hotspot for wine production in recent years. See (and taste) for yourself on a Princess wine-sampling tour.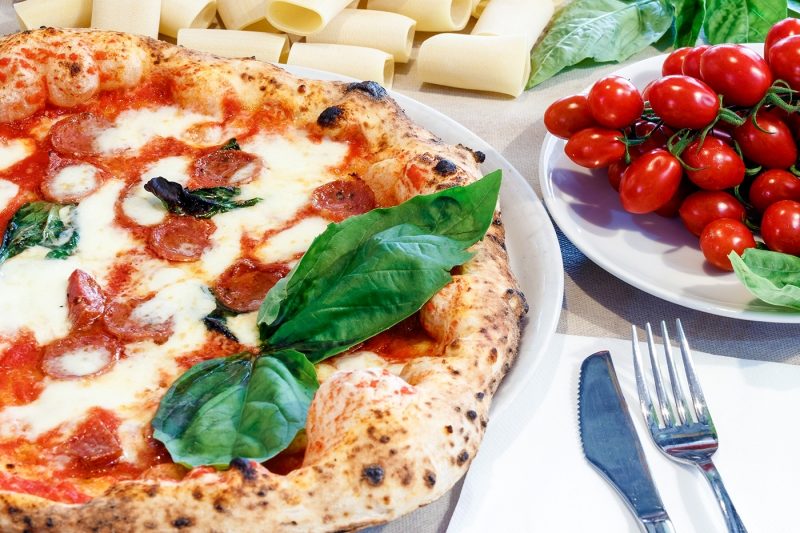 Pizza and more: Embark on a foodie pilgrimage in Naples © Gianluca Gerardi/Unsplash
Naples
Best for: fantastic food
It's no surprise that the birthplace of pizza (in its modern form) is one of the best places to visit in Italy for gastronomic delights. And as heavenly as the pizza in Naples is, don't be afraid to sample other dishes from the city's many great trattorias and street stalls, such as sfogliatella (sweet, shell-shaped pastries), cuoppo (deep-fried fish) and even fried pizza. Aside from the food, there's also an ancient preserved city to explore in Pompeii and an active volcano to hike up if you feel like burning off some of that oil and dough…
Sorrento
Best for: seaside charm
One of Italy's quintessential coastal towns, Sorrento (easily accessed from the port of Naples) has charm by the bucketload, thanks to its colourful houses snaking down towards the sea and discernible sense of Italian chic. Sorrento's other strength is its proximity to other great Italian destinations – it's known as the gateway to the ravishing Amalfi Coast, and Capri is easily reachable, too. But don't feel obliged to leave, as you might miss out on Sorrento's many atmospheric bars and restaurants and independent boutiques. Before you leave, be sure to sample some limoncello (best served chilled and neat), as Sorrento is a key production area for the famously refreshing liqueur.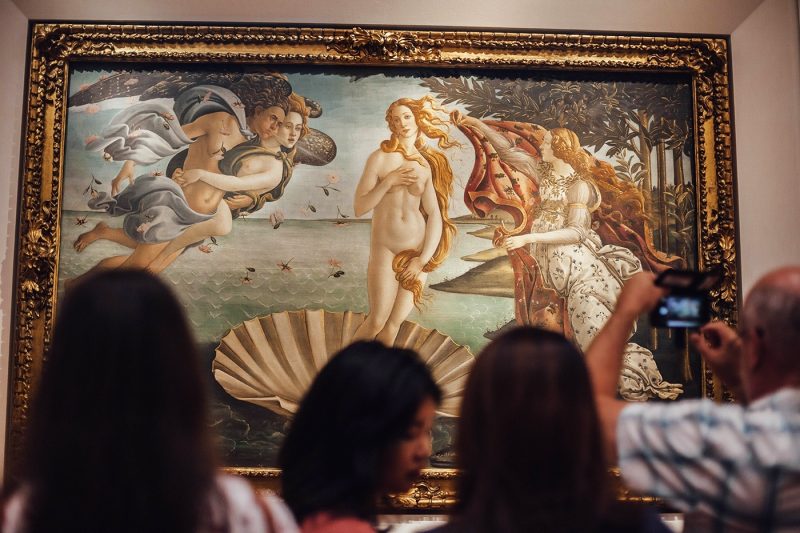 Sandro Botticelli's The Birth of Venice masterpiece at the Uffizi Gallery © Elena Popova/Unsplash
Florence
Best for: superlative art and culture
Known as the 'cradle of the Renaissance', Florence's artistic and cultural offering is utterly world-class. Top of the list is the Uffizi Gallery, a treasure trove of Renaissance art, but there's also the Accademia, which houses Michelangelo's David statue, and Duomo di Firenze, the city's cathedral that also contains an exquisite museum. Visit all three on a Princess culture crawl day trip.
Sardinia
Best for: historical treasures
There are many ways to appreciate Sardinia's rugged beauty, but one of the best is via its history. The island has a wealth of fascinating archaeological sites that reveal its colourful historical past, perhaps most intriguingly in the thousands of mysterious Bronze Age stone structures known as Nuraghe (which you can learn more about on a Princess guided tour of one of Sardinia's most important archaeological sites).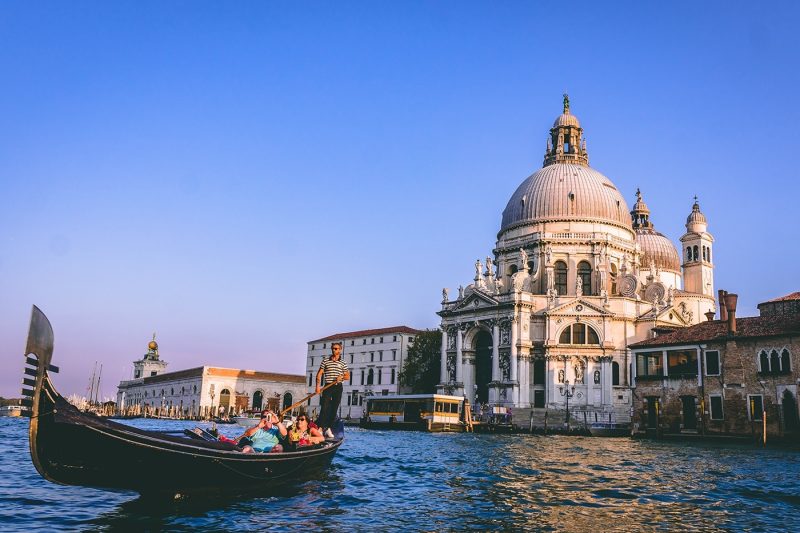 See the sights of Venice via a gondola © Pexels
Venice
Best for: sheer beauty
Venice has claimed the hearts of countless visitors over the centuries and it's easy to understand why. Many Italian cities boast gorgeous architecture, but Venice's aesthetic beauty is something else entirely: effortless yet exquisite, seen in any number of the city's numerous landmarks, from St Mark's Basilica and Ponte di Rialto to Piazza San Marco and, of course, the incredible canal network (don't miss cruising down the Grand Canal on a gondola). And that's without even mentioning Venice's cultural credentials, proven through venues like the Peggy Guggenheim Collection and Doge's Palace. You can soak up some of the essentials sights on a Princess day trip.
Positano
Best for: a romantic getaway
Fashionable, fun and famous through its reputation as a hotbed of glitz and glamour in the 1950s and 1960s, Positano impresses visitors as soon as they arrive, thanks to dramatic geography that sees the town cascading delicately down a steep hillside towards the sea. Add to that a pair of great beaches (Spiaggia Grande and Fornillo) from which to watch the sunset and no shortage of cliffside bars offering unforgettable views, and you've got a spot that radiates romance almost everywhere.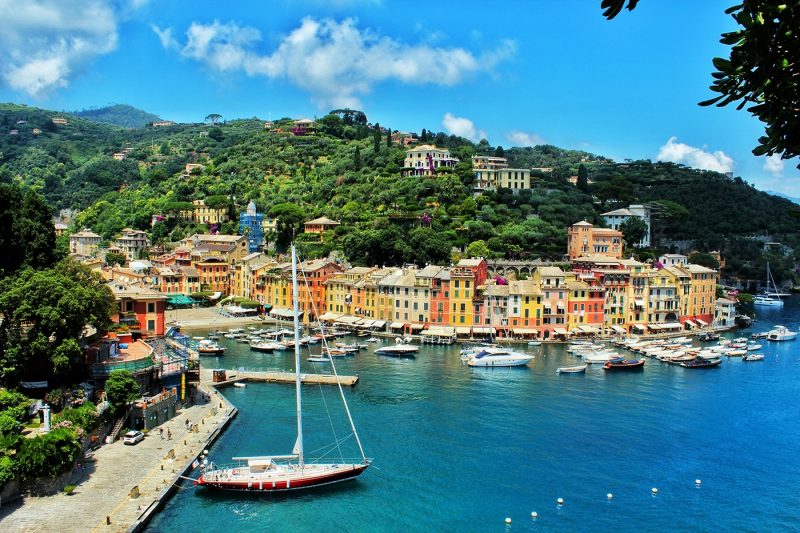 Brimming with colour: the beautiful harbour of Portofino © Jonas Fink/Unsplash
Portofino
Best for: revelling in the Italian Riviera
The French Riviera may grab the headlines, but that just means that Italy's equivalent has a calmer, more relaxed atmosphere, albeit just as beautiful and intoxicating. Cue Portofino, a tiny, picture-perfect fishing village surrounded by azure-blue waters on one side and sweeping hillsides on the other. It's a wonderful place to visit, which you'll discover as you stroll around the handsome harbour, watching boats come and go, and stop by the village's classy boutiques and enticing restaurants.
Excited to explore more of Italy?