The best time to visit Iceland, by hobby
Whether you want to hike to a waterfall, do some alfresco winter swimming or catch a glimpse of the Northern Lights, Iceland has got you and your hobby covered
It's not difficult to find reasons to visit Iceland. This magical slice of Scandinavia is packed with otherworldly attractions that need to be seen first-hand, as that's the only way of doing them justice. But alongside these unforgettable natural wonders, which include geysers, volcanoes and ice caves, there's a lot to tempt avid hobbyists who want to keep up their favourite pastimes while they're away from home.

Crucially, the best time to visit Iceland will depend on exactly what hobby you want to explore, as some of the country's best activities are seasonal by their nature – like the ideal time to see Northern Lights, for example. So, read on to find out which areas of the country to seek out and when to go, based on what experience you'll be chasing when you're there.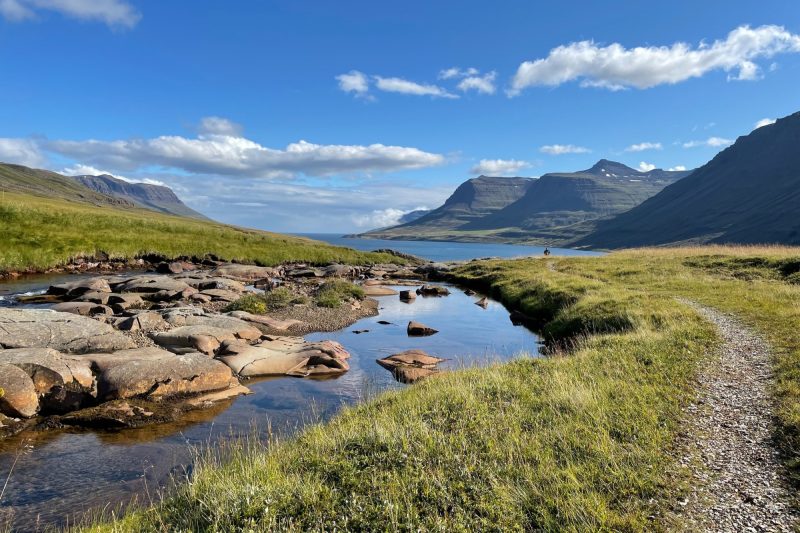 The town of Seyðisfjörður is surrounded by stunning scenery © Norman Morales/Unsplash
Best for: Hiking and trekking
Thanks to wildly varied landscapes and stunning scenery, Iceland is a hiker's paradise. Anyone looking to lace up their walking boots should aim to visit between June and August, when the temperature is pleasant and the mountain roads open up, giving you full access to the country's beauty. When it comes to picking a destination, you'll be spoilt for choice: glaciers, volcanoes, fjords, mountains and waterfalls are never too far away. A good place to start is Seyðisfjörður, a peaceful and pretty town in the far east of the country, where you can embark on a Princess shore excursion and hike out to Henigifoss Waterfall – 420 feet of cascading water – passing the sprawling Lake Lagarfljót along the route.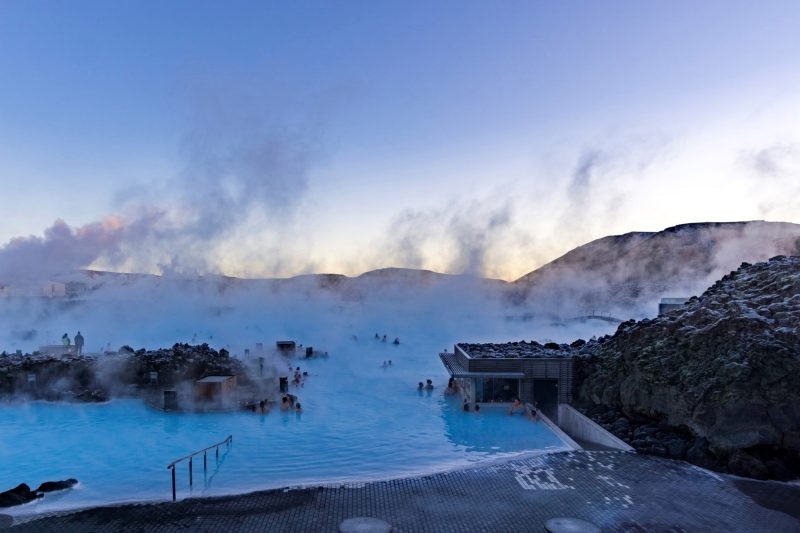 No trip to Iceland is complete without a dip in the beautiful Blue Lagoon © Benjamin Rascoe/Unsplash
Best for: Outdoor swimming
As one of the most popular attractions in Iceland, the Blue Lagoon really is something special. This sprawling spa complex snakes indoors and out, and its waters are naturally heated by geothermal energy, meaning that it stays beautifully warm during Iceland's famously frosty winter months.

The lagoon is open year-round and is accessible on a Princess Cruises shore excursion from Reykjavík. Visiting from May to August means you can bathe outside in the night-time daylight, as there are only a few hours of darkness during Iceland's summertime.
Aside from the Blue Lagoon, there are plenty more opportunities for outdoor swimming in Iceland. Other great spots include the Reykjadalur Valley (just outside Hveragerði, which is driveable from Reykjavík), featuring natural hot springs in a jaw-droppingly beautiful setting, as well as Hofsós swimming pool (just over a 90-minute drive from the port of Akureyri), which is an infinity-style geothermal pool overlooking the sweeping blue waters of Skagafjörður.
Best for: Stargazing and light-chasing
Catching a glimpse of the hallowed Northern Lights is undoubtedly one of the top reasons to head to Iceland – and with good reason. Anyone wanting to see this dazzling natural phenomenon should visit between late August and April, when the skies are becoming darker for longer.

Plenty of areas around Iceland offer great viewing opportunities, but a general rule is that the further north you go, the better your chances will be. Akureyri and the surrounding areas in the centre-north of the country are a good vantage point, and there are numerous expeditions from the region that will help maximise your chances of a sighting.

The small city of Akureyri is also a joy to explore by itself. Take time to wander the art galleries and visit cosy cafés in its centre, then head out to see some of the other natural wonders nearby, such as the mighty Goðafoss Waterfall, which is accessible on a Princess shore excursion.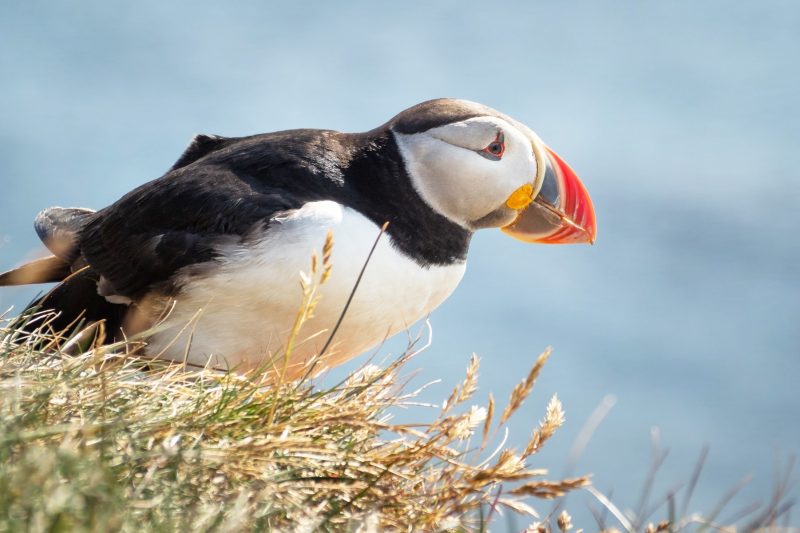 Spot local puffins along the coastline in summertime © Kristinn Runarsson/Unsplash
Best for: Wildlife spotting
With over ten species of whale regularly making an appearance in Icelandic waters (minke and humpback are the most common), a whale-watching cruise should be top of any animal lovers to-do list here. Although these spectacular creatures can be seen at any time of year, the months from May to September are generally considered best for whale sightings. Whale-watching trips are available from many locations, with lots of options departing from Reykjavík, while Princess offers a half-day excursion to the Eyjafjörður Fjord from the port of Akureyri.

Lastly, no account of Iceland's wildlife would be complete without mentioning some of its most famous inhabitants: puffins. These beautiful birds can be seen primarily from May to September around many coastal locations, including the island of Lundey. Also known as 'Puffin Island', Lundey is a small, uninhabited island off the coast of Reykjavík, which is easily reachable on a boat trip from the city's harbour.
Best for: Wine tasting
While Iceland isn't a wine-growing hotspot in itself, the taste for good vino has increased there significantly in recent years, among both locals and tourists. Natural wine (wine made organically with no additives) has become popular in bars, particularly in Reykjavík, with local hangout Port 9 providing a fantastic global selection of wine in atmospheric surroundings, and cosy venue Vínstúkan Tíu Sopar offering an array of natural wines by the glass.

As for the best time to visit, why not embark on a refreshing summer wine tour when you've got 24 hours of daylight? This natural phenomenon happens in June (usually the 21st or thereabouts) every year and is always fascinating to experience.
Excited to explore Iceland?