The best Caribbean islands to visit by hobby
From sensational snorkelling to adventurous hiking, your hobbies don't have to take a back seat when on an exotic holiday
The Caribbean is known the world over for its golden sands, azure sea and shady palms. However, while the beaches are indeed first-rate, the region's many gorgeous islands also offer a huge range of activities, whether you're keen to continue a favourite pastime from home in exotic surrounds or try your hand at something new entirely. With so much choice of where to go and what to do, we've put together a list of the best islands in the Caribbean to visit by interest.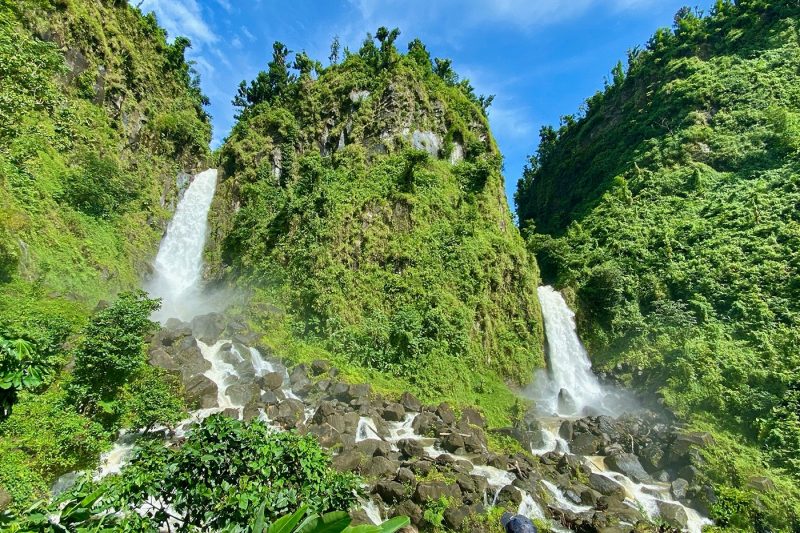 Spot breath-taking waterfalls when hiking on the island of Dominica © Isaw Company/Unsplash
Dominica
Best for: epic hiking
Thanks to the 115-mile Waitukubuli National Trail (the first and only long-distance walking path in the Caribbean), Dominica is a popular hiking hotspot. However, if 115 miles sounds a tad overwhelming, worry not – the trail is mercifully divided into smaller sections, which allow visitors to experience the island's stunning, mountainous terrain and lush forests on shorter, more manageable rambles. Along the way, look out for Dominica's incredible waterfalls, several of which you can see on a guided hike around the island as part of a Princess shore excursion.
Jamaica
Best for: a foodie pilgrimage
There are many reasons to visit Jamaica, but it's long been an essential stop on any Caribbean food-led itinerary. Alongside the more well-known dishes, such as rice and peas (actually made with beans, not peas), there are many other great tastes and delicacies to hunt out here, including bammy, a fried flatbread made with cassava and coconut milk, and festival, a type of sweet, fried dumpling made with flour and cornmeal. Non-meat-eaters will also do well in Jamaica, thanks to cooking that follows the Ital diet; almost always vegetarian and often vegan, Ital's plant-based dishes are full of marvellous spices and bold flavours that are guaranteed to have your taste buds tingling. Join Princess' Defining Dishes of Jamaica tour and you can sample delicacies from three of the island's most-loved local restaurants.

Read our foodie's guide to Ocho Rios in Jamaica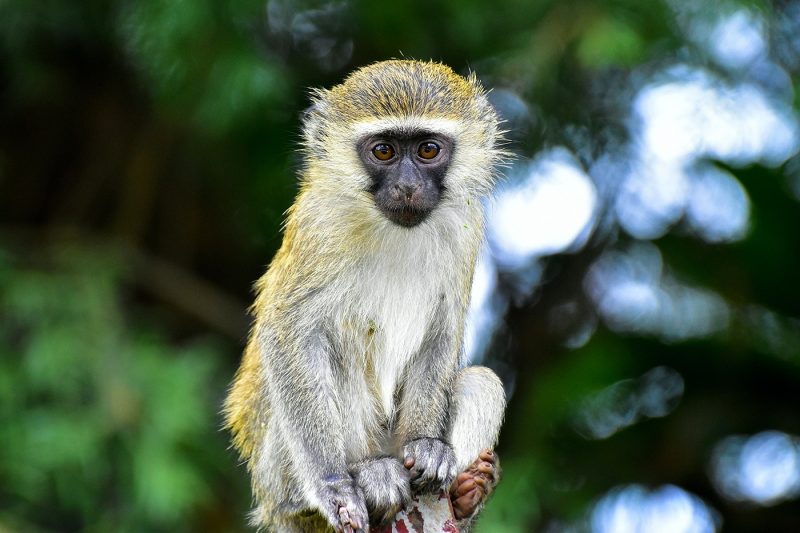 Say hello to many a vervet monkey on St. Kitts © Ivan Sabayuki/Unsplash
St. Kitts
Best for: admiring nature
Nature-lovers will be in their element on the paradisical St. Kitts. Vervet monkeys wander freely and visitors can also spot hummingbirds, pelicans, kestrels and some of the island's other 250-plus species of bird. If it's flora that excites you most, St. Kitts is also known for its colourful orchids, many of which you can see in The Botanical Gardens Of Nevis (found on St. Kitts' neighbouring island), which boasts over 100 palm tree species, as well as the brilliantly named (and suitably bizarre-looking) South African Sausage Tree.
Bonaire
Best for: spectacular snorkelling
Known for its amazing coral reefs, Bonaire is a snorkeller's paradise. The shallow, clear waters around many of its western beaches make it easy to spot some of the island's array of colourful fish, which also appreciate the calm ocean conditions. While underwater, be sure to look out for bright and beautiful rainbow parrotfish and butterfly fish. You can explore two of the island's best snorkelling regions, Bonaire National Marine Park and Klein Bonaire, on a Princess shore excursion that's suitable for all ages and abilities, whether you're an experienced snorkeller or a total first-timer.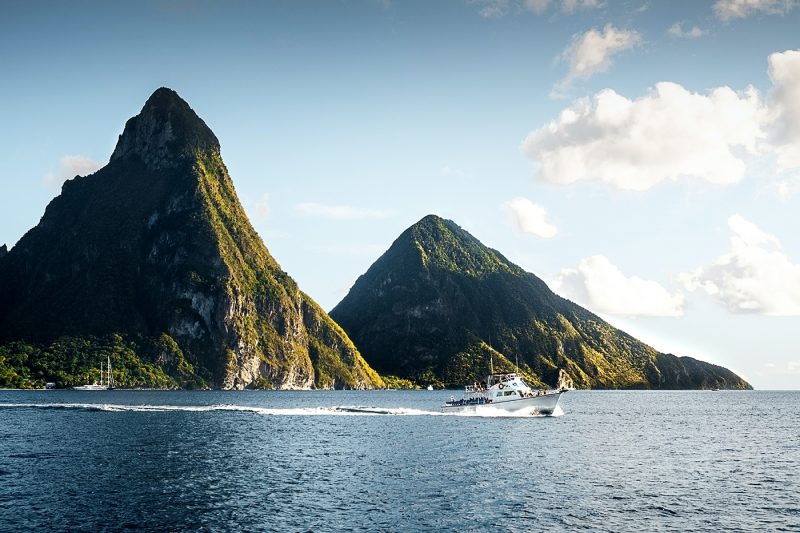 Don't forget your camera: the Pitons on St. Lucia © Daniel Oberg/Unsplash
St. Lucia
Best for: breath-taking photography
If you're a keen photographer looking for that ultimate holiday snap, St. Lucia's most famous landmark, the Pitons, could well be it. These twin volcanic 'plugs' (which you can visit as part of a Princess shore excursion) tower high above the deep blue ocean and surrounding lush vegetation, making for a wondrous picture. But there's far more to photograph here than just these magnificent mountains – volcanic landscape, dramatic coastline, thick rainforest, colourful streets and bustling markets make St. Lucia a dream for those who love getting behind the lens.
Barbados
Best for: live music
Music aficionados both serious and casual will find much to love while visiting Barbados, where music is a huge part of the island's culture and identity. The country has its own style of calypso – which you'll likely hear glorious blasts of as you wander the streets – as well as a rich folk music tradition. It's also known as one of the Caribbean's best areas for jazz, though it boasts more than its fair share of reggae, soca and pop music, too. It's never difficult to find your perfect rhythm in Barbados.
Excited to explore Caribbean?