How to see Rome, Italy, like a local
Historical sights, cultural hotspots and cocktails with a view – get to the heart of The Eternal City with this guide of must-sees from those who call Rome home
For all its stunning architecture, delicious food and world-class shopping, it's easy to get lost in tourist traps in Rome. That's why we went straight to the locals to discover where they're dining, shopping and socialising. Here's what they had to say...
Where to eat in Rome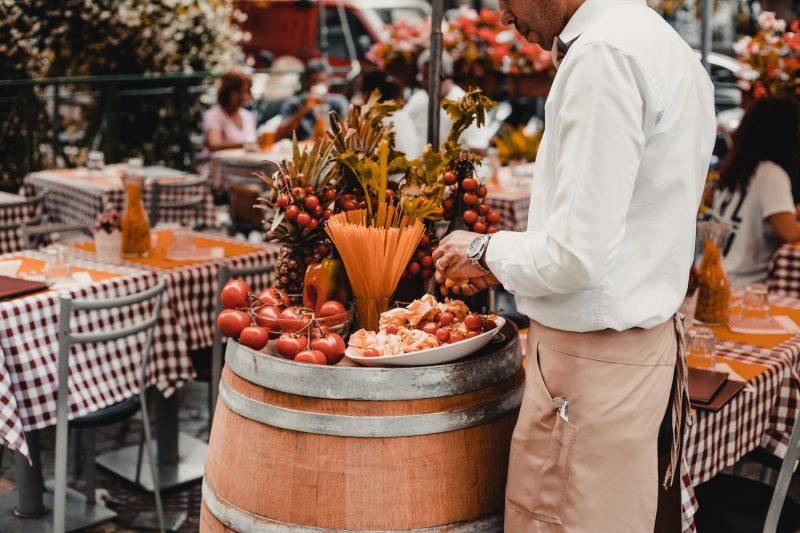 Josh Hild/Unsplash
Meet the locals: Chefs Alessandro Miocchi and Giuseppe Lo Iudice are the brains behind Retrobottega (located in Via della Stelletta, just behind Piazza Navona) and are celebrated for their natural and creative cuisine. Here the duo share their top dining recommendations in Rome…
"A true must-visit for food lovers is Meglio Fresco (Via Boccea, 350). A store selling fresh fish during the day, at night it's turned into a restaurant serving the best fresh seafood you can eat. And head to Il Goccetto (Via dei Banchi Vecchi, 14) for good wine"
Where to drink in Rome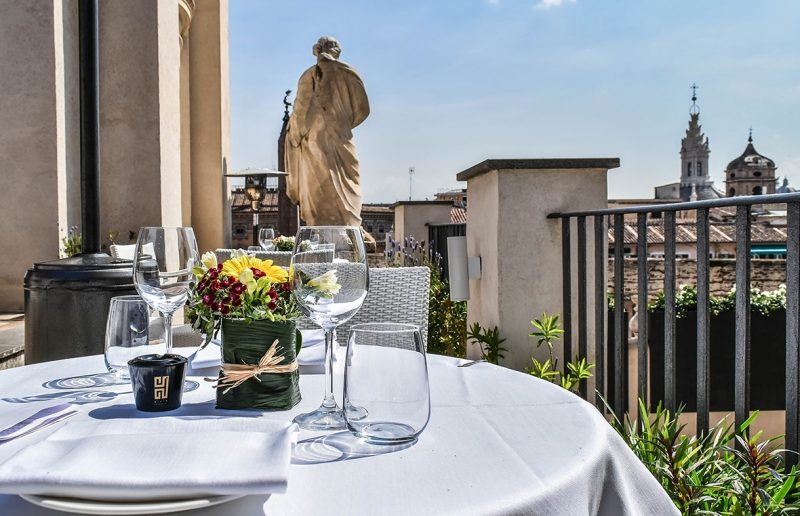 Exploring a city is thirsty work and Rome has everything from Salotto 42, a celebrated bar with some of the best curb appeal to Eitch Borromini (above), where you can enjoy drinks with a view over the famous Piazza Navona. After dark, sip signature cocktails and aperitivo at The Gallery Bar at G-Rough, a meeting point for artists, designers and gallery owners or head to bottle-lined Cul de Sac – open since 1977, it's one of Rome's first (and best) wine bars.
Where to shop in Rome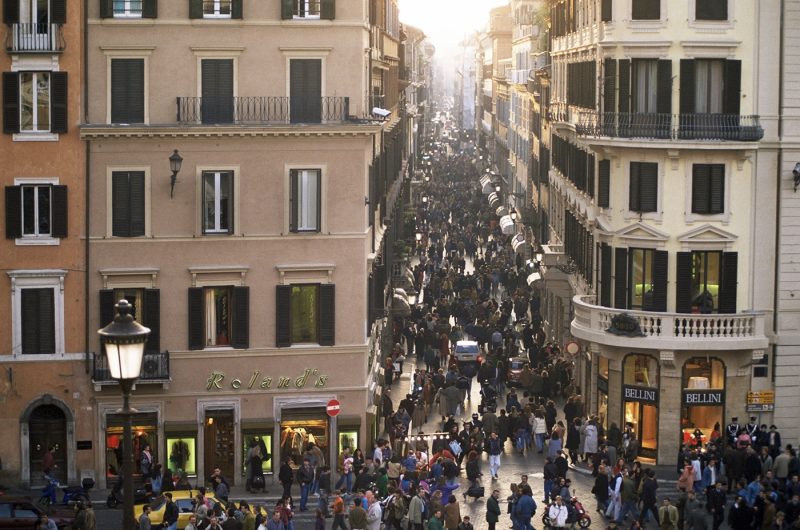 Michael Newton/Robert Harding
Meet the local: Fabrizia Spinelli is the founder of successful Italian fashion and lifestyle blog Cosa mi metto??? (translating to 'What shall I wear?'). With more than 130,000 followers on social media, she's well versed in imparting her shopping wisdom. Here she reveals Rome's top finds: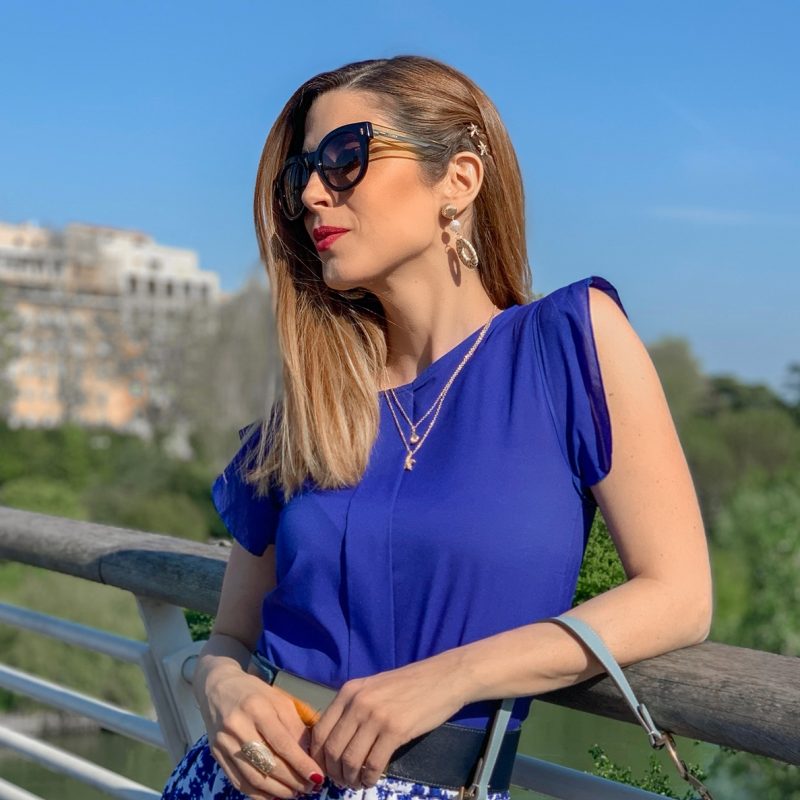 "Alexandra Boutique (Via dei Colli Portuensi, 130) is a store full of sought-after pieces thanks to the continuous research of its owner – look out for the brand ATIR'E ROME, a modern classic collection that will elevate your wardrobe. Gibot (Via Nomentana, 457) is a boutique for every price range, stocking cool emerging labels to top luxury designers. For rare finds from budding designers, Mad Zone (Via Ippolito Nievo, 56/58) needs to be on your must-visit list. And Rever (Via Pompeo Magno, 90) is where quality meets charm: here you can find amazing pieces for the everyday, and an Italian brand I love, 24.25clothing! For tech gadgets, interior design pieces and everyday objects with an extra gear, you can't go wrong with Tech It Easy (Via Domenico Chelini, 19)."
Five unique sights to see in Rome
Of course you'll want to pop by the Colosseum and Spanish steps, but there's so much more to see in Rome if you step off the beaten path just a bit. Here are five hidden gems the locals love...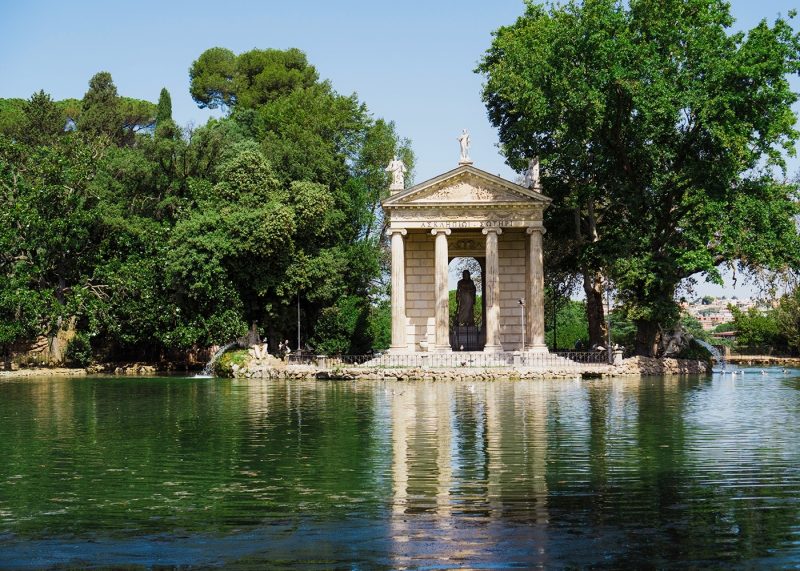 Leo Nordén/Unsplash
1. Villa Borghese (above) Just outside the regular tourist routes, but easily walkable from the city centre, Villa Borghese is also known as the 'park of museums'. Here you'll find Galleria Borghese, after which the park is named, plus a lake, tinkling fountains and a zoo.
2. Janiculum Hill A beautiful area often missed by travel guides, Janiculum Hill is located south of Vatican City. It can be reached on foot, albeit with a bit of a climb, but the views are worth it. A startlingly quiet area, it's the perfect way to escape the city.

3. Antica Farmacia della Scala The upper floor of Farmacia Santa Maria della Scala takes you back to the 17th century – when it was the pharmacy of the Papal Court. Still run by Carmelite monks, they guide you through the space graced with hand-labelled bottles and frescoed ceilings.
4. Quartiere Coppedè Find a hidden world of fairy-tale beauty in Coppedè, the smallest district in Rome. Tucked behind the main streets of Quartiere Trieste, this curious and ornate district is obscured from the view of passers-by, while the architecture is entirely 'other'.
5. Basilica di Santo Stefano Rotondo al Celio There are more than 900 churches in Rome, but a trip to Santo Stefano Rotondo feels like time-travelling. Famous for its 16th-century graphic frescoes, it's hidden on Via di Santo Stefano Rotondo and easy to miss.

Did you know? At certain ports Princess offers pre or post-cruise packages which allow you to add on a bit of extra time ashore at the start or end of your trip – and one such port is Rome. So if you're keen to really get to the heart of Rome, Princess Cruises can help!
See the best of Rome on a Mediterranean cruise