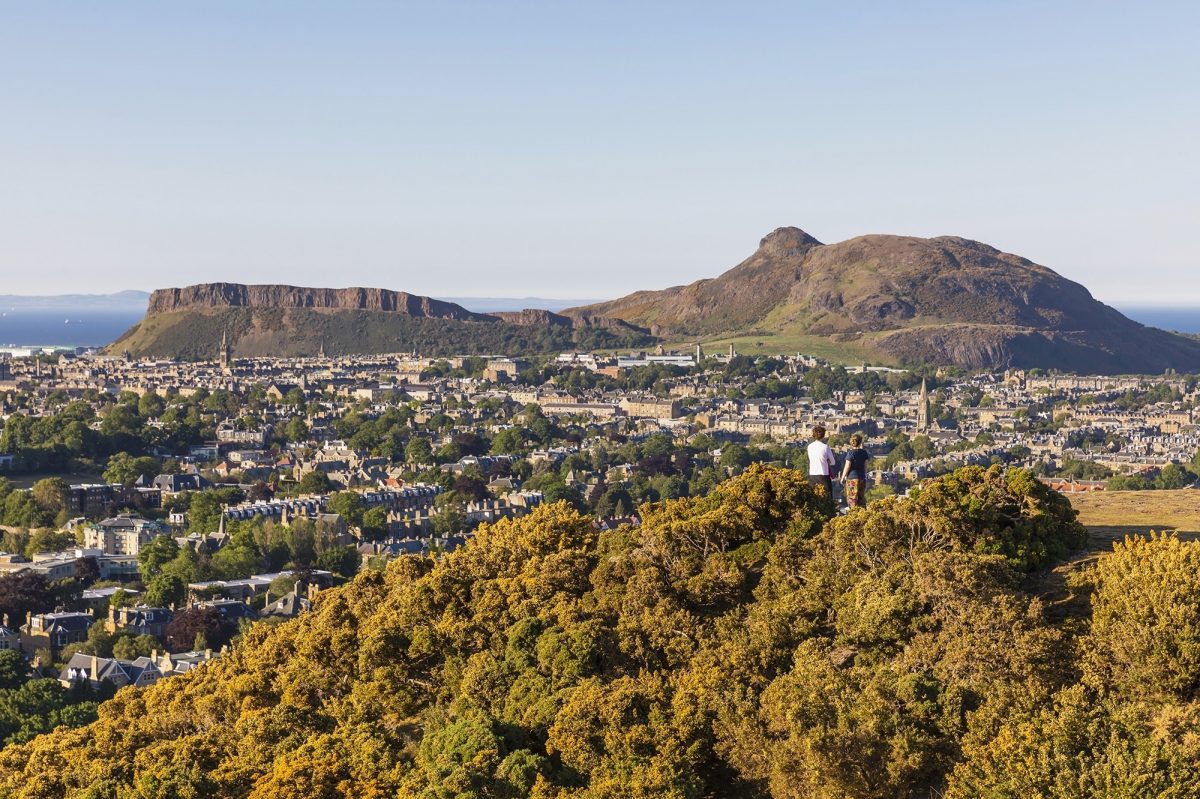 © VisitScotland/Kenny Lam
Six romantic spots around the British Isles
Feel the love in these beautiful, heart-melting locations
From sweeping cityscapes to secluded spots, the UK and Ireland offer plenty of potential for romance. After all, our fair isles have been the setting for numerous love stories, poems and paintings for centuries. If you're looking for a location to share a tender moment with someone, the below six are dead certs for sparks to fly.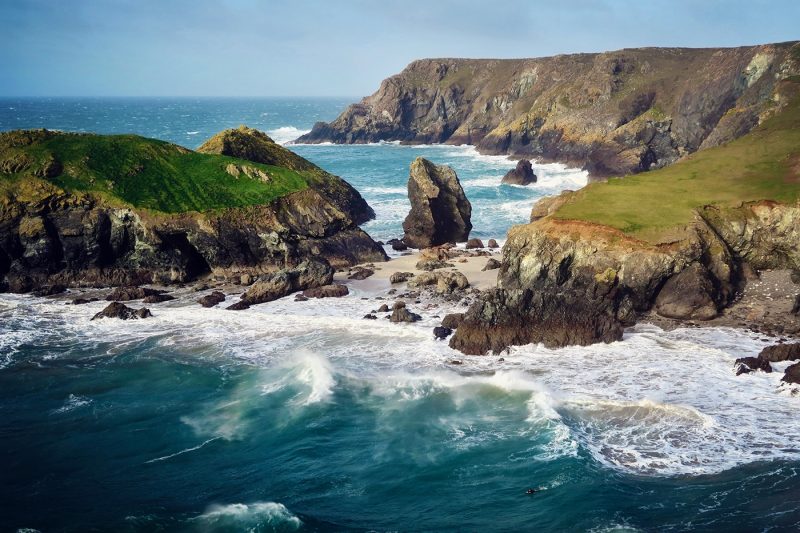 Picturesque Kynance Cove on the coast of Cornwall © George Hiles/Unsplash
Kynance Cove, Cornwall
The white sand, turquoise sea and striking red-and-green serpentine rocks of Kynance Cove have been drawing visitors since Victorian times. The cove is widely considered to be one of the most beautiful spots on the Cornish coast, visited by poet Alfred Lord Tennyson, as well as Queen Victoria and Prince Albert. At low tide, there are caves to explore, but for optimum romance take a stroll and follow the two-mile scenic path to the UK's most southerly point at the Lizard.
Crampton Court, Dublin
The Temple Bar area of Dublin is well-known as a spot for good craic on a night out and less as a spot for romance. Nevertheless, over the years, its alleys and lanes have been transformed by street artists into something of an open-air gallery and Crampton Court has earned the nickname Love Lane. Its walls are decorated with tiles forming the shape of hearts, which are also covered with quotes about love from some of Ireland's best-known writers, musicians and artists.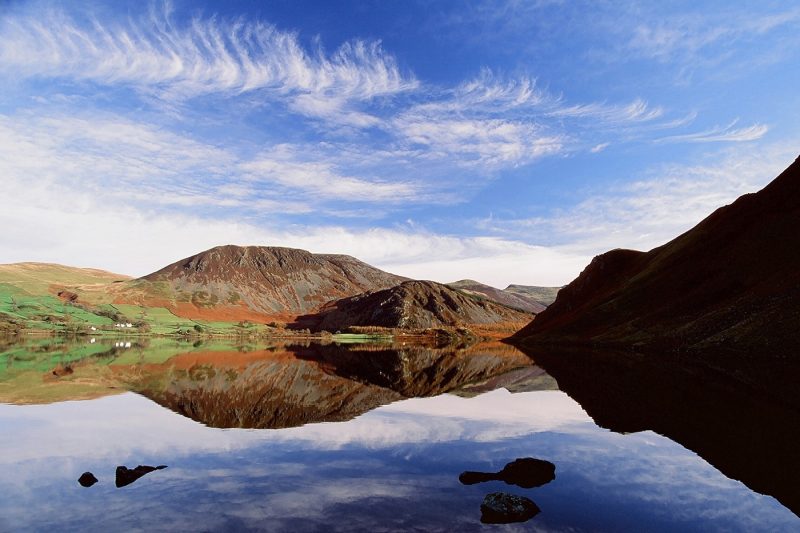 A breathtaking spot: the edge of Ennerdale Water in the Lake District © Ashley Cooper/Robert Harding
Ennerdale Water, Cumbria
As the most westerly of all the lakes in the Lake District National Park, Ennerdale Water is also one of the quietest and most remote. But don't let the lack of visitors trick you into thinking it's any less beautiful. Its deep glacial waters are exceptionally clear, meaning you can see the fish who inhabit it. So taken was Bill Clinton by the romantic sweep of the spot, he proposed to Hillary Rodham (now Mrs Clinton) here. Hopefully you'll have better luck, though – it took a couple more proposals after that before Hillary finally said yes!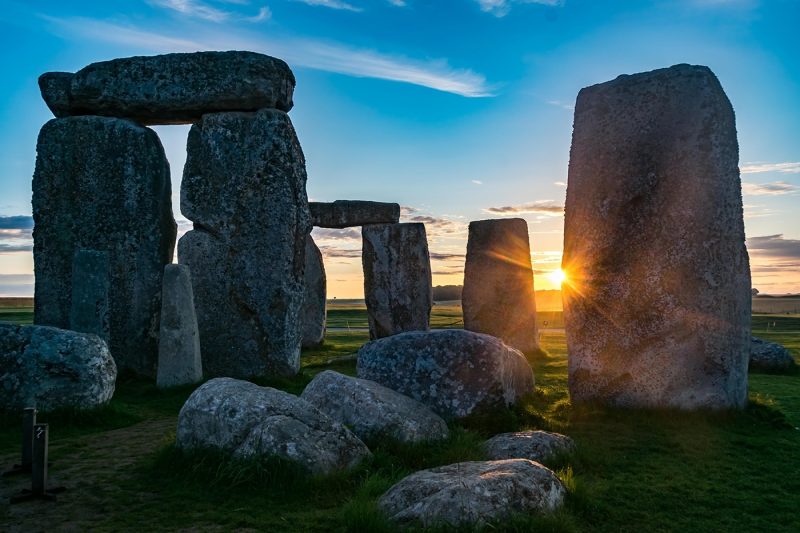 Utterly bewitching: Stonehenge at sunset © Ankit Sood/Unsplash
Stonehenge, Salisbury (from Southampton)
As symbols of permanence and transcendence go, it's hard to beat Stonehenge. Built in prehistoric times, its purpose remains a mystery. Legend has it that Merlin himself constructed the site, which has inspired writers and artists for centuries; Turner painted a watercolour of the stones, while Tess of the d'Urbervilles falls asleep on them in Thomas Hardy's novel of the same name. Though spontaneous acts of romance might not be possible (access is ticketed in order to preserve the site), it stands as a striking monument, exuding commitment, endurance and strength – all of which are key components of long-lasting love.
Arthur's Seat, Edinburgh
Follow in the steps of the characters in David Nicholl's romantic novel One Day, Emma and Dexter, and climb Arthur's Seat, the extinct volcano in the centre of Edinburgh. With sweeping 360-degree views over the North Sea, the Firth of Forth and the Pentland Hills – not to forget that distinctive Edinburgh skyline – the panorama from the top makes it well worth the climb. Sunset here is particularly splendid.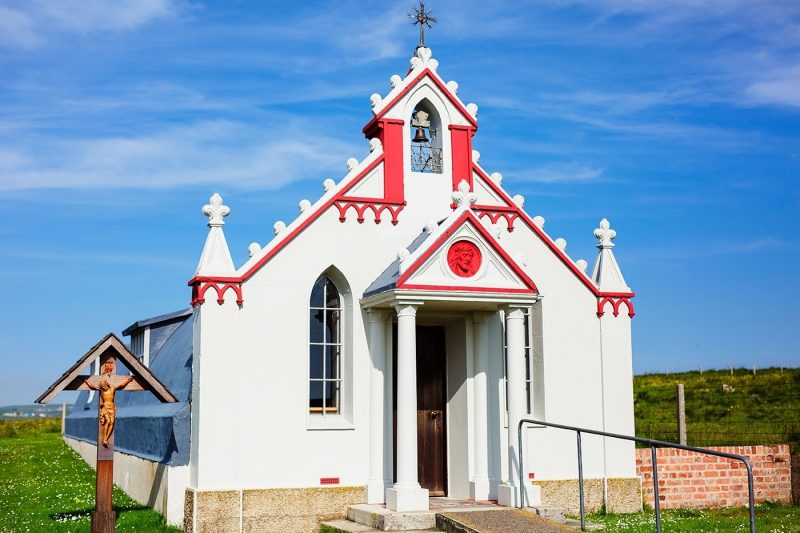 The Italian Chapel on Lambholm island © VisitScotland/Fionn McArthur
Italian Chapel, Orkney
During World War II, while miles away from their loved ones and stranded on the island of Lambholm in Orkney, Italian prisoners set out to create something that would symbolise their faith and devotion – and make them feel closer to home. Using shipwrecks from the waters of Scapa Flow, they built the Italian Chapel, an ornate and beautiful church. The interior's trompe l'oeil (optical illusion-style) decoration, statues and painted glass windows were truly a labour of love, and the church still stands as a popular wedding venue to this day.
Excited to explore more of the British Isles?