Six of the UK's most beautiful unsung gardens
Skip the crowds queuing at Kew or Wisley – find your own solace in these secret gardens across the British Isles
From the formal gardens of stately homes to the lush planting of humble cottage gardens, the British have a reputation for being green-fingered. Unsurprisingly, then, there are more gardens across these isles than just a famous few. Hidden, walled, semi-tropical or weather-beaten, the below are all peaceful places to spend an afternoon and perhaps gain some inspiration for your own garden at home.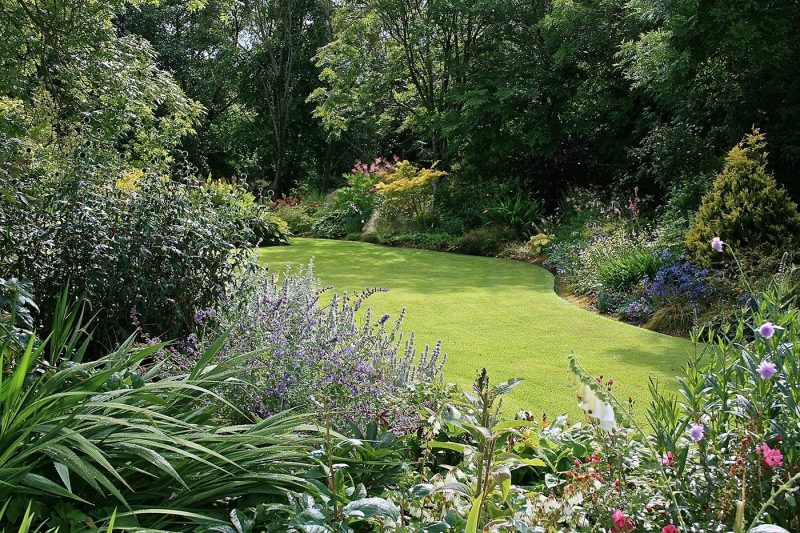 The luscious Rear Garden at Ballyrobert Gardens © Ballyrobert Gardens
Ballyrobert Gardens, Ballyclare, County Antrim
Deliberately designed to blend into the landscape, the six acres of this Royal Horticultural Society Partner Garden feature more than 4,000 different plant varieties. Taking its cues from the 17th-century farmhouse it surrounds, the garden starts with a more formal lawn area and cottage garden, but then merges out to the surrounding countryside, encompassing streams, meadows, orchards and even a lake.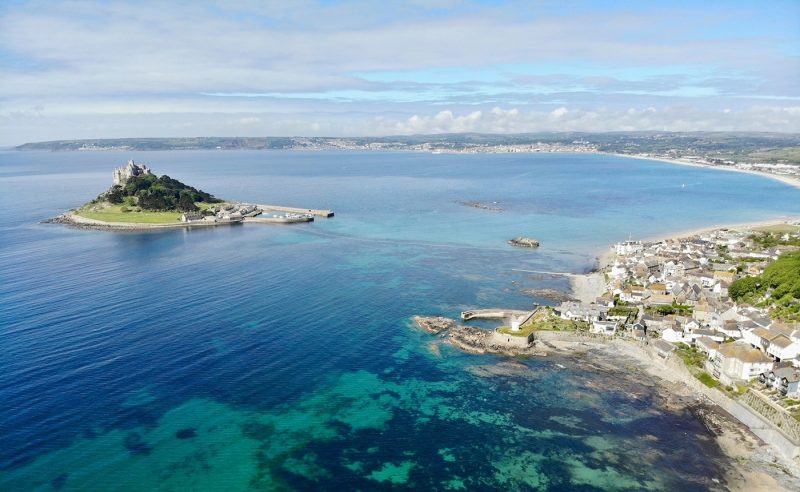 St Michael's Mount © Benjamin Elliott/Unsplash
St Michael's Mount, Marazion, Cornwall
While the majestic castle on St Michael's Mount is one of Cornwall's most recognisable sights, the granite cliffs that it stands on are also worth noting. Taking advantage of a temperate climate, thanks to the Gulf Stream, the cliffs are home to a subtropical garden filled with traditional British plants, such as lavender, plus more exotic species, including agave and aloe.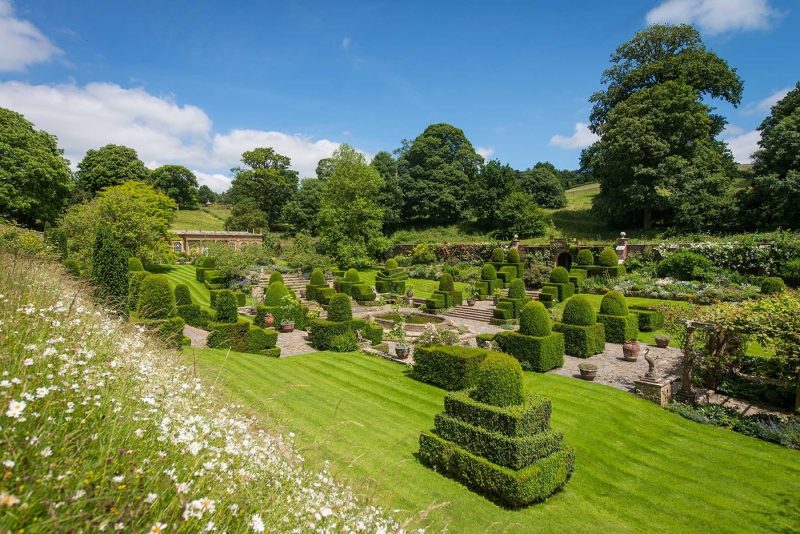 The perfectly manicured topiary at Mapperton © Mapperton Gardens
Mapperton House & Gardens, Beaminster, Dorset
Tucked away in a Dorset combe is where you'll find beautiful Mapperton House & Gardens, 15 acres of gardens tumbling down from a Jacobean sandstone manor. Here, a croquet lawn, Italian-style gardens and perfectly manicured topiary all give way to wilder gardens, beyond which the land unfolds itself right down to the sea.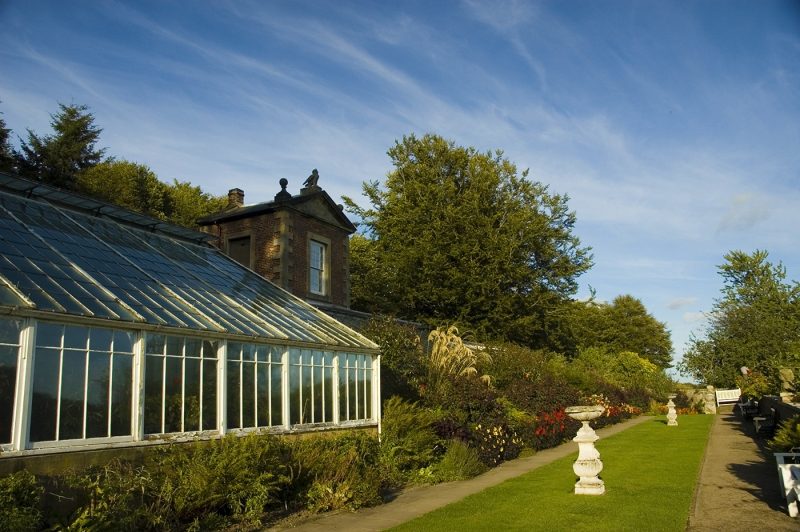 Don't miss the wonderful walled garden at Wallington © Getty Images
Wallington, Morpeth, Northumberland
This National Trust country house, less than a 45-minute drive from the port of Newcastle, has 13,000 acres of grounds, but it's the secret walled garden that's the real treat. Hidden behind the East Wood and just beyond a waterlily-covered pond, in spring a great sward of purple crocuses leads the way to the garden, which was built in the 18th century as a kitchen garden. Today, it's a peaceful flower-filled haven that's not to be missed.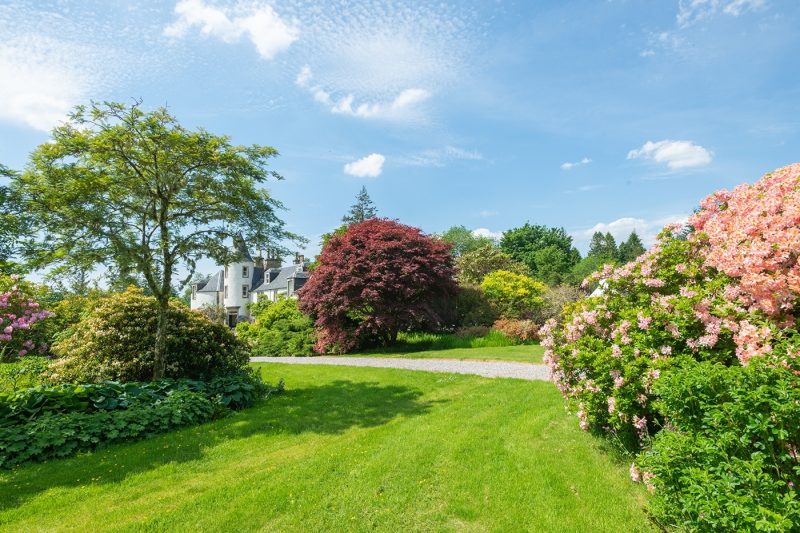 Get lost for hours in the beautiful gardens at Attadale © Tom Baker
Attadale Gardens, Strathcarron, Wester Ross
There have been gardens at Attadale for more than 120 years. Created by the Victorians, these gardens were considered so worthy of visiting that they even have their own stop on the railway line. Here, one garden leads to another: a water garden with Monet-esque bridges and a waterfall stretches the length of the drive, leading you to a fernery, Japanese garden, sunken garden and kitchen garden, among others.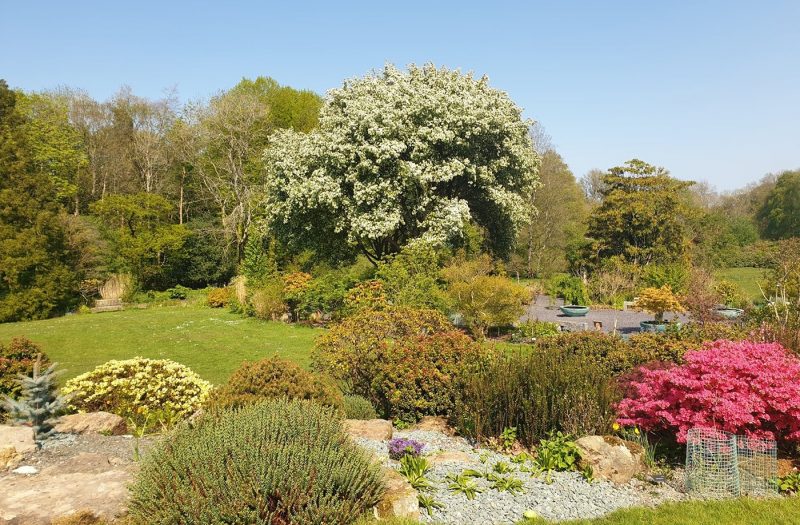 See a rainbow of colours at Treborth Botanic Garden © Treborth Botanic Gardens
Treborth Botanic Garden, Bangor, Gwynedd
On the seashore of the Menai Strait, just over a 30-minute drive from the port of Holyhead, you'll find Bangor University's botanic garden. Originally a Victorian park, the university rescued the site in the 1960s to use as a place to grow and cultivate their own collection of plants. Unusually, the garden includes native broad-leaved woodland, as well as wildflower meadows, among the six glasshouses of cacti, succulents and other plants from the Tropics.
Excited to explore more of the UK and British Isles?