Six great UK spots to get your caffeine fix
These coffee hotspots are a must-visit for those who love the black stuff
Whether you're an addict or an aficionado, wherever you go in the UK you'll find people passionate about making a good cup of coffee. For the independent roasters and cafés who stake their reputations on it, coffee is more than just a morning hit – it's an art form, and the perfect cup is a portal to great conversation and inspired ideas. Here's where to get yours…
If you're looking for a caffeine hit when onboard, you can enjoy premium, barista-made coffee in the International Café and at Coffee & Cones (where you'll also be tempted by a scoop of ice cream, we're sure). You'll find everything from an espresso to an ice-cold frappé on the menu, both of which, along with many other coffee-based beverages, are included in the Princess Plus fare.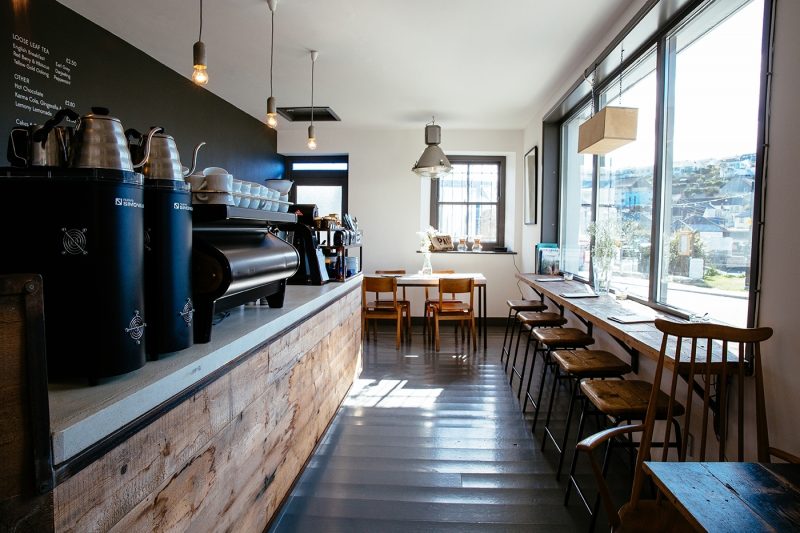 Enjoy a brew or two at Harbour Head Coffee in Porthleven © Origin Coffee Roasters
The Roastery, Helston, Cornwall
Origin Coffee started small in the Cornish village of Helston, but it soon began punching above its weight, gaining a reputation that now sees it served in the British Library and offering a nationwide subscription service. If you ring ahead, you can visit the roastery (located around a 30-minute drive from Falmouth) and even enjoy a guided tour. Second to that, pop into their tiny café in Porthleven, Harbour Head Coffee, and enjoy one of their changing roster of single-origin coffees with a coastal view.
PROJECT at South Block, Glasgow
Glasgow coffee roasters Dear Green are renowned nationally for the quality of their coffee roasting and, after running a series of pop-ups around the city, they opened PROJECT – a permanent spot where you can try the black stuff as they make it. PROJECT is situated in the heart of Glasgow's creative quarter, not far from legendary dance hall Barrowland, and is a great spot to hunker down in when the inevitable Glaswegian rain arrives.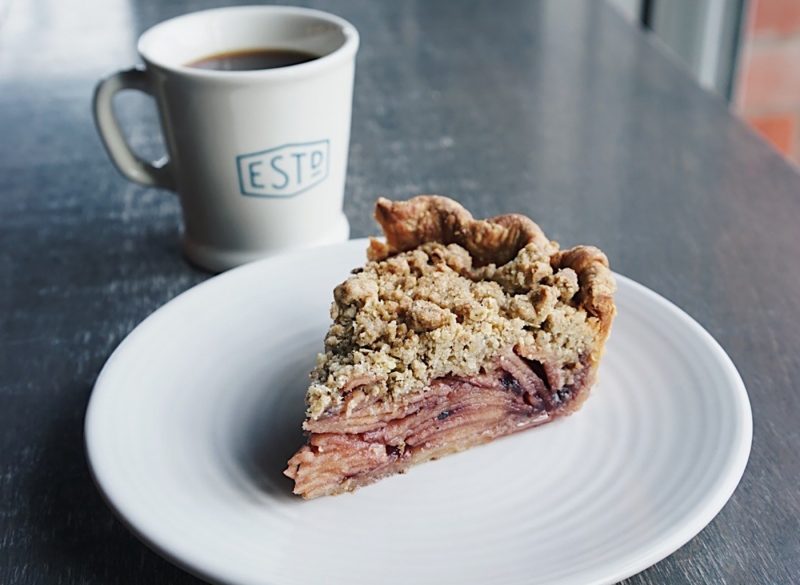 Don't miss the coffee or the homemade pies at Established © Established Belfast
Established, Belfast
The narrow, cobbled streets of Belfast's Cathedral Quarter are packed with bars, theatres and the city's best restaurants, so it makes sense that one of the finest cups of coffee to be had in Northern Ireland can be found here. Established are something of a Belfast institution, not only offering top-notch caffeination but also delicious food – their tempting homemade pies come in flavours such as apple, blueberry and Earl Grey jam or tahini caramel and apple. Their Brew Better Coffee at Home classes are also a must if you want to take some of their enviable brewing skills back home with you.
The Black Douglas, Deal, Kent
On the beachfront in the pretty town of Deal, The Black Douglas is a cosy and slightly eccentric café, with a warm welcome and coffee as good as you'd expect from any chic Scandi-esque barista bar. Sourcing all its ingredients from local producers, The Black Douglas regularly hosts supper clubs, and forms part of a growing and vibrant food scene on the south Kent coast.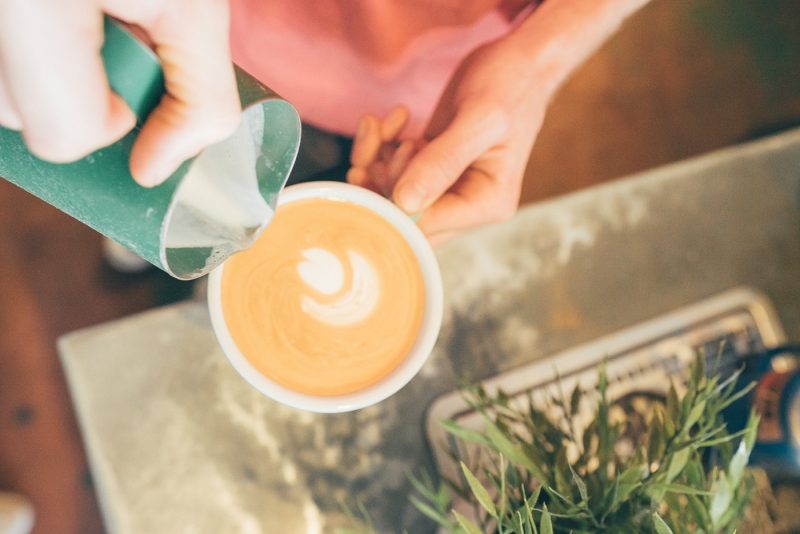 The perfect pour at South Coast Roast in Bournemouth © South Coast Roast
South Coast Roast, Bournemouth
Intent on providing an antidote to coffee chains, South Coast Roast have been proudly independent since 2008, having been established by a group of local coffee lovers. It's a place for conversation and contemplation, helped along by a considered, made-to-order menu using produce from all over Dorset. The coffee is locally roasted, too, by Bournemouth-based Bad Hand Coffee, who bring it over by bike, making it a truly sustainable brew.
Bold Street Coffee, Liverpool
So loved is Bold Street Coffee that Liverpool locals crowdfunded the café so it could reopen bigger and better last year. With an informal vibe, coffee sourced from some of the best roasteries in the UK, plus breakfast and lunch options served until 4pm, BSC is a vibrant spot to stop for a break or a tasty refuelling when taking in the northern city's sights. Their buoys – stacked sandwiches on brioche buns – are particularly worth seeking out.
Excited to explore more of the UK and British Isles?