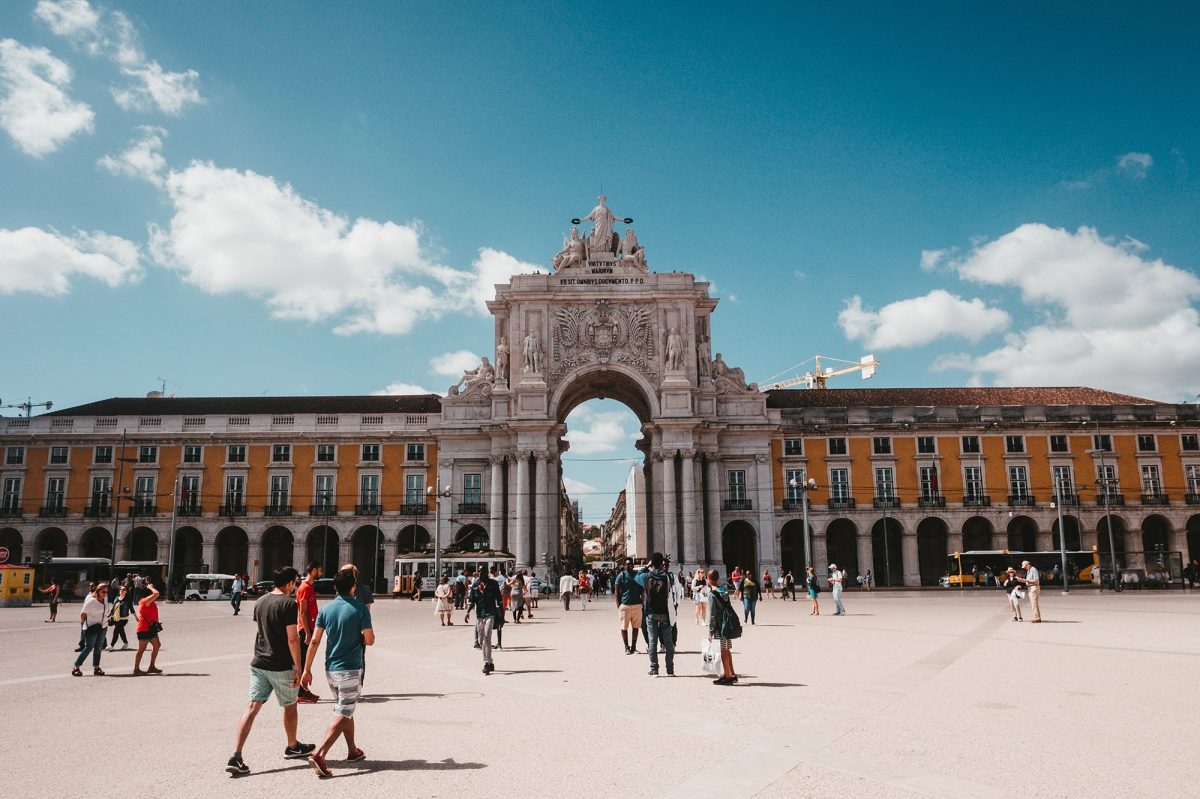 Claudio Schwarz Purzlbaum/Unsplash
Six easy day trips from Lisbon
The Portuguese capital has all kinds of memorable mini adventures on its doorstep
Lisbon is an incredible city, alive with beauty, culture and a buzzing food and drink scene, but it also offers access to an array of day trips elsewhere in Portugal. Colourful castles, World Heritage sites, ancient towns and gastronomic hotspots (as you'll read about below) are all within easy reach from Lisbon, so opting to spend time outside of the city is just as appealing as exploring the capital itself.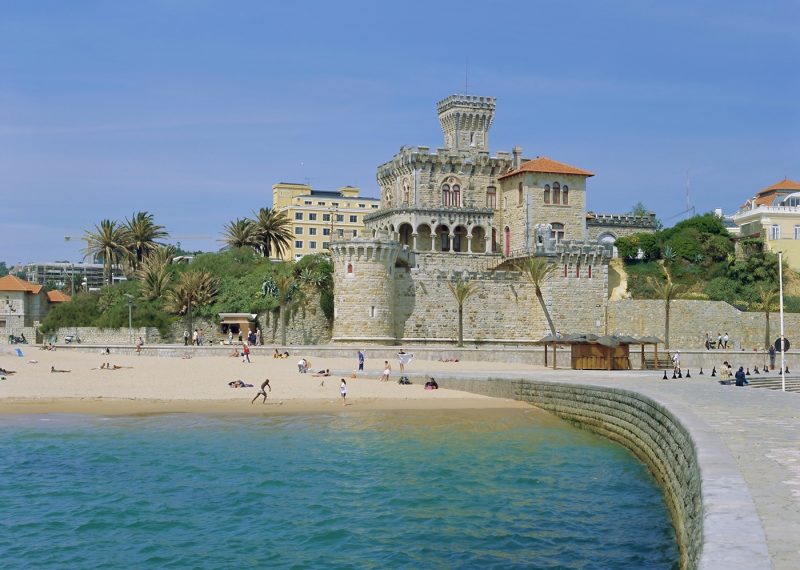 Take a dip in Estoril's alluring turquoise waters © Rolf Richardson/Robert Harding
Estoril
20 mins from Lisbon
This stylish town has something of a glamorous reputation, thanks to the many celebrities that have frequented its sandy shores. Estoril is an attractive place to wander, taking in the smart beach, fancy hotels and historical buildings along with the town's big draw – the Hotel Palácio, which features as James Bond's hotel in the 1969 film, On Her Majesty's Secret Service. You can visit Estoril as part of a Princess day trip that gives you plenty of free time to enjoy the town on your own.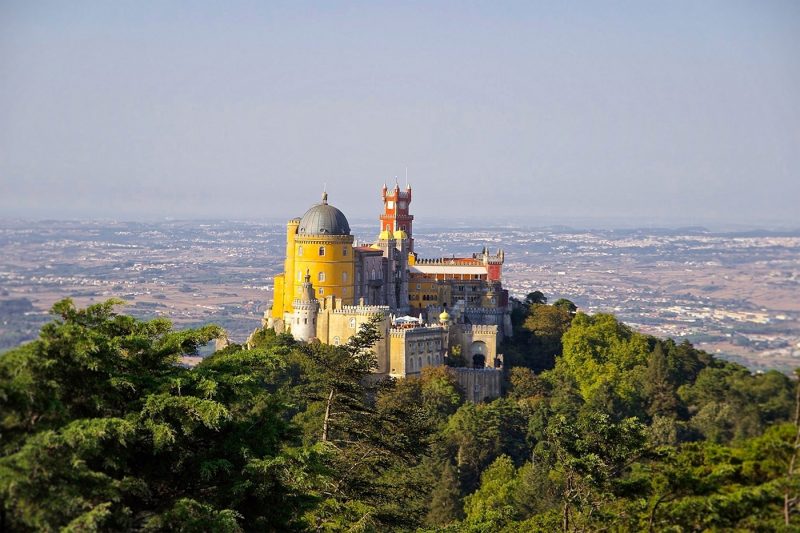 The magical Pena Palace in Sintra © Katia De Juan/Unsplash
Sintra
30 minutes from Lisbon
Sintra is one of the most gorgeous places in Portugal, perhaps even Europe. The headline attraction here is Pena Palace, a brightly coloured castle plucked straight from a Disney film. But there's also much more to see in Sintra, including the Quinta da Regaleira – a grand palace with beautiful gardens – and the historic town centre, full of winding streets, more impressive architecture and numerous dinky cafés (perfect for a glass of local port, of course). Experience Sintra's charms on a Princess half-day trip that drives you directly to the town from Lisbon's pier.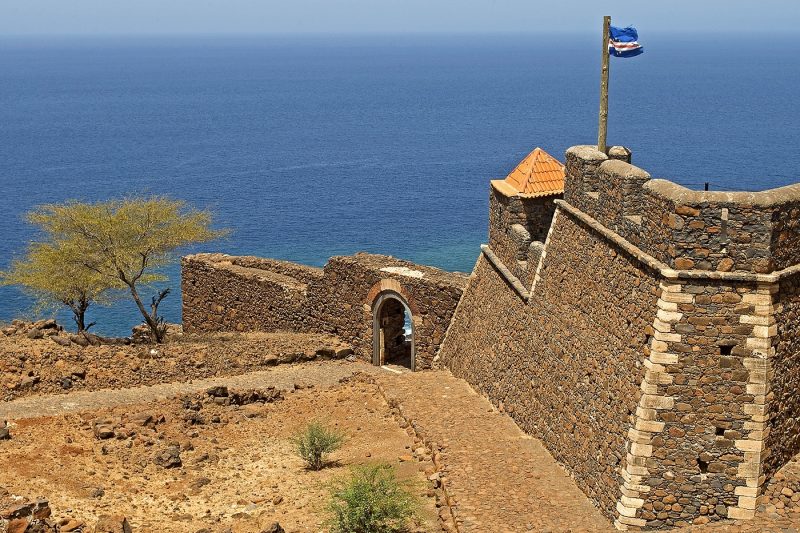 Sea views from the São Filipe Fortress in Setúbal © Getty Images
Setúbal
40 minutes from Lisbon
Setúbal's industrial heritage doesn't make it the most obvious choice for a day trip, but do your research and you'll be rewarded with a surprisingly attractive and historic spot. Firstly, hike up to Fortaleza de São Filipe, a magnificent fort perched high above the town, and marvel at the building's magnificent interiors. Afterwards, seek refreshment in a glass of local Moscatel wine. This sweet, rich fortified wine isn't widely known outside of Portugal, so here's a chance to taste some real local flavours. You can easily get to Setúbal by train or bus from Lisbon in around 40-50 minutes or hop in a taxi, which only takes 35 minutes.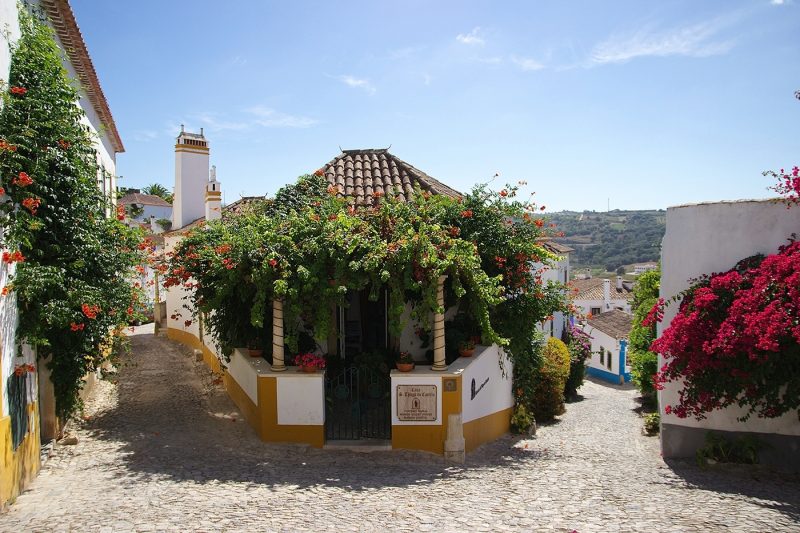 The cobbled streets of pretty Óbidos © Katia De Juan/Unsplash
Óbidos
60 minutes from Lisbon
A little further out but absolutely worth the journey is Óbidos, an enchanting Renaissance-era town that's a window into the Portugal of days gone by. Cobbled streets lined with pretty houses and churches, an impressive castle and distinctive medieval walls mean Óbidos exudes history at every turn. Don't leave the town without trying ginja, a strong and intensely sweet cherry liqueur made in the region. An express bus service will take you from Lisbon to Óbidos in an hour and a private taxi will have a similar journey time.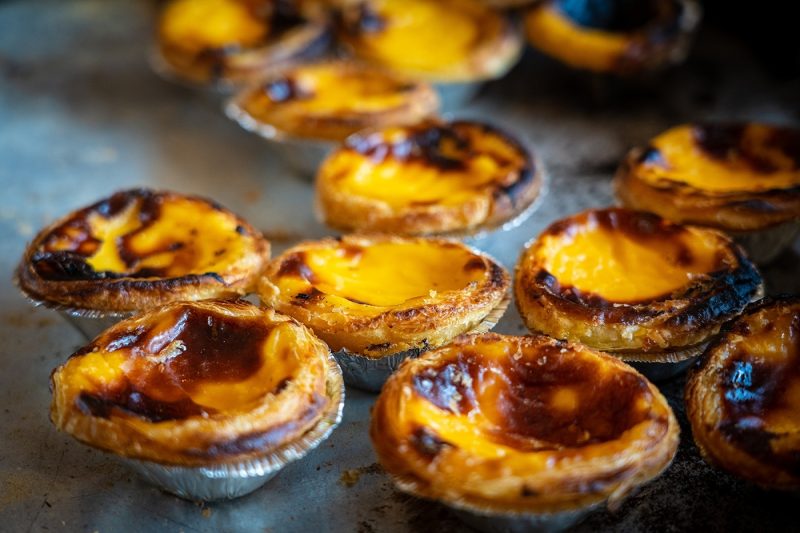 Treat yourself to a pastel de nata (or three!) when in Belém © Nick Fewings/Unsplash
Belém
20 mins from Lisbon
This pretty district is bulging with iconic sights, crowned by the Torre de Belém, one of the most photographed attractions in the whole of Portugal. A Princess tour will give you lots of time to admire this 16th-century wonder (UNESCO designated it a World Heritage site), but don't forget to see some of the area's other treasures. These include the sprawling Gothic Jerónimos Monastery and Pastéis de Belém, a bakery famed for its delicious pastéis de nata – Portugal's much-loved custard tarts, which were invented in Belém.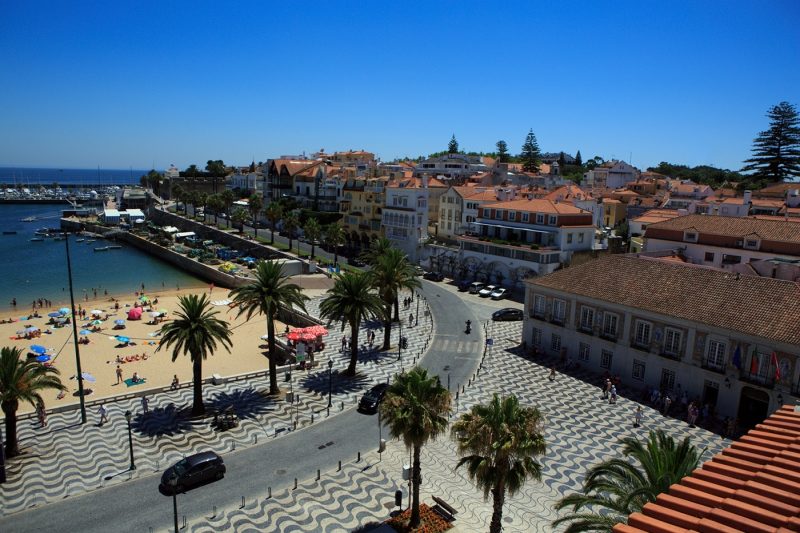 Stylish Cascais is just a short trip outside of Lisbon city centre © Visit Lisboa
Cascais
30 minutes from Lisbon
This atmospheric fishing village is the ideal day trip for anyone looking to get in some quality beach time during their visit to Lisbon. There are great cultural and historical sights in Cascais, like the striking Museu Condes de Castro Guimarães, which houses art and Indo-Portuguese furniture, but the superb beaches really can't be missed. The golden sands of Praia da Conceição are understandably popular, especially as they're flanked by eye-catching architecture and a scattering of palm trees. For a smaller and more secluded spot, head to Praia de Rainha, which is both pretty and well sheltered but still within easy reach of the town's many cafés and bars. Spend a few hours exploring Cascais's sublime coast on a Princess day trip that drops you off in the heart of the action before driving you back to Lisbon.
Excited to explore more of Lisbon?