Seven things to do in Lake Garda
Head to Italy's largest lake for mountains, museums and Michelin-starred dining
Lake Garda is much loved by both Italian holidaymakers and international visitors, made even more popular owing to the fact that it's a great place to visit at any time of year. The inviting mix of towns and villages surrounding the lake offers magnificent mountain scenery and hiking, beaches, lake swimming, art and culture in all kinds of museums and galleries, and dining options ranging from cosy trattorias to haute cuisine.

Lake Garda is easily accessible from a number of major Italian cities, including Venice, where a train will get you to Desenzano del Garda on the south of the lake in around 90 minutes. If you're driving or travelling by taxi, the journey time is about the same. To kick off your lakeside adventure, here are seven of our favourite things to do across the region.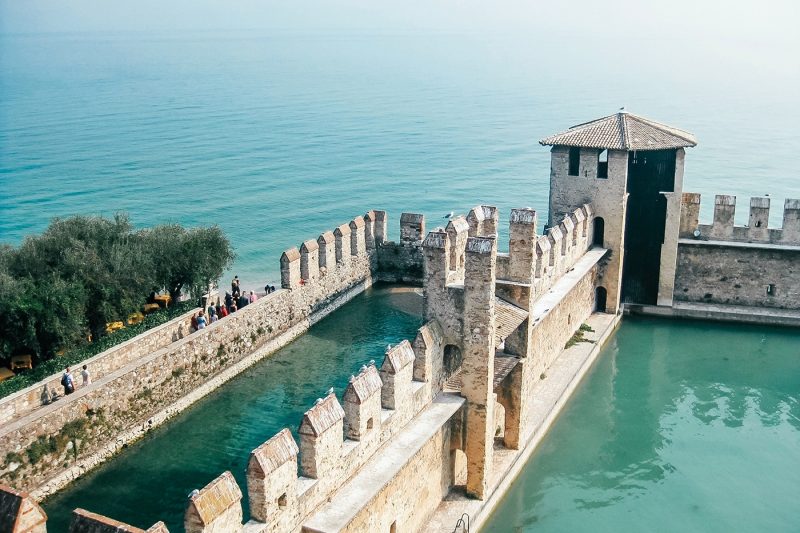 Wander the ruins of Scaligero Castle in Sirmione © Viviana Rishe/Unsplash
Sample spa life in Sirmione
Justifiably one of the most popular towns in Lake Garda, Sirmione has a lot to entice visitors, including the handsome Scaligero Castle and the impressive Roman ruins of Grotte di Catullo. While there, be sure to enjoy a steam at the local thermal baths and spas, where you can rejuvenate tired feet and aching muscles in the area's warm, sulphur-rich waters.
See art and science collide at Museo di Salò
Known locally as MuSa, this small museum in the town of Salò is definitely worth a visit. Offering insightful exhibitions on regional and national history, scientific collections and a mix of modern and classical art, its rooms are packed with sculpture, photography, vintage posters and musical instruments. MuSa is a real hidden gem.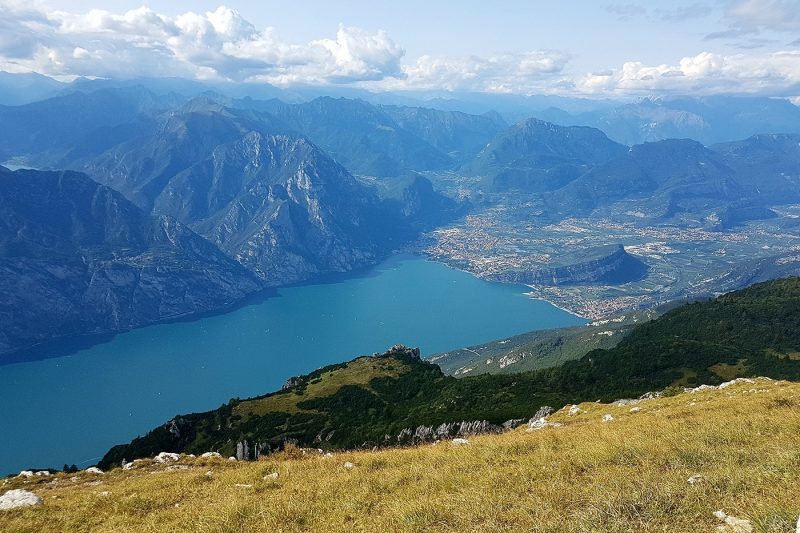 The stunning view from atop Monte Baldo © Gagan Josan/Unsplash
Take the funicular up to Monte Baldo
Visiting pretty Malcesine is a must and so is taking a trip on its mountainside funicular when there. Once you've been gently transported to the summit of Monte Baldo, you'll be greeted by a panorama across the lake and all of its surrounding scenery, which is considered one of the finest vistas in the region. From here, you can follow one of the well-posted hiking trails or simply relax with caffè and cake at the SkyWalk lounge bar.
Enjoy a Michelin-starred meal
More than 15 venues in the Lake Garda region boast one or more Michelin stars, including the smart, stylishly decorated La Veranda del Color in Bardolino. The dishes here show off flavours and fresh ingredients from all over Italy and look like mini artworks on the plate. Guests can choose between different menus (The Land, The Sea and The Nature) depending on their tastes and dietary preferences.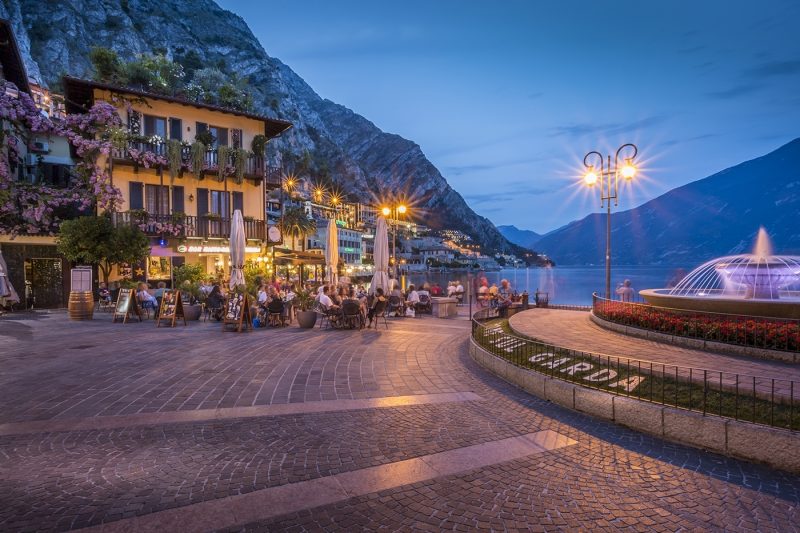 The pretty port of Limone at dusk © Frank Fell/Robert Harding
Wander the waterfront at Limone
The colourful houses of lovely Limone make a wonderful backdrop to the town's gorgeous promenade, which is perfect for leisurely strolling. Away from the promenade, Limone's old town is packed with pretty winding streets and cosy cafés where you can watch the world go by, while the famous lemon groves that gave the town its name aren't to be missed either.
Discover a waterfall with a difference
Varone isn't your average waterfall, mainly because it's set inside a steep cave, adding an extra sense of otherworldliness to the crashing waters. Having been opened to the public by Montenegrin royalty in 1874, there's a lot of history behind this unique site, which has become one of the most popular things to do in Lake Garda in recent years. The bridges, walkways and railings that surround the waterfall make it accessible to everyone.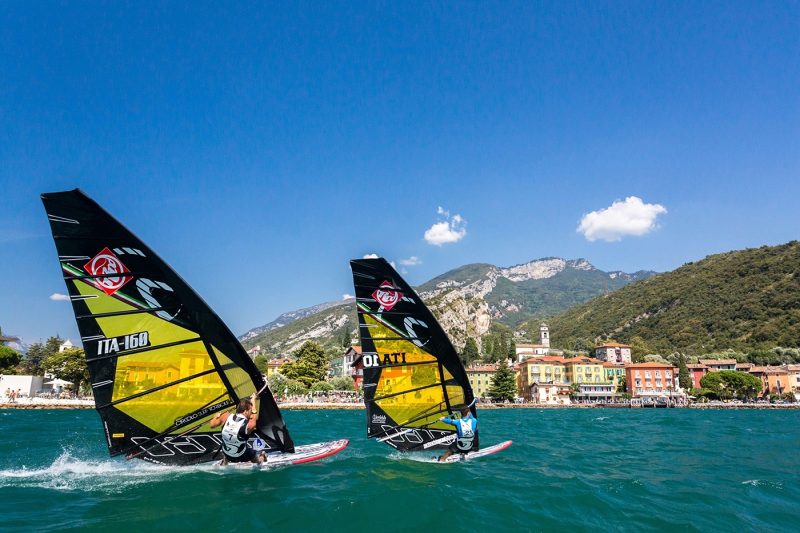 Try your hand at wind surfing in Torbole sul Garda© Fabio Staropoli/Visit Trentino
Get active
There are plenty of ways to relax around Lake Garda, but if you want to get the blood pumping, the area is a hotspot for hiking, biking and water sports, too. The towns of Gargnano and Trentino both offer lots of mountainside trails from which to admire the wild and rugged scenery, as does Torbole sul Garda, which is also a popular place for keen windsurfers.
Excited to explore more of Italy?